Ever find yourself in a rut at snack time?
Feeling uninspired when you are hungry can leave you and your family falling back on habits that are unhealthy or, at the very least, boring.
What if you could discover new, all-natural snacks each month, sampling products that just might become your family's new favorite?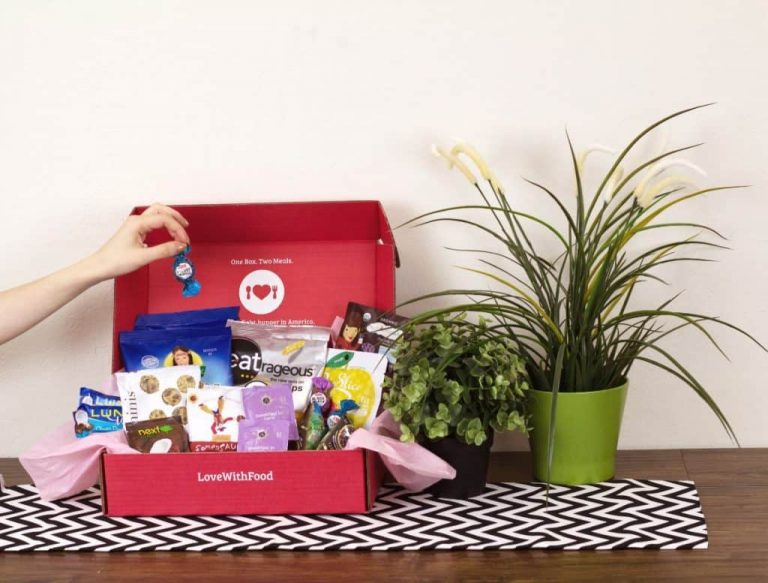 Love With Food is aiming to do just that by providing a monthly snack subscription, delivering new and exciting snack options for you and your family while also helping to fight hunger in America. By subscribing today, you will not only receive a box each month packed with healthier, hunger-satisfying snacks, but you will also be making a donation to local food banks around the country.
Every box or item you buy donates a meal to a local food bank.
Featured on the Today Show, Glamour, Inc., Real Simple and more, Love With Food reignites your family's enthusiasm for snack time, and without relying on old staples that are filled with sugar and other processed ingredients.
All the snacks Love With Food handpicks are:
Natural, organic or gluten-free
Contains no high fructose corn syrup
Contains no trans fats and hydrogenated oils
Contains no artificial flavoring and coloring
New natural, organic snacks ready to be discovered (and then eaten) at your door every month? Foodies everywhere are saying yes!
Customize your box to receive the right amount of exciting snacks for your home. Starting as low as $9.99 each month and receiving eight or more snacks, there is a Love With Food subscription plan for every size household and budget.
And, once you discover your new favorites, Love With Food makes it simple to purchase online directly from them, giving you an opportunity to use the discount that comes with each month's box.
Subscription Plans
With three plans to choose from, Love With Food allows you to select a subscription that ranges from $7.99 each month to $19.99 each month. There are even gluten-free options!
While the $7.99 Tasting Box is not available to ship worldwide, the other two boxes can be sent anywhere in the world. Deliveries within the United States ship for free!