Arcade Block delivers a monthly video-game themed mystery box of gear and collectibles to your door every month. We have a box spoiler for the January 2015 Arcade Block!
The Arcade Block January 2015 box will feature an item from Plants vs. Zombies!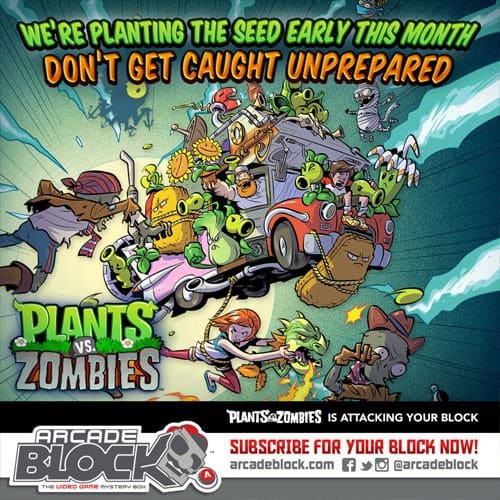 January's Arcade Block is including an awesome Plants vs. Zombies item!
Are you a Plants vs. Zombies fan?
Subscribe to Arcade Block today to reserve your January Block! New Arcade Block subscribers can use coupon code SUPERHERO to save 10% off the first month of new Arcade Block monthly subscriptions.