For just $10 a month, Birchbox delivers a customized box of beauty and lifestyle product samples every month. Last week, we got our first look at the September Birchbox theme and Sample Choices.
Today, we have more September 2014 Birchbox box spoilers, as Birchbox editor Lorelei unboxes a subscriber's box.
Spoiler #1: Mèreadesso All-in-One Moisturizer

This aloe-based gel contains 16 botanical extracts, 8 enzymes and minerals, and over 20 antioxidants chosen for their purity and effectiveness—adding up to one powerful product. A combination of caffeine and apple and cucumber extracts contributes to the all-in-one moisturizer's refreshing cooling and tightening sensation.
Spoiler #2: PIXI Beauty Shea Butter Lip Balm in Ripe Raspberry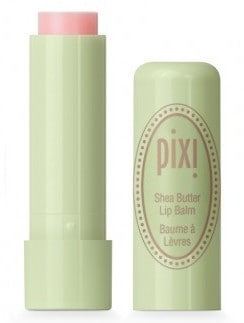 This moisturizing formula contains shea butter and Vitamin E to soothe parched lips and prevent future dryness and also offers a wash of pigment.
Spoiler #3: Jouer Anti-Blemish Matt Primer

The oil- and paraben-free formula contains salicylic acid, which penetrates into skin to help treat existing blemishes, prevent the appearance of new acne, and minimize the appearance of pores. Aloe, vitamin E, ginseng, and gingko biloba extract help squelch angry, red skin and reduce inflammation.
Spoiler #4: RUFFIAN Nail Lacquer in Ruffian Naked

This glossy high-end nail polish is formulated to hold up for days without chipping (not that we would expect anything less from this top-of-the-line fashion label).
Spoiler #5: RUFFIAN Dressing Room Nail Lacquer Remover Towelettes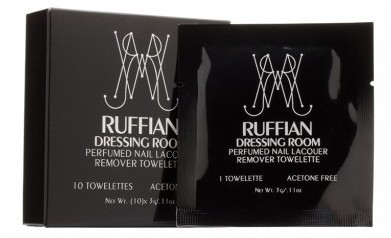 These black wipes will brighten up your next polish change. Free of acetone, they have a subtle lily scent that's fresh and elegantly floral. Bonus: They're infused with vitamin E to strengthen nails.
Spoiler #6: Rituals Zensations Shower Foam

Each type of this rich gel is inspired by an Eastern tradition, and formulated around specific ingredients important to that tradition (like rice milk from Japan or Ayurvedic Indian rose)—and infused with a delicate fragrance designed by top perfumers. The gel foams up instantly into a thick lather, which moisturizes and nourishes skin.
Birchbox September 2014: Sneak Peek Part 2
Do you hope you'll get any of these September Birchbox spoilers in your box?
Not yet a Birchbox subscriber? Through 9/5, get a FREE Cynthia Rowley Beauty Eyeliner sample with new Birchbox Women's subscriptions when you use code CATEYE at sign-up.