We have another FabFitFun VIP Box spoiler to share! The Spring 2014 FabFitFun VIP subscription box will include a full-sized vial of Kai Perfume Oil – a $48 value.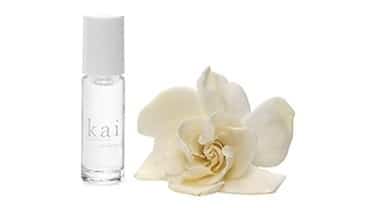 This delicious, addictive bottle of tropical gardenia amazingness is the perfect perfume for spring. A celeb favorite, the roll on vial has everyone from Mila Kunis to Jennifer Garner to our very own Giuliana Rancic obsessed.
Kai Perfume Oil is made with essential oils and comes in an convenient roll-on vial. It is paraben, sulfate, phthalate & phosphate free, gluten free, vegan & cruelty free and made in the US.
Want more spoilers? Here's the first Spring 2014 FabFitFun VIP box spoiler!
Sign-up for the FabFitFun VIP box today to ensure you get the Spring 2014 FabFitFun VIP box, worth over $175! For a limited time only, use code SPRING5 to save $5 off your first FabFitFun VIP box!