Did you know that subscription boxes can actually help you save money? Not only are subscription boxes a fun way to discover and try new products and brands, they can also help save you a little cash. Here are 5 ways subscription boxes help you save money.
1. Stretch your dollar.
Many monthly subscription boxes promise a value higher than the amount you paid for the box. Women's fashion subscription box Golden Tote delivers their monthly subscribers surprise totes with stylist-selected fashions at 50% off retail prices.
For $24.95 per month, The Handy Box promises at least $40 of tools in each box. With a 6 month The Handy Box subscription, you can get $240+ worth of hand tools and cool gadgets for just $140.70 – a 40% discount off retail price.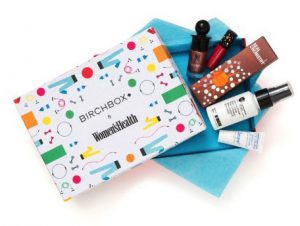 2. Try before you buy and reduce product waste.
Finding the right beauty product isn't always an easy task. Instead of spending money on full-sized beauty products, hoping it's a match, pick up a Birchbox sample beauty box subscription. Every month, Birchbox will send you a personalized box of beauty, skin care and lifestyle products so you can discover new brands and try different beauty products before you buy!
People who want to live healthier lifestyles can receive different all natural and organics to enjoy with healthy snack box Love With Food. Health subscription box Bulu Box helps subscribers find health and weight loss products that match their needs and fitness goals.
Deal: Use code FSB50 to save 50% off any Bulu Box subscription. Get a year's worth of Bulu Box for just $55 with code.
3. Cut your energy bill.
Do you replace your air filters? According to the EPA, regular filter changes can cut 5% – 10% off your energy bill every month. Put your air filter replacements on auto pilot with an air filter subscription box like FilterEasy. Choose your size, the type of filter you want, and they'll deliver you a new air filter when it's time to replace the old.
4. $1 razors
It's no secret that men's and women's razors can be expensive. The Dollar Shave Club shaving subscription box offers monthly razor deliveries for as low as $1 (+ $2 shipping) per month. Dollar Shave Club razors work great for women too!
5. Become Your Own Barista
With a coffee subscription box, you can skip the trips to the coffee shop and start enjoying gourmet coffee delivered freshly roasted, and ready to brew. Bean Box delivers a monthly coffee box of whole bean, freshly roasted Seattle Coffee for $20/month. Loyal Starbucks drinks can even create their own Starbucks coffee subscription.
Make Money with Subscription Boxes?
Subscription boxes aren't just a way to save money, they can help you make money too! Many geek subscription boxes like Loot Crate or Comic Block feature limited edition vinyl figures, variant cover comic books, and other exclusive collectibles that can have great collectible resale value.