Julep Maven is one of our most popular beauty boxes, delivering $40 worth of full-size, limited-run nail colors and top-rated beauty products every month. Monthly Julep Maven subscriptions are just $24.99/month, but there's an even better deal on Julep Maven Subscriptions!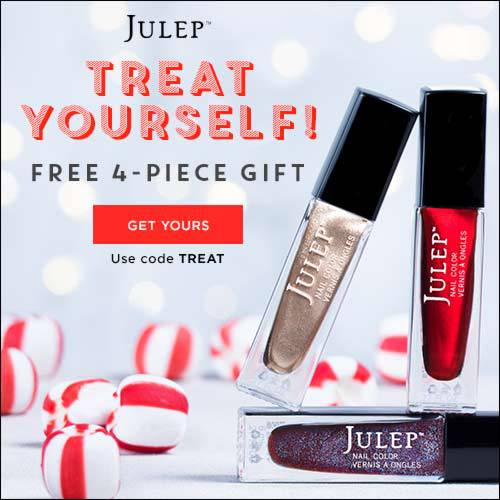 Pre-Pay for a 3-Month Julep Maven subscription and save $15 off, bringing the cost of your monthly Julep Maven box to $19.99 – a $5 savings per box. Plus, join Julep Maven today and get the Jingle Bells beauty box ($58 value) as your first box FREE with FREE shipping when you use code TREAT! With this free box, that means you can score $140+ in beauty products and nail colors in your first 3 boxes for just $39.98!
Become a Julep Maven today (with a pre-paid 3 month subscription) and use code TREAT to get your first box FREE + FREE shipping!