Looking for a monthly box subscription that will leave you feeling polished? Look no further than Julep. Known for a stunning selection of colors and quality skincare, Julep's Beauty Box keeps your nails looking fun and your face feeling fresh. And, unlike other beauty boxes that simply send you a random selection of products, Julep's Beauty Box allows you to customize it, even offering a quiz so that it learns what you like
and
what you want.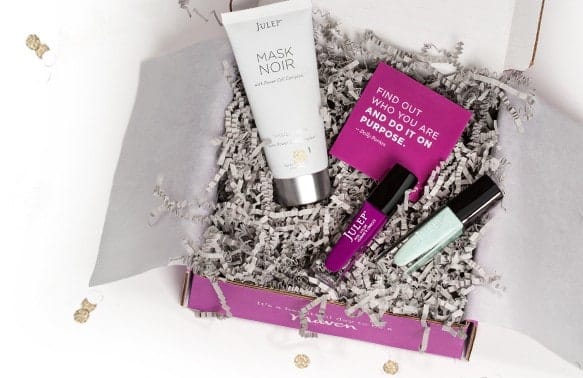 Known as "Julep Mavens," subscribers rave about the products they receive each month, choosing between the standard box, which includes over $40 of new beauty, skincare, and limited-run nail colors, and the luxe, which has over $60 of products. Starting as low as $19.99 each month, "Mavens" know the value each box contains!
Looking for a great gift?
You can give your Julep box to a friend whenever you want by simply logging into your account and choosing "Send to a Friend." Easy, peasy!
Of course, there's a lot more to subscribing to Julep's Beauty Box. Not only do you receive bonuses for referring friends, but you also get access to the "Secret Store," which is a monthly online pop-up that offers you super special (super awesome) limited-time deals on products you love.
Currently only available in the United States (including outlying islands) and Canada, becoming a Julep Maven isn't just fun, it's the smart way to spend less on the beauty products you want and need!