ScentBox is a monthly perfume subscription that sends out a 30 day supply of a designer fragrance of your choice. They have two options; a "Standard" option which offers a selection of designer fragrances for $13.95 a month, and a "Premium" option which offers access to their highest end fragrances for $18.95 a month. Scentbox is currently running a promotion where you can get 30% off your first order. The discount is applied at checkout.
After signing up for a plan, you can choose from their catalog of perfumes. Standard plan users can choose from a list of over 575 fragrances. Premium plan users have access to all of those, as well as an extra 275 premium fragrances. ScentBox provides you with a scent calendar, and you can choose your perfumes up to a year in advance. If you don't choose a scent, ScentBox will send you their fragrance of the month.
Today, I will be reviewing Scentbox's Scent of the Month for August. I received the Women's Scent of the Month pick. It arrived in a pretty, reflective gold bubble mailer.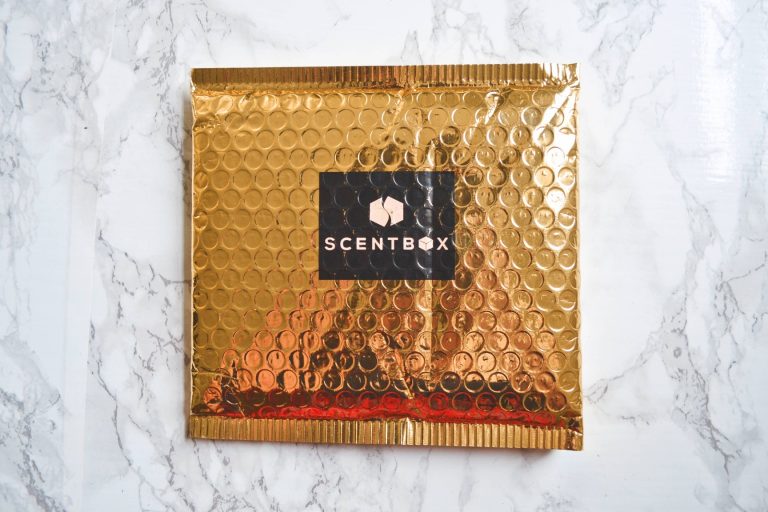 My perfume was packaged inside a sturdy black cardboard box. You receive the same box each month, so I usually don't hold on to these. They do a great job of making sure my perfume arrives safe and leak-free!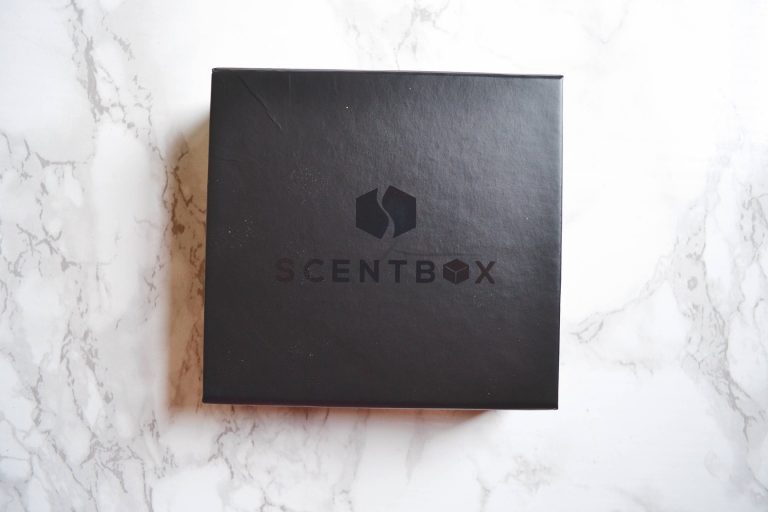 This month's perfume came in a bright pink travel atomizer. It can hold .27 oz of perfume, which is enough for about four spritzes per day for a month.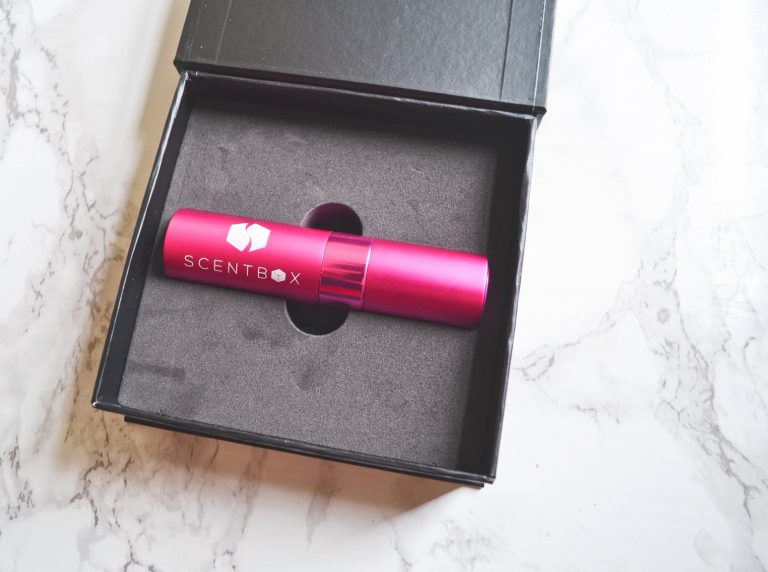 The atomizer has a twist-up nozzle, which makes this a great option for spritzing on-the-go. I've never had an issue with Scentbox perfumes leaking in my purse.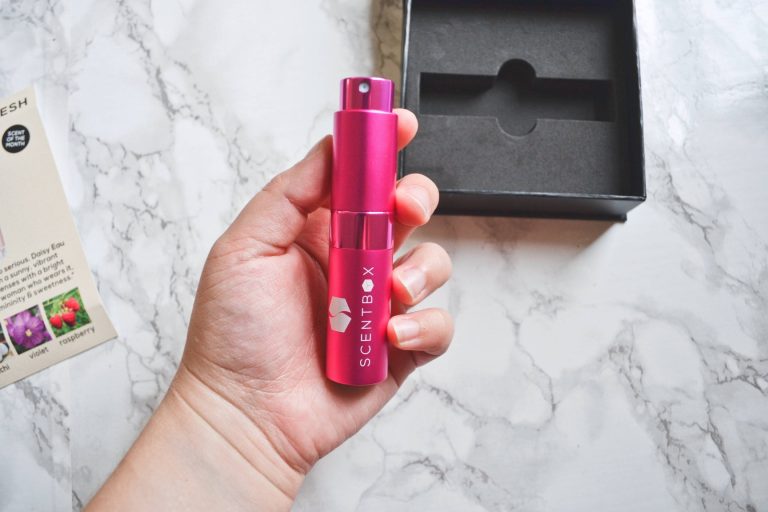 This month, the Women's Scent of the Month is Daisy Eau So Fresh by Marc Jacobs. I've actually wanted to try this perfume for a while, so I was really excited to see it featured this month. Daisy Eau So Fresh contains notes of greens, litchi, violet, and raspberry. My skin really amps the violet; normally I don't like floral perfumes, but I do like violets. I wish the raspberry was a little stronger, because I really love fruity scents. I still quite like Daisy; it's effervescent and feminine, and it's staying power and throw is seriously impressive.
A 1.7 oz bottle of  Daisy Eau So Fresh is worth $84, so this .27 oz travel atomizer is worth approximately $13.34. This is just about the cost of the Standard subscription, so I really think this box's value is worth it.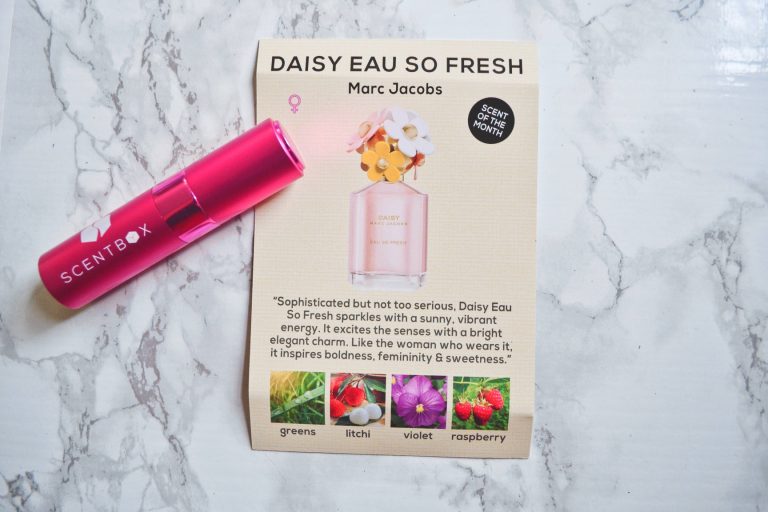 The Men's Scent of the Month is Mr. Burberry EDP, which has notes of amber, cinammon, patchouli, and lavender. I actually really love all of those notes, and I would like to try this out as well. I always find myself jealous of the men's picks!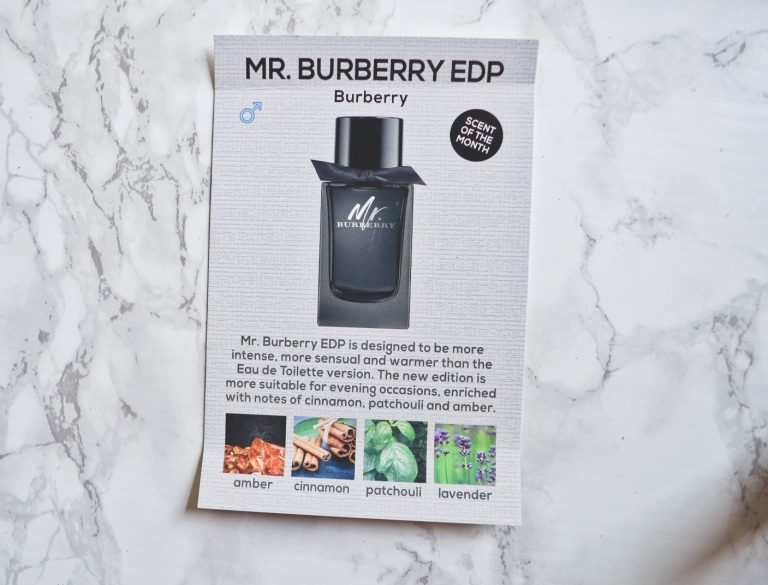 Overall, I enjoyed August's Scentbox. I've wanted to try out Daisy Eau So Fresh for a while, and I loved that I was able to try a 30 day sample rather than committing to an expensive bottle. Now that I've tried it, I probably won't buy a whole bottle. But, I will be sure to use up the sample!