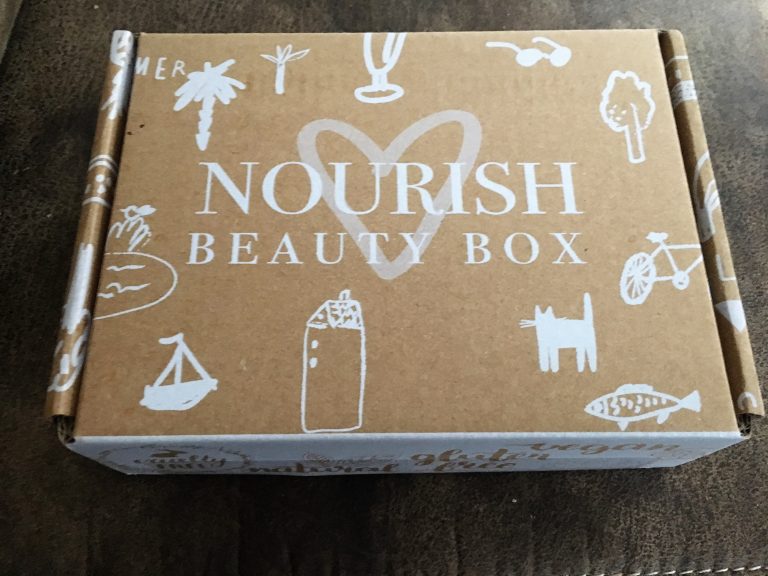 Nourish Beauty Box is a subscription box that prides itself on the natural products they provide. Each month you get at least four full size items that are curated specifically for you! They have different price options for monthly, three month, and six month subscriptions. For one month the prices are A$29.99. The higher you prepay, the better the discount of course! They also have an amazing option on their site called build your own box. For build your own box you can choose any four items from their list and you get 40% off!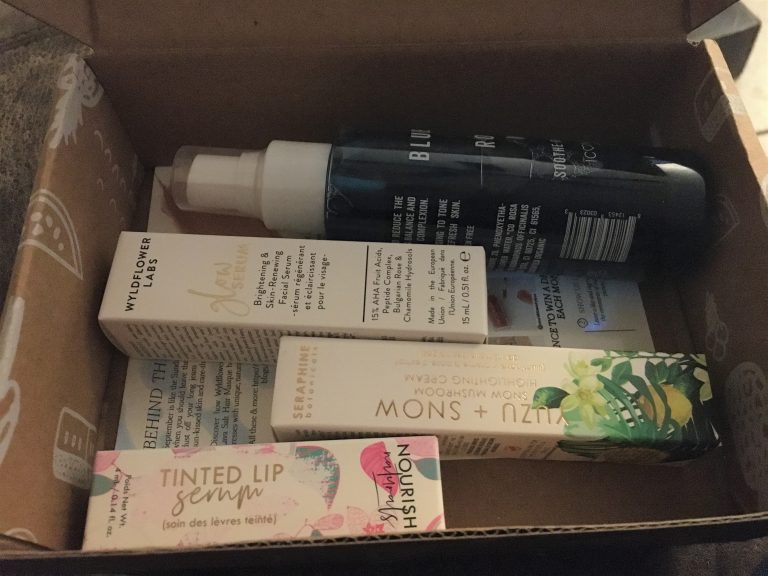 This is the second month in a row that there has been an item too large to fit in the box. So safely wrapped in bubble wrap, like the other items in the box, one item was secured to the others with a bubble mailer. Everything arrived quickly, shortly after the 1st. The items arrived in perfect condition thanks to the precautions taken packing. I love knowing that my items will never come ruined. At the top of the  boxes here is an insert describing the items and their retail value. As you can see the retail value for this box is a staggering $88!
The Nourish Naturals brand always delivers in the box. Nourishes tinted lip serum, is a smooth formula that adds just enough color to pop. The color is one that would fit with most everyone's style due to the neutrality of it. When I choose lipsticks I go for more bold colors, however with glosses I go more neutral. The best thing about this serum for me is that it leaves my lips feeling truly refreshed and hydrated. It is so much more than just a color or gloss.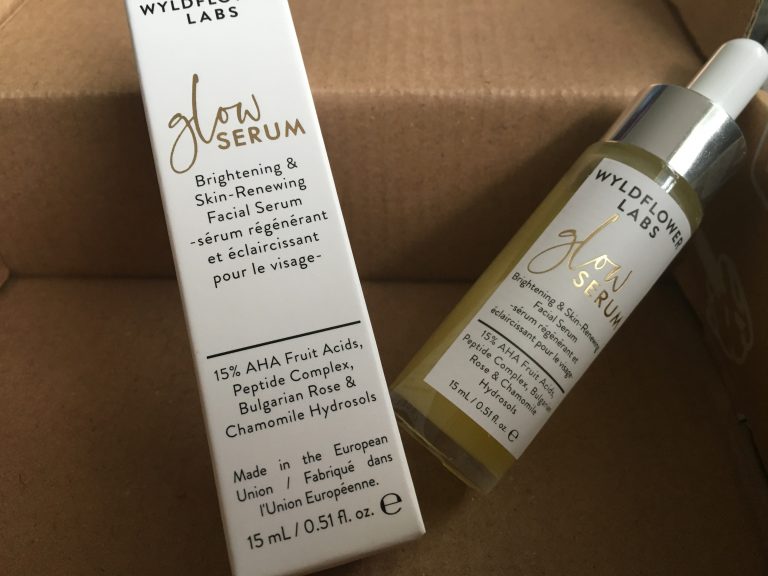 The next item in the box was this awesome Wyldflower Labs glow serum. It is a serum to be appied before bed, and it does its magic refreshing you! I love the scent on this box. It is such a simple  light smell. Alot of times when you put things on your face, especially right before bed, it can give you a headache. This is not one of those items. It is blended with rose and chamomile and truly leaves you feeling refreshed.
Seraphine Botanicals delivers high quality. ethical makeup products every time. This month it was the Yuzo + Snow highlighting cream. The creme is infused with snow mushrooms and delivers a delicate dewy look. I use highlighter as a part of my regular makeup routine. However most of my highlighters do not hydrate like this one does. I think its an incredible product I could use with a full face of makeup or on its own.
This last item was the large item for the box. Iconic Beauty LA delivers the Blue Tansy + Rosehip Mist. This mist is meant for use after washing. It does leave a slight residue but it does refresh your face after a good face wash. There is also a small light scent that finishes the product off. It is a product i use nightly!
Overall, the entire box was awesome. Great variety on the products as well as great quality. I love that it is full sized products rather than small little sample size. This company always delivers with the best value in each box. Get it for your christmas gifts here!