Piquant Post is a monthly subscription box that sends out four small-batch spice blends and four curated recipe cards. Their chefs develop recipes using international flavors, and each month is themed around a different country. You no longer have to worry about combing the grocery store for exotic spices; the box contains enough spice to make each recipe (plus a little extra).
The Cost:
Month to Month: $11.99/month
6 Month Prepay: $65.94 ($10.99/month)
12 Month Prepay $119.88 ($9.99/month)
Shipping: Free to U.S., $7 to Canada, $11 for International
Today I will be reviewing July's box, which was themed around Portuguese cuisine! This review is coming a little late, because I like to test out each spice and recipe before posting. July's spice collection arrived in a thin cardboard parcel, and everything was in perfect condition.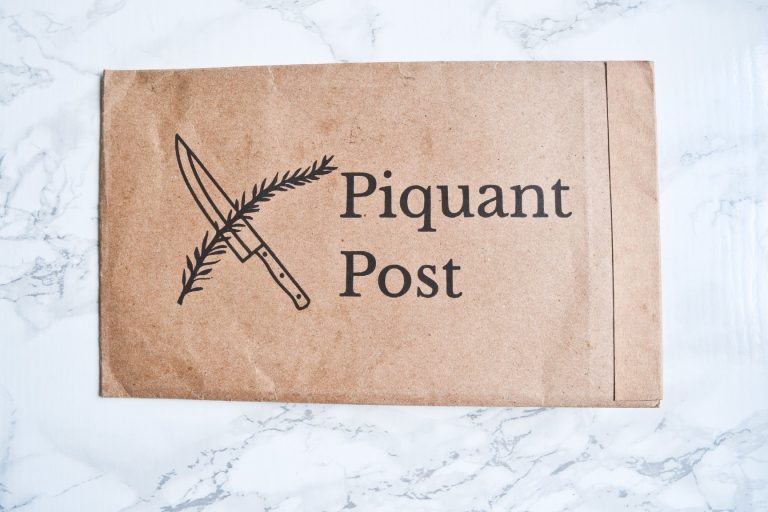 Here's a look at what was inside July's collection: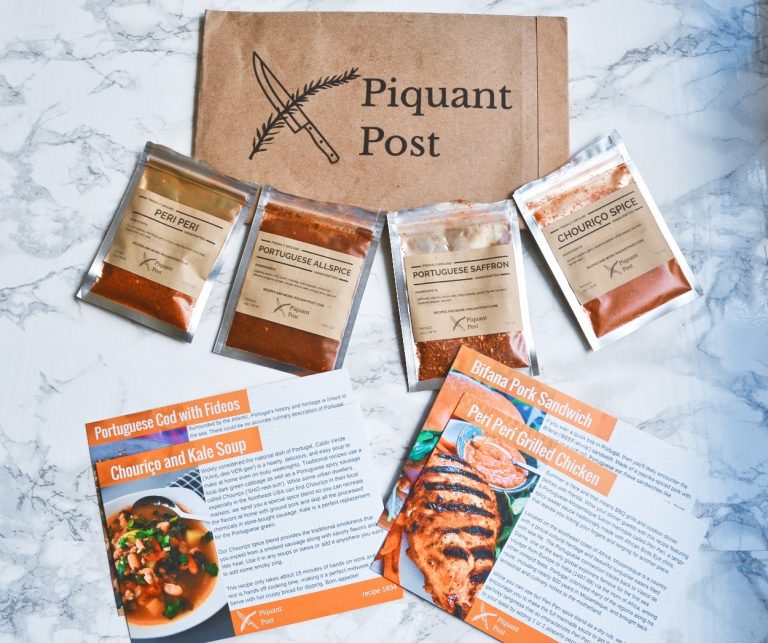 July's spices were Peri Peri, Portugeuse Allspice, Portuguese Saffron, and Chourico Spice.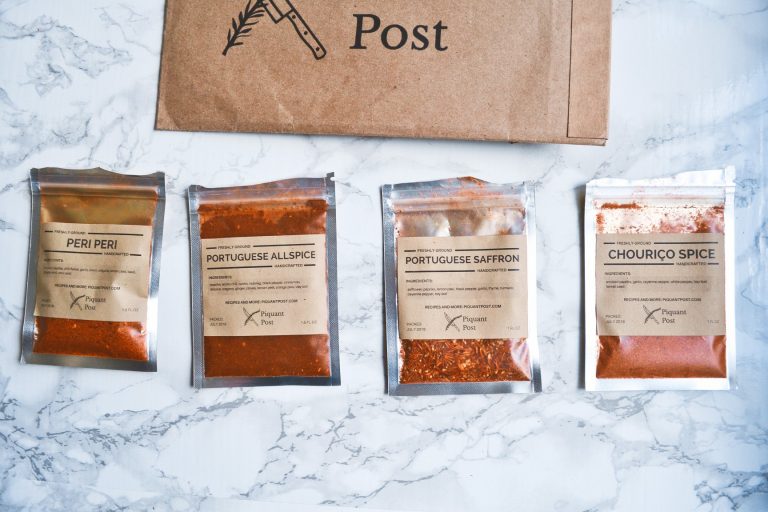 And the four curated recipes for July are Peri Peri Grilled Chicken, Bifana Pork Sandwich, Chourico and Kale Soup, and Portuguese Cod with Fideos.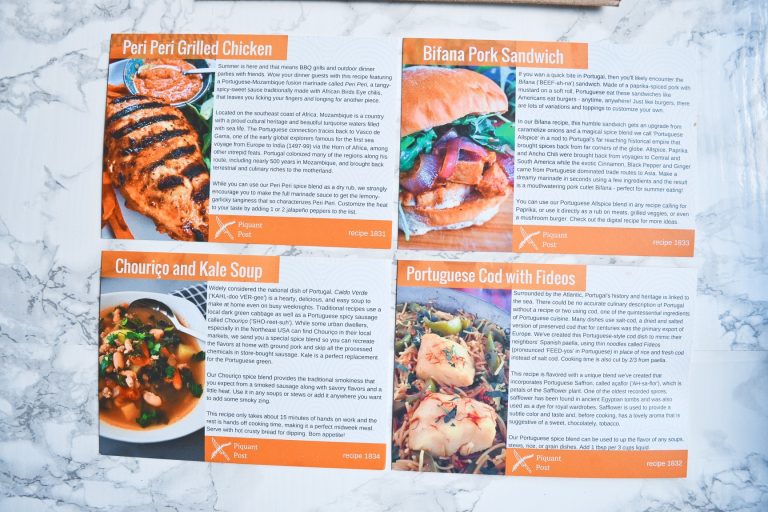 Let's take a look at each spice!
Chourico Spice
This month we send you a special spice blend to recreate the flavors of Portuguese Chouriço sausage at home using ground pork, so you can skip all the preservatives and salt found in processed sausage. Our Chouriço spice blend provides the traditional smokiness that you expect from a smoked sausage along with savory flavors and a little heat. Use it in any soups or stews or add it anywhere you want to add some smoky zing. Contains: smoked paprika, garlic, cayenne pepper, white pepper, bay leaf, and fennel seed.
I was vegetarian for a few years, and Chourico was one of those meats that I regularly had cravings for. There's just something about its subtle heat and smokiness that I can't get enough of! I love that this blend is perfectly proportioned to transform plain pork into Chourico.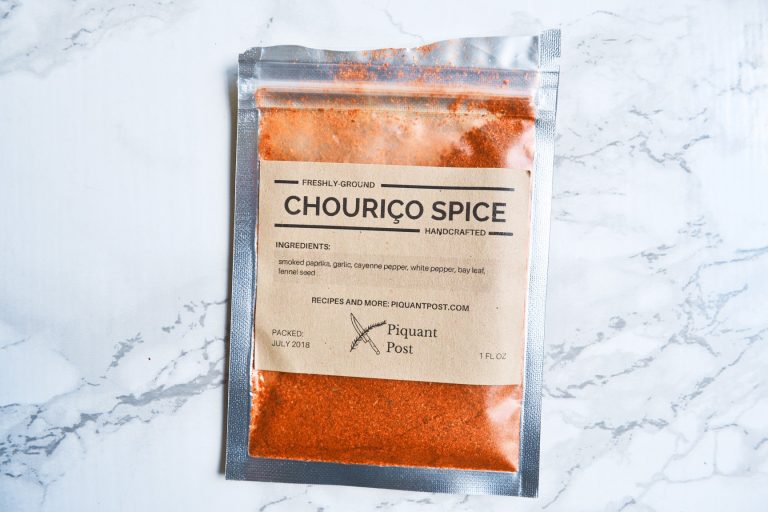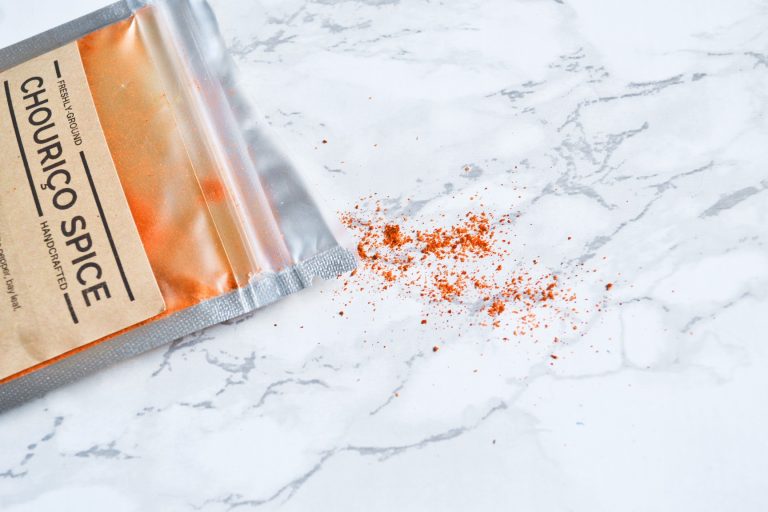 Chourico Spice's corresponding recipe was Chourico and Kale Soup. I followed along with the recipe card pretty faithfully, except I substituted spinach for kale. The spice lent some heat to the soup, but not to the point where my eyes were watering. It was a little awkward making a hot soup in August, when it was 90+ degrees out, but it was totally delicious. The flavors were even better the next day!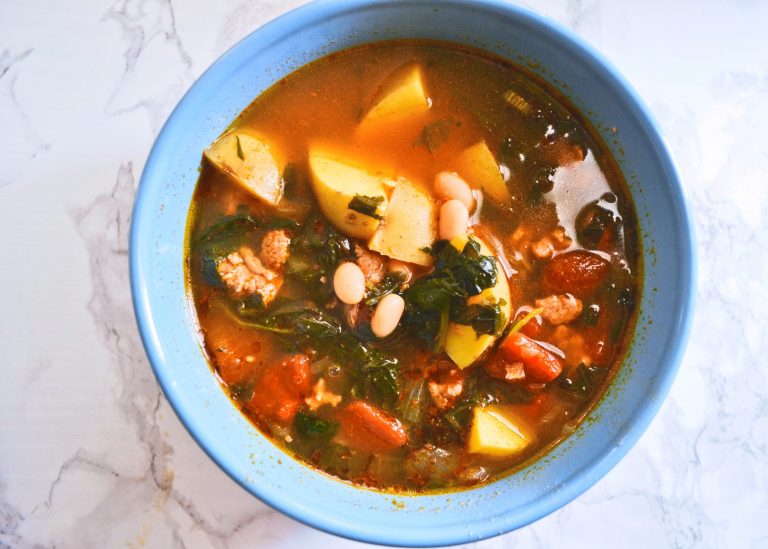 Peri Peri
This Portuguese-African fusion blend has become famous around the world due to the popularity of a grilled chicken restaurant chain called Nando's. Now you can easily recreate their secret sauce at home! Originally brought to Portugal via trade with their former colony of Mozambique, Peri Peri is used to create a flavor-bomb marinade which imbues a tangy-smokey-savory profile perfect for grilling chicken. While we skip the spicy hot traditional African birds-eye chilis, you can easily customize the heat to your liking using 1-2 jalapeños. Contains: smoked paprika, chili flakes, garlic, onion, oregano, lemon peel, basil, guajillo chili, and citric acid.
I've never eaten at Nando's, but now I want to! Peri Peri doesn't have a lot of heat, but it's delightfully smoky. I also love the little pieces of lemon peel, which give it a sharp, tangy flavor. Honestly, I could eat this sprinkled over some popcorn.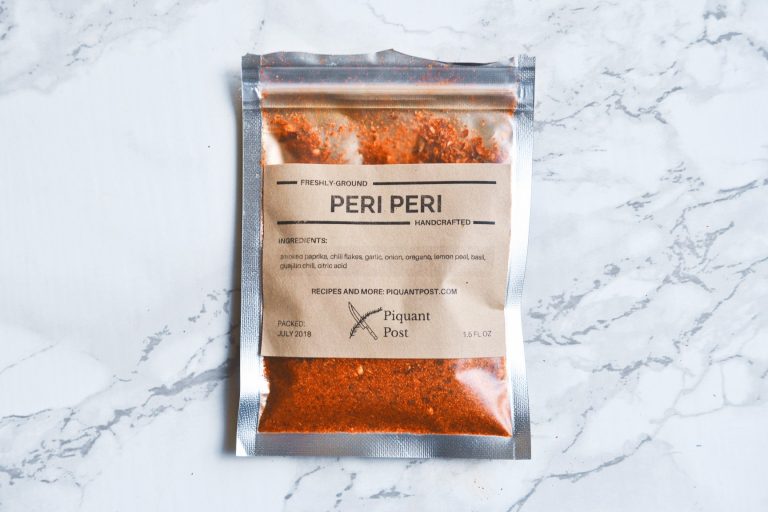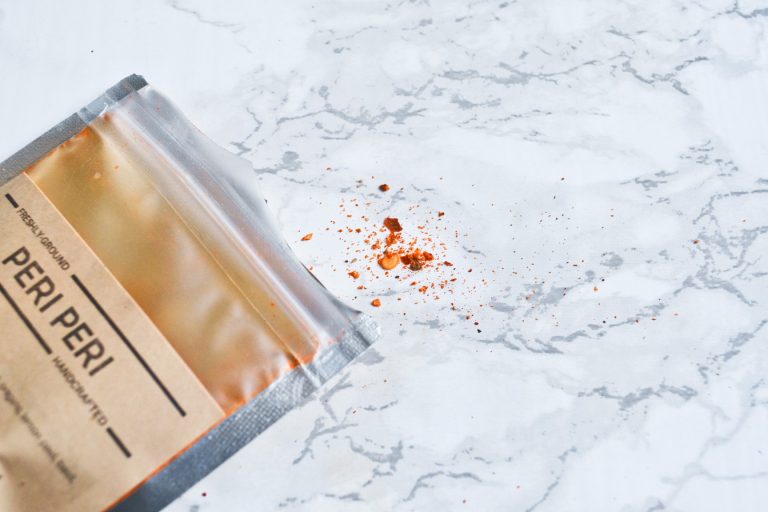 The corresponding recipe card is Grilled Peri Peri Chicken. I actually made this on the stovetop rather than out on the grill, but I swear you wouldn't be able to tell the difference. The real star of the show, however, is the marinade that I set aside as a dipping sauce for my bread. Good lord, this was incredible! It was vibrant and tangy from the added lemon juice, and smoky from the paprika. I would have licked the bowl if my bread hadn't sopped it all up!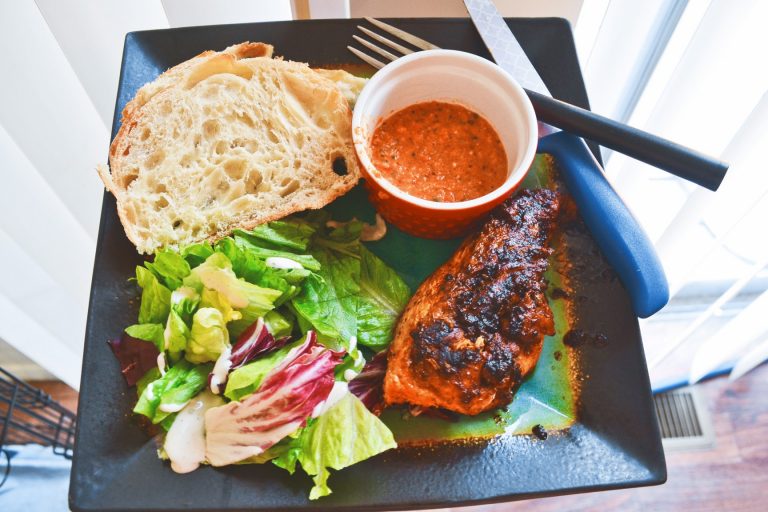 Portuguese Allspice
We've created a magical spice blend we call 'Portuguese Allspice' in a nod to Portugal's far reaching colonial empire that brought spices back from far corners of the globe. Allspice, Paprika and Ancho Chili came from voyages to Central and South America while the exotic Cinnamon, Black Pepper and Ginger came from Portuguese dominated trade routes to Asia. Use it to make the marinade in our Bifana recipe. Or, use this blend in other recipes to replace paprika for a delightful upgrade. Contains: paprika, ancho chili, cumin, nutmeg, black pepper, cinnamon, allspice, lemon peel, orange peel, oregano, ginger, cloves, and bay leaf.
So this is where Piquant Post really impressed me with their spice quality. I already have allspice in my pantry, but it is nowhere near as fragrant or flavorful as this blend. You may save money by purchasing your spices from Walmart, but they are nowhere near as special as what you receive from Piquant Post.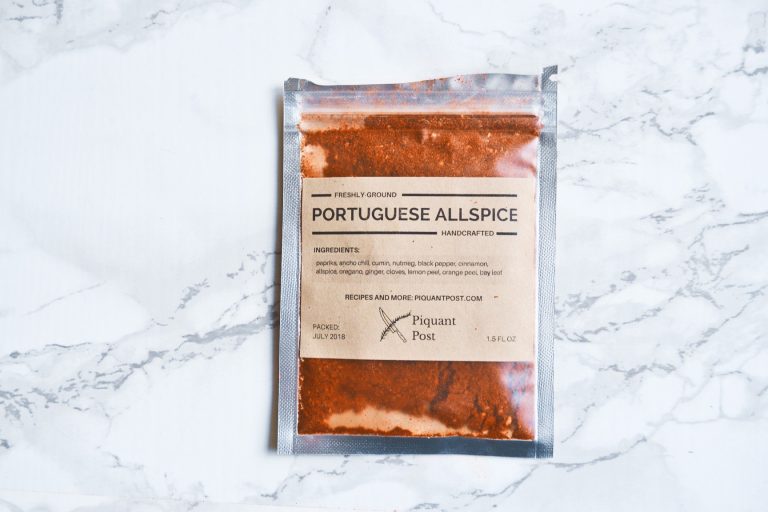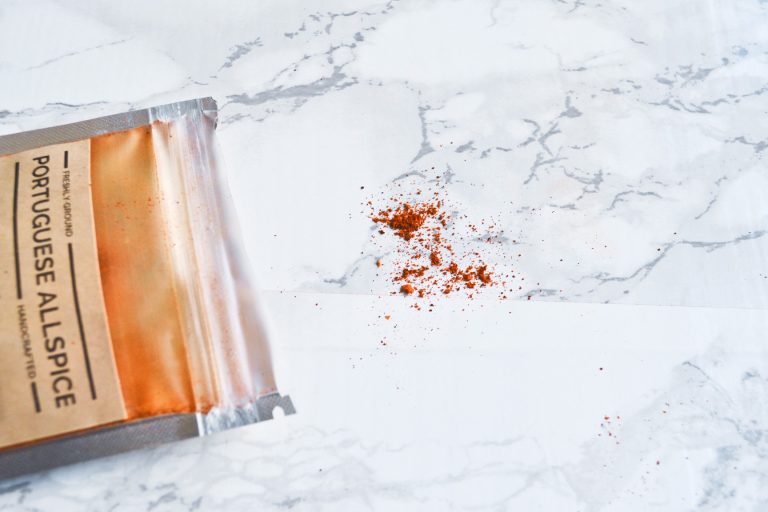 The corresponding recipe was Bifana Pork Sandwichwhich is spiced pork on a roll, topped with caramelized onions. This recipe came together quickly and easily, and the pork was tasty and tender. My favorite part, however, was the caramelized red onions! I have a whole bag of red onions in my kitchen, and I think I'm going to make a big batch this week.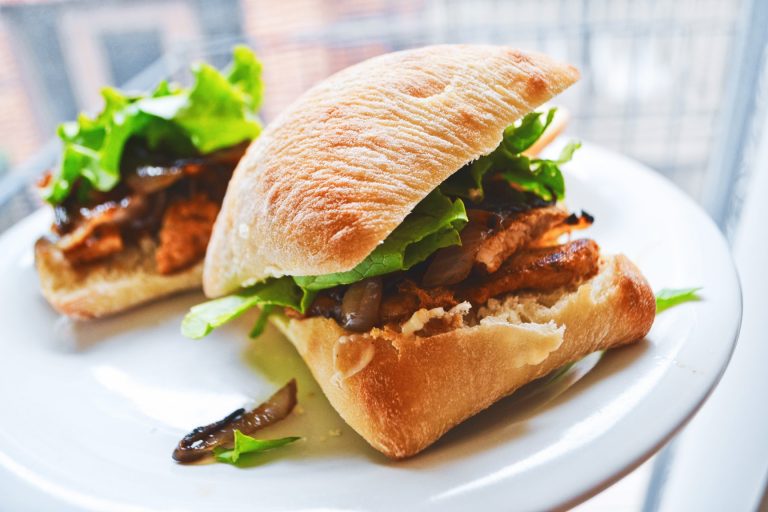 Portuguese Saffron
Once again, we've created a unique blend we call 'Portuguese Saffron'. This blend builds around a common Portuguese spice called Açaflor ('AH-sa-flor'), the petals of the Safflower plant. One of the oldest recorded spices, safflower has been found in ancient Egyptian tombs and was also used as a dye for royal wardrobes. Safflower is used to provide a subtle color, taste, and a lovely aroma that is suggestive of a sweet, chocolatey, tobacco. Our Portuguese Saffron spice blend can be used to add flavor to soups, stews, rice, or grain dishes. Contains: safflower, paprika, lemon peel, black pepper, garlic, thyme, turmeric, cayenne pepper, and bay leaf.
Okay, I was starting to freak out when I saw the name of this spice, but it's made from safflower rather than saffron. Saffron can cost hundreds of dollars for just an ounce, whereas safflower is quite affordable. I'll admit, I took a nibble on one of the safflower petals, and it makes me think of a paprika coated tea leaf.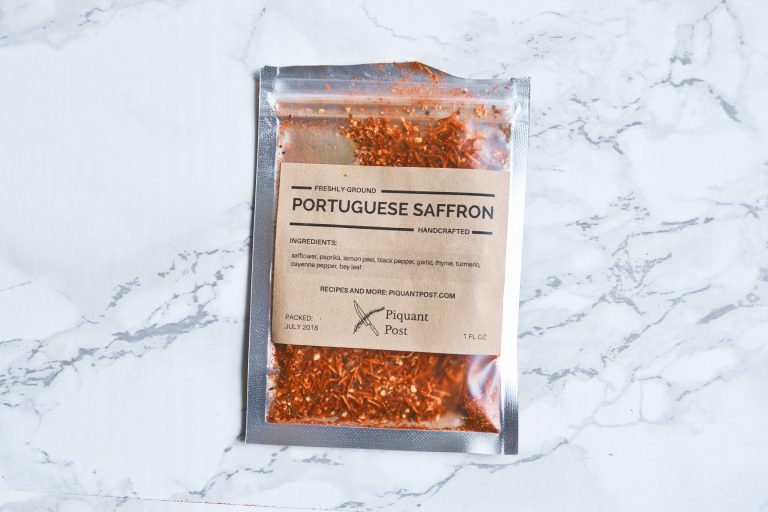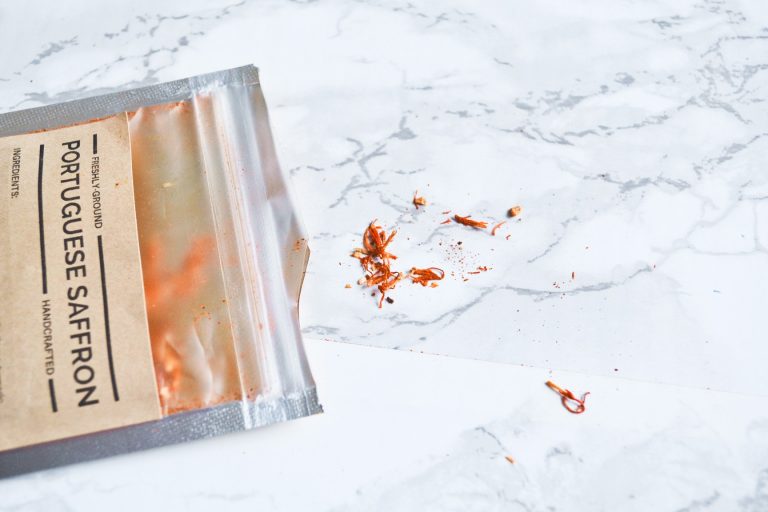 The corresponding recipe card is Portugeuse Cod with Fideos. Now, this is where I completely screwed up a Piquant Post recipe for the first time. The recipe called for Fideos pasta – I went to two stores and couldn't find any. So, I just tried to break up spaghetti I had on hand. I also used flounder instead of cod because it was several dollars cheaper at my budget grocery store. And finally, I accidentally used a 28 oz can of crushed tomatoes, even though I was only supposed to use a 15 oz can! I ended up making spaghetti with tomato sauce & flounder. I felt like an idiot, and it wasn't very appetizing. This is totally my own fault though!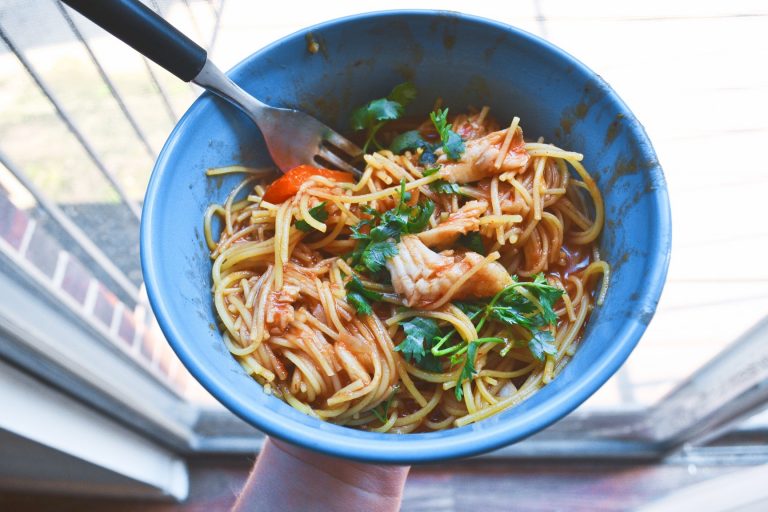 Okay, so that was certainly an adventure! I noticed that I have a lot more of the spices leftover this month than usual, which I love! I want to use the Chourico Spice and the Allspice again and again. I enjoyed July's recipe (except for my fideos failure), and I had fun exploring Portugeuse flavors. This subscription is an excellent way to try out exotic spices, without breaking the bank!