Home Made Luxe is a monthly craft subscription box that contains everything you need for a Pinterest-worth DIY project! A monthly subscription costs $29.99 + shipping. Today I will be reviewing September's box.
Now, here's a little disclaimer: I've always been terrible at crafting. When I try to DIY anything from Pinterest, it ends up looking nothing like the original project. So, if I can manage to pull off the crafts in this box, almost anybody will be able to!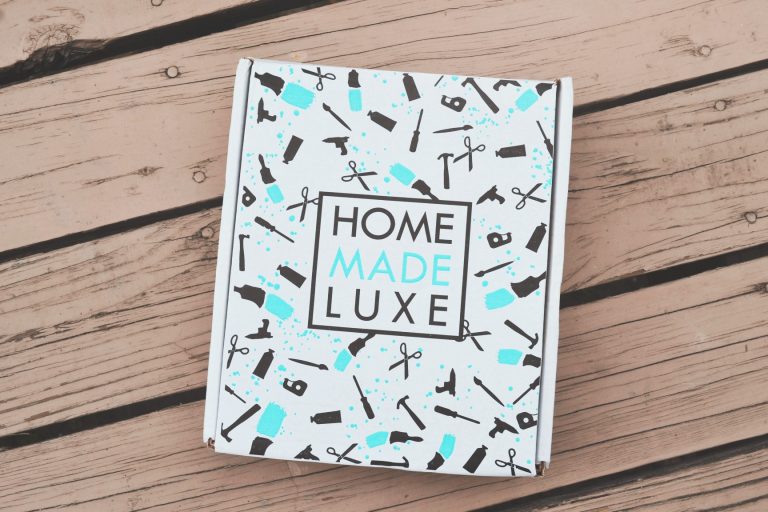 There were a few pieces of literature inside the box. I'll give you a look at each one.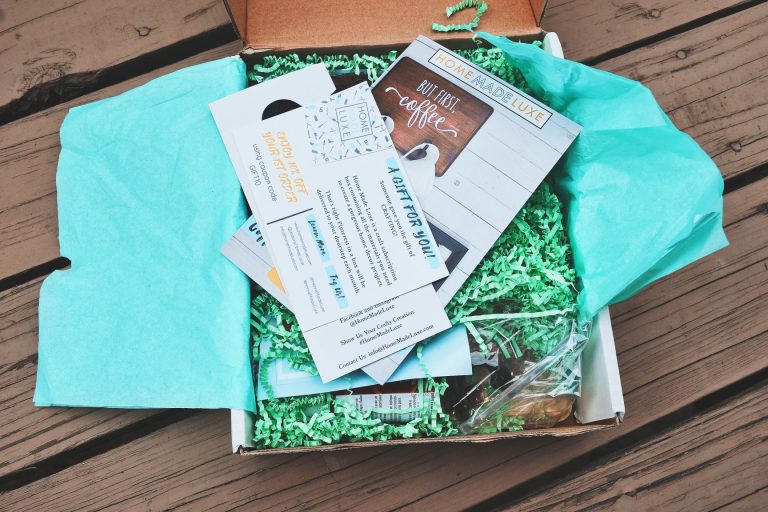 First is this card letting me know that I've been gifted a Home Made Luxe subscription. It also had a coupon code for 10% off my 1st order!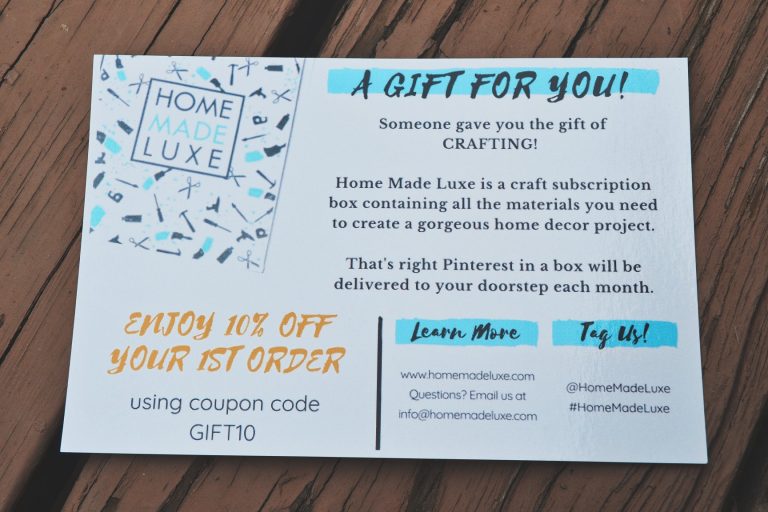 Next is this cute little doorknob hanger that says "Do Not Disturb! Craftaholic at Work." I think this is so cute! The back has another 10% coupon; "CRAFTAHOLIC"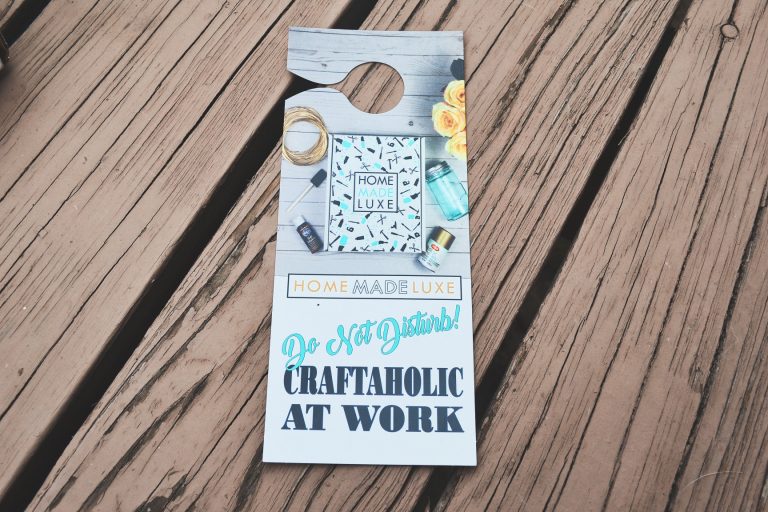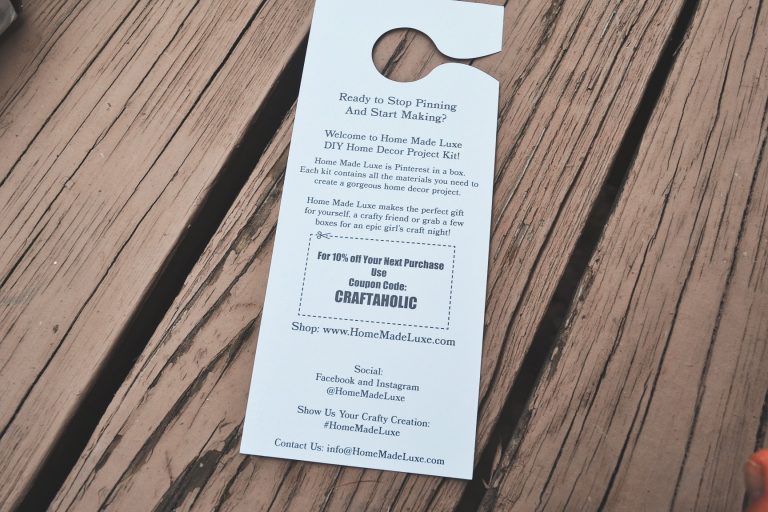 There was also a guide that showed me what I would be crafting, and it contained step by step instructions. September's box is coffee themed, and the crafts were a Coffee Mug Holder and a Coffee Sign.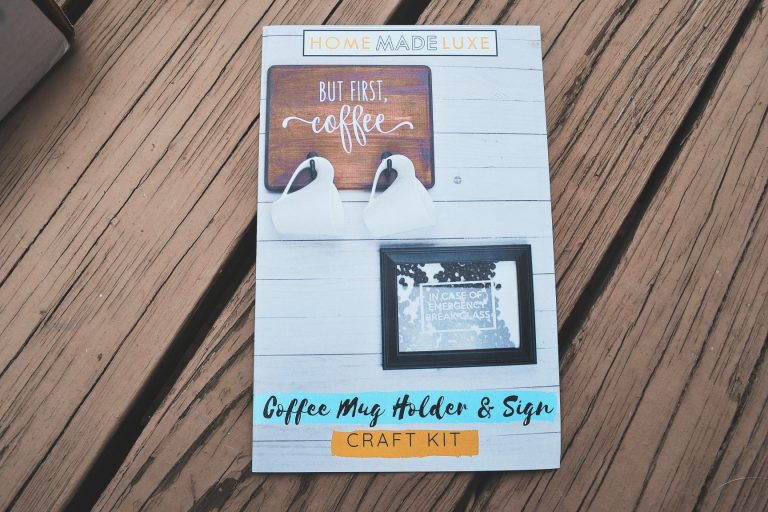 There were pictures included in each step, which I really appreciated. I am a visual learner, so this makes it way easier to follow directions.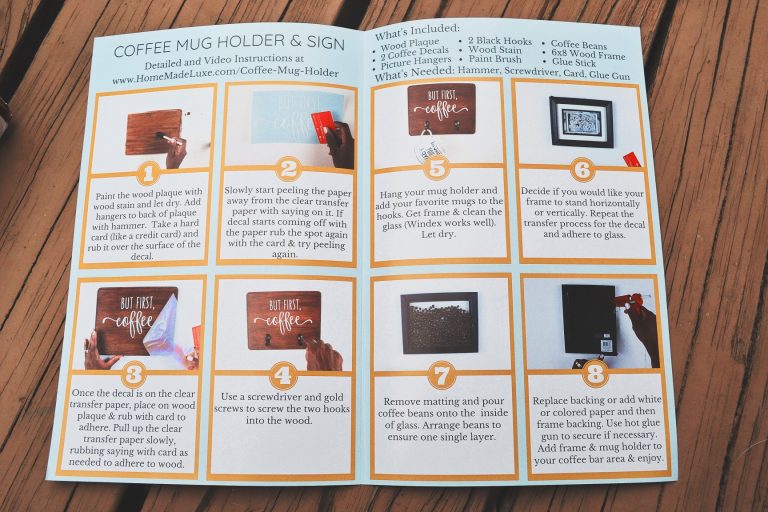 There was plenty of squiggly packaging material inside the box, and everything arrived in perfect condition.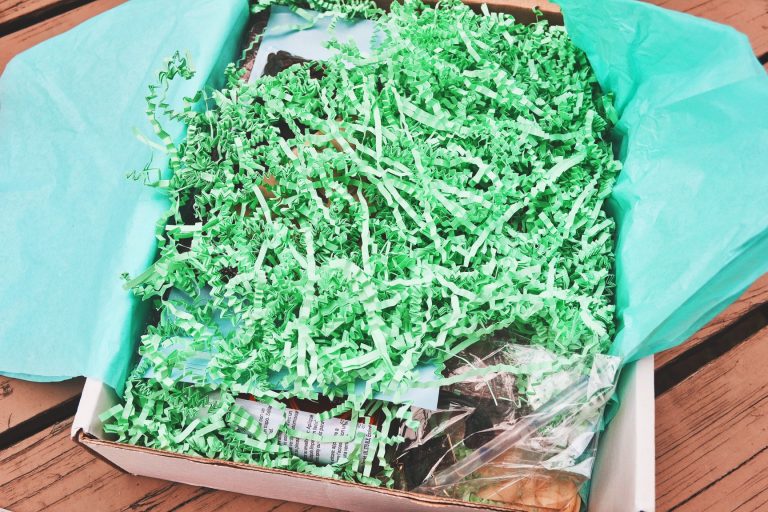 I decided I would start with the easier project, to sort of warm myself up. The coffee bean frame only had a 3 steps on the guide, so I began with that. Home Made Luxe provided a picture frame, a decal, and coffee beans. I needed to use my own hot glue gun and a credit card for this project.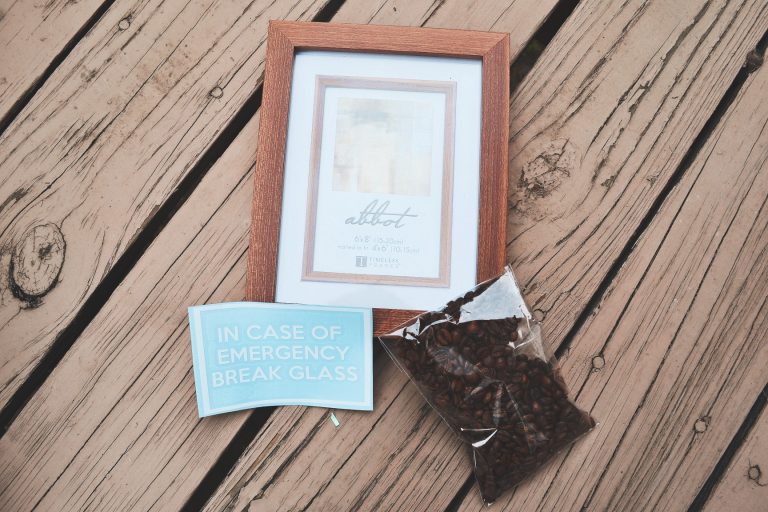 The first step was to decide whether I wanted the frame to sit vertically or horizontally. I decided to go horizontal, just because I think that would look better on my kitchen counter. I really like the frame they provided! It is sturdy and has a rustic feel.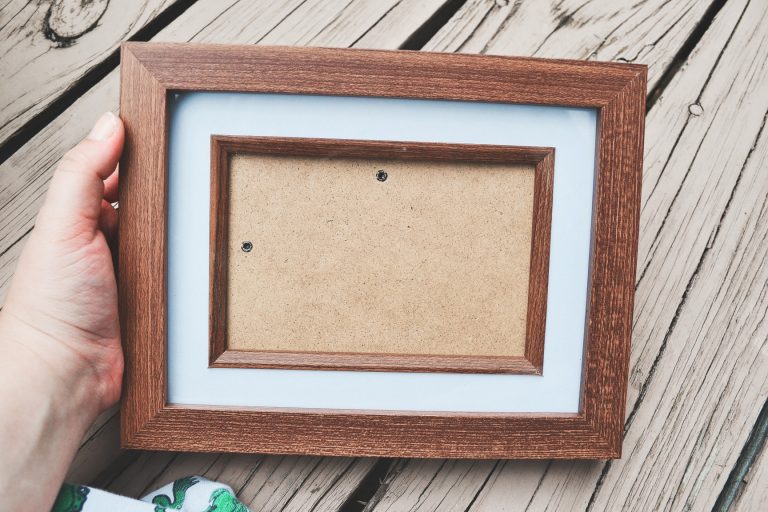 The next step was to apply the decal to the frame's glass. This was my first time ever applying a decal, and I thought it was pretty fun! You have to rub all over the paper with a credit card to get the letters to unstick from the paper. Then, you place the sticky side down on the glass, and rub over the transfer paper again. Peel up the plastic, and the letters should be adhered to the surface of your project. It took me a couple tries, because some of the letters wanted to stick to the transfer paper. It didn't take too long though, and this whole step was completed in less than two minutes.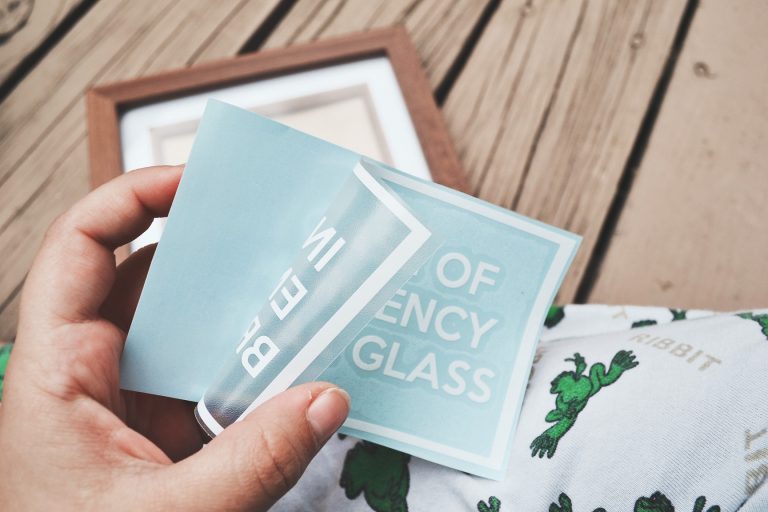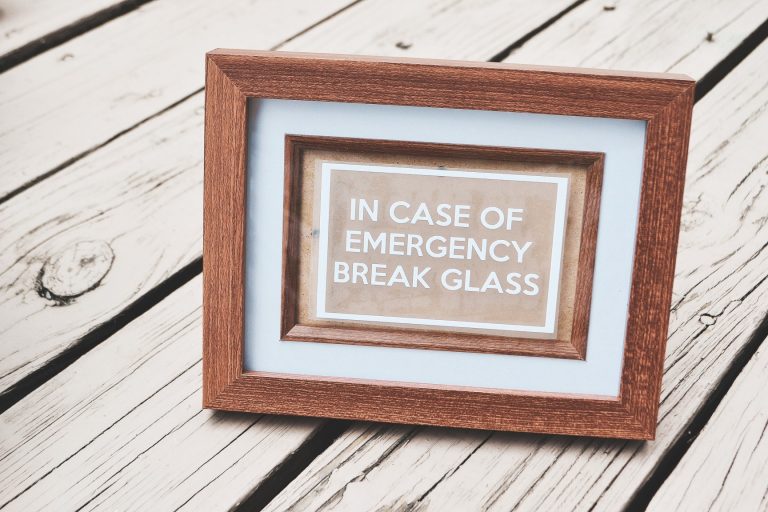 I took out the matting, and poured my little bag of coffee beans into the frame. I did my best to spread out the beans into one even layer.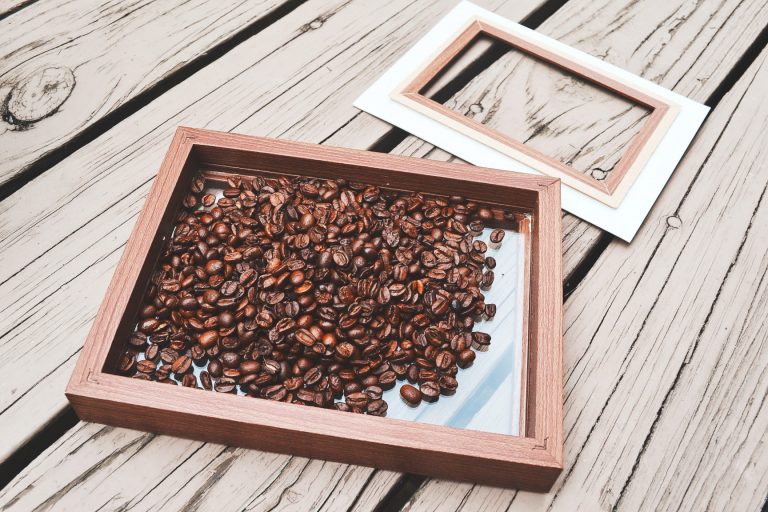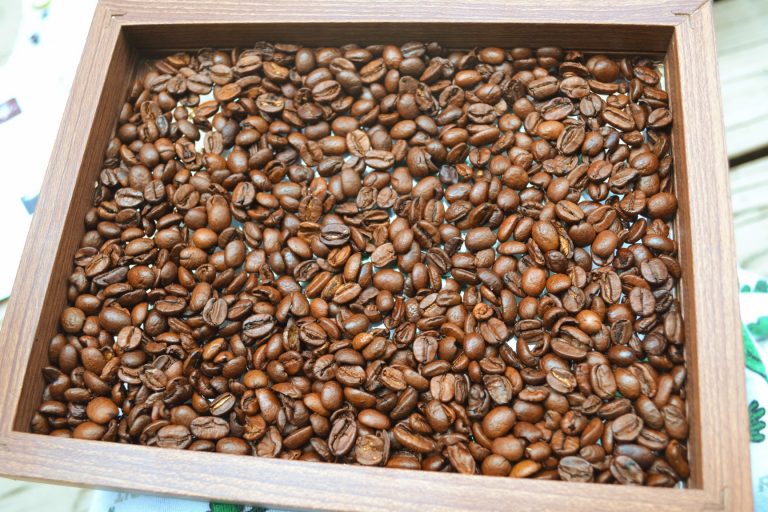 I replaced the frame's backing, but there were too many beans inside for the backing to secure properly. I just grabbed a glue gun to hold the back in place.
Here is how the completed frame looks! I think it is really cool, and I have it set up on my kitchen counter. I think maybe next weekend I will put white paper on the back of the frame, because that will contrast nicely with the beans.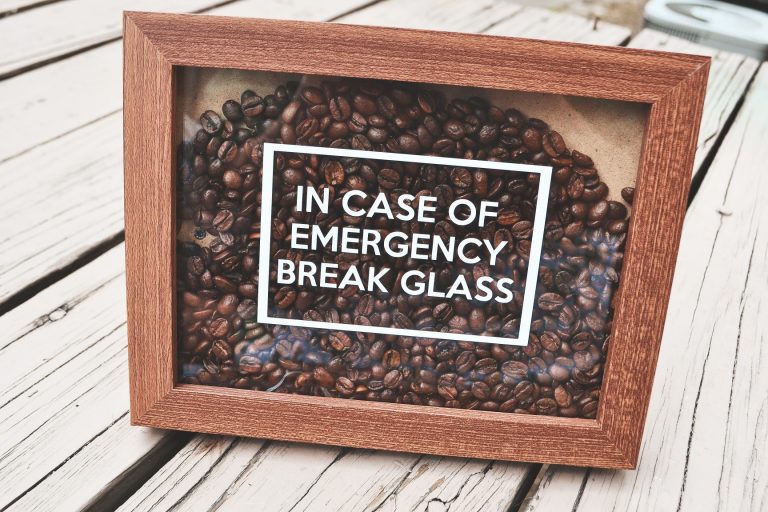 After the frame, I felt ready to tackle the bigger project – the mug holder! Home Made Luxe provided a wooden board, a decal, wood stain, a paintbrush, and hardware. I provided my own screwdriver, hammer, and credit card.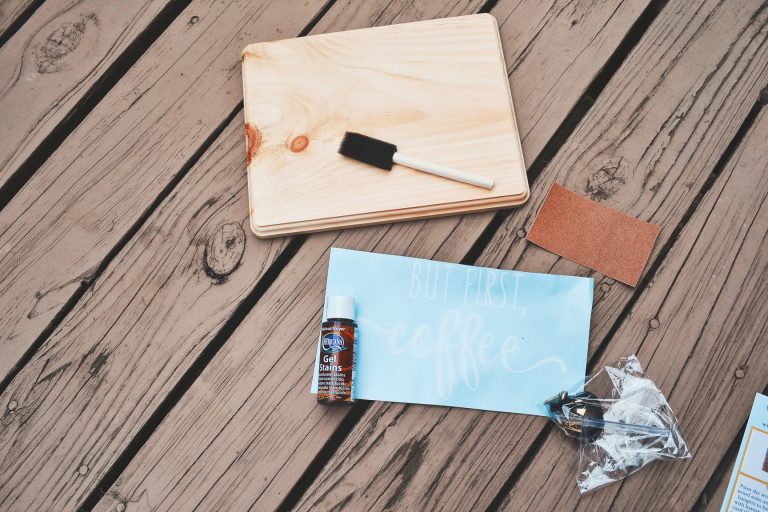 The first step was to paint the wood plaque with wood stain and let it dry. I probably could have built up the stain a little more, but I like the way this looks! I did end up completely covered in stain at the end of this (like I said, I suck at crafting), but it washes off really easily.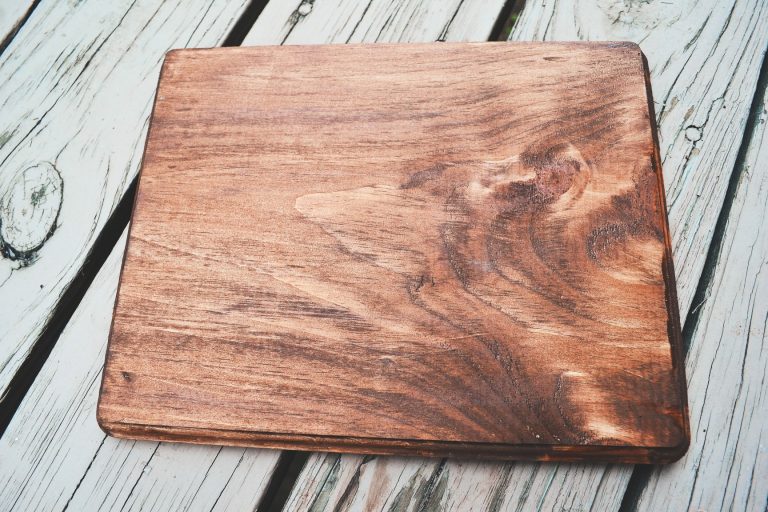 Next, I added the "But First, Coffee" decal. This was a little tougher to apply than the last decal, and I accidentally made a slight tear between the two f's in "coffee." Overall though, it looks amazing!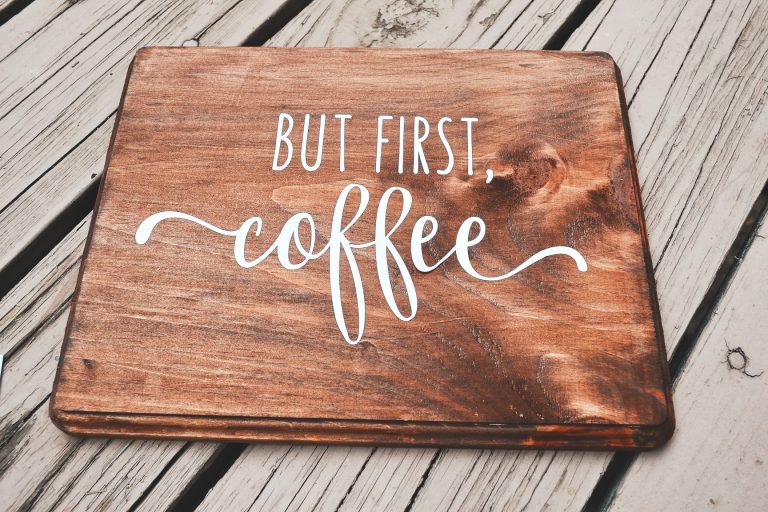 The last step was to add the hardware. I screwed two hooks into the front of the frame, and hammered frame hangers into the back. I managed to hammer my thumb; feel free to send me a Get Well Soon card. ;)
Seriously though, I am beyond impressed with how the plaque turned out. I can't believe that I actually made this! I have never been able to successfully carry out a DIY project before this, but this has given me more confidence.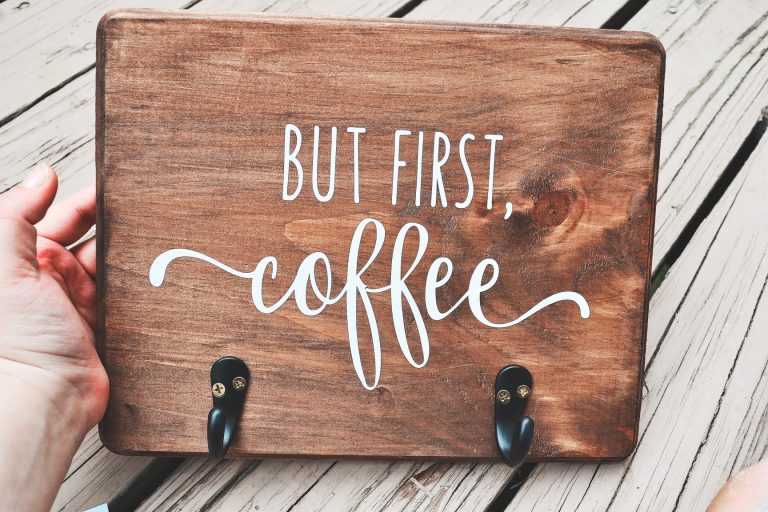 I set up the plaque and the frame on my kitchen counter, and I think they are totally Pinterest-worthy.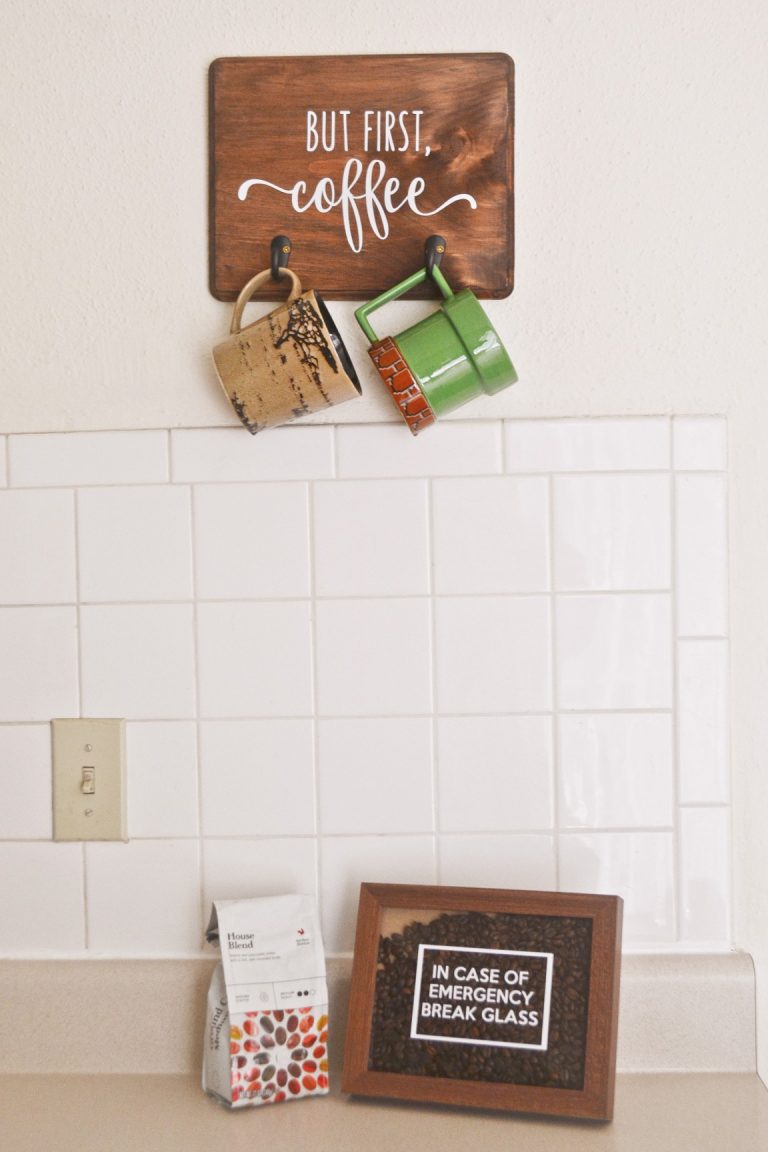 I think Home Made Luxe is a great project for crafting newbies, because it provides you with most of the crafting materials and comes with an easy guide. I've also looked back through several of their older subscriptions, and it seems like everything they send is just as cute as September's box! I definitely recommend trying out Home Made Luxe.