The Trendy Box delivers monthly jewelry subscription boxes featuring 2-4 trendy jewelry and fashion accessories. With today's The Trendy Box review, we're unboxing the April 2016 The Trendy Box. We love the elegant design of this box. The bow really makes it a monthly "present" in your mail box.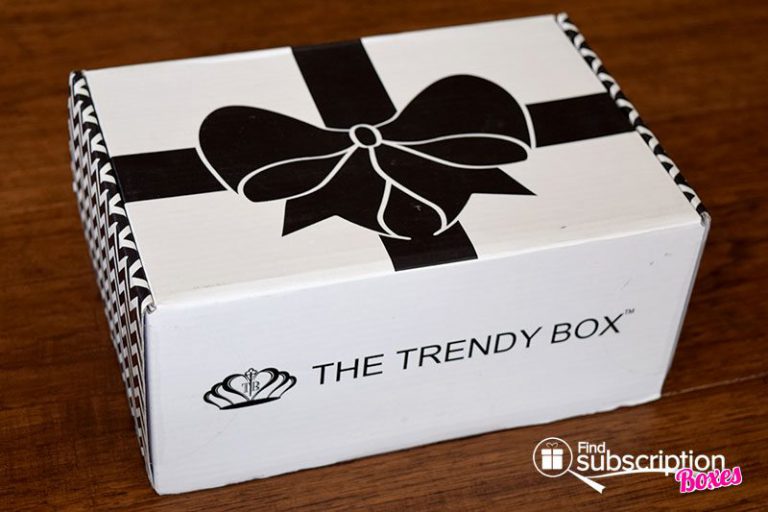 The Trendy Box includes a product card the describes the jewelry and accessories in that month's jewelry subscription box. The April 2016 The Trendy Box theme was Downtown Gal and featured classy and chic pieces that can quickly change from day to evening.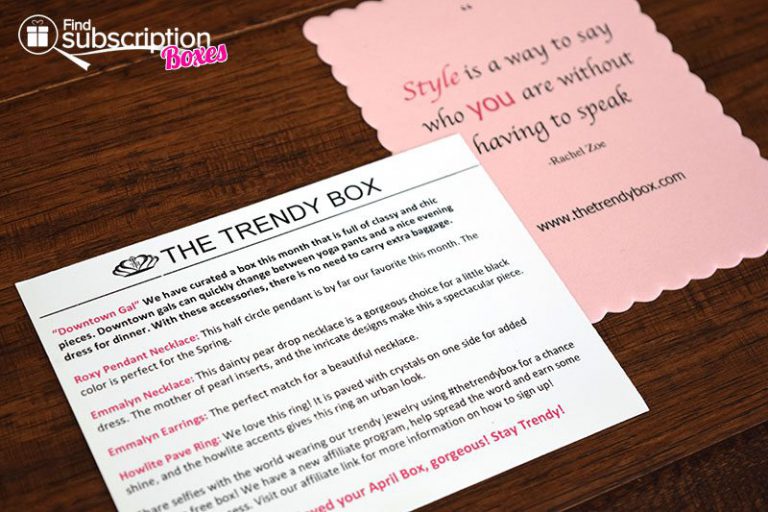 Here's a first look inside our The Trendy Box April jewelry subscription box. Each jewelry item was packaged in a colorful bag that can be used for storage or re-gifting.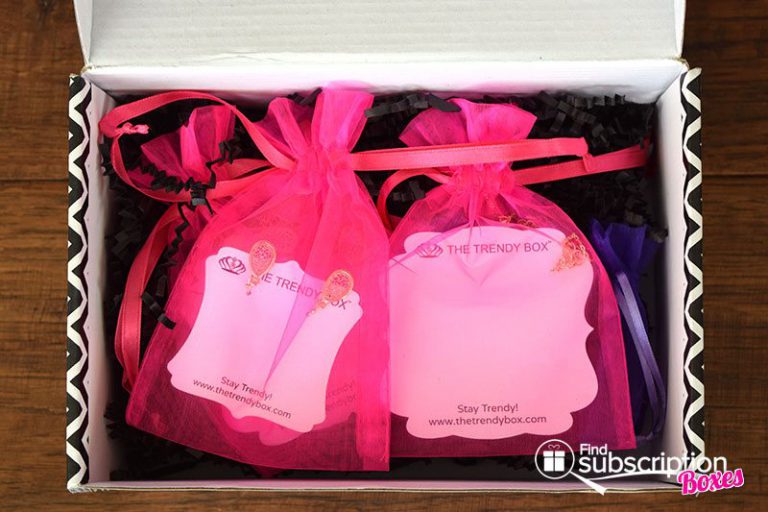 Inside the April 2016 The Trendy Box
There were 4 jewelry items in our April The Trendy Box.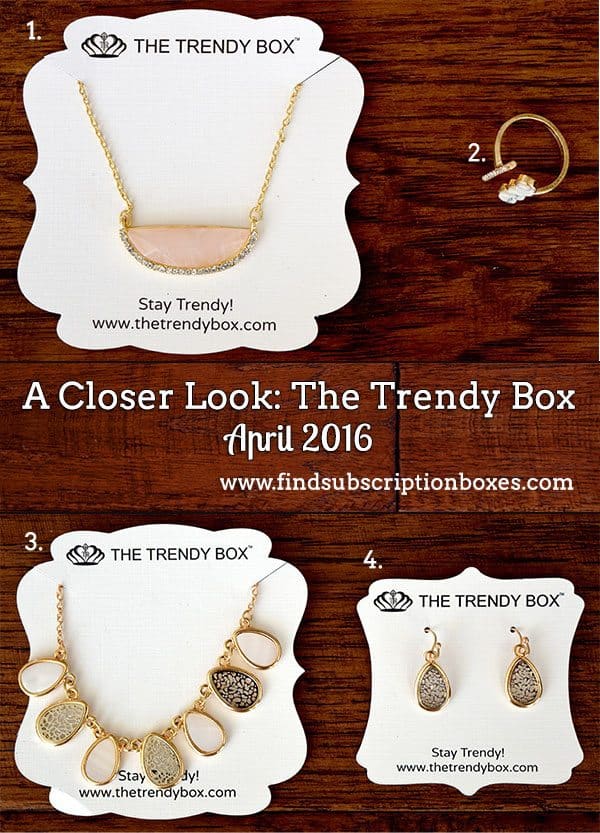 Roxy Pendant Necklace
This half circle pendant has a rosy stone that's perfect for Spring.
Emmalyn Necklace
This dainty pear drop necklace has an intricate design with mother of pearl inserts.
Emmalyn Earrings
The perfect matching earrings for the Emmalyn necklace.
Howlite Pave Ring
This ring is pave with crystals on one side and howlite accents for an urban look.
April 2016 The Trendy Box Review Wrap-Up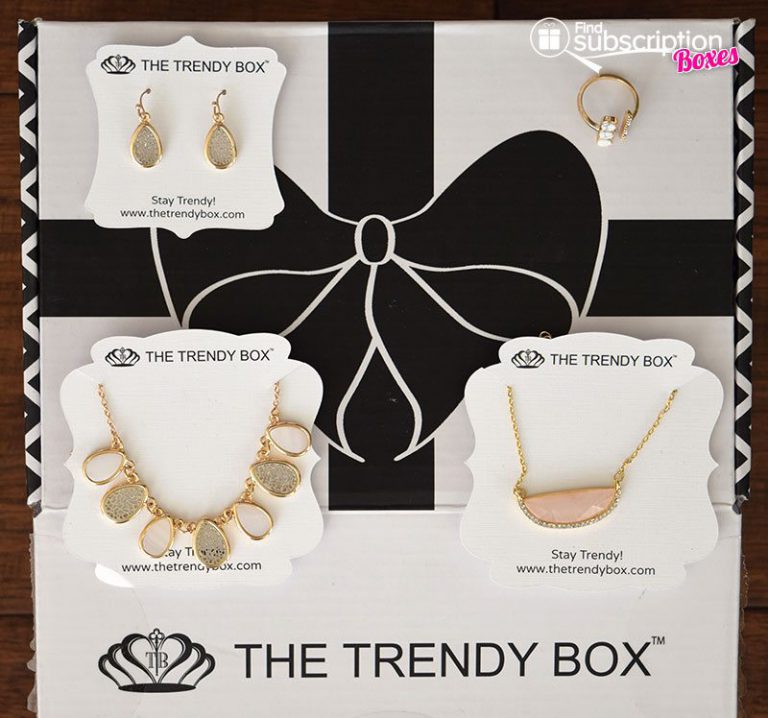 The Trendy Box promised to deliver classy and chic jewelry items in April's box and they really lived up to that promise. The pave ring can be easily adjusted for your ring sized. The three stones contrast nicely with the row of crystals which makes it versatile for jeans or dresses. We love that the pendant necklace makes a statement with the rose-colored stone but doesn't overwhelm other accessories.
The matching earrings and necklace set have peardrop pieces featuring detailed silver metal cut-out designs. The alternating mother of pearl inserts on the necklace add a touch of elegance that can still accessorize your day looks. All of the items in our April 2016 The Trendy Box were unique, stylish and can pair with virtually everything in our closet. We can't wait to see what else they have in store for future monthly jewelry boxes!
What was your favorite April The Trendy Box jewelry item?
The Trendy Box Giveaway
Enter below for your chance to win 2 months of The Trendy Box to update your jewelry box!