We're excited to share our April Winc wine delivery review! Winc is a monthly wine subscription box that sends you new wines to discover every month. Subscribers can be surprised with their monthly wine recommendations, selected based on their personal taste profile, or can log-in and choose the wines they'd like to try for their Winc subscription box. You can choose from red wines, white wines, champagne, sparkling wines and more. With today's Winc review, we're unboxing our April 2017 Winc wine delivery.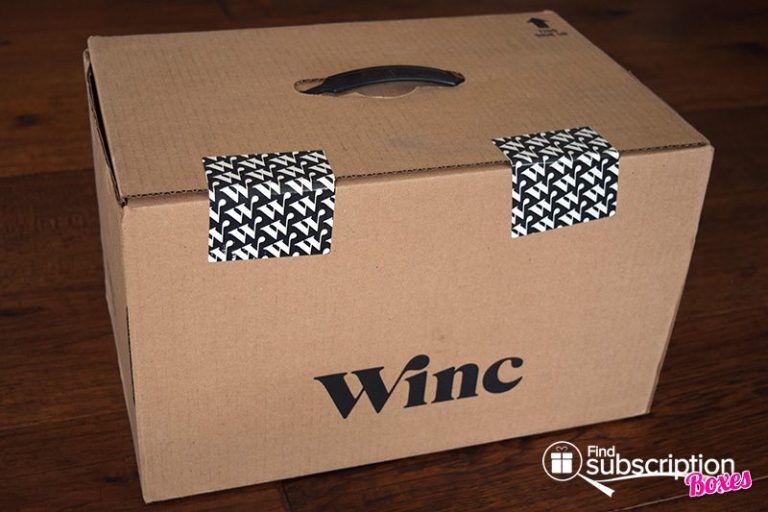 Winc includes a monthly Winc Journal in every box. The April 2017 Winc Journal discusses terroir and as recipes for eco-cocktails inspired by Earth Day. There was also a catalog that listed tasting notes and pairing suggestions for featured wines.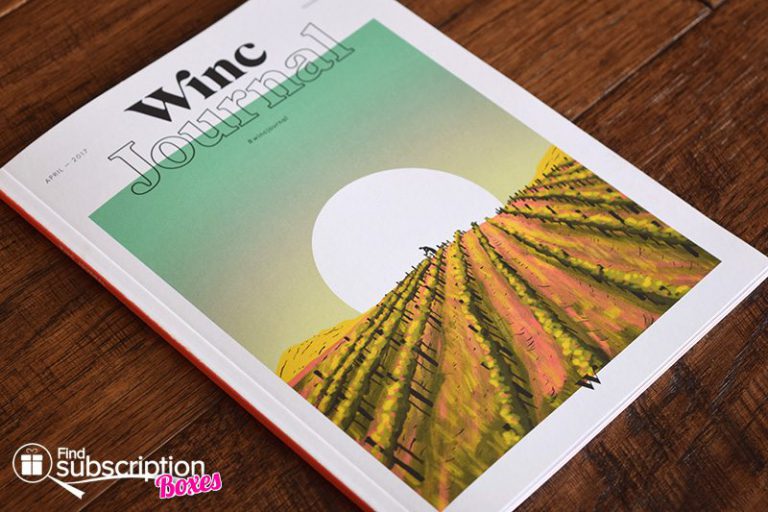 Here's a first look inside our April 2017 Winc wine subscription box. We really appreciate that Winc carefully packages the bottles to ensure they arrive safely to your home.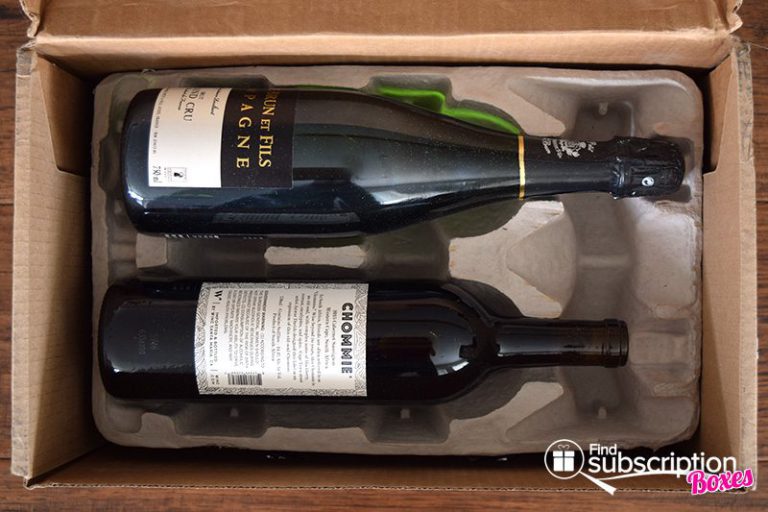 Inside the April 2017 Winc Wine Box
There were 4 wines in our April Winc box.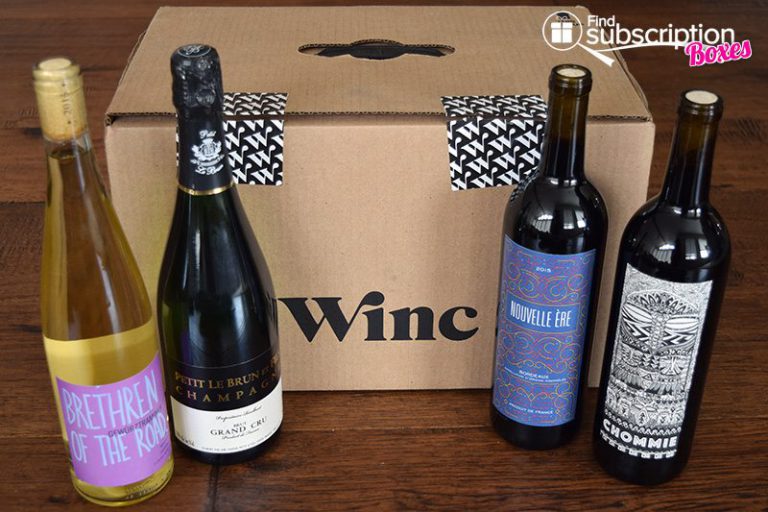 2016 Brethren of the Road® Gewürztraminer, Retail: $13.00
Originally from Italy (not Germany, surprisingly), these grapes were sourced from the cool-climate of Monterey, then fermented in stainless steel to achieve a clean, pure, early-drinking wine. Soft and light on the palate, it's a dry wine with a tinge of sweetness – notes of peach, Meyer lemon and pink grapefruit are balanced with florals and a little spice.
NV Petit Le Brun et Fils Champagne, Retail: $40.00
These chardonnay grapes were grown in the surrounding Grand Cru villages, then aged for 16-18 months in the caves. The result is a delicious bubbly with nice acidity and notes of brioche, lemon citrus and crushed rock. Drink it on special occasions alongside cheese, cured meat or shellfish.
2015 Nouvelle Ère Bordeaux Blend, Retail: $13.00
This wine's intense structure and mouth-coating tannins, featuring aromas of red currant, violet and cedar, will shine today or after cellaring. Whether it's decanted or poured alongside hearty fare like filet mignon or mushroom risotto, this Nouvelle Ère — meaning "new era" in French — will beckon the youthful wine enthusiasts who are shaking up Bordeaux's traditional image.

2015 Chommie® Cabernet Sauvignon, Retail: $13.00
Chommie is slang for 'friend' in the gorgeous lands of South Africa, where this Cab came to be. Made using natural winemaking, Chommie is produced in the Breedekloof Valley of the Western Cape region, where the cool mornings and nights create favorable conditions for ripening. These grapes went through three days of cold maceration (or a "cold soak") before fermentation – where they were treated gently to produce soft tannins. The end result is a full-bodied cabernet with lovely red and black fruit aromas. In other words, a good friend to have by your side.
April 2017 Winc Review Wrap-Up
One of the great things about Winc is that you often discover new vineyards and wines you might otherwise not have tried. That was the case for the 2015 Nouvelle Ère Bordeaux Blend. It was the first time we've had a Bordeaux and after one sip, we understood why Bordeaux is one of the most popular red wine blends. Coming from the Bordeaux wine-region in France, this blend of 75% Merlot and 25% Cabernet Sauvignon is a great wine for people who love full bodied wines with a smooth finish.
One of our reviewers is a big fan of Gewürztraminers and was excited to see the 2016 Brethren of the Road Gewürztraminer as an option for the April wine box. It proved to be a winning choice. This Gewürztraminer is light and dry, with a combination of fruit and floral flavors. It has a sweet aroma but isn't too sweet in flavor. A great wine for Summer!
The other red wine in our April 2017 Winc wine delivery was the Chommie Cab. This is a lighter cab that has fruity flavors with a hint of spice. You can taste the sweet plums and the wine has a pleasant, smooth aftertaste.
The NV Petit Le Brun et Fils Champagne was our first bottle of bubbly from Winc. We love that Winc offers more than just red or white wines for your box. We're actually saving this bottle for a special occasion. Winc is the perfect way to add a variety of wines to your collection.
What wine did you get in your April 2017 wine subscription box?
Winc Promo Code
Save on your 1st Winc wine delivery. Click here to join Winc today and save $20 off your first order.