If you want to add a little bling or sparkle to your outfits, then jewelry subscription boxes are a great option. With monthly jewelry boxes, you can get beautiful and trendy jewelry delivered each month.
Your Bijoux Box is a monthly jewelry subscription box that delivers hand-curated pieces of jewelry that are on-trend and versatile every month.
The August 2013 Your Bijoux Box arrived in a slender black cardboard box.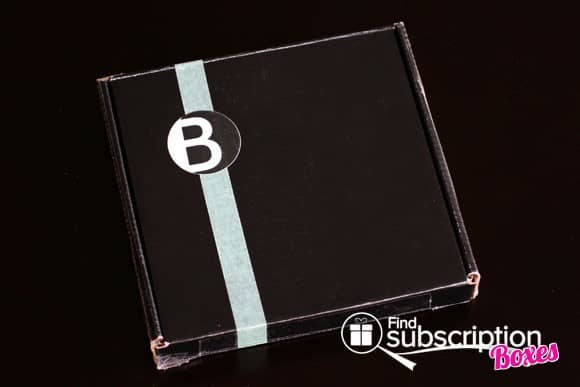 Upon opening the box, the contents were elegantly wrapped in teal tissue paper and a tiny black bow.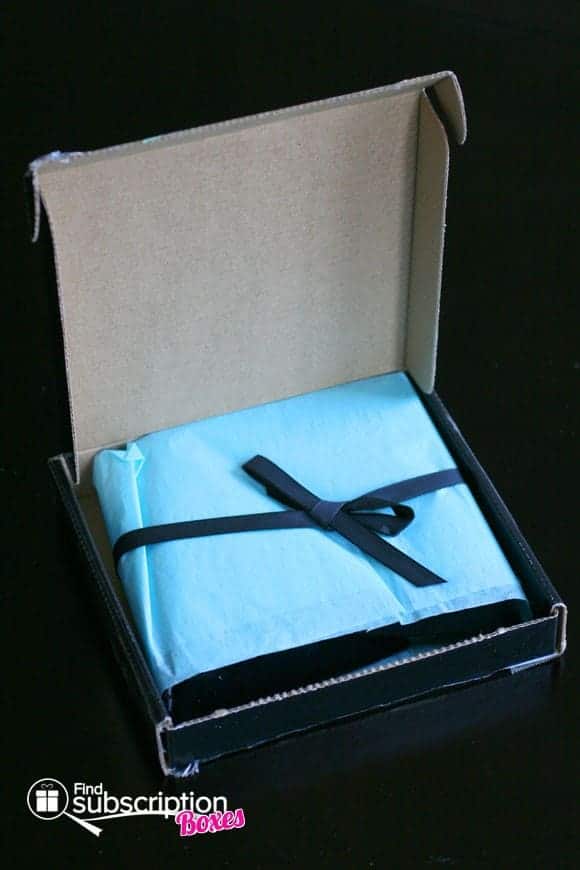 Inside were three black velvet bags. Seeing each item individually packaged in the black bags really made this box feel upscale and luxurious.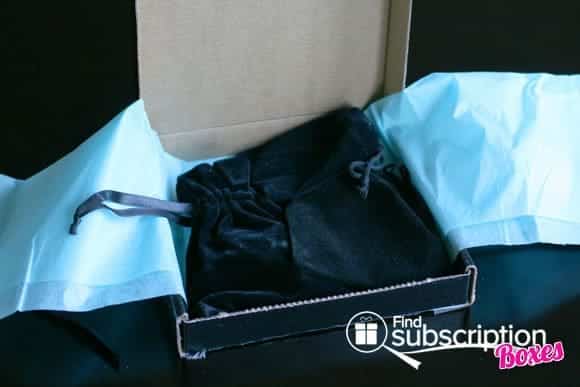 Inside the August 2013 Your Bijoux Box Monthly Subscription Box
The August 2013 Your Bijoux Box had 3 jewelry items inside.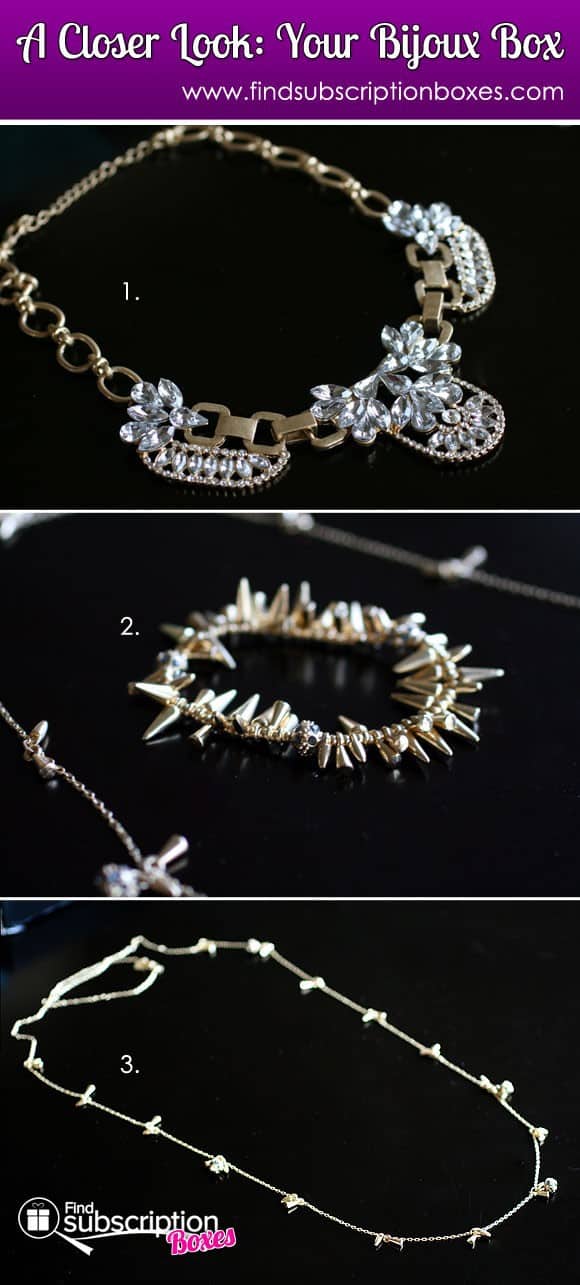 1. Great Gatsby Necklace
This necklace is a vintage throwback and perfect for making a statement during a night out or to dress up a dressy top.
2. Pretty in Punk Bracelet
This gold colored bracelet has an elastic band to easily slip on your wrist. It has golden spikes with three beads with blue gems spaced out along the bracelet so it's not all spikes. When you put on the bracelet, the spikes will fall to the left or the right of the band, adding a great edge to the item as you wear it.
3. Pretty in Punk Necklace
The perfect match to the bracelet, the Pretty in Punk Necklace has a more subtle look – just enough to tie into the bracelet or to wear alone. It has a great length that can be worn as a single strand or looped twice for a doubled strand look.
Your Bijoux Box Monthly Subscription Box Wrap-Up
I loved that the August 2013 Your Bijoux Box had a couple of different jewelry styles that can be worn both together or separately for either a casual or dressier look.