The Divine You Crafts Conscious Crafting Kit is a monthly subscription box that helps you create beautiful and meaningful crafts. Each Divine You Crafts Conscious Crafting Kit focuses on the journey of creating and insights learned through the process to the final craft product. Each craft box contains a project based around a theme and a stone of the month. With today's Divine You Crafts box review, we're unboxing the August 2016 Divine You Crafts Conscious Crafting Kit.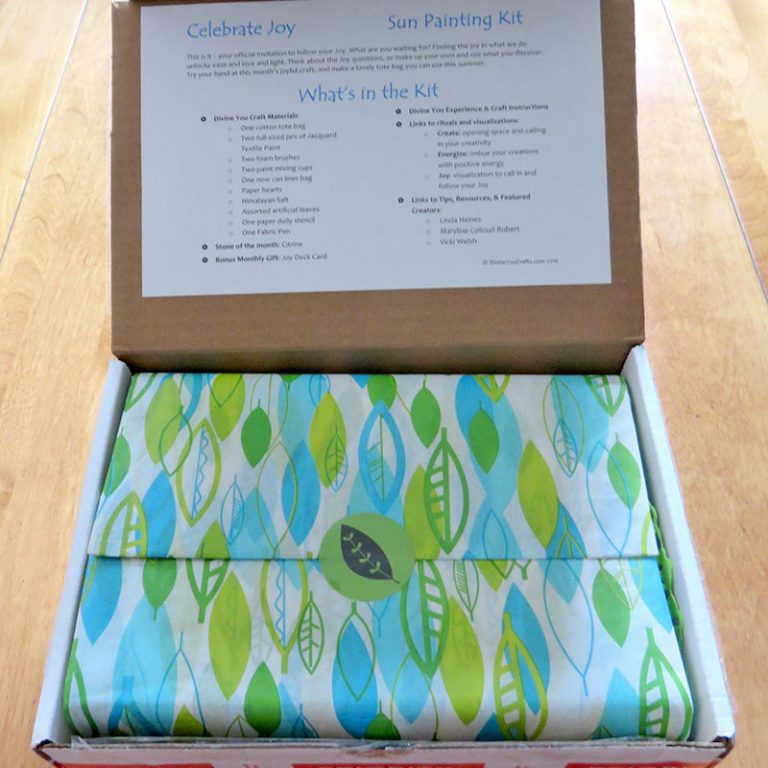 Our August 2016 Divine You Crafts Conscious Crafting Kit box theme was JOY and our stone of the month was CITRINE. The monthly craft box contains everything needed for the project. You may need to add something like water, scissors or a safe creative surface for the projects. A list of the featured makers who created the project was provided in the box.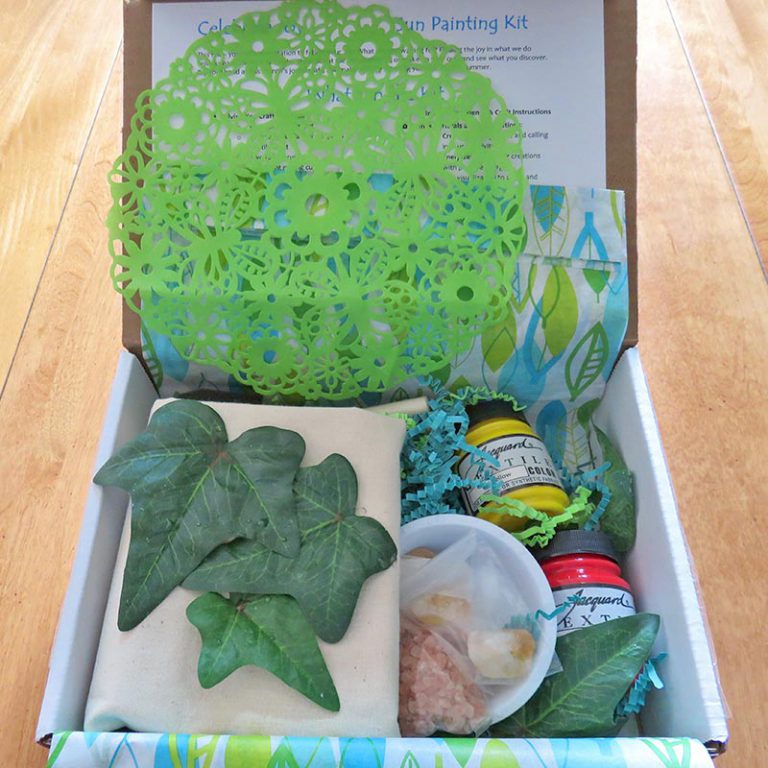 The instructions included encouraging ways to enjoy the beauty you are about to create. To focus on the theme, a place on the website to listen to music to help you visualize and set the mood, questions to help you engage your theme. Read through the instructions and organize the contents before you begin. The instructions included pictures for the steps and clear directions. Divine You Crafts encourages you to be creative and add your own elements if desired. After finishing your project, you can listen to another visualization on the website. In addition, you are also encouraged to journal about your project and share pictures of your project on their community (there is an email address provided for that).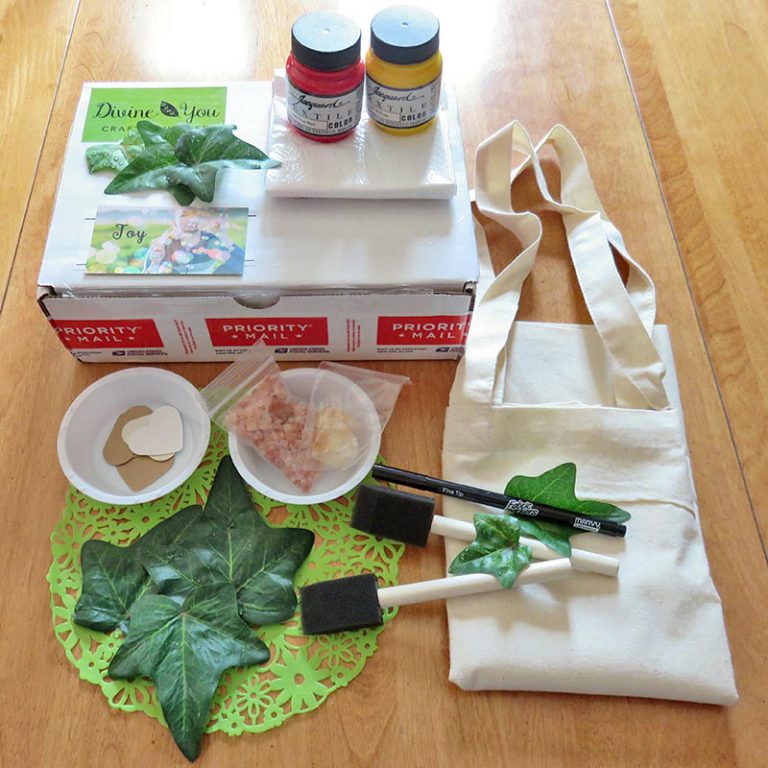 Our August 2016 Divine You Crafts project was a SUN PAINTING KIT. You'll need a sunny day and a few hours for this project from beginning to end. There were some wonderful quotes and thoughts about JOY on our instruction sheet. We learned about CITRINE, its properties, and how it is used with positive energy to combat negative energy.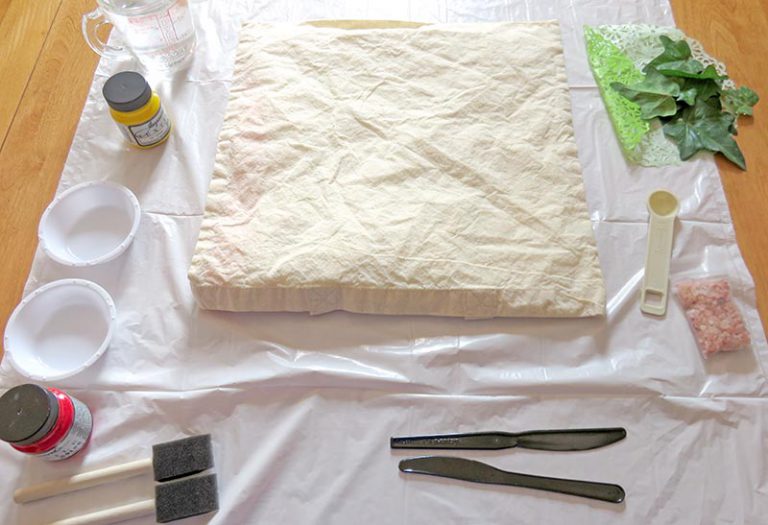 After washing the tote, I kept it wet to continue, and I lined it as instructed. I placed it and all supplies on a safe workspace before I began. I prepped the fabric paints as instructed, organized my elements, and set to work on painting my bag with no particular pattern. Then I adhered the elements I wanted, tossed on the Himalayan salt, and placed my tote in the sun to dry for the process of sun painting.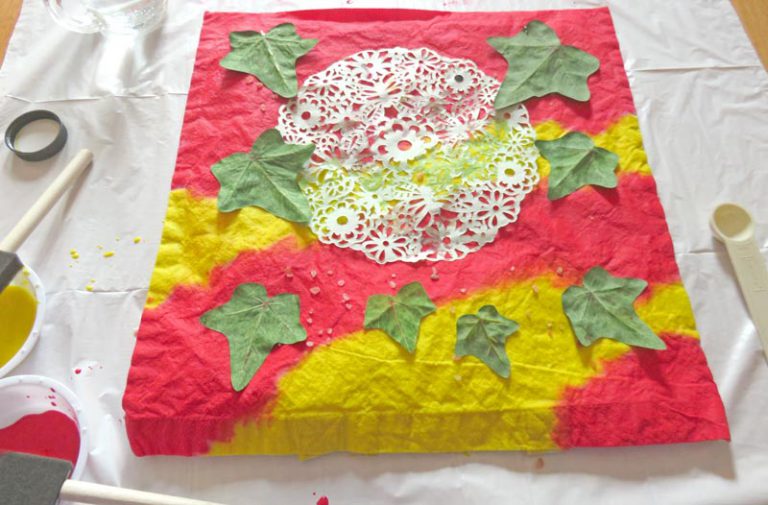 It works because the uncovered areas dry quickly while pulling pigment from the wet, covered areas. The result is a tone-on-tone shading which will vary with the time of day and how long it sits in the sun. After it has completely dried, remove the elements, then set the pattern and color by using an iron or your dryer using the instructions provided. You will have paint left over to create more projects on your own. Let your creativity be led by your imagination.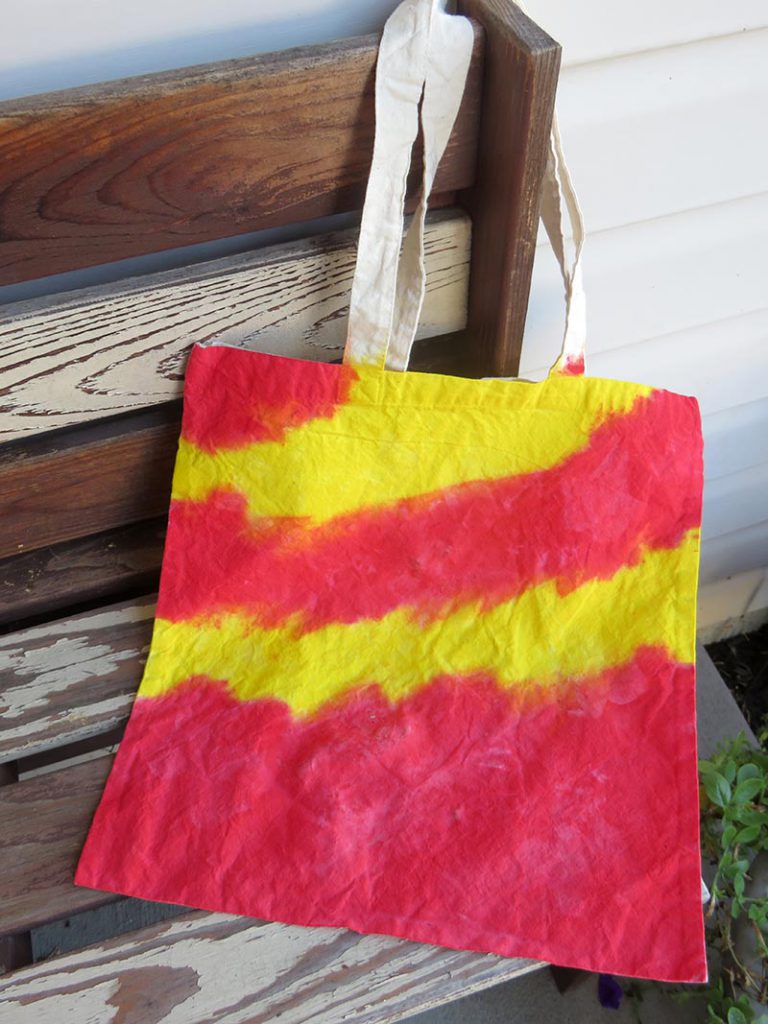 Each Divine You Crafts Conscious Crafting Kit is different but will always contain supplies, tools, instructions, word of the month and a collectible card with your word. There is also a stone or crystal and links to videos or visualizations on the website to enhance the experience. The subscription plan is monthly, always free shipping (US customers), and you can give a subscription as a gift.
Divine You Crafts Free Gift Offer
Click here to join Divine You Crafts and get a free Om pendant necklace with your first craft box.