The Trendy Box delivers monthly jewelry subscription boxes featuring 2-4 trendy jewelry and fashion accessories. With today's The Trendy Box review, we're unboxing the August 2016 The Trendy Box. The August The Trendy Box theme was Urban Decor and featured edgy jewelry items you can wear day or night.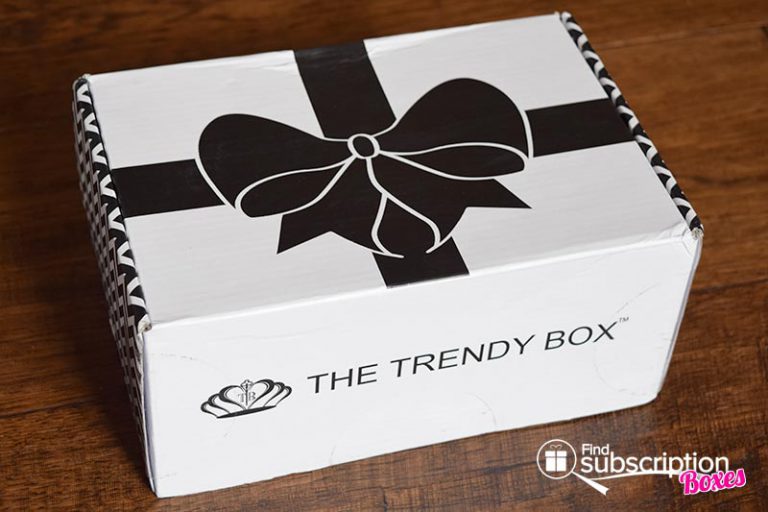 Each The Trendy Box monthly jewelry box includes a card the describes the jewelry and accessories in that month's box. It also lists the MSRP for each jewelry item.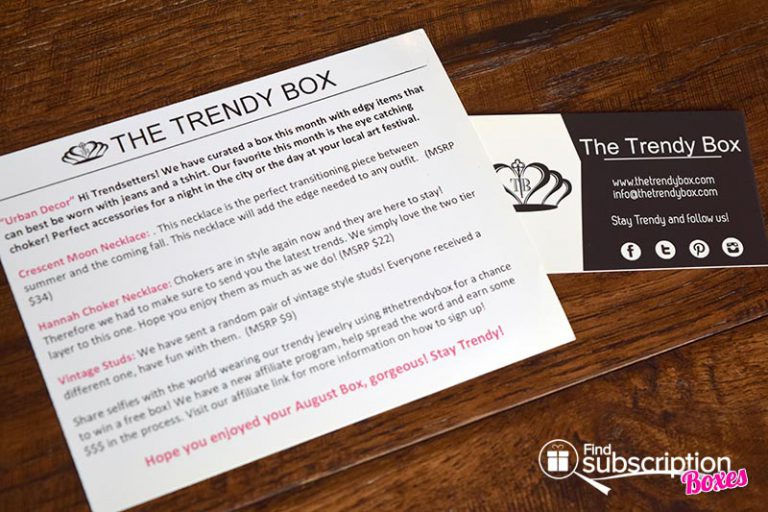 Here's a first look inside our The Trendy Box August jewelry subscription box.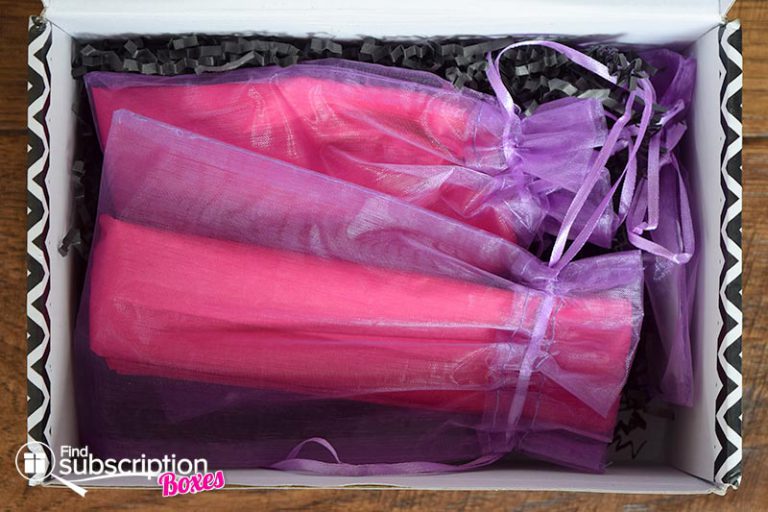 Inside the August 2016 The Trendy Box
There were 3 jewelry items in our August The Trendy Box.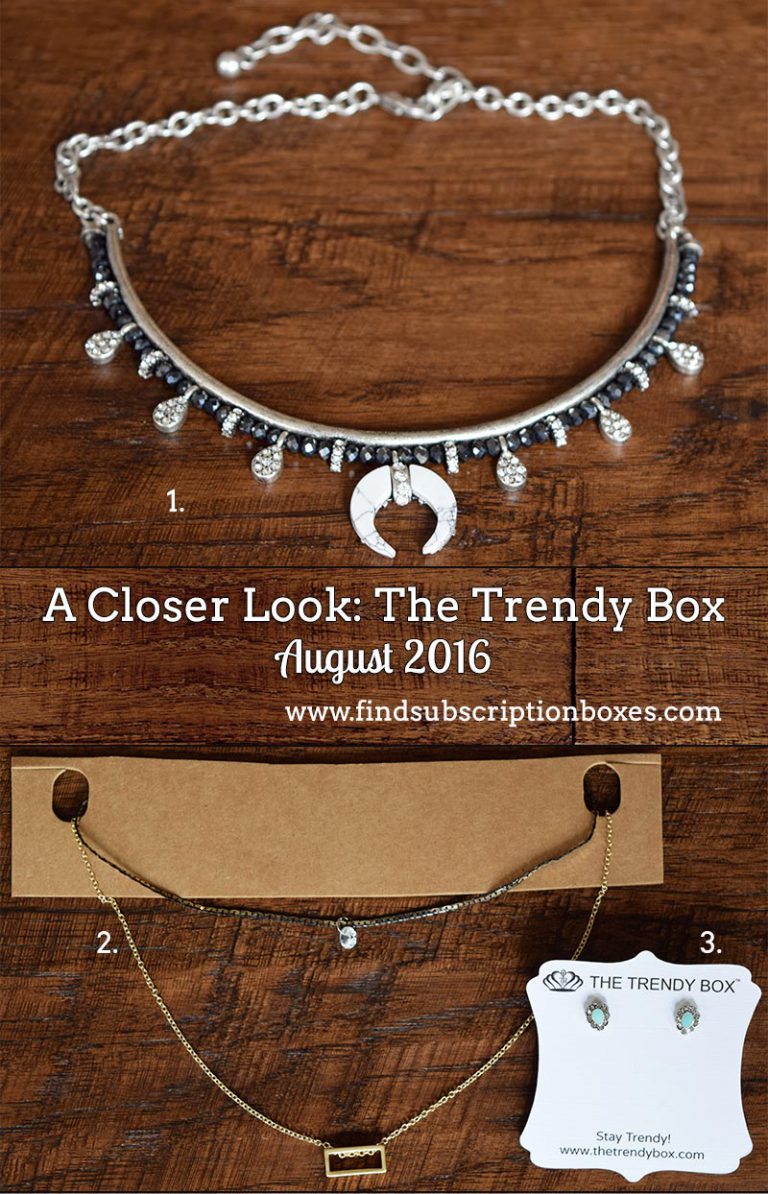 Crescent Moon Necklace, $34 MSRP
Perfect for transitioning between summer and full, this necklace will add style edge to your outfit.
Hannah Choker Necklace, $22 MSRP
Chokers are back in style. The Trendy Box included this two-tier layered choker so you can wear one of the latest trends.
Vintage Studs, $9 MSRP
Subscribers received a random pair of vintage style studs that can be worn with any look.
August 2016 The Trendy Box Review Wrap-Up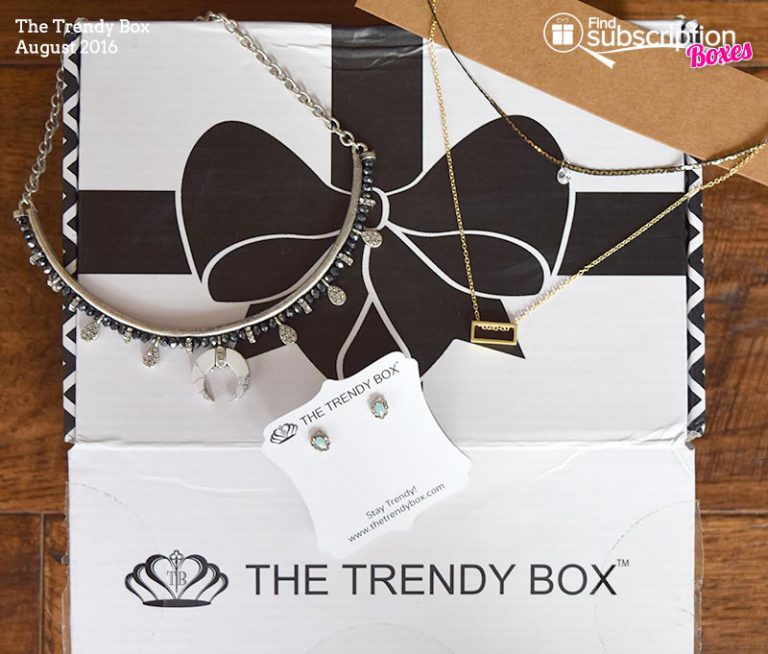 August's The Trendy Box delivered new jewelry pieces that definitely added some edge to our outfits. The crescent moon necklace adds some metal and sparkle for day or evening looks. Crystal teardrops and black stones surround the metal band shaped in a half-circle. The white stone crescent moon helps make this a bold statement piece.
It's been awhile since we've worn choker necklaces. While simple in design, this month's choker necklace can still accent an evening outfit. The bottom tier is a gold chain with a golden rectangle. The top tier has a black and gold band accented with round cut crystal.
The last item in our August jewelry subscription box are the vintage studs. The teardrop shaped studs we received have a turquoise center surrounded by crystals. The shape and color make them a perfect pair of earrings to add a touch of color to the crescent moon necklace. All of this month's jewelry pieces can be worn with jeans and a t-shirt or dressed up for a fancier look. The total MSRP value of the August 2016 The Trendy Box was $65!
What was your favorite August The Trendy Box jewelry item?