Formerly known as Ellebox, Blume is a monthly period subscription box that makes your time of the month a little more enjoyable, delivering the period necessities to make sure you're all covered.
A base box costs $10.99 per month, and contains pads, tampons, or a mix of both depending on your preferences. You will receive a total of 16 sanitary items. You can then add on extra packs of tampons or pads, starting at $3 for an 8 pack. There are also beauty and skincare add-ons you can order with your box, for an additional cost.
Today I will be reviewing the Blume box I received in September. I received the pads base box, plus the Try Something New bundle. It arrived in a sturdy pale pink box, with the Blume logo on top. There is no indication on the outside of the box that it contains period products.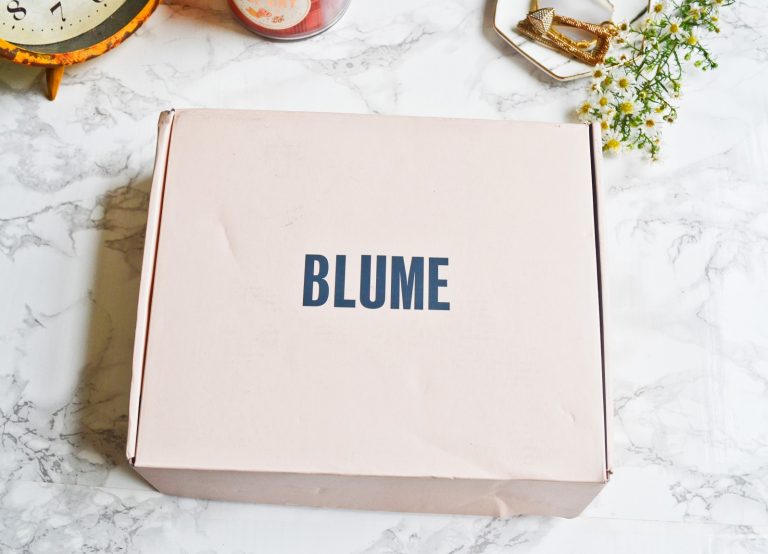 There wasn't any packing material in my box, but all of my items arrived in perfect condition.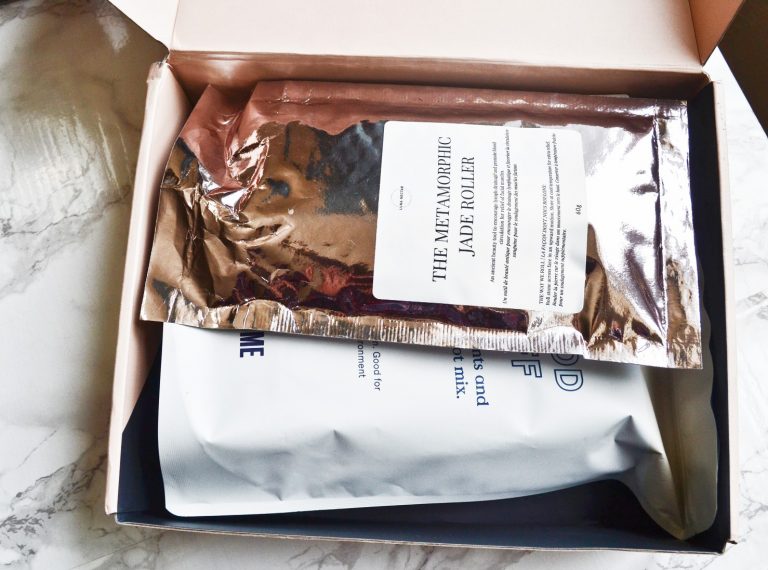 I received a package of pads, as well as two surprise items from the Try Something New bundle. Everything had attractive, minimalist packaging.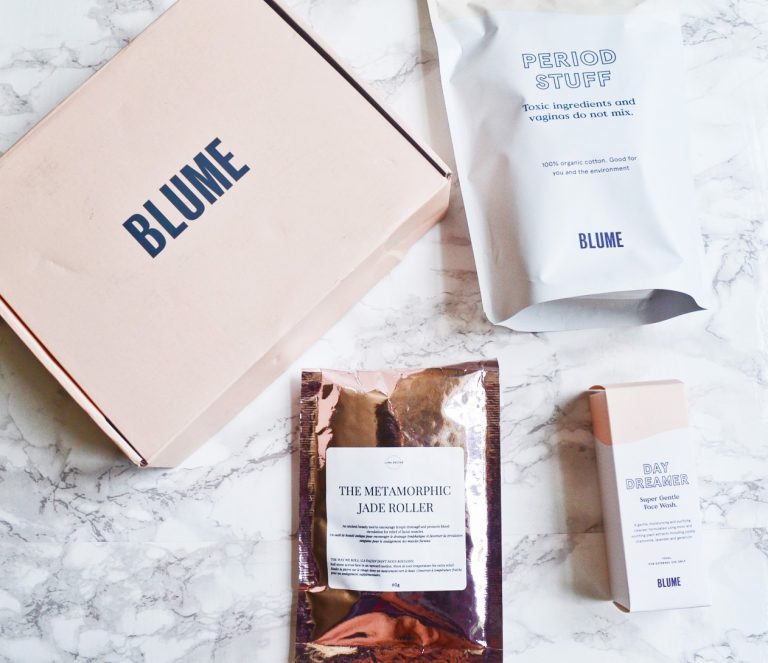 My pad bundle contained 16 pads made from 100% organic cotton, and produced through cruelty-free and vegan means. For years, I have just bought whichever brand of pads is cheapest at the store, but lately I've been more concerned about the quality of what I put down there. I've read several shocking studies detailing nasty chemicals found in top brands of pads – for example, trace amounts of chloroform is found in Always pads! Now, that might not necessarily cause any health problems, but it still makes me uncomfortable.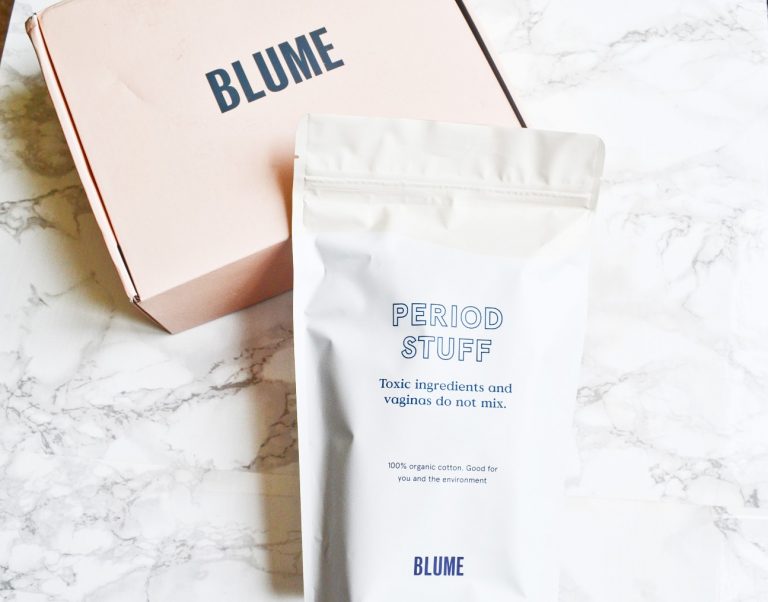 Due to my irregular periods (sometimes I'll have one period every three months, other times I'll bleed for a month straight), I haven't gotten a chance to test these out. However I used an eyedropper filled with water on one, and it seems to be pretty absorbent. I noticed that the material is a little scratchy, but that might be because all filler ingredients are cut out.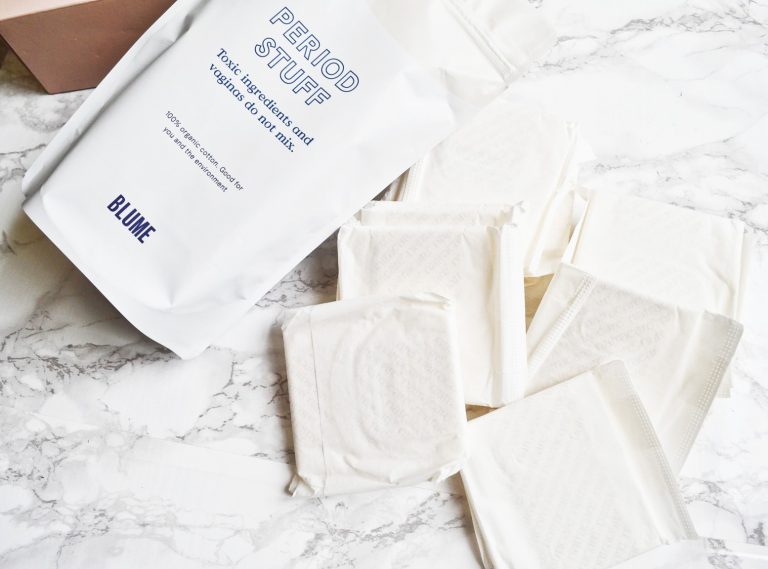 All right, let's see what else was in my box! The Try Something New bundle lets you get two surprise items in each box. The first item I received was this Metamorphic Jade Roller. Now, I already own a jade roller so I will probably end up giving this away. I know I would be thrilled to receive this if I didn't already have one! These are great for depuffing your face when you wake up in the morning and promoting blood circulation. I like to stick my rollers in the freezer, and then use the smaller sphere on my undereye area.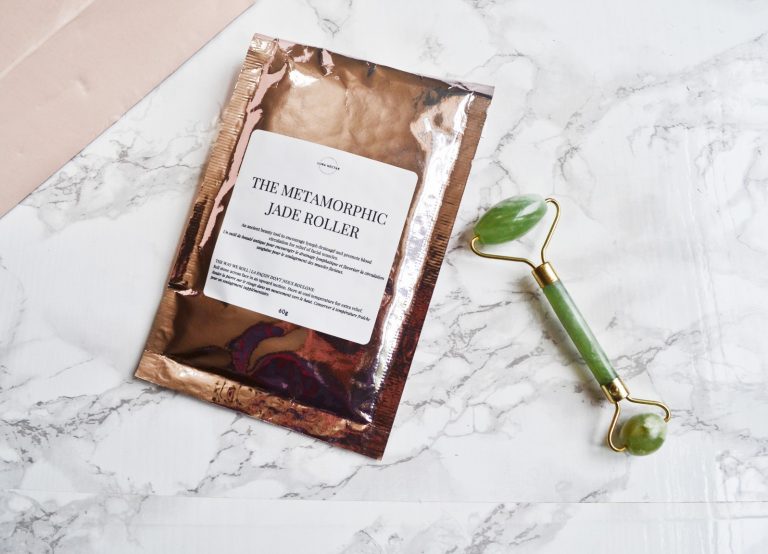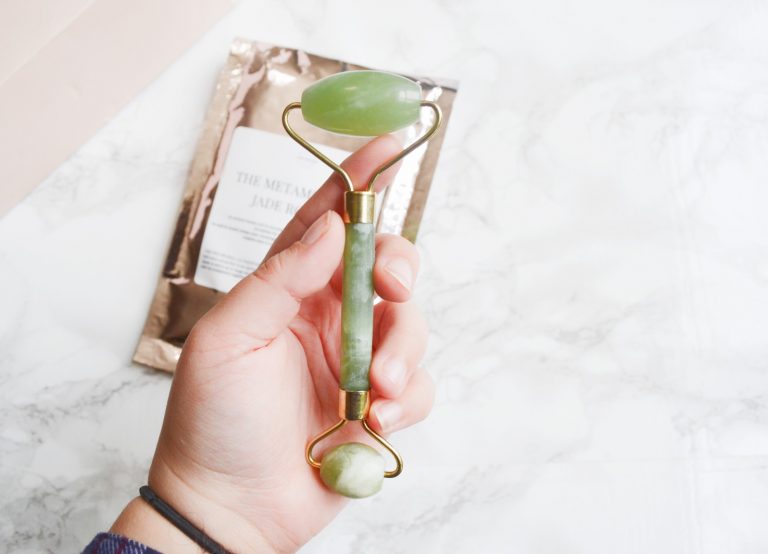 I also received a Day Dreamer Super Gentle Face Wash. This is a moisturizing, oil-based cleanser that is formulated with soothing plant extracts such as jojoba, chamomile, lavender, and geranium. It smells of lavender to me, so it's nice and calming. It does a great job of removing my makeup, but it leaves a little bit of a greasy residue behind. I believe this is due to the coconut oil. It doesn't bother me though, because usually I follow up washing my face with moisturizer. When I use this, I can skip the moisturizer altogether.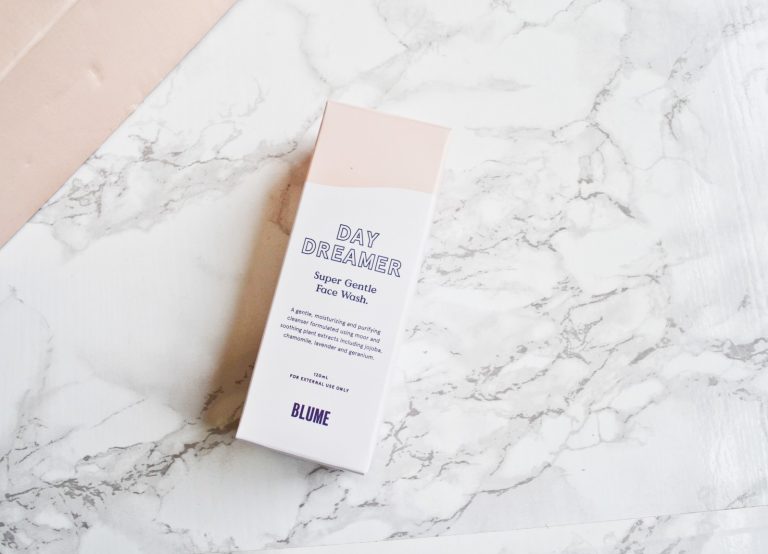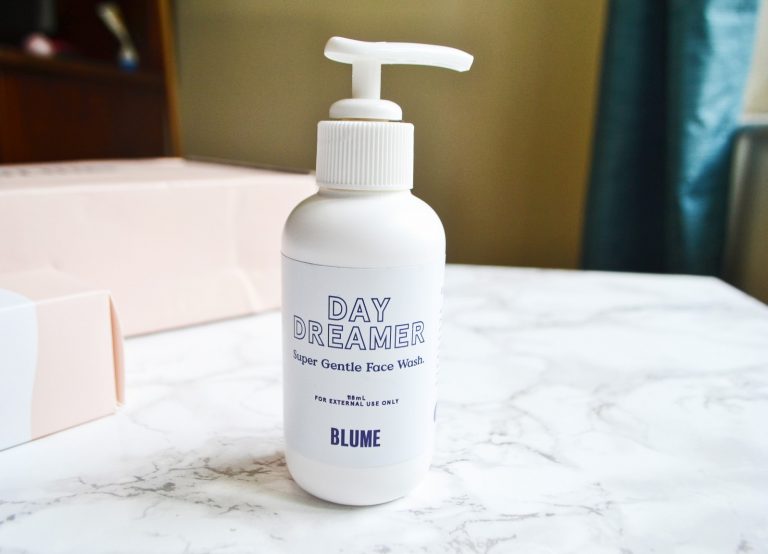 I quite liked this Blume Box, and everything inside made me feel pampered! It is definitely cheaper to buy pads at the store, but these ones are free of nasty chemicals. I believe that Blume pads are worth the extra cost, because it gives me peace of mind.