Bokksu is a monthly food subscription that sends out delicious snacks sourced directly from Japan. Bokksu currently offers two subscription options. The Classic Box contains 20-25 snacks and a tea pairing, as well as a tasting guide and free shipping. Prices for this box range from $33 – $39, depending on how many months you prepay. The Tasting Box contains 8 – 10 snacks, and it also has the tea pairing, tasting guide, and free shipping. Prices for this box range from $16 to $19.
August's Classic Bokksu arrived in a sturdy red cardboard box.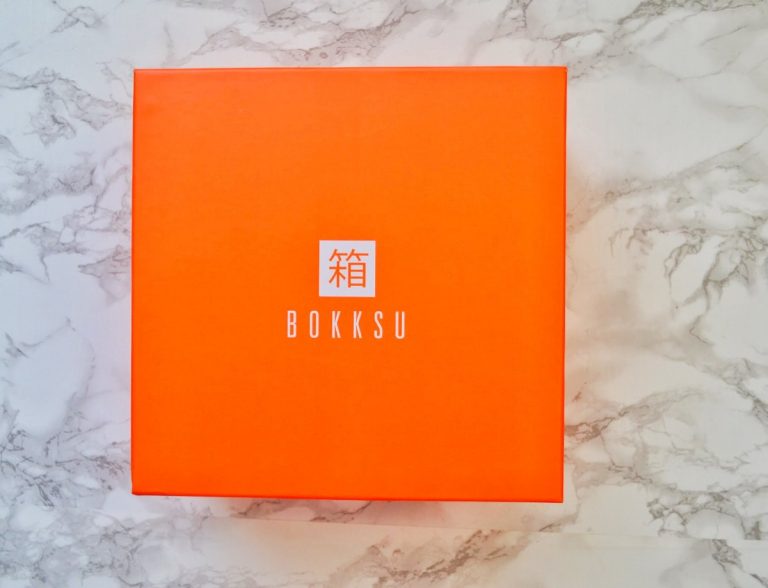 August's theme is "Summer Festival", and includes snacks enjoyed at Natsu Matsuri (Japan's summer festival).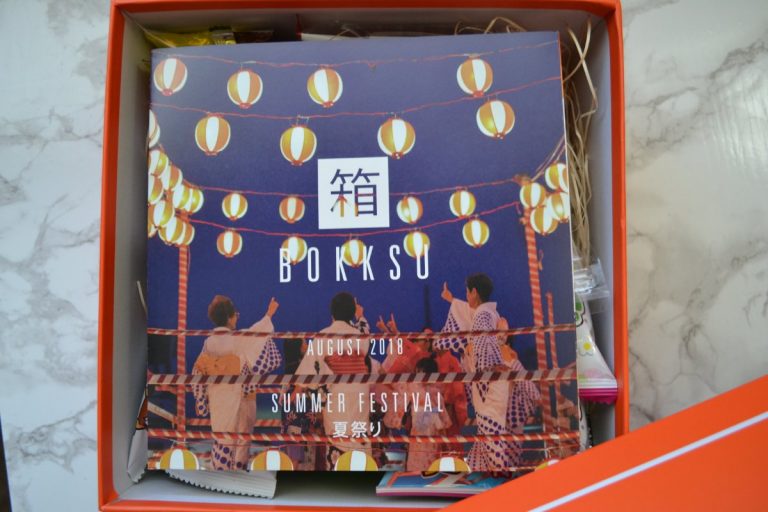 My box included a tasting guide, with information about each product: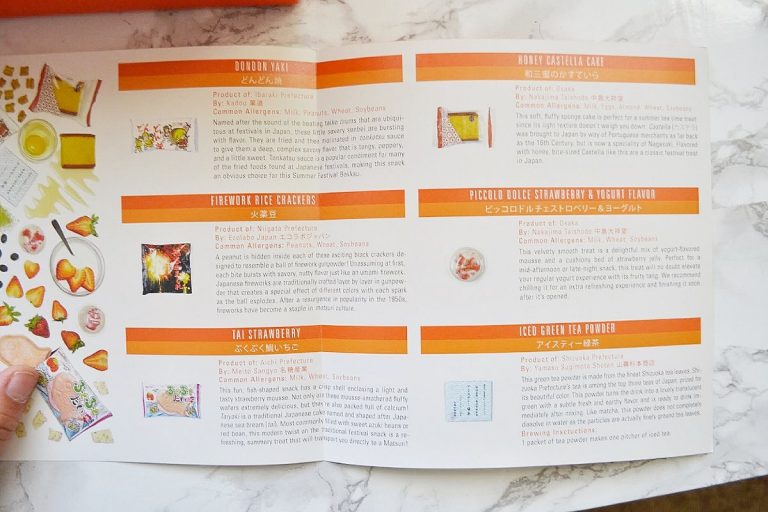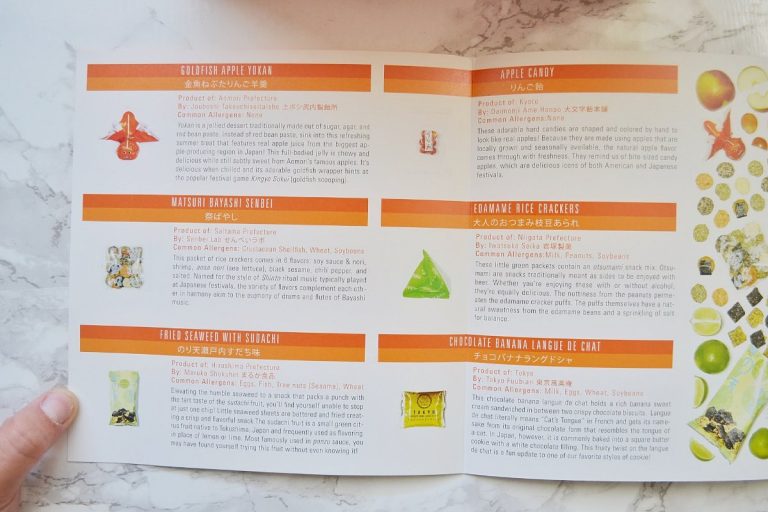 The box was stuffed to the brim with snacks!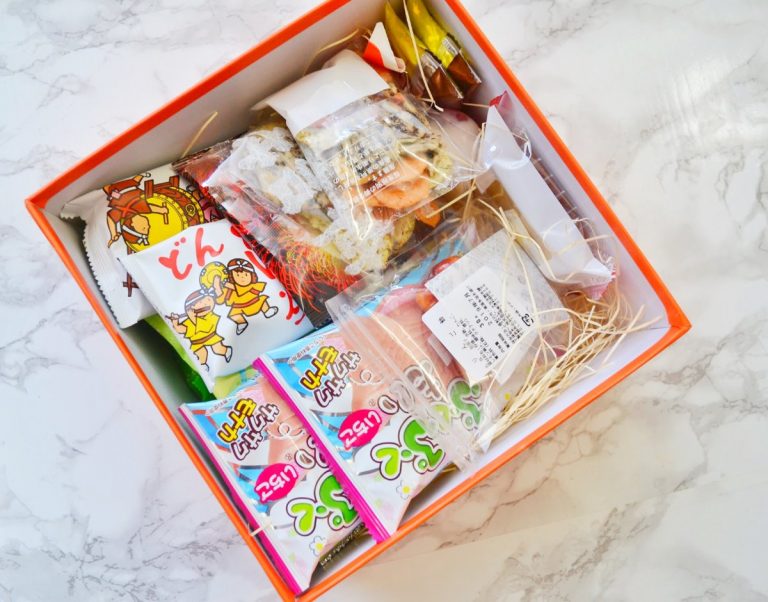 All together, the August Classic Box has 17 snacks and 2 tea packets.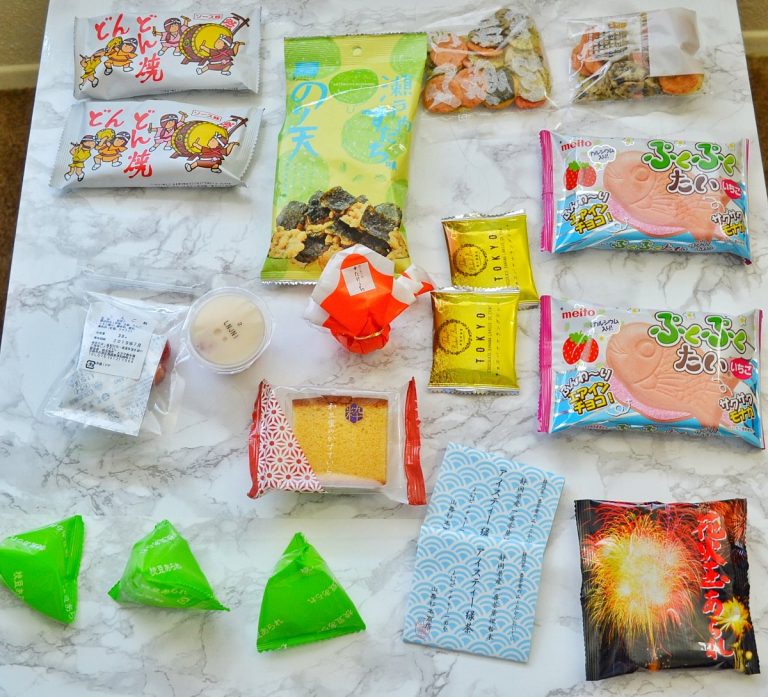 Firework Rice Crackers
These black cracker balls are meant to resemble a ball of firework gunpowder! Each one hides a peanut inside, and bursts with a savory, umami flavor. Peanuts make my throat swell if I eat too many, but I tried one of these. I love how they actually burst open in your mouth; it's quite a fun snack.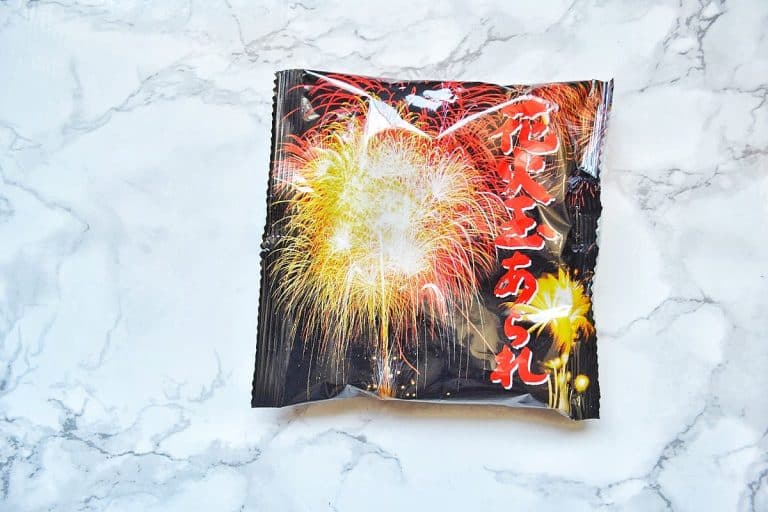 These don't look edible, but they are really tasty!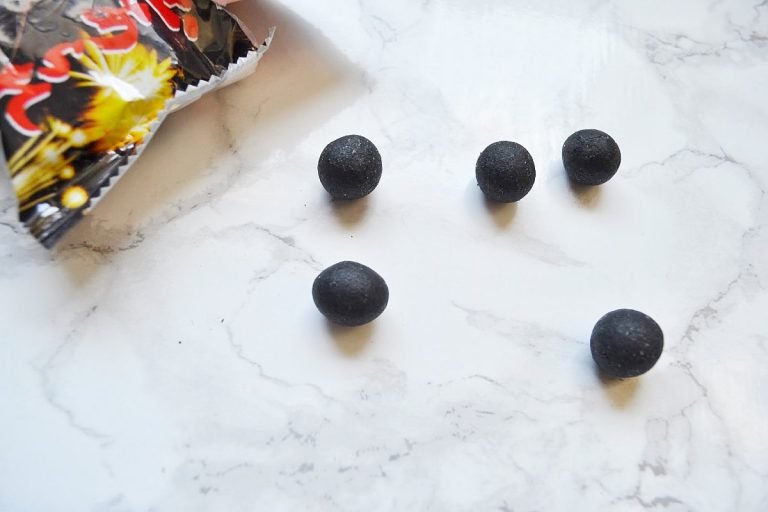 Goldfish Apple Yokan
This is the cutest snack I've ever seen in a Bokksu box! Yokan is a jellied dessert that is traditionally made from sugar, agar, and red bean paste. This treat features real apple juice, rather than the red bean paste. It tasted like a very ripe, sweet apple. I didn't really like this, because I prefer apple flavor to be more tart – like a Granny Smith. However, this is such a unique snack so I'm still glad I had the chance to try it out. It's much more interesting than the goldfish snack Americans are accustomed to.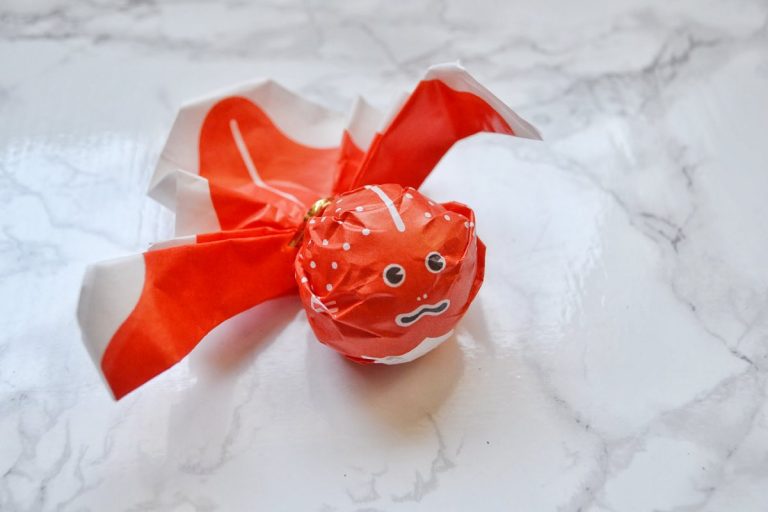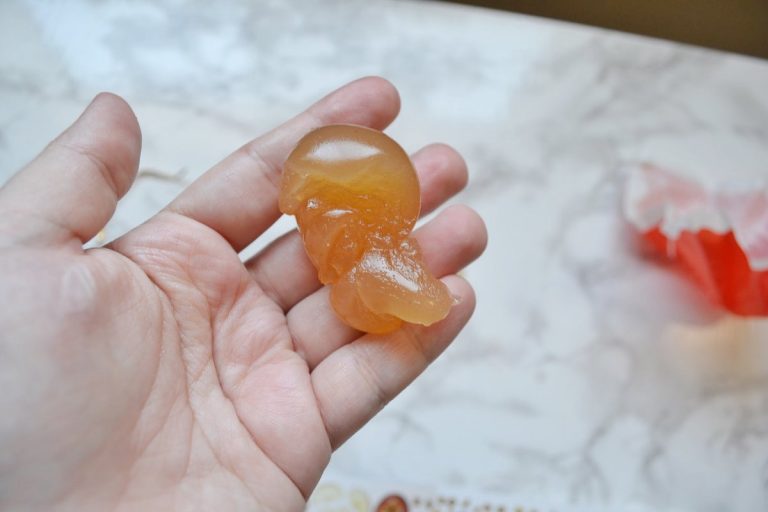 Honey Castella Cake
Castella (カステラ) is a specialty of Nagasaki, and originally brought to Japan from Portuguese merchants. This bite sized sponge cake is light and fluffy, and lightly sweetened with honey. I was impressed by how fresh it was, because cakes like this tend to go a little stale. This would be delicious with tea!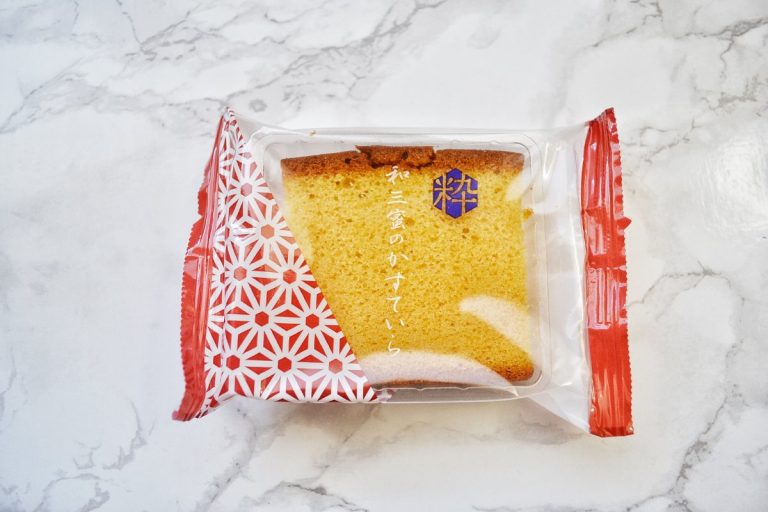 Piccolo Dolce Strawberry & Yogurt Flavor
This Piccolo Dolce is a mix of yogurt flavored mousse and strawberry jelly. It is delicate and exquisite, and I really wish it had come in a smaller portion. I asked my fiance to bring me yogurt from the kitchen for breakfast, and he brought this up to me! It was finished in one tiny (albeit delicious) bite.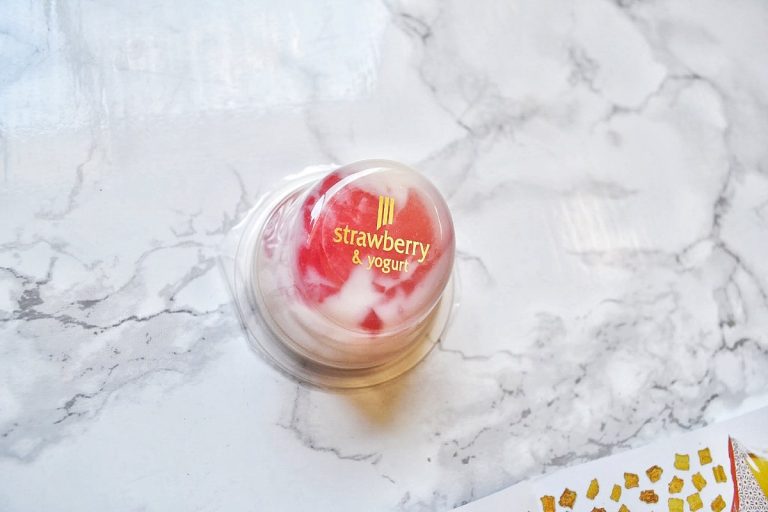 Edamame Rice Crackers (x3)
These green packets are filled with an otsumami snack mix,which is traditionally meant to be enjoyed with beer. The mix contains edameme crack puffs and peanuts. I only tried the edamame puffs, because I didn't want to push my allergy. They were crispy and fluffy, a little sweet and a little salty. It reminded me of a snack I'd get on a plane, but gourmet!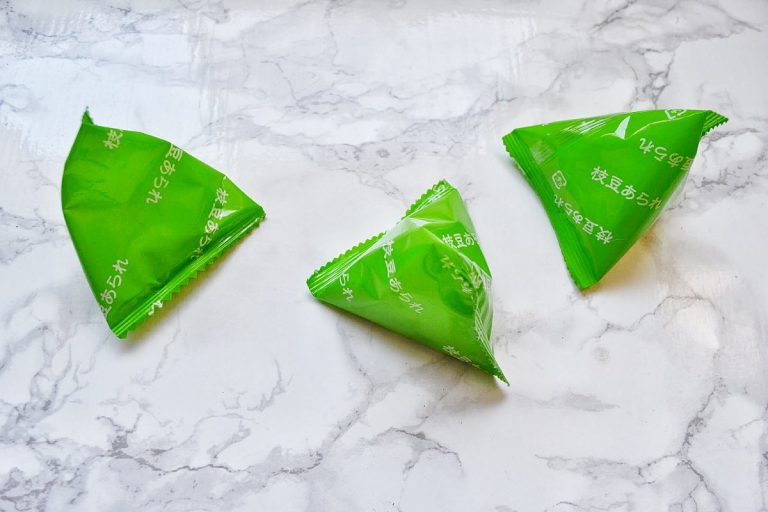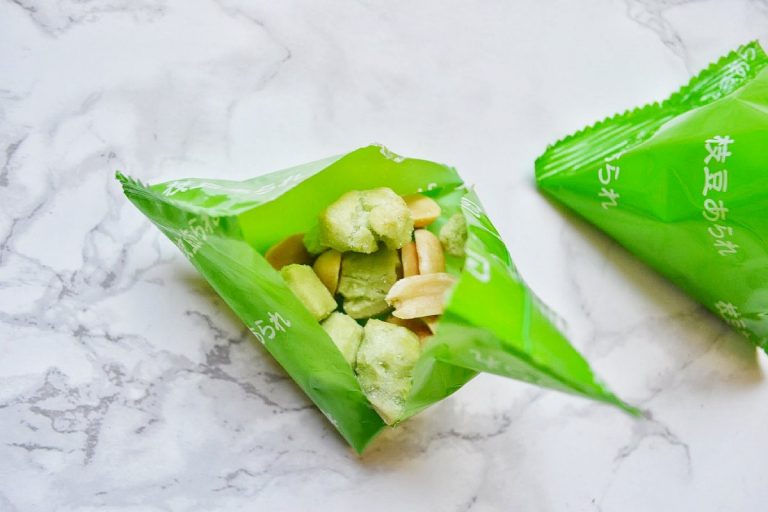 Handmade Apple Candy
In my opinion, this was the tastiest snack in the box! These hard candies are shaped to look like real apples, and they are made by using Japanese locally grown and fresh apples. They are quite tart, and gave me that sour apple flavor I was missing in the Yokan snack.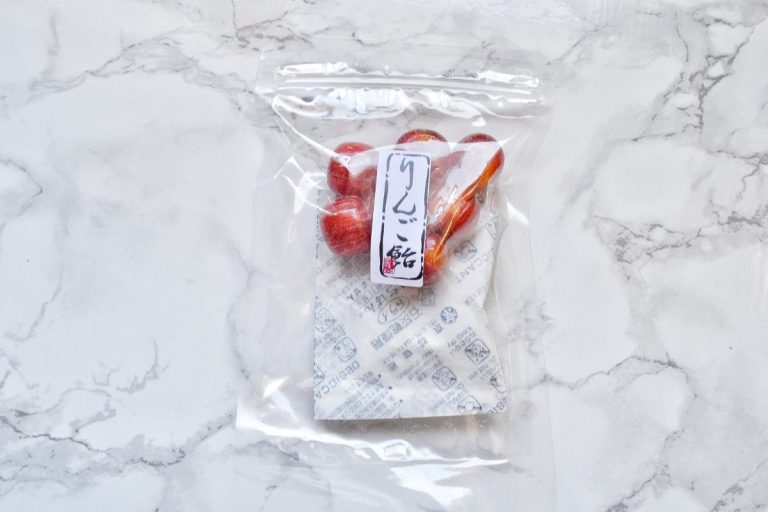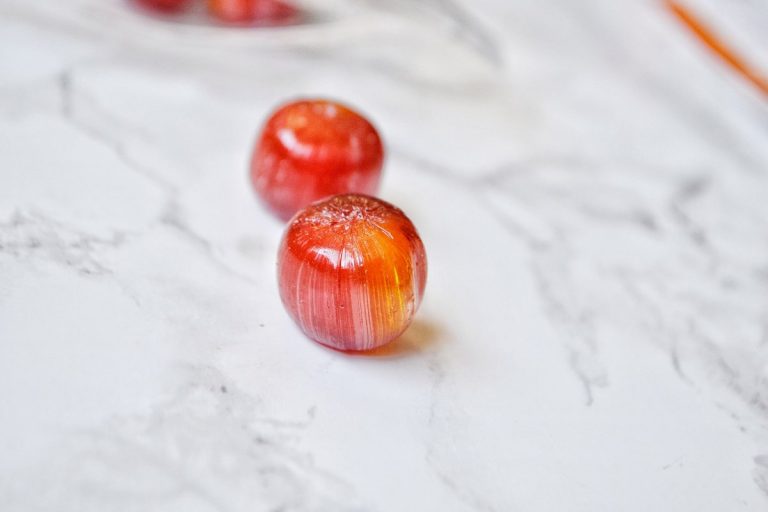 Chocolate Banana Langue de Chat (x2)
This langue de chat is made from two crispy chocolate biscuits, and a thin layer of banana sweet cream. I normally love the cookies Bokksu sends out, but I strongly disliked these. I hate banana flavoring, and these tasted just like banana Runts. If you like bananas, you would probably like these.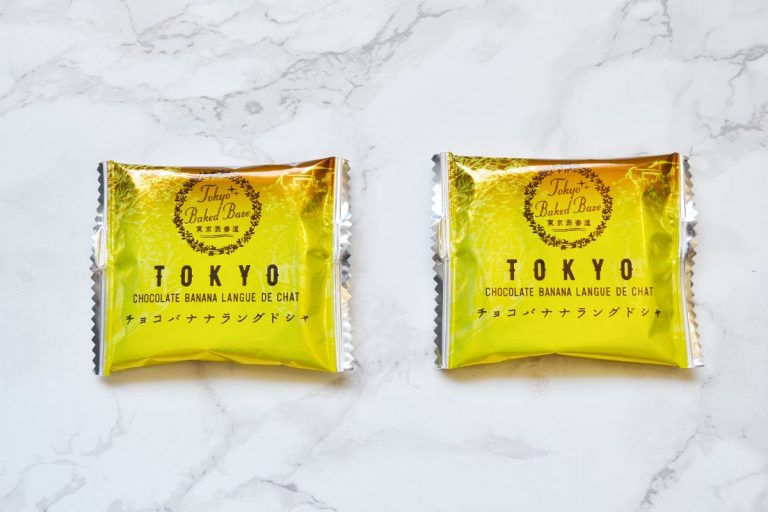 Unfortunately, my Langues de Chat in every box arrive smashed.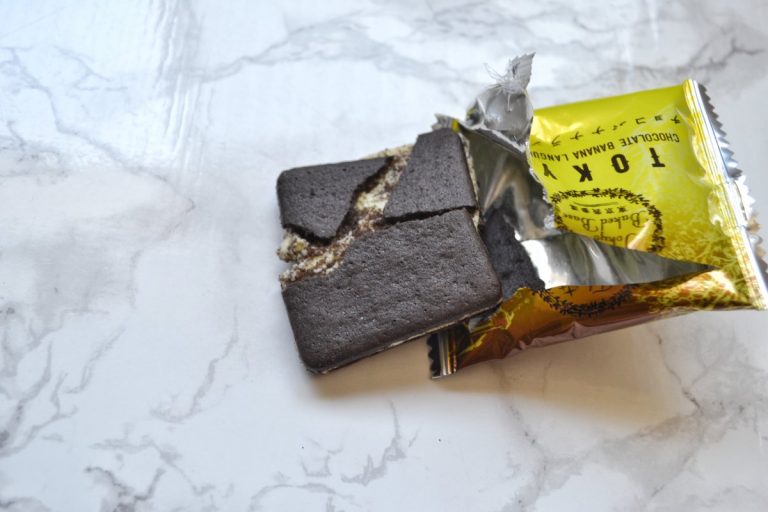 Tai Strawberry (x2)
Another fish themed snack! This fun snack has a strawberry flavored wafer shell and a strawberry mousse filling. It is light and airy, and melts in your mouth! I have quite a sweet tooth, so I actually ate both of these in an afternoon.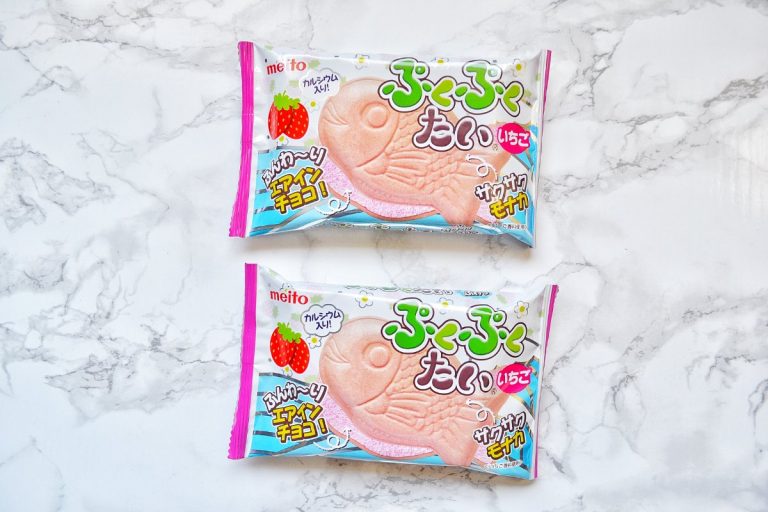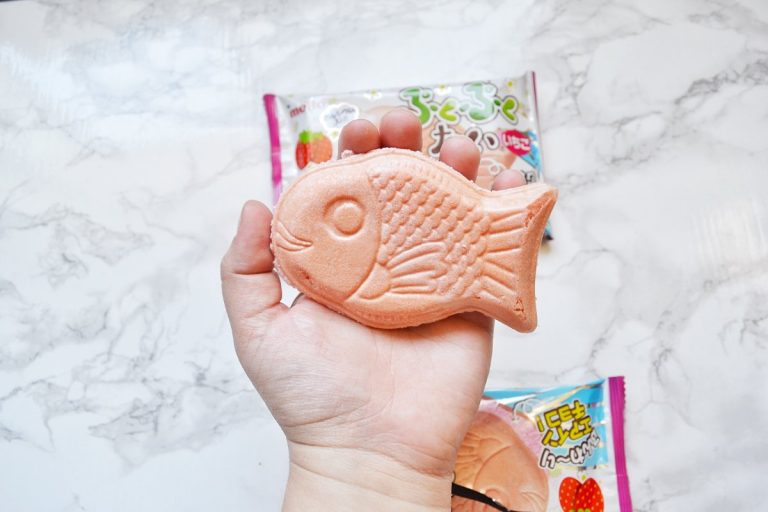 Matsuri Bayashi Senbei (x2)
This packet of rice crackers has six flavors: shrimp, aosa nori, soy sauce & nori, chili pepper, black sesame, and salted. These were a little too salty for me, especially the soy sauce flavored one. However, my fiance loves salty snacks and wolfed these down. I like that the crackers have different colors and textures!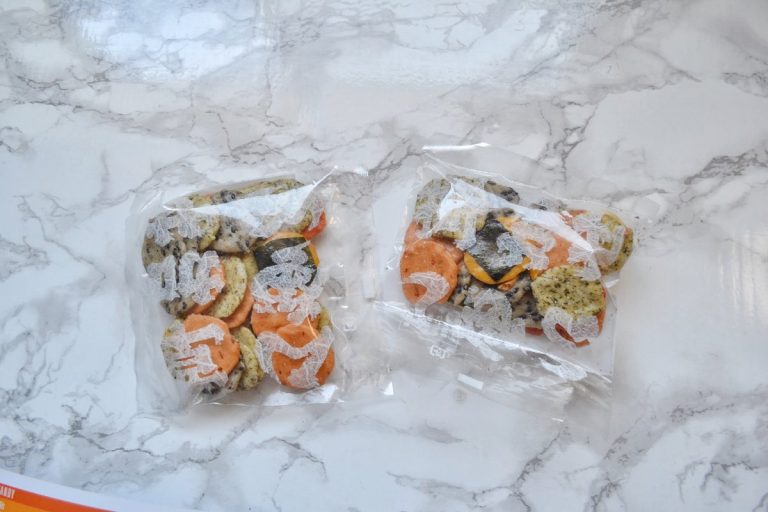 Dondon Yaki (x2)
These little savory are fried and marinated in tonkatsu sauce,and have a tangy, peppery, and slightly sweet flavor. I actually just finished a pack, and I'm surprised at how addictive they are. I keep reaching towards the empty bag!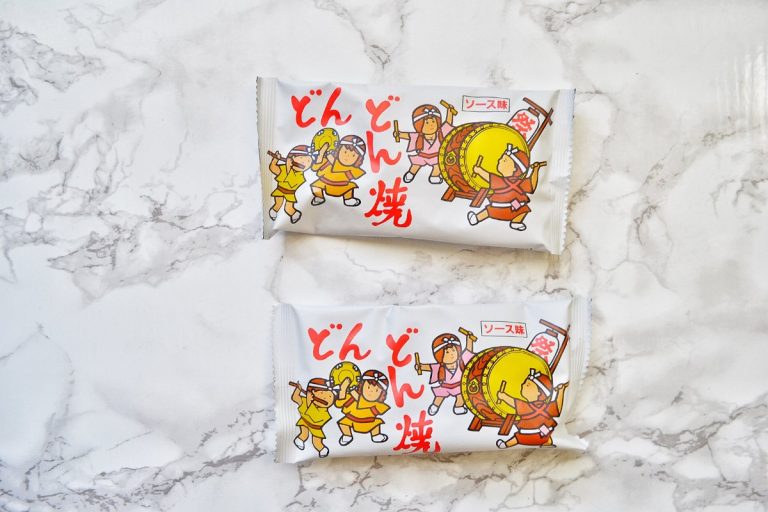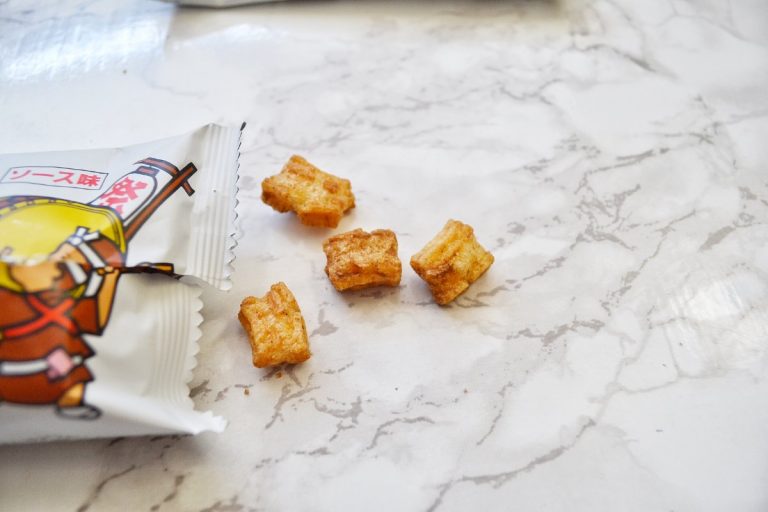 Fried Seaweed with Sudachi
This is such an interesting snack! Little seaweed snacks are battered and fried, and flavored with the tart sudachi fruit. This is mouth puckering and slightly salty, and finished with that umami seaweed taste we all know and love.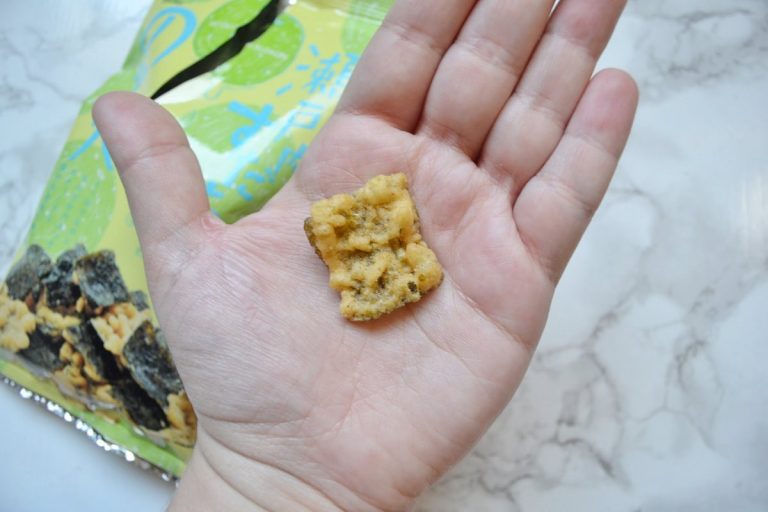 Bokksu Iced Green Tea Powder (x2)
Unfortunately, I do not have a photo for this product but August's box included a powder rather than its usual tea bags. All you have to do is stir it into water, and it's ready to serve immediately!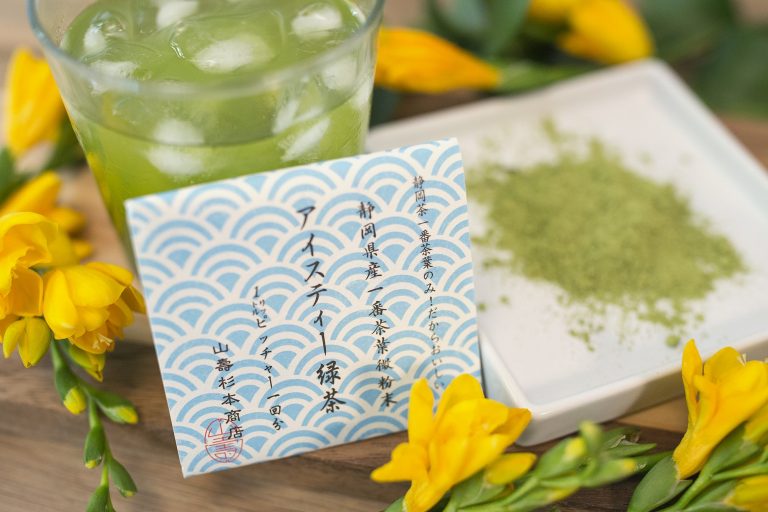 There were a couple snacks in this box I disliked, but they were strongly outnumbered by snacks I LOVED! The hard apple candies are so unique and tasty, and I want another bag. I couldn't find price information for most of these products, because they aren't in the Bokksu Marketplace yet. However, I feel like this box gives you your money's worth.