BootayBag is a monthly underwear club that sends you 1-2 pairs of underwear each month, depending on your preference. A 1 pair subscription costs $9 per month, and a 2 pair subscription costs $13 per month. You can choose whether you want to receive cheeky panties, thongs, or a mix of both! BootayBag offers a size range from XS to XL.
Today I will be reviewing my September BootayBag! I signed up for the 2 pair subscription, and selected that I want to receive cheeky panties in a size Large. They came packaged in a little paper bag, with a cute sticker on the front!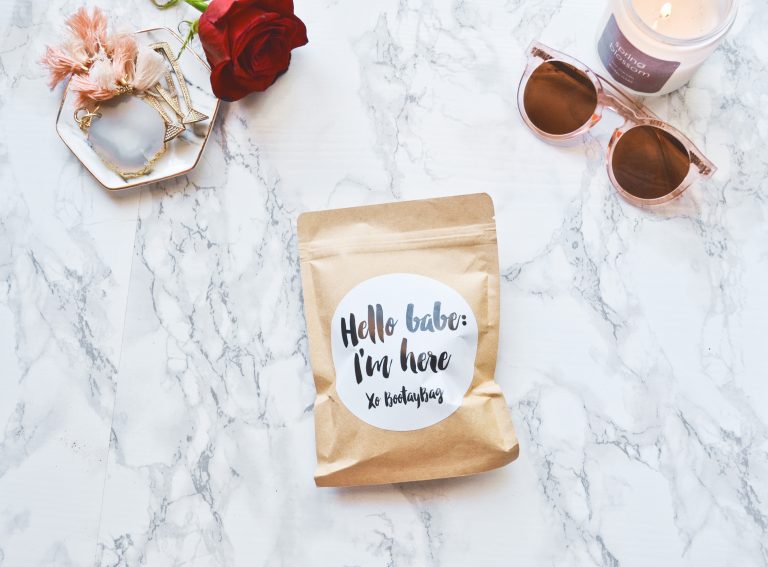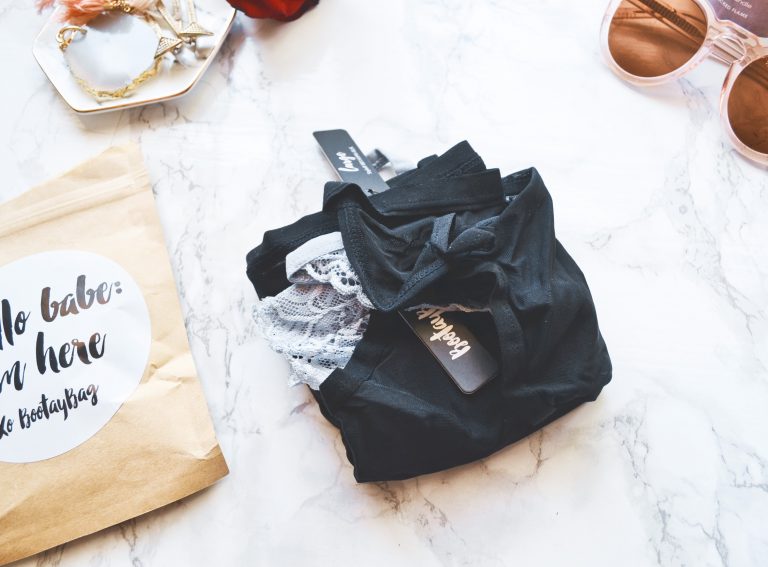 My eyes were immediately drawn to this beautiful pair of lacy panties! They are coming across as grey in the photos, but they are actually more of a very light lavender. I love the floral lace design, and I like that they have nice coverage in the bum. There weren't any stray threads, and these seem to be of great quality.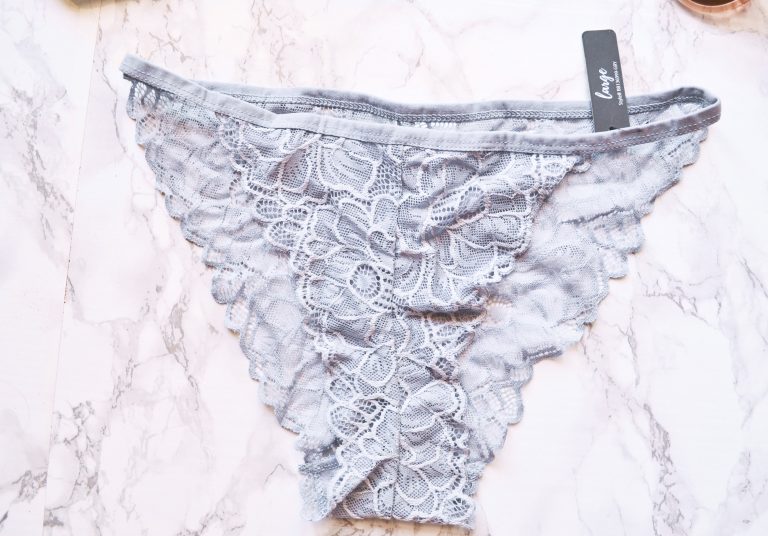 I normally wear size Large panties, but these were a tad to small around my hips. I would recommend sizing up for BootayBag underwear!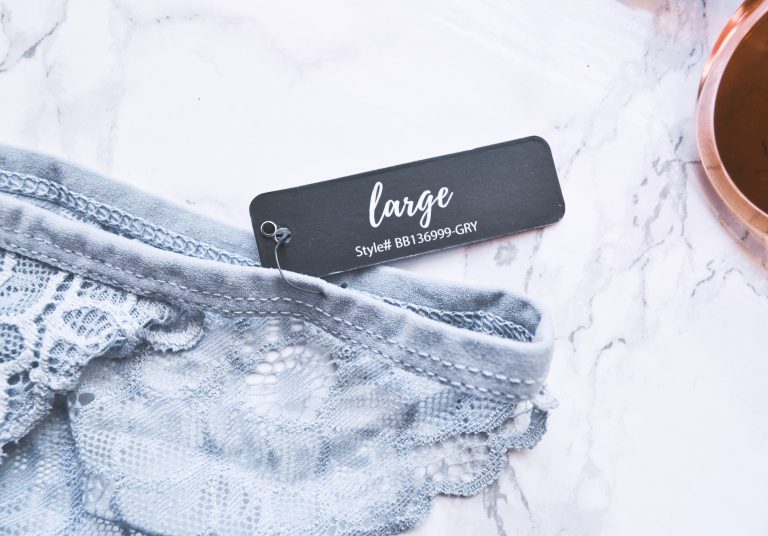 Look at this cute little bum! It is sheer and definitely sexier than my granny panties.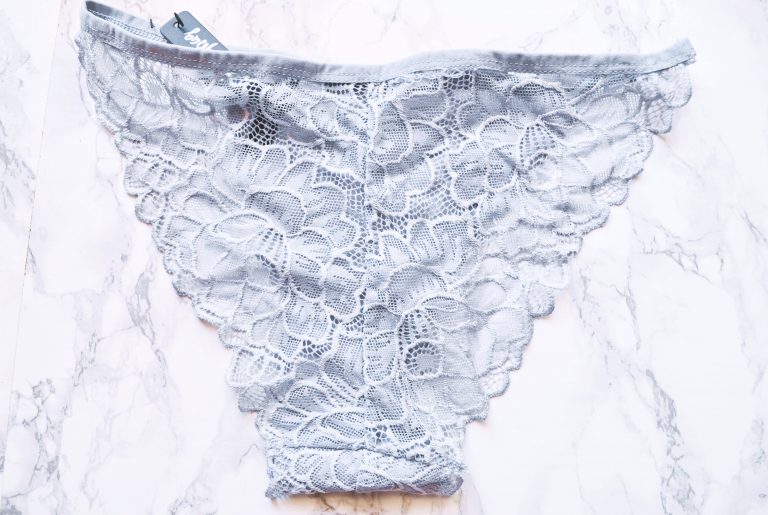 As you can see, the panties are digging into my lovehandle area. It isn't a super comfortable fit, but they really are cute.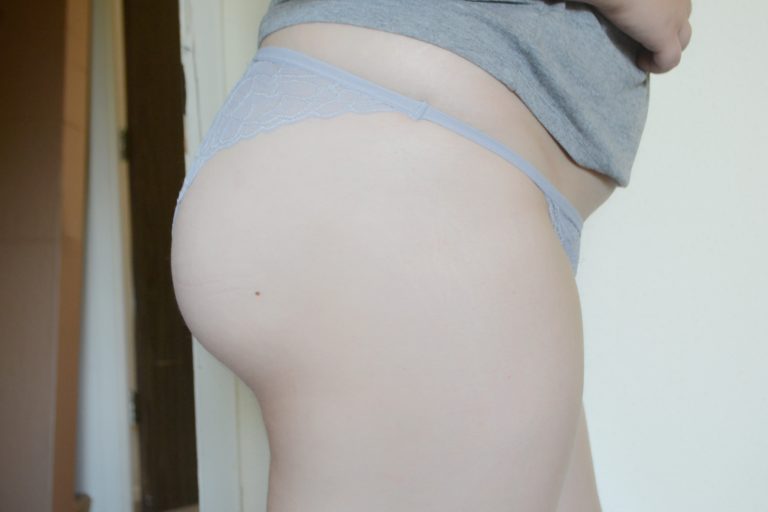 I also received a black pair of cheeky panties, with cutouts on the side and a little keyhole back. These are completely sheer, and I noticed they arrived with pilling material and a little bit of white lint. It looks like these may have been washed, so I feel like these may have been returned. Bootaybag's return policy says all sales are final and nonrefundable, but that exchanges are handles on a case by case basis. I really hope these were not exchanged, because the thought of wearing used panties really skeeves me out.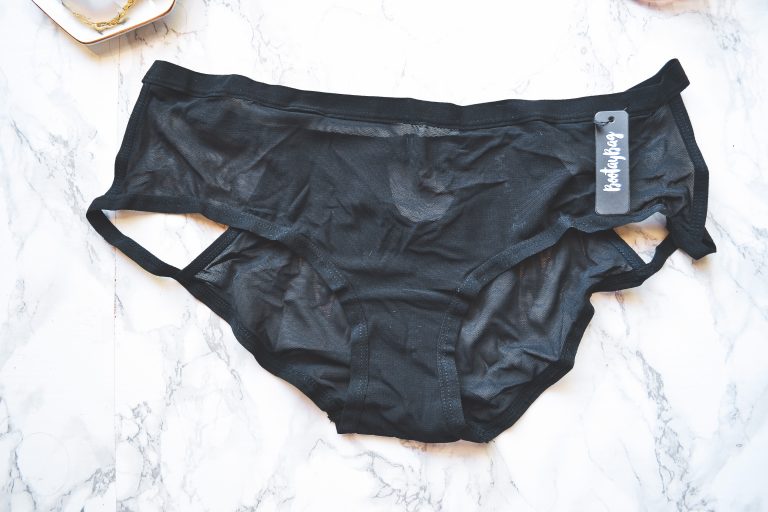 Again, these size Large panties are just a little too small on me.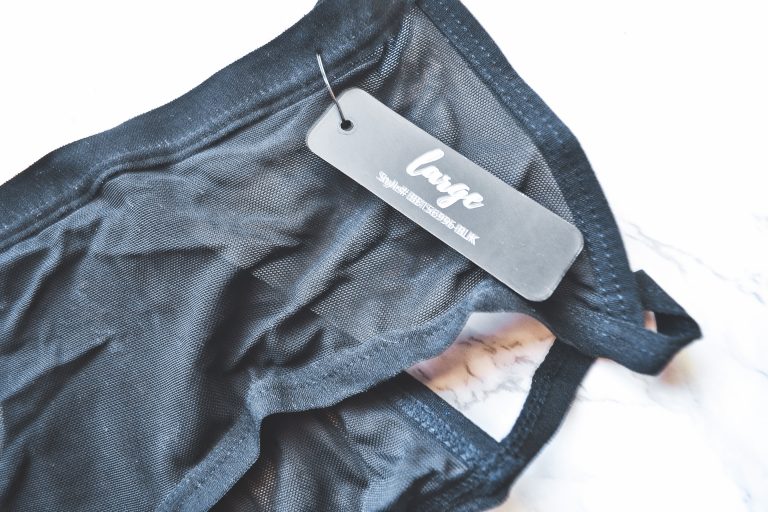 I think the cutouts give these panties an edgy feel, which is definitely something I don't have in my underwear repertoire.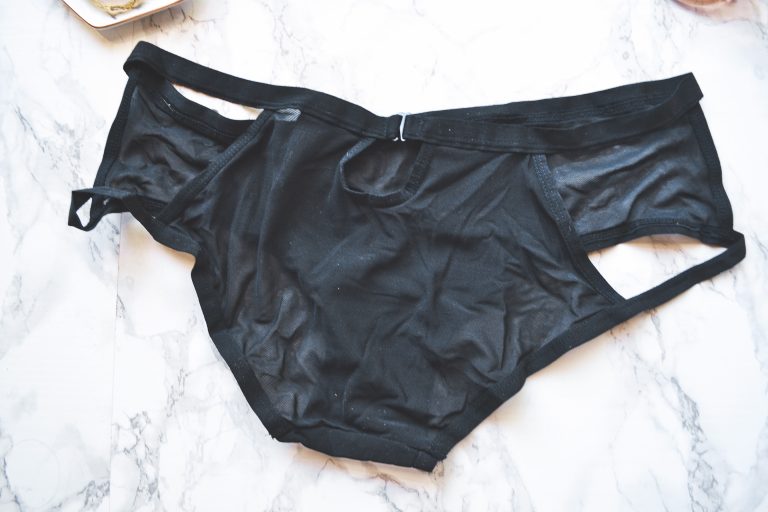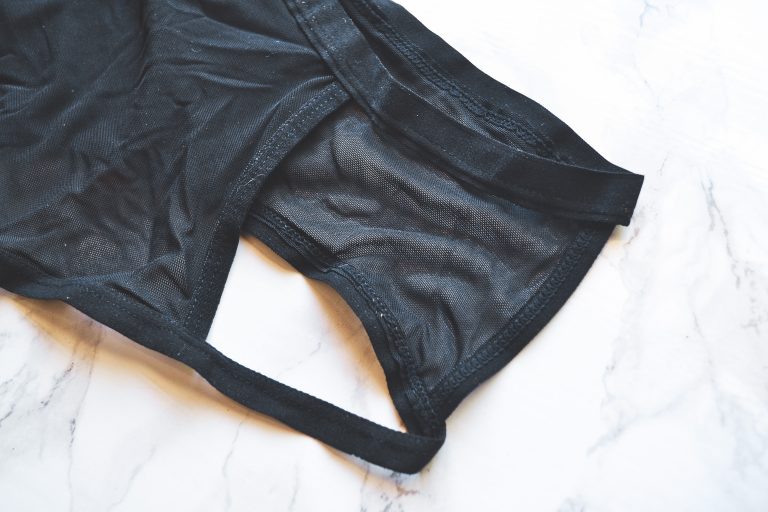 My lovehandles kind of squeeze through the cutouts, and make me look like a busted can of biscuits. However, I think these would be really cute on somebody a little less squishy! That being said, I still love these and they make me feel totally badass.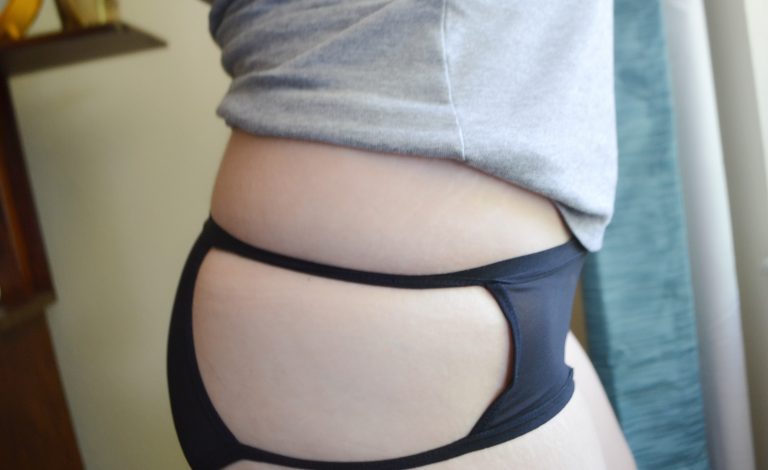 I really liked the style of panties I received this month from Bootaybag, but I definitely should have ordered a size XL. I think $13 for two pairs of underwear is very reasonable, especially when they are this cute!