Brick Loot is a monthly subscription box for kids who love building with Lego and Brick. Each Brick and Lego subscription box has unique, custom, and never-before-seen creations which work with Lego and custom building projects. 4-8 items, hand-curated by Brick specialists who scour worldwide for the latest and greatest features, are in every Brick Loot box. With today's Brick Loot review, we're unboxing the Brick Loot November 2016 box.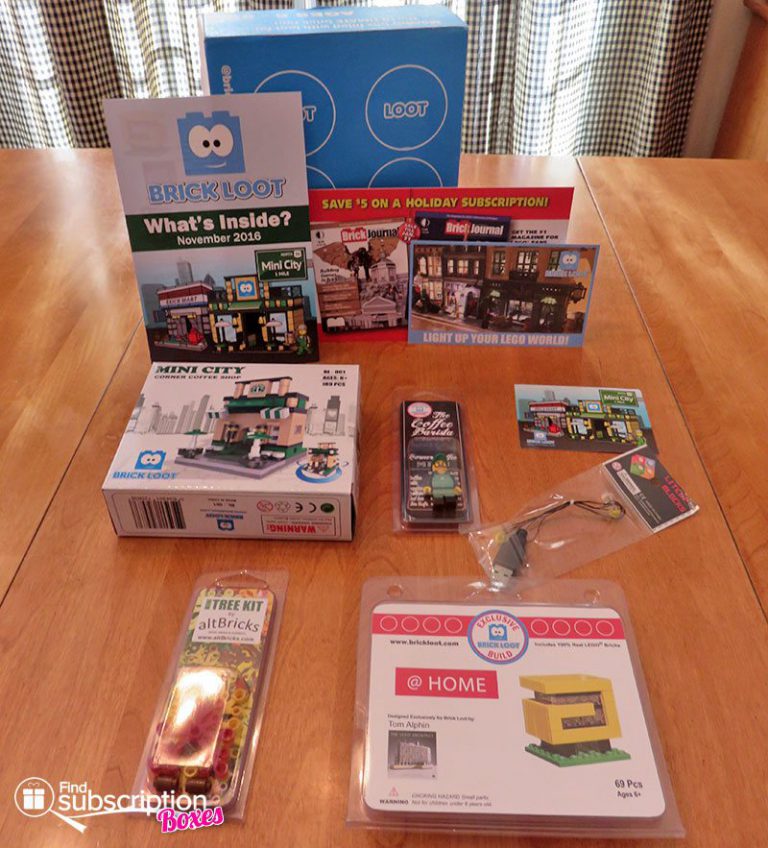 Inside the Brick Loot November 2016 Box
The Brick Loot November 2016 theme is Mini City. It pairs perfectly with Lego City building sets, but any collector would love this curated set. Our creator opened the subscription box to find 5 items, a themed sticker, plus a special coupon for a magazine dedicated to Brick-related themes and building. Everything included is easy to assemble and contains all the parts needed.
First is an exclusive build called @Home made with 100% Lego bricks and designed by Tom Alphin. This design is reminiscent of the Lego Architecture series with a modern feel. Tom Alphin is a lifetime Lego enthusiast with a long list of accomplishments in Lego building and design though his unique models. He has also published a book on his work.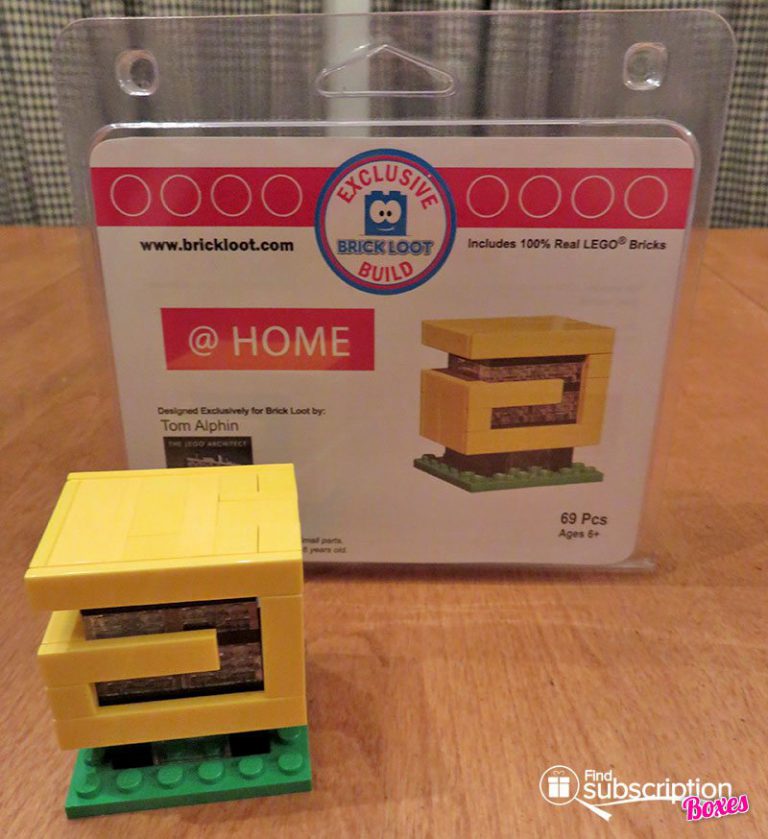 Next we have the Corner Coffee Shop similar to ones seen in real life. The design is 360 degrees and made with Brick parts which are interchangeable with Lego. It's the perfect place for minifigures to hang out in any collector's vignette.
The Mini Tree Kit by altBricks is part of their Novel Bricks and Elements collection. The kit makes a lovely tree in Autumn colors perfect for any streetscape made with bricks. These bricks are compatible with others in a creator's collection.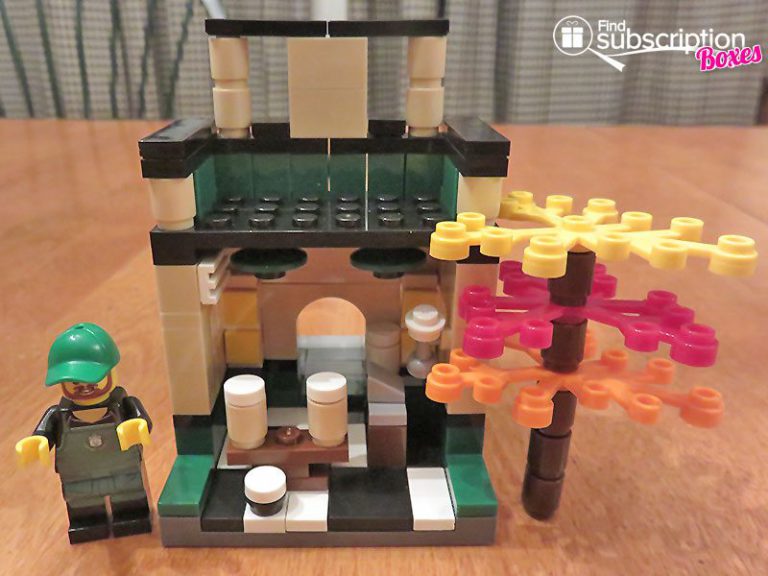 The Coffee Barista by United Bricks is a Custom Minifigure made with 100% Lego parts. The barista character is perfect to for the Corner Coffee Shop. Custom printed in high quality UV printing.
The Liteup Blocks Light Kit for the Corner Coffee Shop is a custom light to bring out the details on the Corner Coffee Shop. It can be used on other Lego models as well.
Finally, this month's sticker showcases the exclusive Corner Coffee Shop and barista minifigure.
Our builder had fun this month with all of the creations included in the November Mini-City Brick Loot. We love that the theme changes each month and accommodates builders of all ages – from 6+ to adults. The collector's items are also wonderful for the long term. It's always a fun surprise to see the builds in each box. Brick Loot offers 1, 3, and 6 month subscriptions and gift subscriptions.
Brick Loot Coupon Code
Exclusively for Find Subscription Boxes readers, use Brick Loot coupon code FSB10 to save 10% off any Brick Loot subscription!