Brick Loot is a subscription box for children who love creating with Legos and Brick. Each monthly subscription has unique, custom, and never-before-seen creations which work with Lego and custom building projects. Brick Loot Brick specialists scour the world for the 4-8 of the latest and greatest features items to include in this Brick and LEGO subscription box. With today's Brick Loot review, we're unboxing the Brick Loot October 2016 box.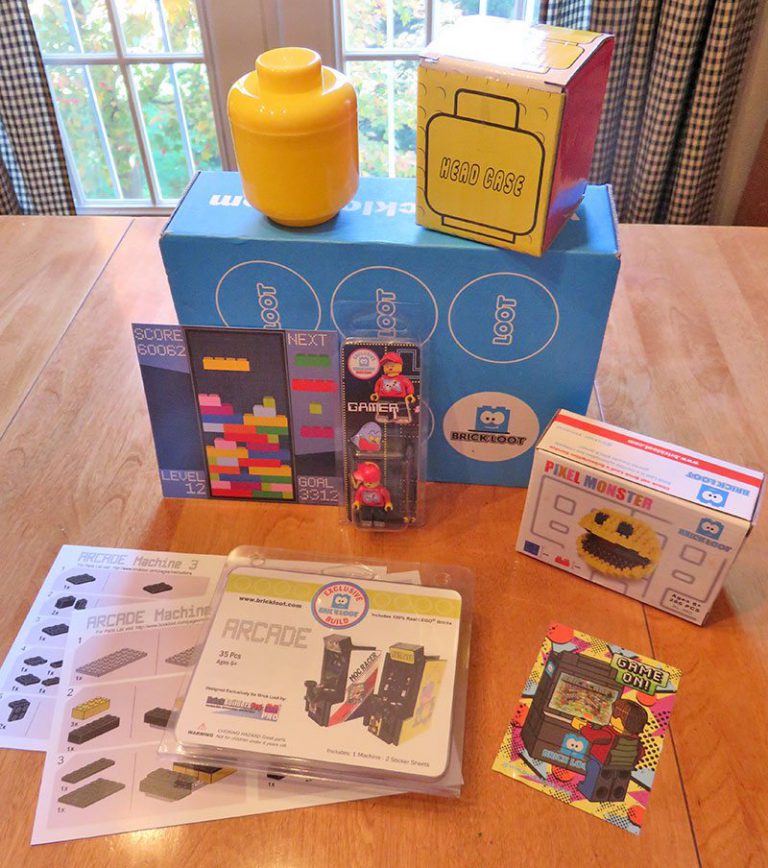 Inside the Brick Loot October 2016 Box
The theme for October's Brick Loot is "Game On!" Our creator opened the subscription box to find 5 items plus a sticker. This is a great box for gamers, but it works well with any brick builder's collection. Everything included is easy to assemble and contains all the parts needed.
The first item is the Arcade, made with 100% Lego parts and designed by BrickBuildersPro. The Arcade is unique because it comes with three easy to follow design options for the builder. Included stickers fit the chosen theme. The completed build will look like a miniature arcade came. A builder could also use the bonus instructions and purchase parts to create all three for a collection.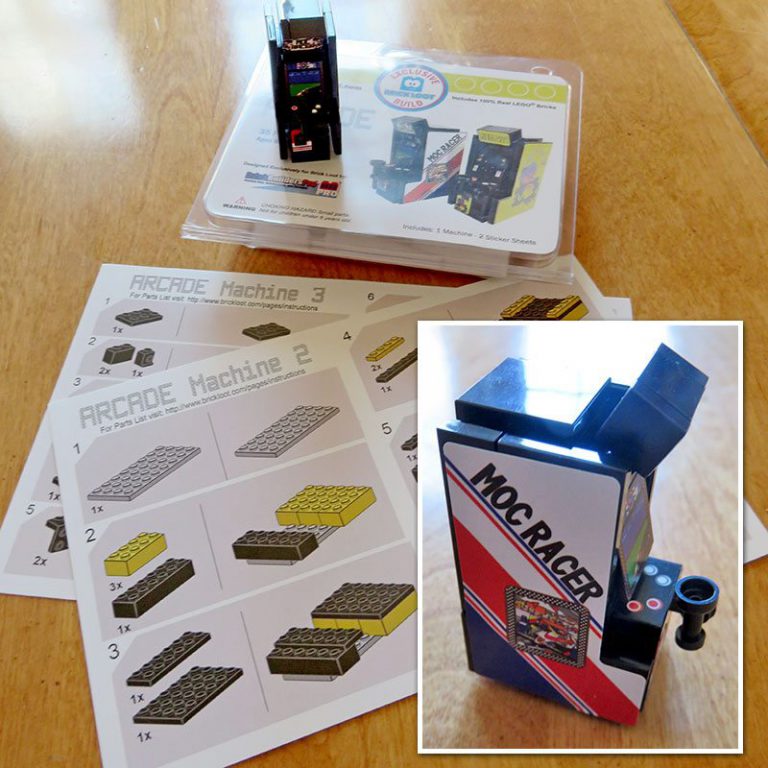 Next is the Pixel Monster and reminiscent of an 80s favorite gaming icon. This is made with micro brick pieces which may require a little more dexterity and fine motor skills. Made from Brick Loot bricks and is an exclusive design. The mini bricks give it a "pixelated" look.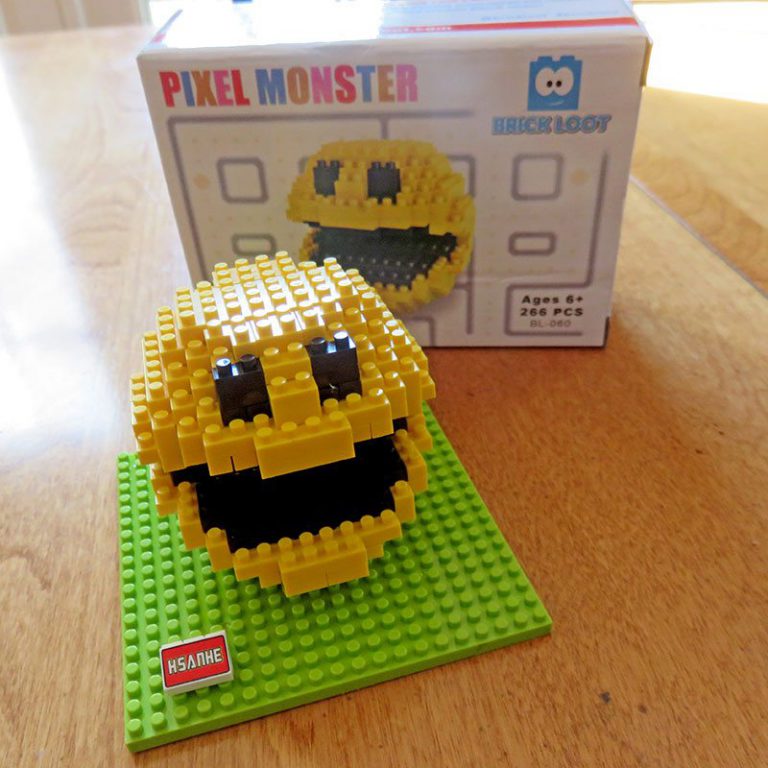 This month's Exclusive Art Print is by Felix Winter, a Lego fan since 2007, and a creator of Lego art for the past year.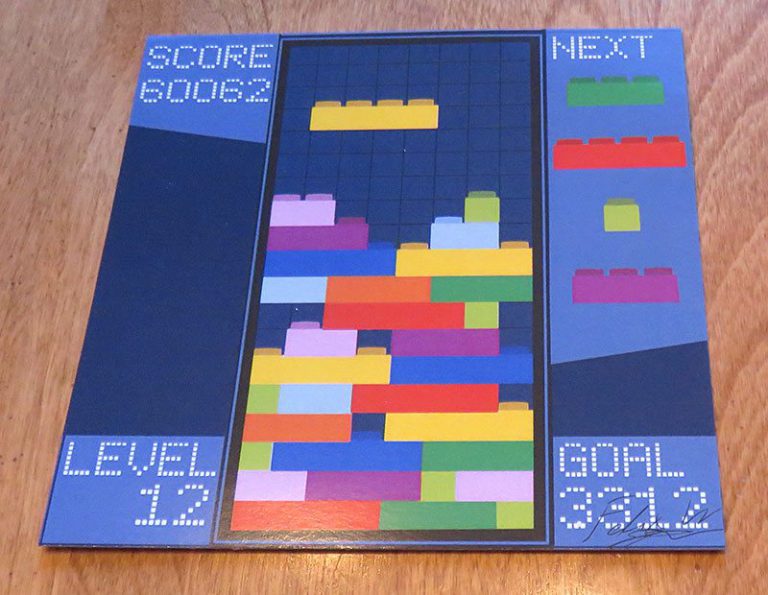 The Head Case is a small storage container shaped like a Lego Minifigure head. The lid pops off and is great for storing extra parts, arcade tokens, or coins. Would look great on a desk, with Lego items, or on a nightstand or bureau/dresser.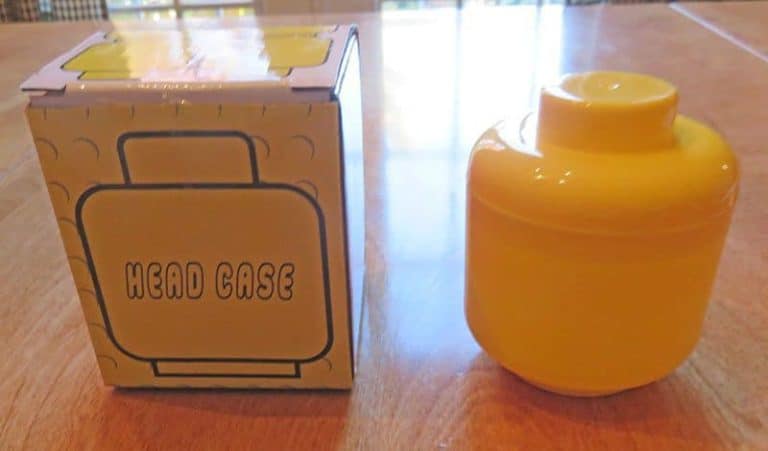 The Gamer Minifigure is a custom piece made from 100% Lego Minifigure parts. Printed by United Bricks, a company which specializes in printing top quality images on Lego items. The images are UV printed and will last a long time.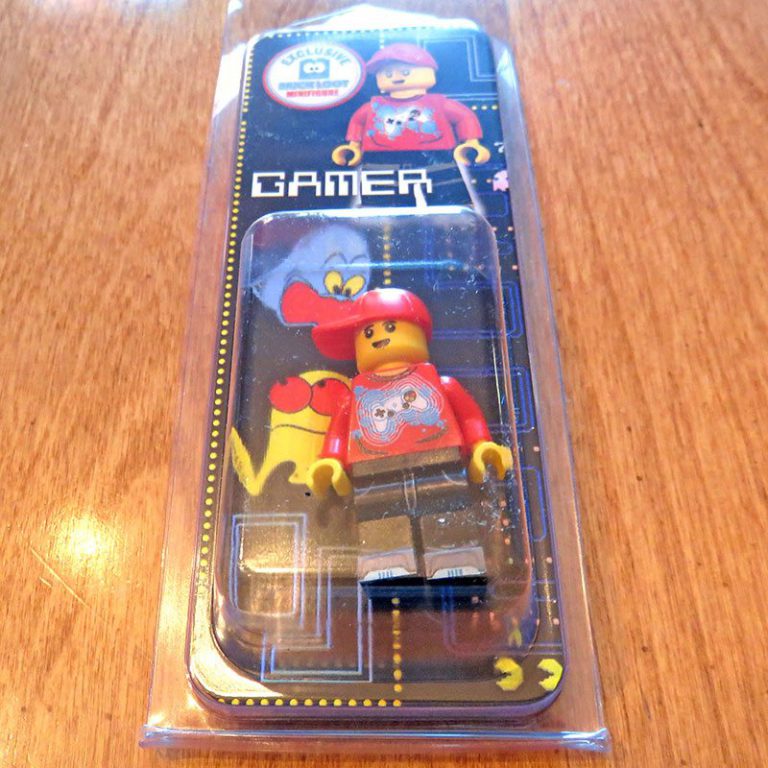 The Brick Loot October 2016 sticker features the Game On! theme. The design has a gamer minifigure playing at an arcade game. It's a perfect complement to the other items in this box.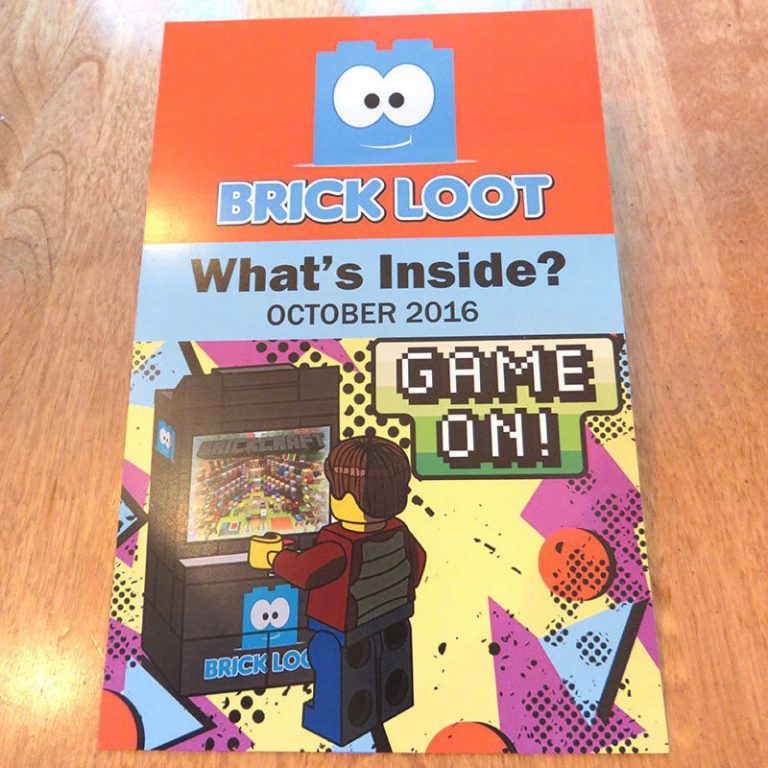 Our builder had fun this month with all of the creations included in the Game On! Brick Loot. The theme is enjoyable for all ages, and the collector's items are wonderful for the long term. The Brick Loot boxes are geared for anyone ages 6+ (yes, adults, too). Each month's contents are a surprise. Brick Loot offers 1, 3, and 6 month subscriptions, as well as gift subscriptions.
Brick Loot Coupon Code
Exclusively for Find Subscription Boxes readers, use Brick Loot coupon code FSB10 to save 10% off any Brick Loot subscription!