Bulu Box is a health and weight loss monthly subscription box that delivers vitamins, supplements, and healthy snacks to help you reach your fitness goals. With today's Bulu Box review, we're unboxing the August 2015 Bulu Box subscription box.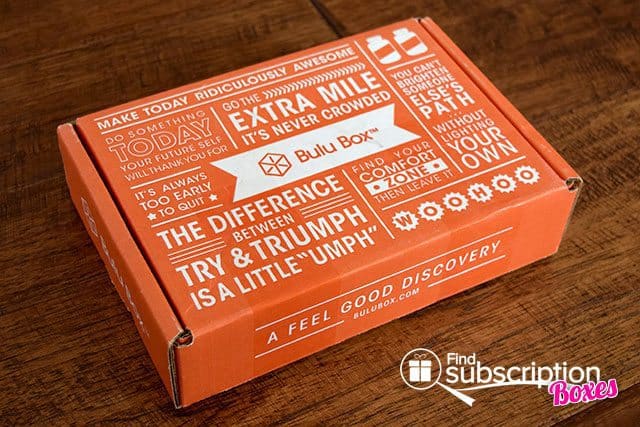 Bulu Box includes a product flyer that describes each of the health products featured in that month's box.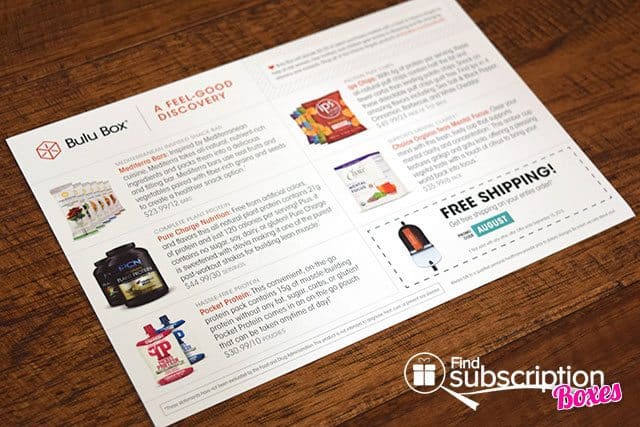 Here's a first look inside our August 2015 Bulu Box.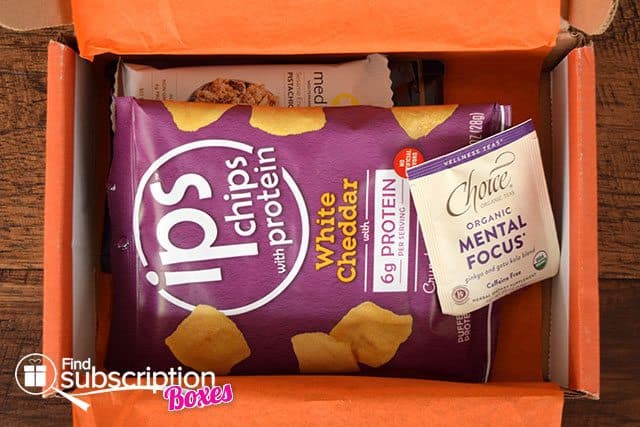 Inside the Bulu Box August 2015 Box
There were 5 products in our August Bulu Box.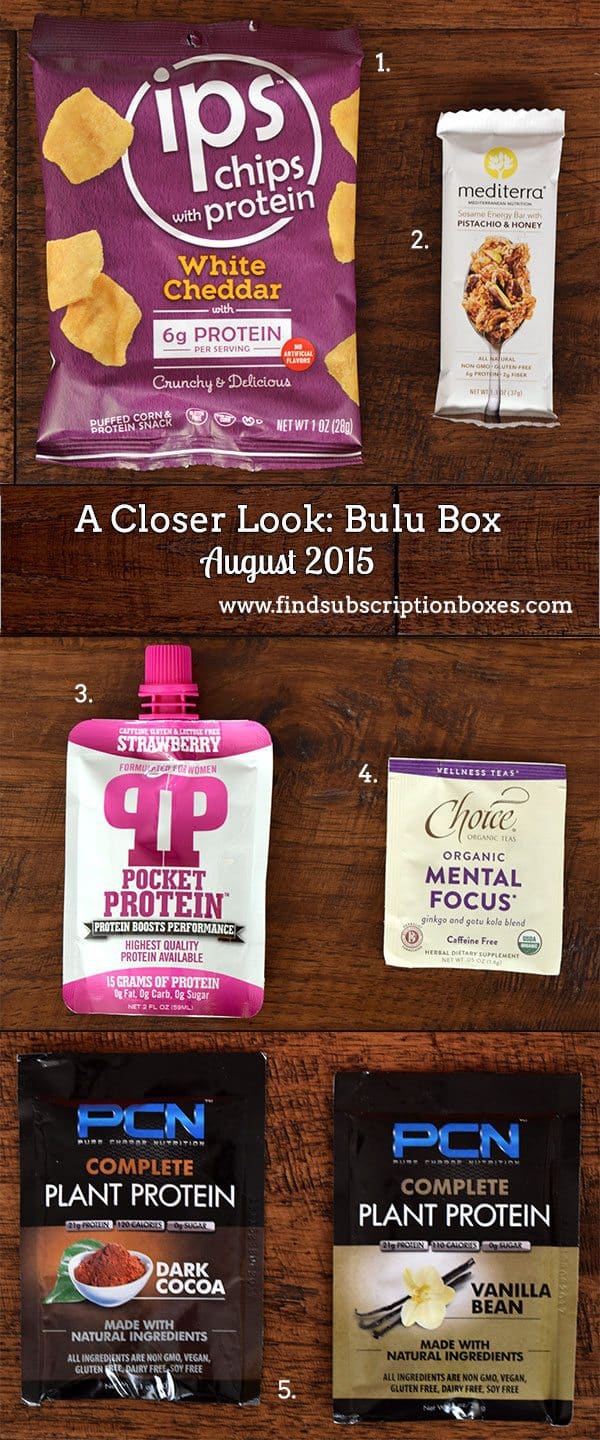 1. ips Chips with Protein  – White Cheddar
With less fat and fewer carbs than traditional chips, these all-natural puff chips have 6g of protein.
2. Mediterra Bars – Sesame Energy Bar with Pistachio & Honey
A healthier snack option, these snack bars are inspired by Mediterranean cuisine and are made with real fruits and vegetables and fiber-rich grains and seeds.
3. Pocket Protein – Strawberry
Get your dose of muscle-building protein wherever you are with this convenient on-the-go protein pack.
4. Choice Organic Metal Focus Tea
Featuring ginkgo and gotu kola, this organic tea supports mental clarity and concentration.
5. Pure Charge Nutrition – Complete Plant Protein  – Vanilla Bean and Dark Cocoa
An all-natural plant protein, this supplement is used post-workout to help build lean muscle.
Bulu Box August 2015 Box Review Wrap-Up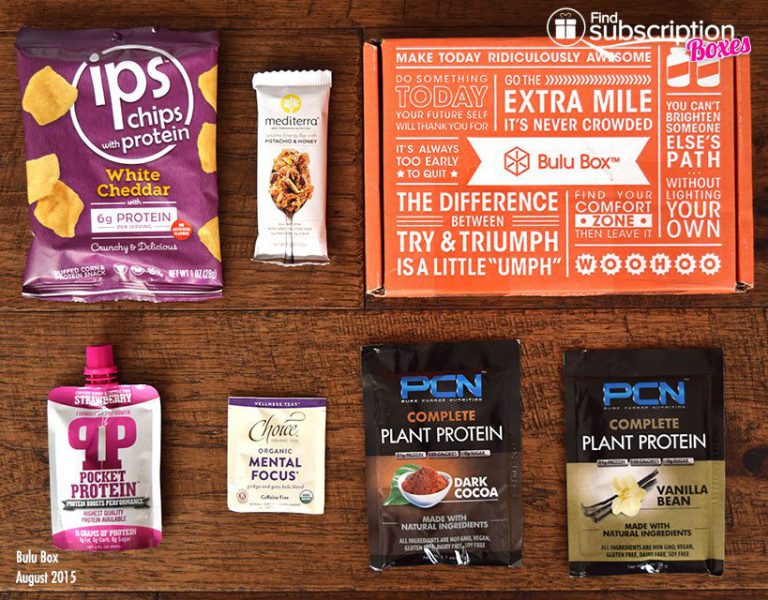 The Bulu Box August 2015 health subscription box featured a variety of protein and energy-providing snacks and supplements to power our workouts. The protein chips and the sesame energy bar are snacks that can satisfy cravings while giving an energy boost. The organic tea is perfect for relaxing or for an extra mental boost.
What was your favorite health sample from August's Bulu Box?
The September Bulu Box spoilers are out! Get a sneak peek into the Bulu Box September health & fitness box.
Save 50% off ANY Bulu Box subscription when you use Bulu Box coupon code FSB50 at checkout and get your monthly Bulu Box of health and fitness samples for $5 or less a box!