Cohorted is a luxe UK beauty box, which now ships internationally. Each month, subscribers will receive a curation of hand-picked beauty must haves, enclosed in a luxurious box. Today I will be reviewing their December 2018 box.
Each month, your Cohorted subscription will arrive in a high quality, sleek black box with a hand-tied ribbon. I love this packaging; it's very stylish and such a treat to open!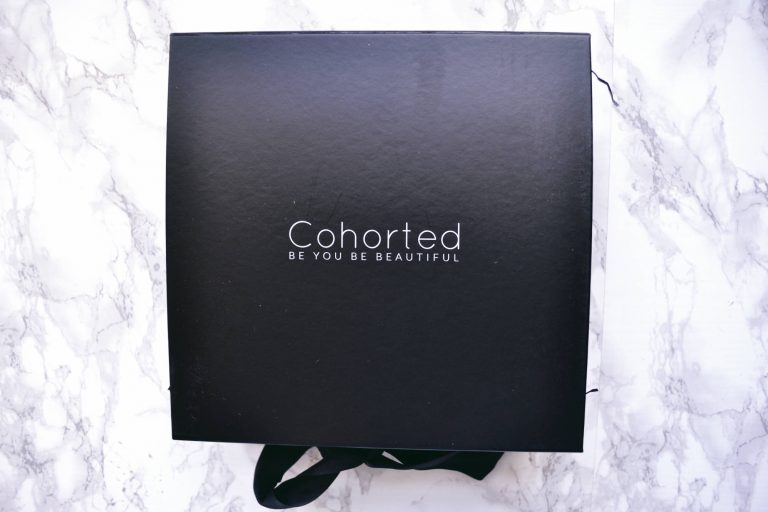 Cohorted includes a little magazine with photos and price points for each included product, as well as tips on how to use them. Let's take a look inside: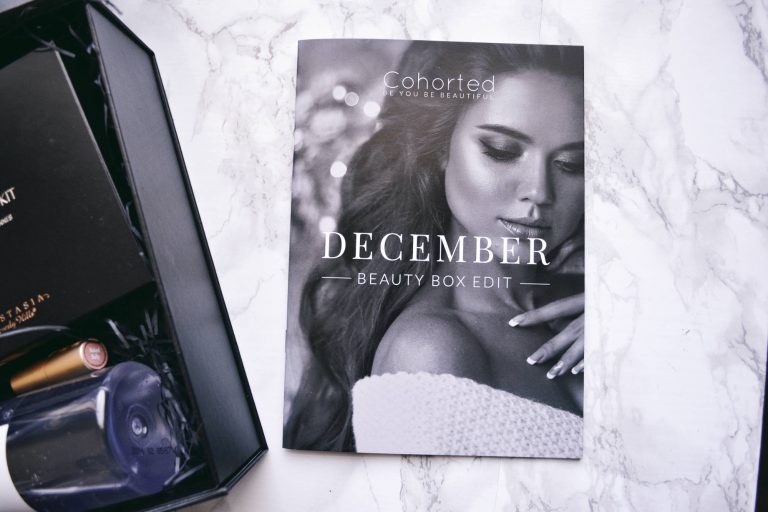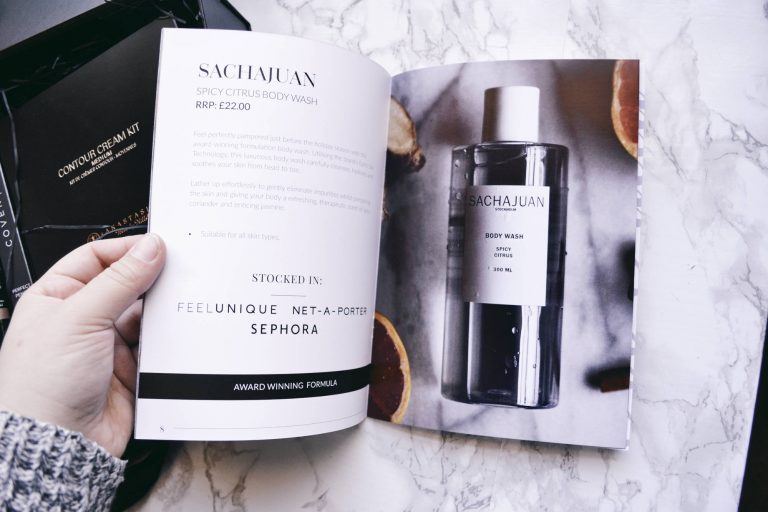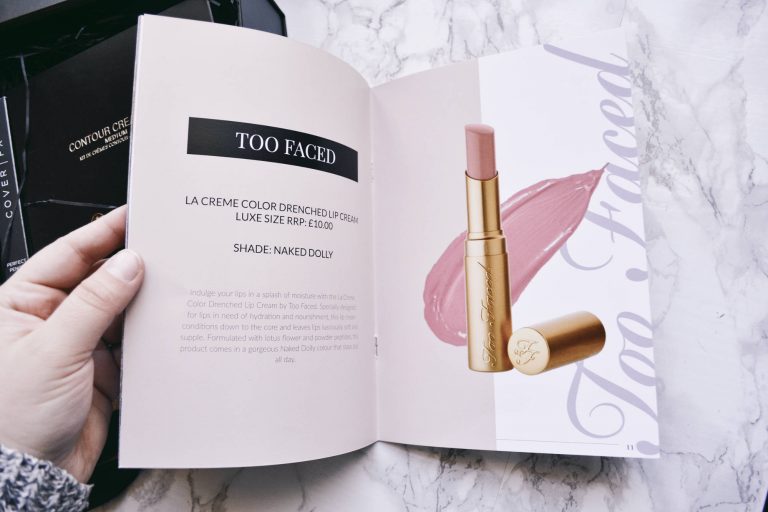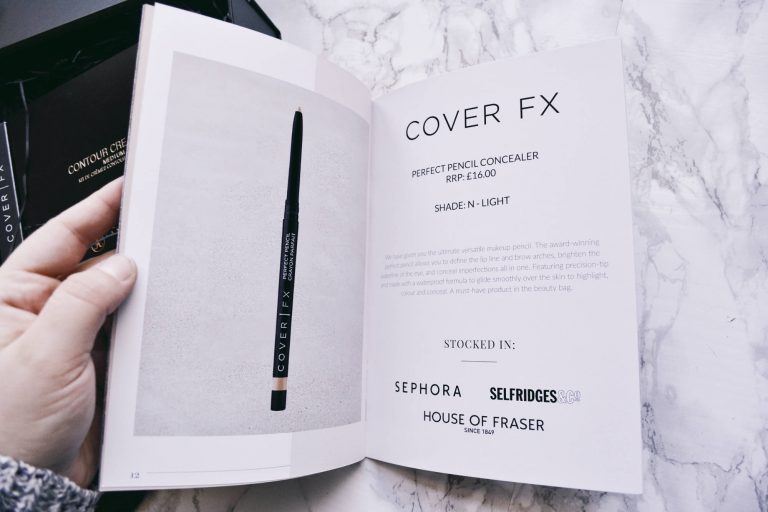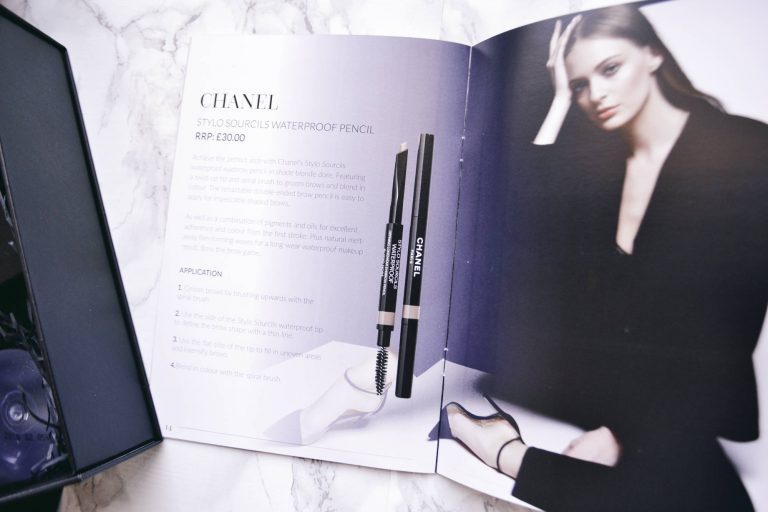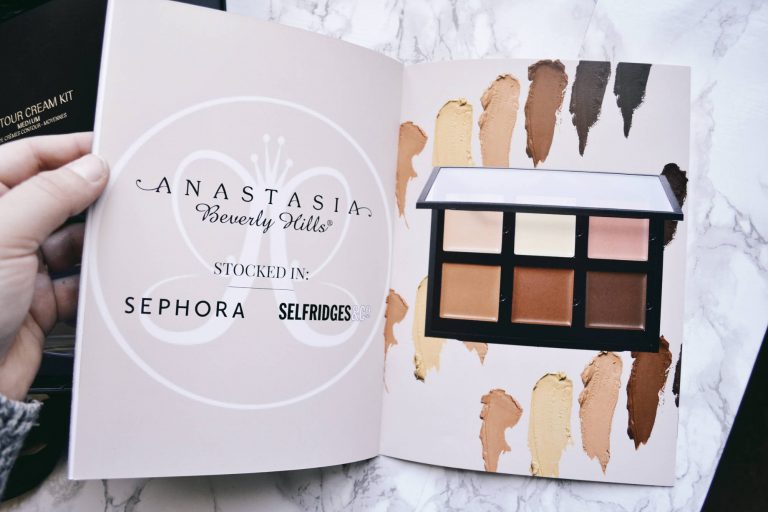 All right, now I'm going to take you through each product that was in December's box.
First, I received this Sachajuan Stockholm Spicy Citrus Body Wash which has a retail value of £22 ($28). I was skeptical as to how a body was could smell "spicy", but this actually pulled it off! This was has smells of grapefruit, coriander, and jasmine. It smells divine and comforting, and it's a perfect scent for cold months. The wash uses Earth Silk Technology to cleanse, hydrate, and soothe your skin.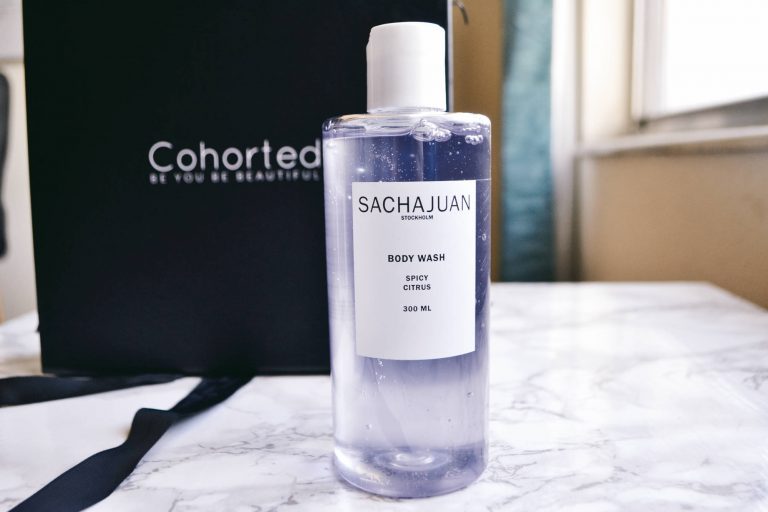 The next item I received in December 2018's Cohorted box is this Anastasia Beverly Hills Cream Contour Palette, which is worth a whopping £42 (or $40 at Sephora). This is THE most popular contour kit in the beauty world, and I actually already own one in Light! Unfortunately, Cohorted does not let you create a beauty profile, which can cause you to receive items that don't work with your skin tone. This is one of them; this medium palette is just too deep for my fair skin. However, this works very well as a giftable item and I ended up giving it to a friend for Christmas.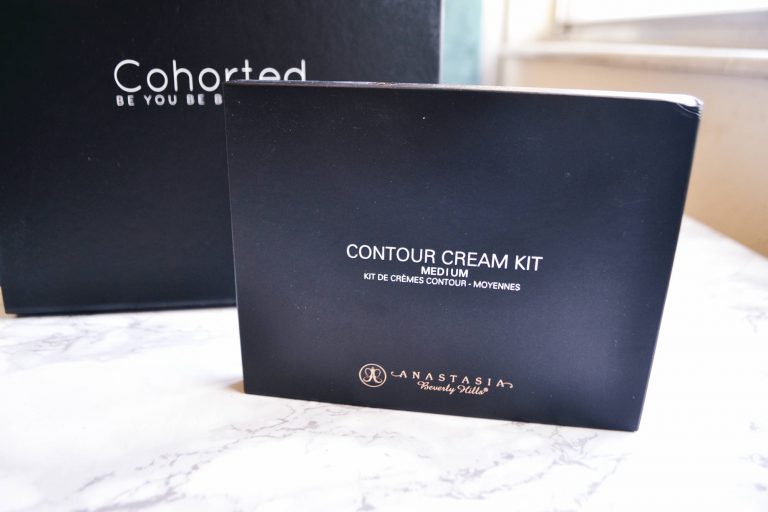 The contour kit features creamy shades, which dry down to a matte finish. The shades Cream, Banana, and Warm Coral brighten and color-correct the skin, and Cinnamon, Chocolate, and Ash Brown define, sculpt, and bronze the skin.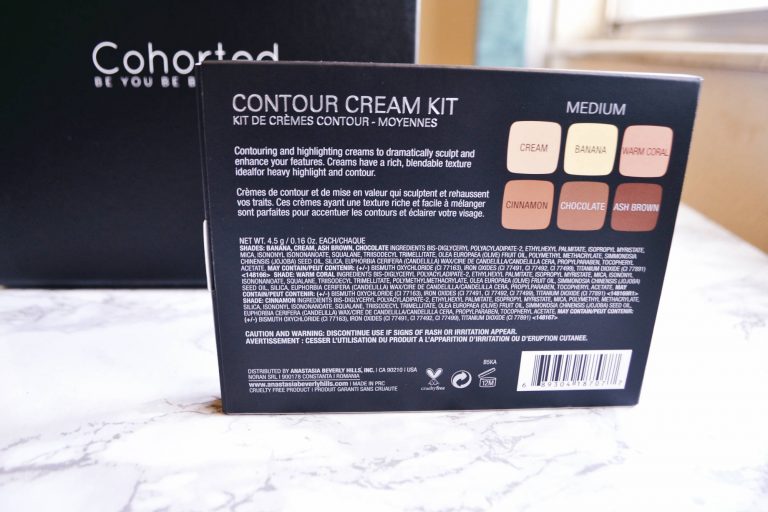 Here's a look at the shades. I did not swatch them, because I knew I would be unable to use this product, and I didn't want to give away something that had fingerprints on it!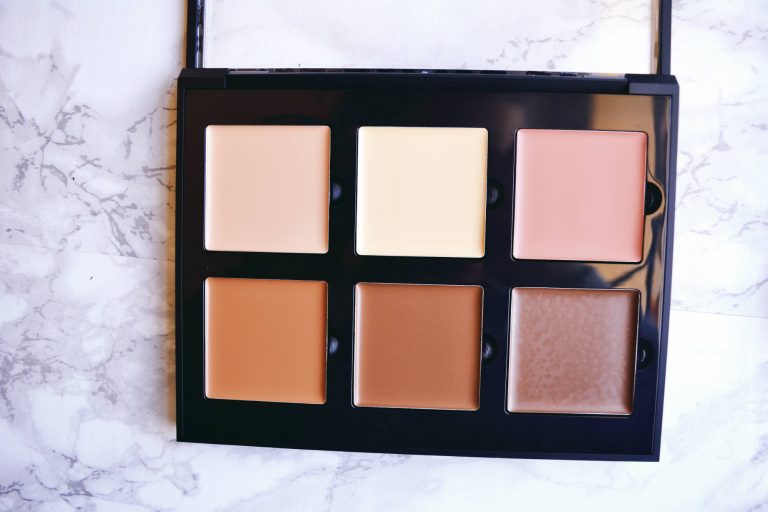 Cohorted also included a Chanel Stylo Sourcils Waterproof Pencil, which retails for £30 (or $33 at Chanel.com). This is the first time I've ever seen a Chanel product in a beauty box! I love that Cohorted includes such high end items. Unfortunately the pencil is blond with grey undertones, and I have naturally dark brown brows. This is another item that I ended up giving away. I really wish I had been able to use it though, because I've heard such good things about this pencil! The formula uses a combination of pigments and oils, and stays put all day. The other end is a spiral brush, to conveniently shape your brows.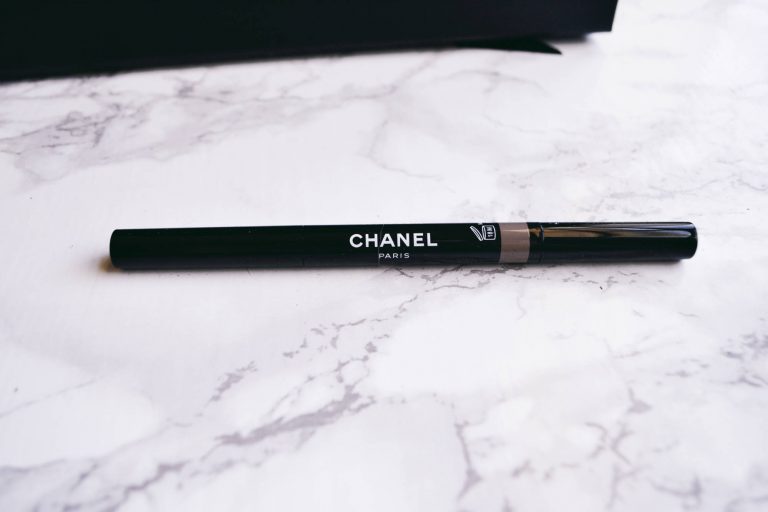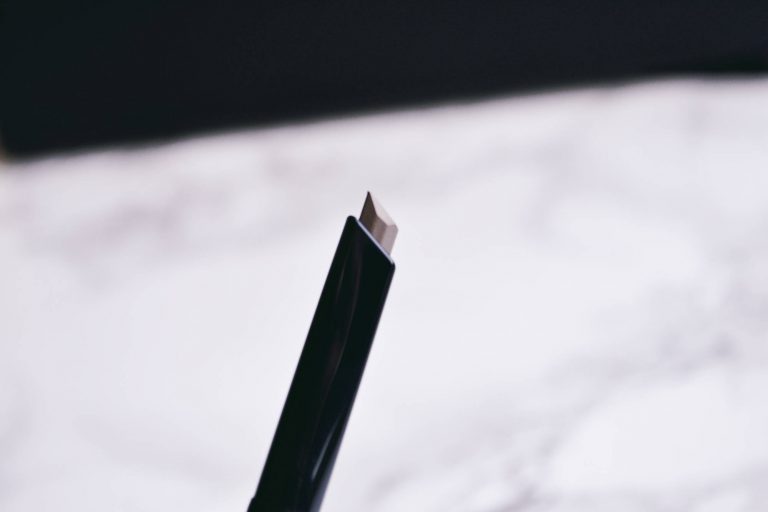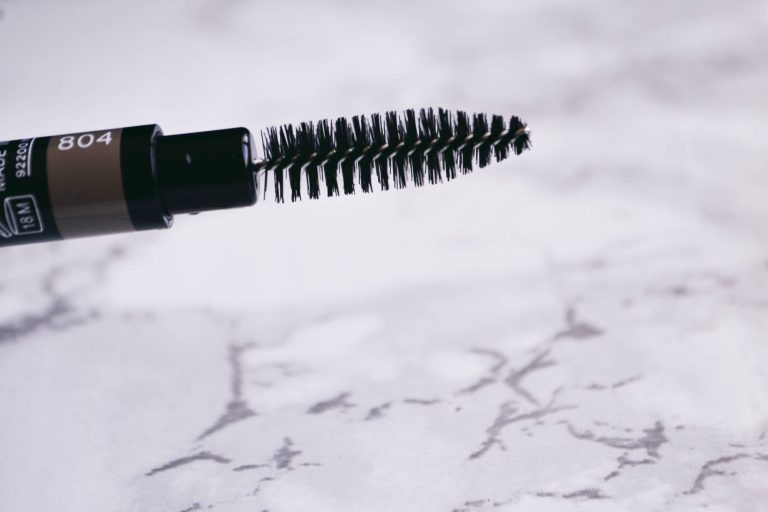 The next product I received is another item that I already own – the Cover FX Perfect Pencil Concealer. This is worth £16, or $10 on the Cover FX website. I'm actually quite happy to have received a duplicate item! This is one of my favorite concealers, and Cohorted sent me "N-Light", which is the shade I prefer. This pencil has a skinny nub, which lets you easily define your lip line and brow arches, and brighten your waterline. Most concealer sticks are just too thick to make such a sharp, precise line. This Cover FX pencil is the perfect size, and it also does a great job of covering small pimples.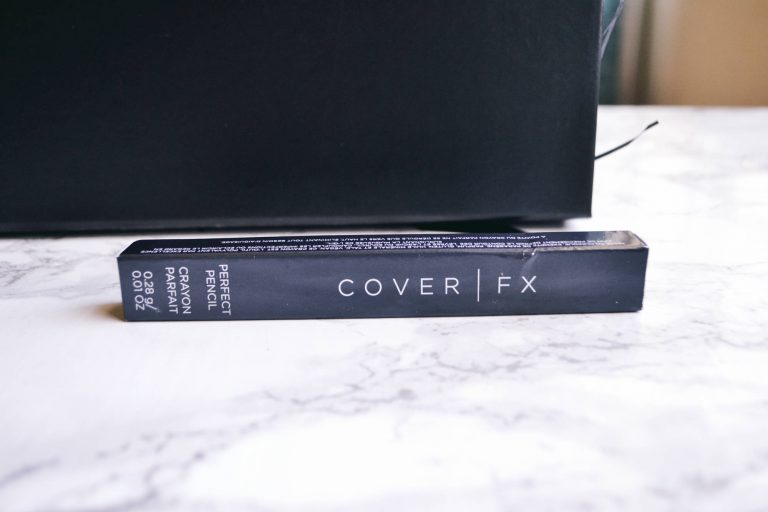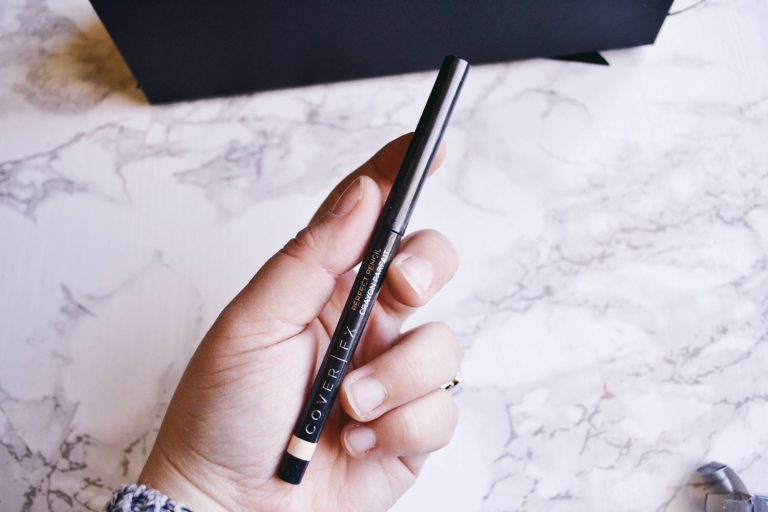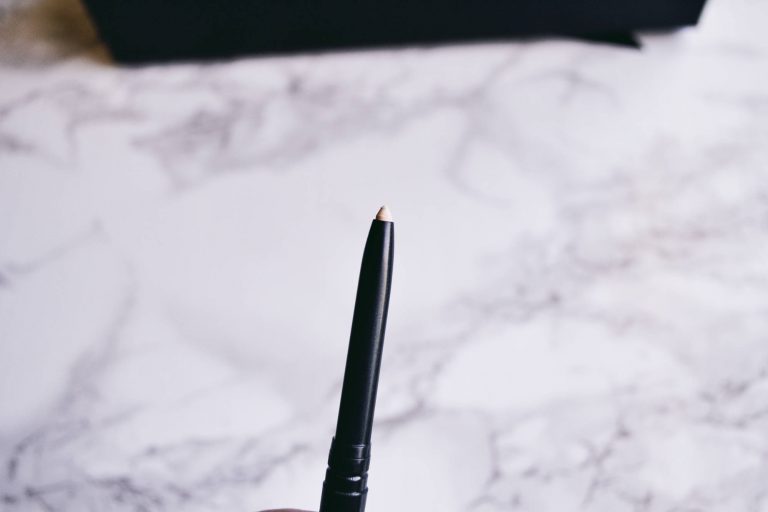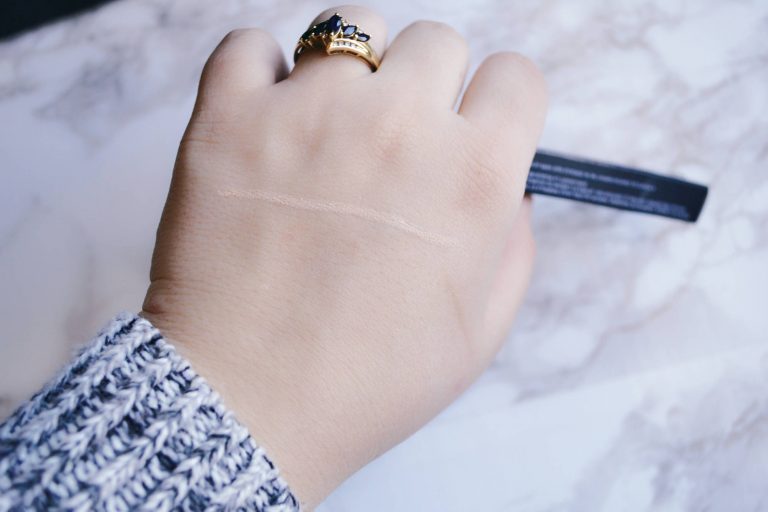 The last item I received was a deluxe sample of Too Faced La Creme Color Drenched Lip Cream, in the shade Naked Dolly. This sample is worth £10 ($12.72). I was surprised by how soft and creamy this lipstick is! It really melted onto my lips, and provided an instant boost of hydration. The shade Naked Dolly is a pinky nude, and brightens my face without washing me out.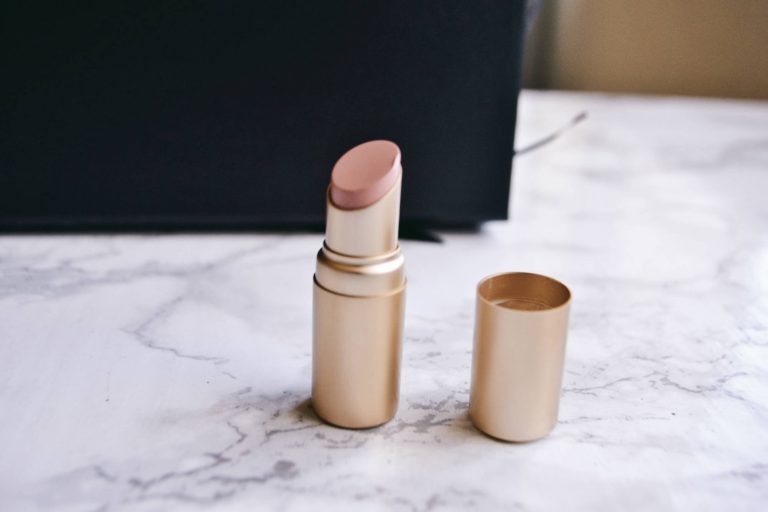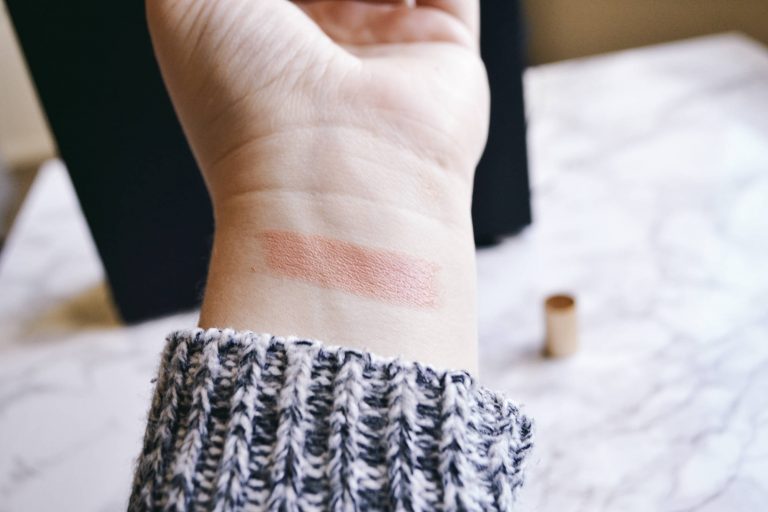 I was very impressed by the quality of products in December's beauty box. Too Faced, Chanel, and ABH in one box? That's almost unheard of when it comes to beauty subscriptions. The box itself was quite valuable, and worth $123; that is excellent for a box that costs £35 ($44.56). As for the negatives, I am pretty bummed that two of the products didn't work for me due to my fair skin tone and dark brows. I think it would be amazing if Cohorted introduced a beauty profile option. I think a customized experience would truly make this the best beauty box in existence – no exaggeration!