Cohorted is a luxe UK beauty box, which now ships internationally. Each month, subscribers will receive a curation of hand-picked beauty must haves, enclosed in a luxurious box. Today I will be reviewing their November 2018, Anne Semonin Paris box.
Cohorted subscriptions are shipped in a sturdy black cardboard box, with a ribbon printed on the front. Once you open it, you are met with… another box! The inner box is all black and luxe, and is hand-tied with a bow.
Here's the outer box: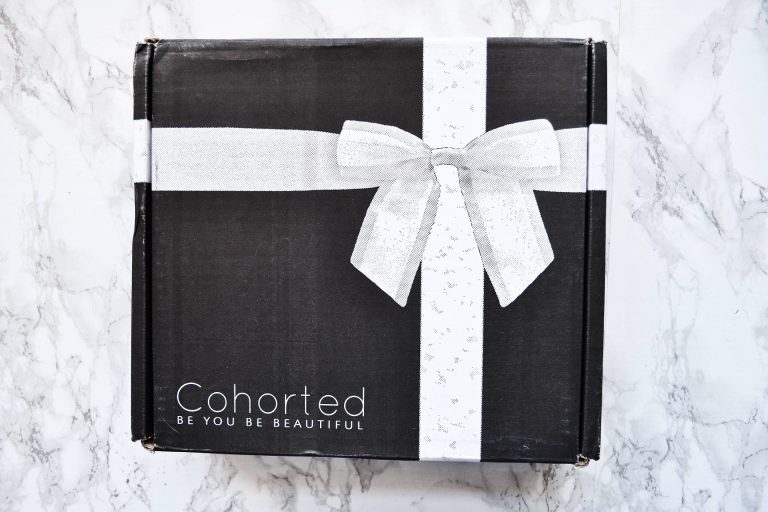 And the inner box: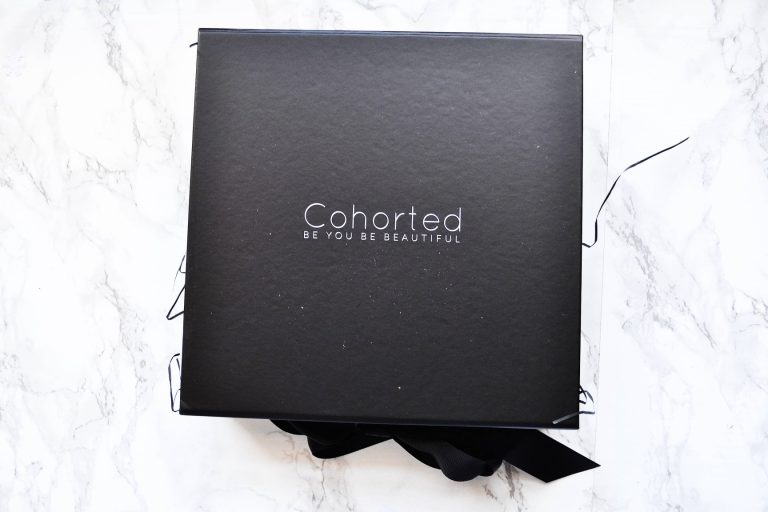 My Cohorted box included a few inserts – for example, this thank you card!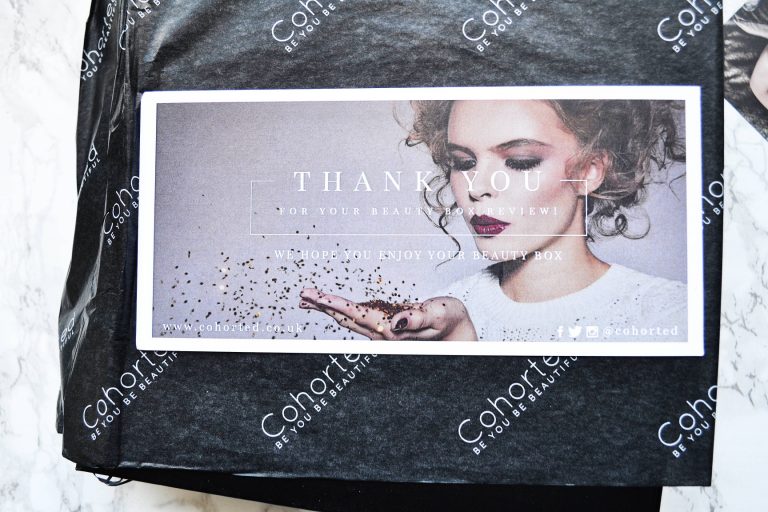 There was also an insert about a service called Cudoni, which is a way to sell your pre-owned luxury goods.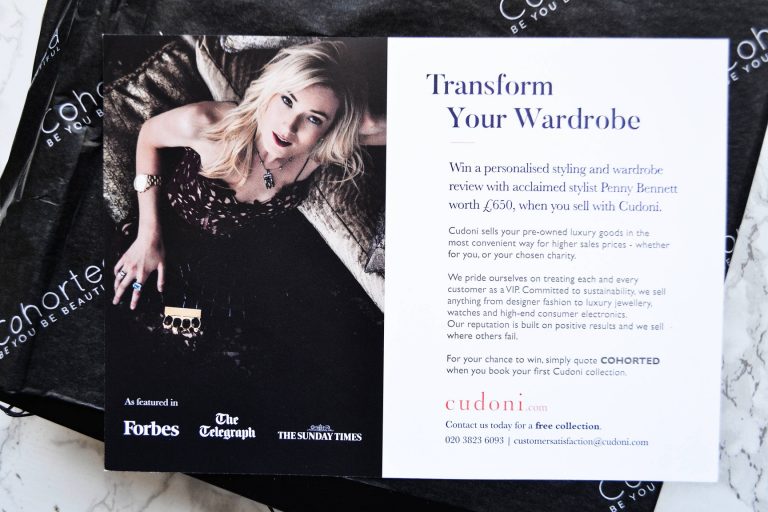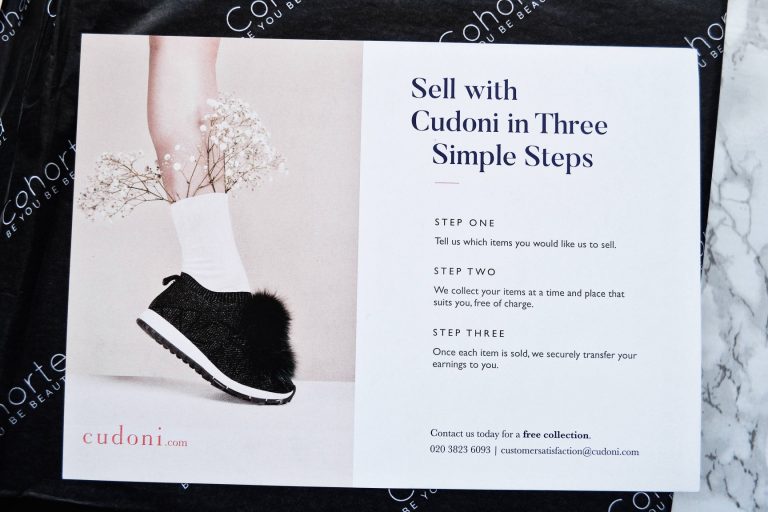 The last piece of literature was this little magazine, which contains gorgeous photos and useful information about each product in the box.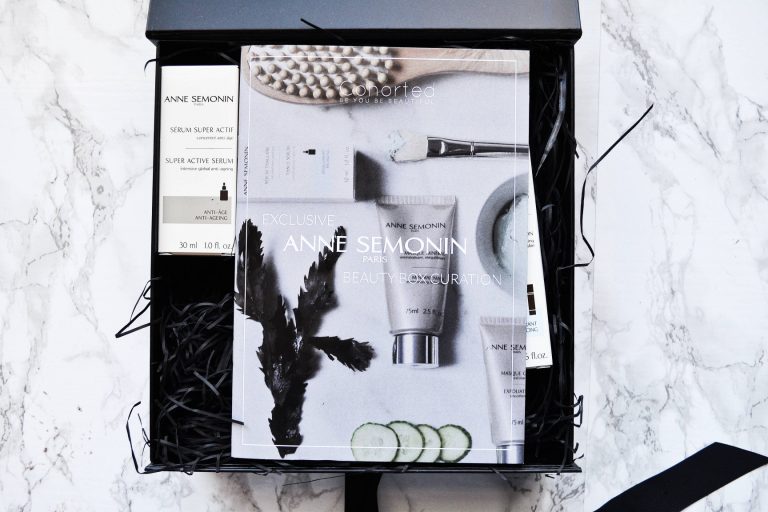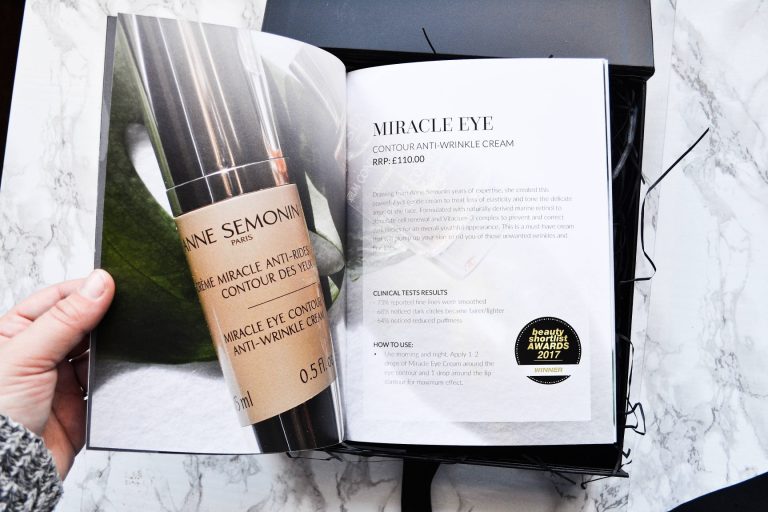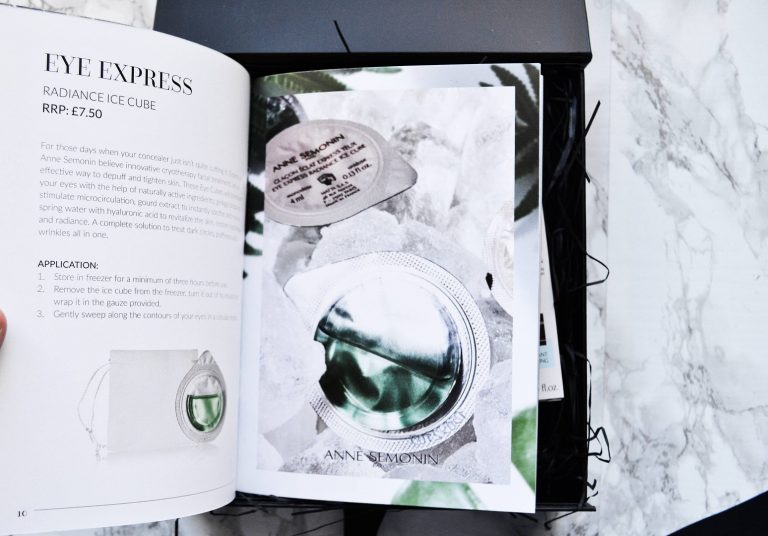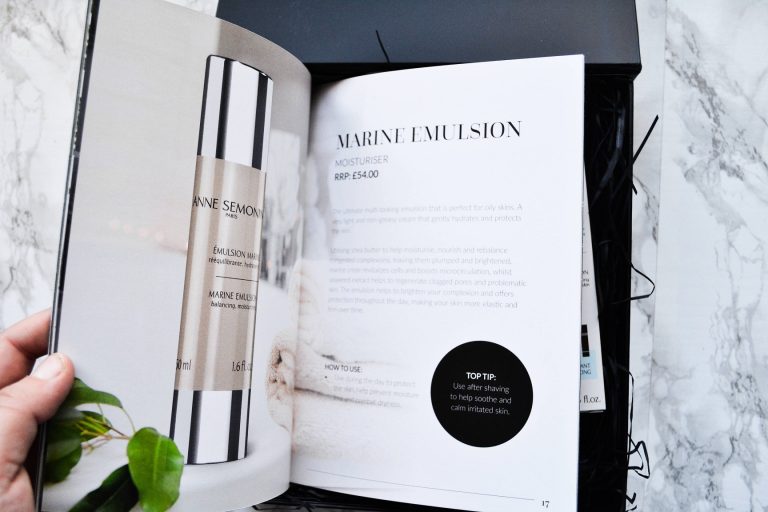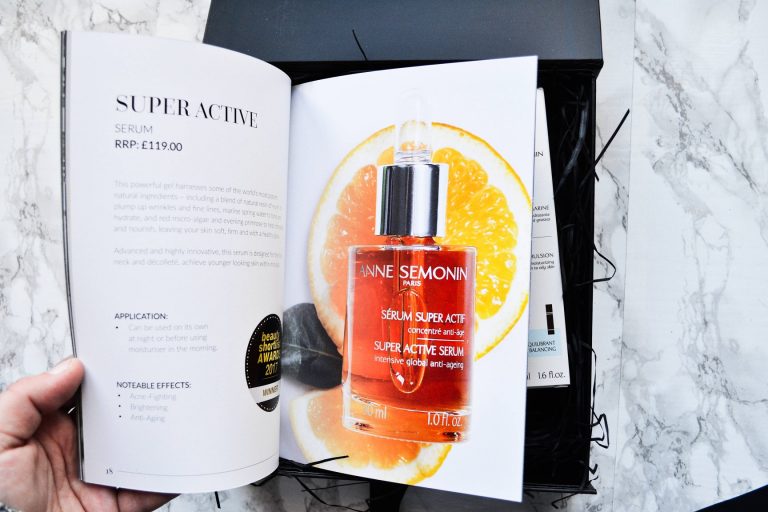 I really love when subscription boxes include pamphlets like this. It's so useful to see how to properly use each beauty item, and how it will affect your skin.
There were 4 items in this exclusive box: Miracle Eye Contour Anti-Wrinkle Cream, Marine Emulsion Moisturizer, Super Active Serum, and an Eye Express Radiance Ice Cube.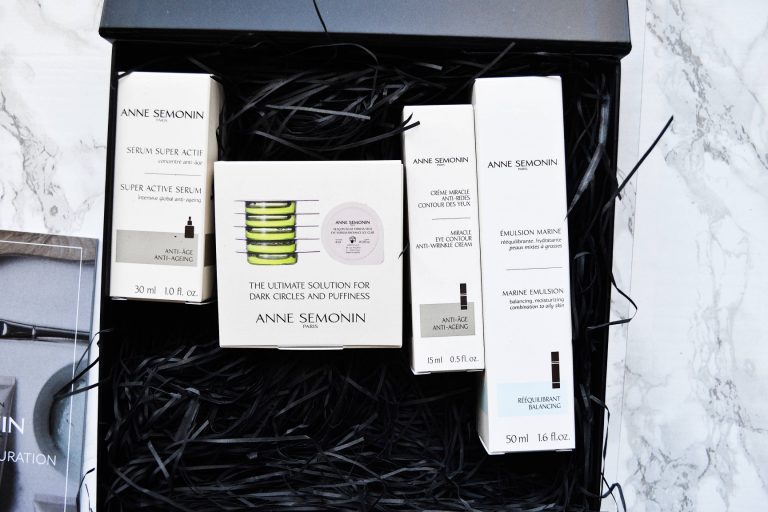 The Marine Emulsion Moisturizer retails for £54 ($68.74). This is a lightweight, non-greasy cream that is perfect for oily skin. It provides moisture and a protective layer against the elements, while preventing clogged pores. The moisturizer utilizes Shea butter to nourish the skin, marine criste to revitalize cells, and seaweed extract to regenerate clogged pores. It has brightening properties, and will help increase your skin's elasticity! I am going to save this for the summer.
My skin is very affected by the seasons. During warm weather, it is constantly generating oil – I go through absurd amounts of blotting paper if I'm not wearing makeup. But, during the winter, my skin is dry and flaky! I need something a little more intense right now, but this will be perfect for when I'm going through an oily spell.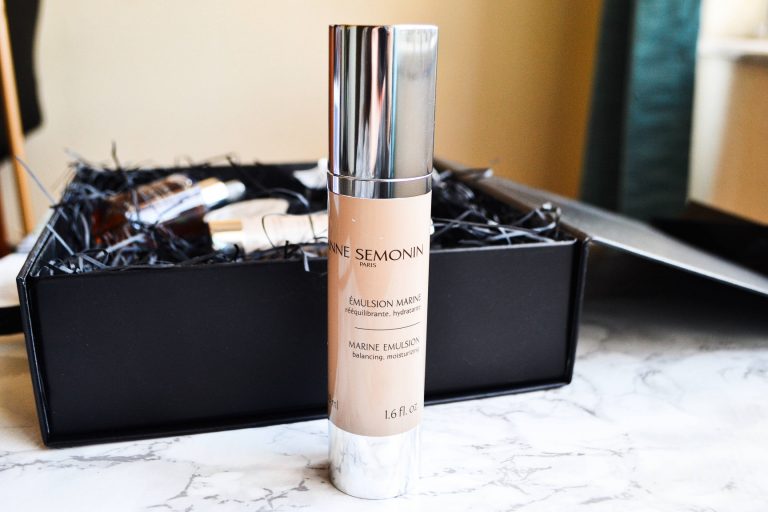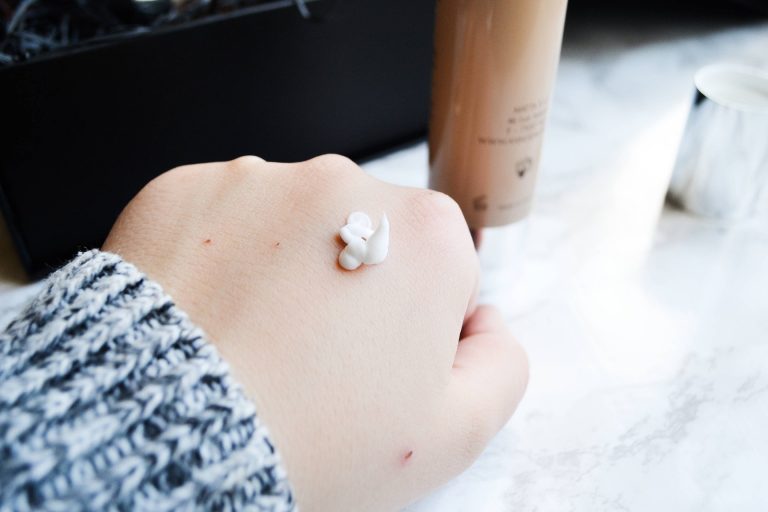 The Miracle Eye Contour Anti-Wrinkle Cream retails for £110 ($140). This cream is a lifesaver! It uses marine retinol to stimulate cell renewal and Vitacium-3 complex to prevent and correct dark circles. I teach classes at 5:30 a.m., and dark circles are the bane of my existence. The nights before I teach, I just take a moment to apply the cream to my undereyes. I can't speak as to its long term skin plumping effects, but it works wonders as an eye brightener.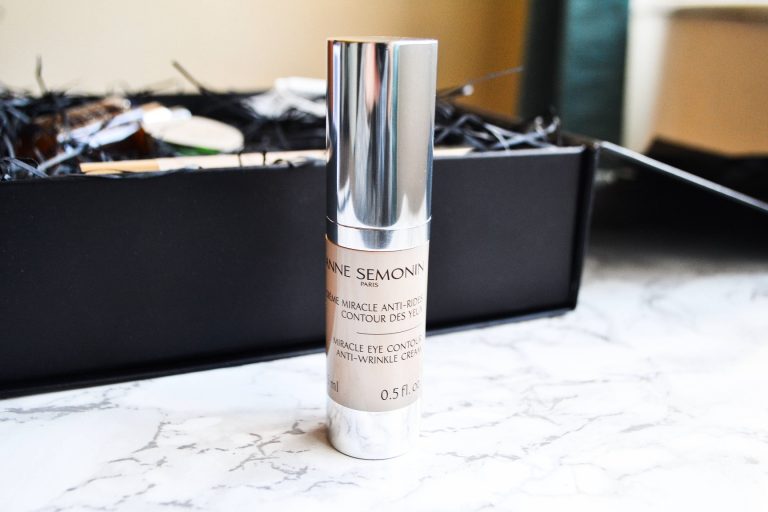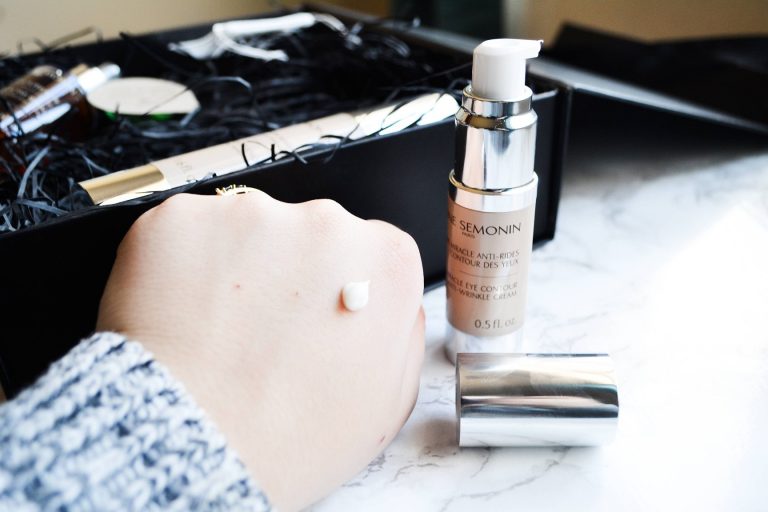 The Super Active Serum retails for £119 ($151.49), which is the priciest item in the box. This gel includes a blend of myrrh resin to plump the skin, marine spring water to tone and ydrate, and red micro-algae and evening primrose to stimulate radiance. It has acne-fighting affects, and I've noticed a decrease in my cystic acne while using this. I've never used such a luxurious serum, and the quality difference is astounding. The serum I was using beforehand would make my skin feel tight and sticky – this seeps into my skin and doesn't feel like a film over top.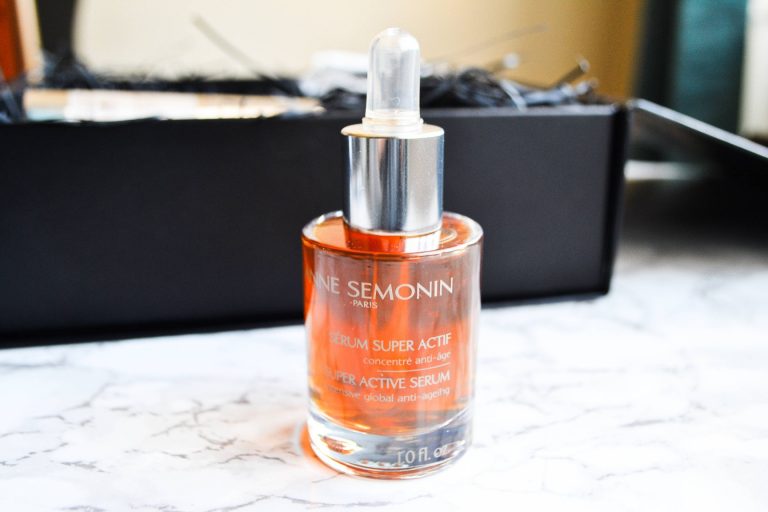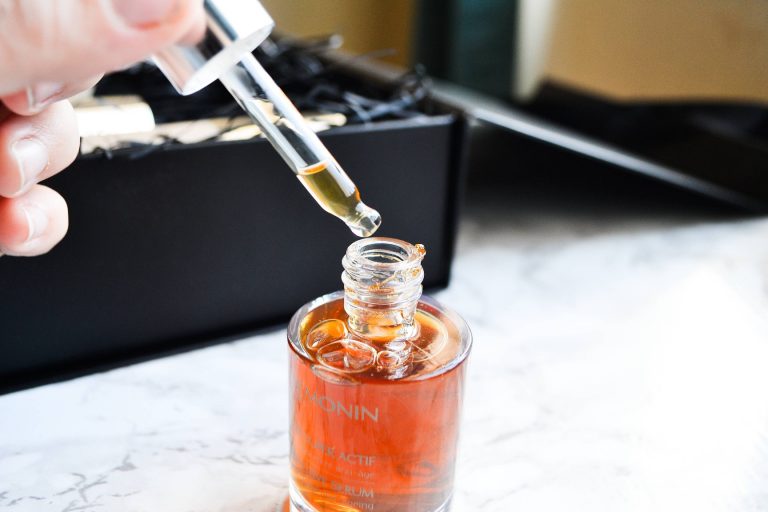 The final item in the limited edition Cohorted box is this Eye Express Radiance Ice Cube sample, which is worth £7.50 ($9.55). This is the only item I haven't tested yet; it's a one time use packet, and I am saving it for when I really need it. The Eye Cub uses ginkgo biloba to stimulate microcirculation, gourd extract to soothe your skin, and marine spring water with hyaluronic acid to revitalie and restore hydration.
You can use the cube by storing it in the freezer for a few hours, placing the ice cube in the gauze satchet, and sweeping it along your eye. I think this will be great for when I forget to apply eye cream the night before work!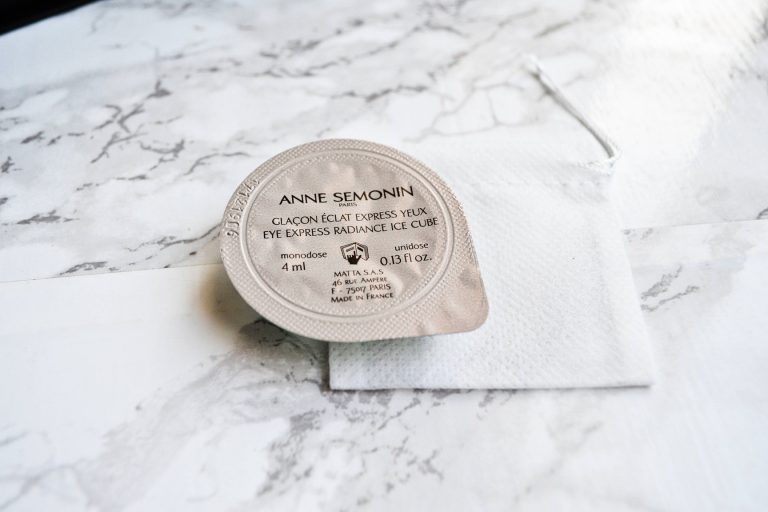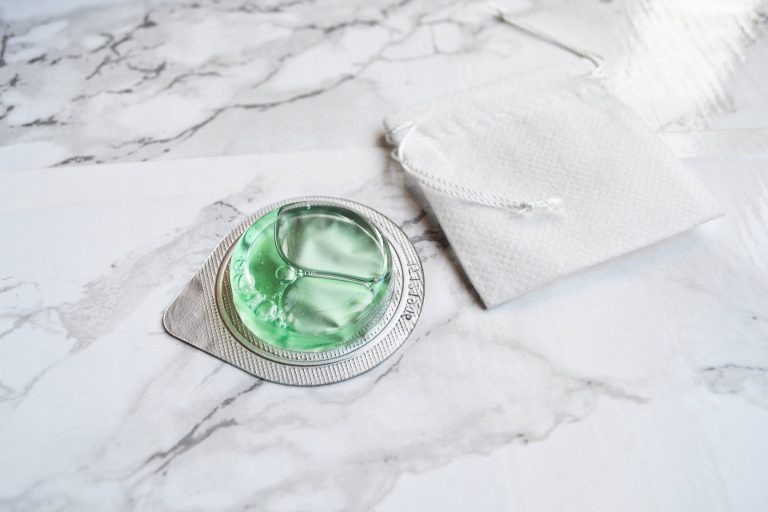 The November Cohorted box had a value of £290.50 ($369.81)!  That's incredible for a box that only costs £35 ($44.56). Honestly, I am stunned by the quality of these products and that Cohorted made luxury skincare so accessible. The serum and the eye cream have both become holy grail products that I use almost every single day. Cohorted is a great subscription for beauty lovers who want to try luxe products for an affordable price.