Comic Block is a monthly comic subscription box for comic book fans. Each Comic Block comic box has a $30+ value and includes 3 comics, an exclusive comic t-shirt and a comic collectible. With today's Comic Block review, we're unboxing the Comic Block July 2015 comic box.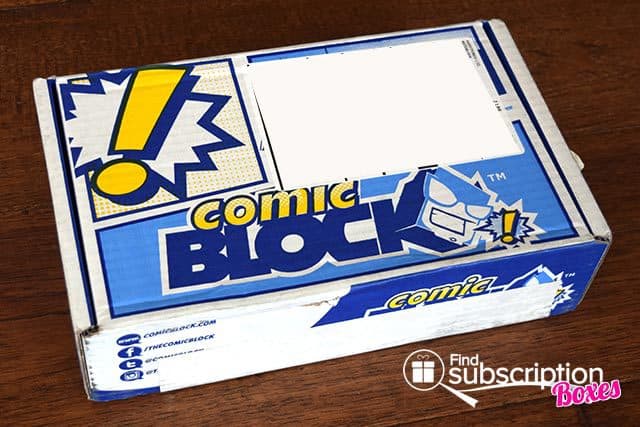 Comic Block includes a product postcard that describes all of the comic items in that month's comic book subscription box.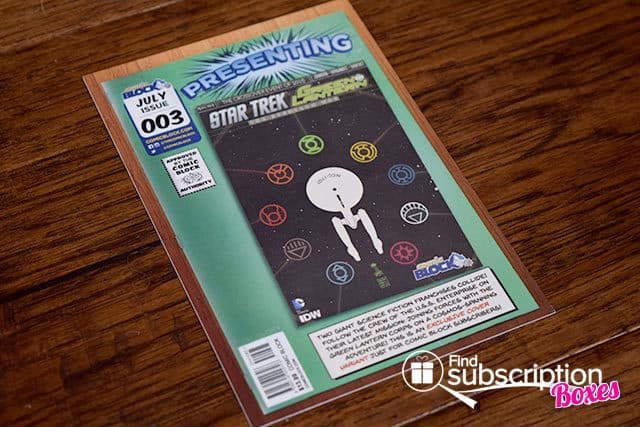 Here's a first look inside our July 2015 Comic Block.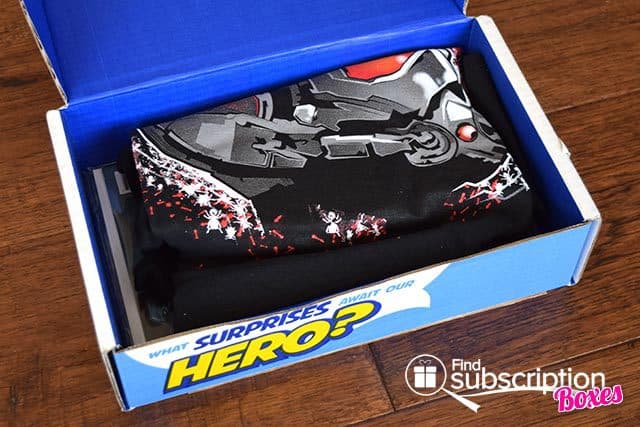 Inside the Comic Block July 2015 Comic Box
There were 5 comic books and comic collectibles in our July Comic Block.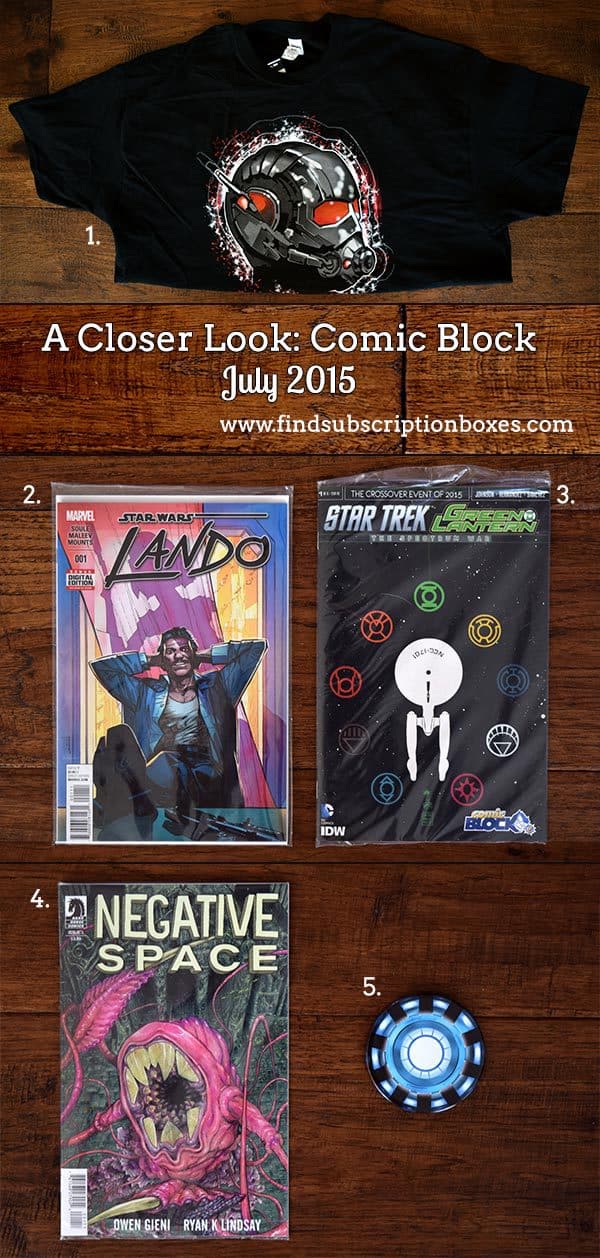 1. AntMan T-Shirt
This exclusive ShirtPunch t-shirt will ensure you watch the new AntMan movie in nerd style!
2. Star Wars Lando #1
Lando Calrissian wasn't always the Administrator of Cloud City. This first issue of his own comic series introduces you to Lando before he made it big.
3. Star Trek Green Lantern The Spectrum War with Exclusive Cover Variant
Follow the crew of the U.S.S. Enterprise as they join forces with The Green Lantern Corps on their latest space adventure.
4. Negative Space #1
"When one man's writer's block gets in the way of his suicide note, he goes for a walk to clear his head and soon uncovers a century-old conspiracy dedicated to creating and mining the worst lows of human desperation."
5. Arc Reactor Coaster
Energize your drinks with this arc reactor coaster. Ironman suit not included.
Comic Block July 2015 Comic Box Review Wrap-Up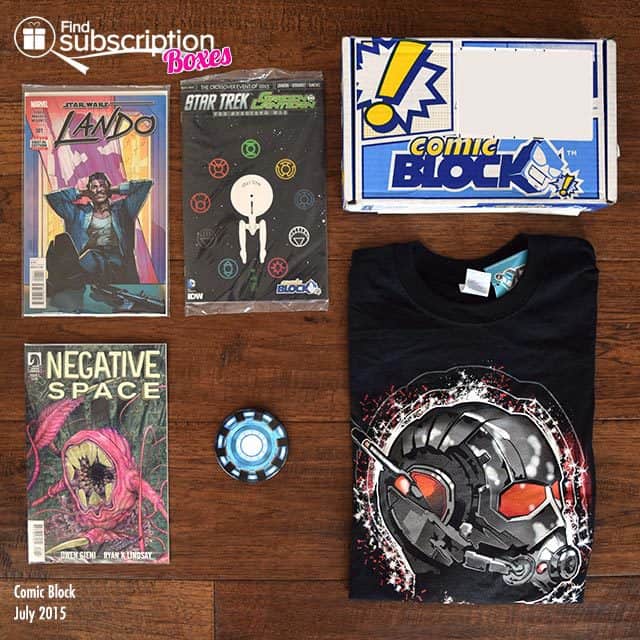 Once again, Comic Block delivers another box of great comic collectibles with their July 2015 comic box. The AntMan t-shirt was worn immediately and the arc reactor coaster was quickly used to blast our way through imaginary walls. We can't wait to see read our new Issue #1 comic books!
Which was your favorite July Comic Block item?
Get a sneak peek into the August Comic Block with the latest Comic Block box spoilers!
Become a Comic Block subscriber and get a free gift! For a limited time, new subscribers can get a FREE $20 Welcome Block nerd box with new Comic Block subscriptions.