For those of you who are beer lovers you will want to learn more about this craft beer subscription box that is delivered to your door every month! Craft Beer Club is a subscription box that can be delivered monthly, every other month or quarterly. Each month they carefully select 12 beers (that is 4 styles of beer and 3 of each variety) to include in the box. These beers are selected from small breweries from all over the county who have perfected their craft and are quickly making a name for themselves.
This month was my first month for my box to be all cans!!! The Original Craft Beer Club only does canned beer a couple of times a year. This is such a fun way to mix up your subscription and you don't know when it is coming.
As usual, two breweries were featured in the box with four different types of beer and 3 cans of each variety. Mason Ale Works and Straight To Ale were the two breweries this box of beer was sourced from. My husband and I were super excited to do a taste test.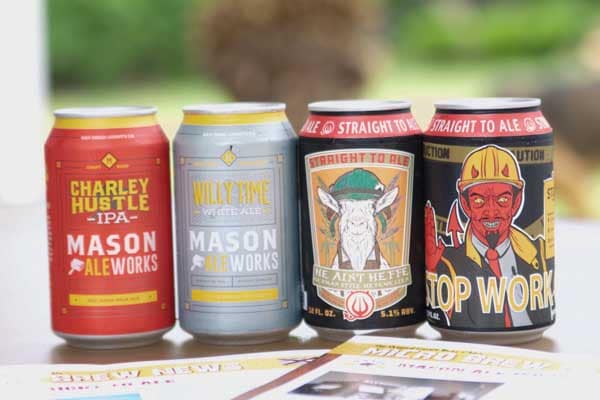 I love that every box comes with a Micro Brew News which contains a complete background description of the breweries features, food pairing for your brew and a little beer trivia. I am a total nerd and love to read the entire history and origin of things. A back story brings out even more flavor of your beer, in my opinion.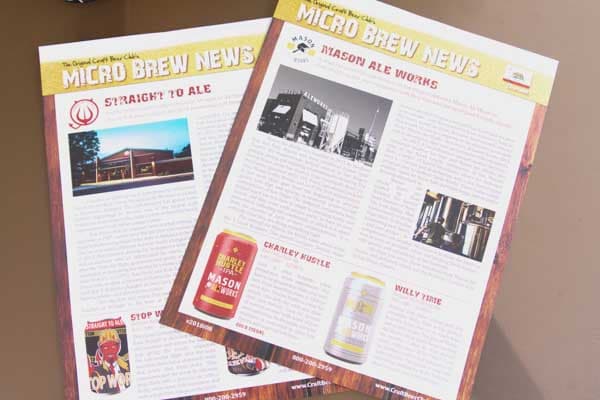 We started with the two cans from Mason Ale Works. This is a small, but growing craft brewery in San Diego, California. It is dedicated to quality and consistency with their flavorful lineup of food-friendly classics. Founded in 2015 by brothers and their childhood friend, Mason Ale Works came about when they decided they wanted to have a build in brewery in their Urge Gastropub location.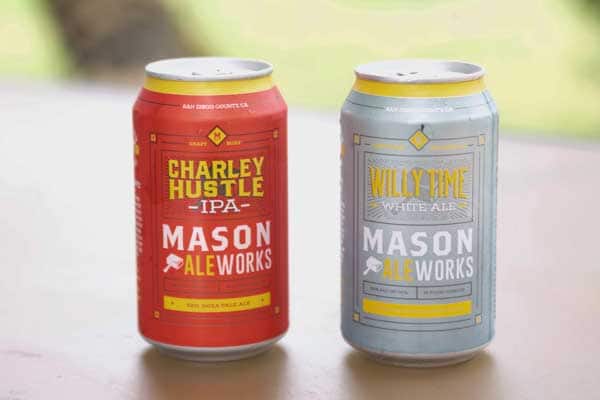 They included a Red India Pale Ale and a Belgian Style White Ale.
Charley Hustle was the Red India Pale Ale and is what happens when preparation meets opportunity. This beer is for people who defy the odds and make their own fortune. This beer has aromas of toasted caramel with notes of pine resin and citrus. Deep hop with a little bitterness.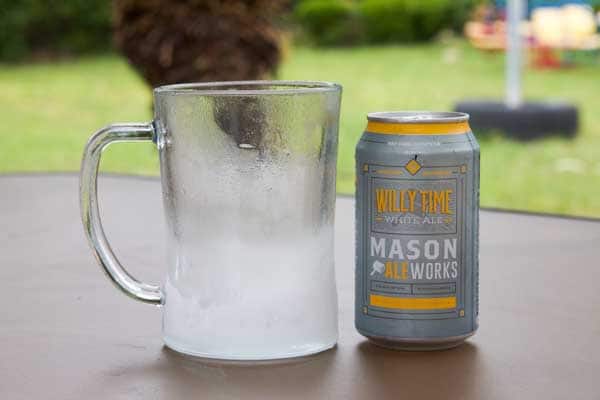 Willy Time is the Belgian Style White Ale and is brewed with bitter orange peel and coriander. This beer is an ideal flavor to pair with just about anything.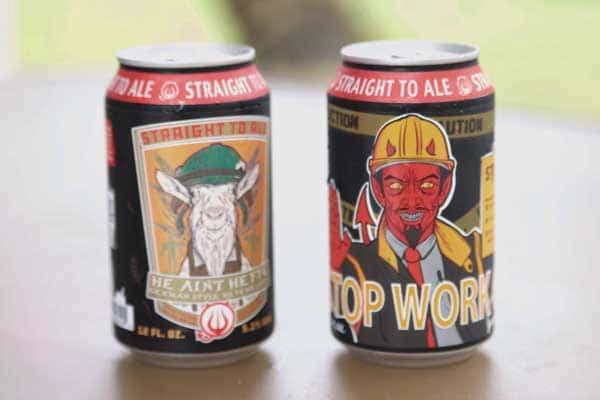 Straight To Ale is southern born and southern brewed. It is one of Alabama's largest and most promising craft breweries. Founded in 2009 by local homebrewing enthusiasts in Huntsville, Alabama. It has grown from humble beginnings to become one of the largest breweries in the state with a wide variety of flavorful, locally inspired brews with rather unique names.
Stow Work 689 is a German Kolsch. This classic German Kolsch got it's name from Strait to Ale's first location, an old run-down mill where the landlord was giving the county inspectors the run-around and was given a "Stop-Work" order that nearly shut them down. It has a mild sweetness with a slight hint of hops on the finish.
He Ain't Here is a German style Hefeweizen. Named for a little drunken pun of the 1969 hit by the Hollies "He Ain't Heavy, He's My Brother." This beer is sweet, citrusy and refreshing. I would also add that this was my husbands favorite of the four beers.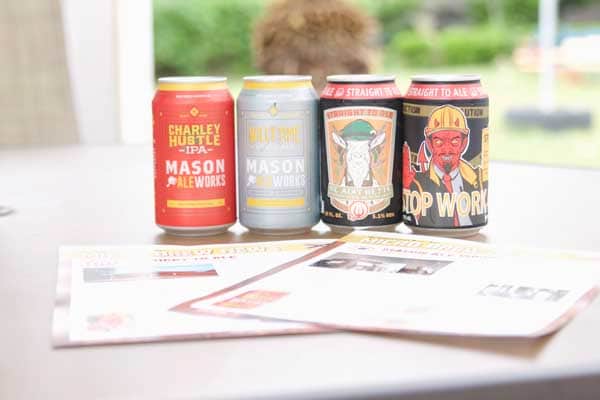 This box was another fantastic variety of beers and was a lot of fun to taste and learn about. If you have been considering joining a monthly subscription for Craft Beer then you need to sign up for next months Original Craft Beer Club!
SaveSave