There is just 1 day left to reserve your June 2016 DBH Collector's Box. DBH Collector's Box is a t-shirt subscription box that delivers two, high-quality tees, designed by industry artists to your door. The DBH Collector's Box June 2016 box theme is Surreal! This month's artists are againstbound & neonbeast.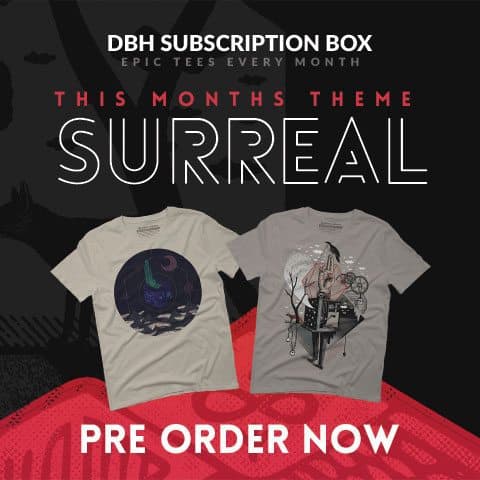 Break free from reality and embrace the irrational. Let your subconscious guide you through a dreamlike world of juxtapositions and unlikely combinations. The limit goes beyond your imagination.
Pre-orders for the June Surreal DBH Collector's Box close on May 20, 2016. Subscribe today to reserve your limited edition Surreal t-shirts!