Loot Crate is a monthly geek subscription box delivering a geek t-shirt and other geek and gamer collectibles every month. With today's Loot Crate review, we're unboxing the December 2015 Loot Crate. Each month's Loot Crate box has a different theme. The December 2015 Loot Crate theme was Galaxy.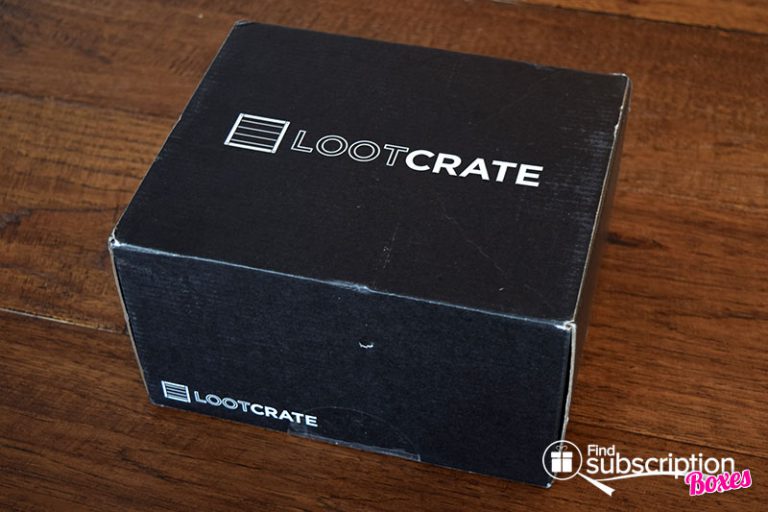 Each month, Loot Crate includes a themed mini-magazine with articles and descriptions of that month's geek collectibles. This month's issue had an interview with Halo 5 Executive Producer, Chris Lee and a recap of Loot Crate 2015 boxes.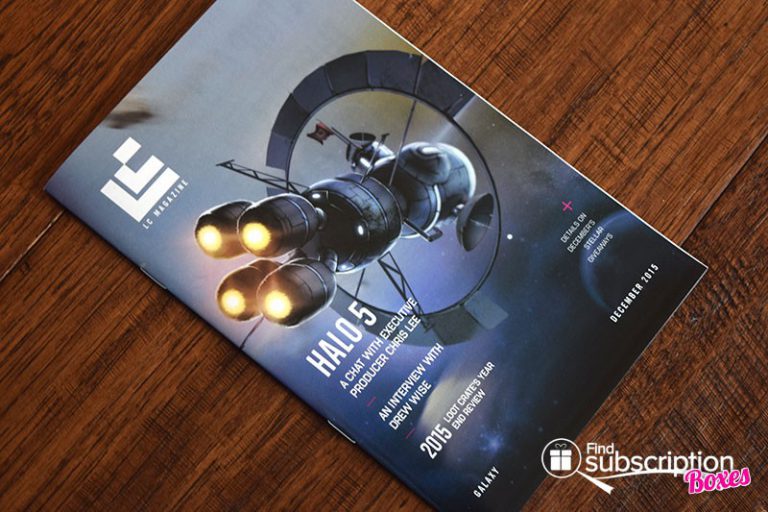 Here's a first look inside our December Galaxy Loot Crate.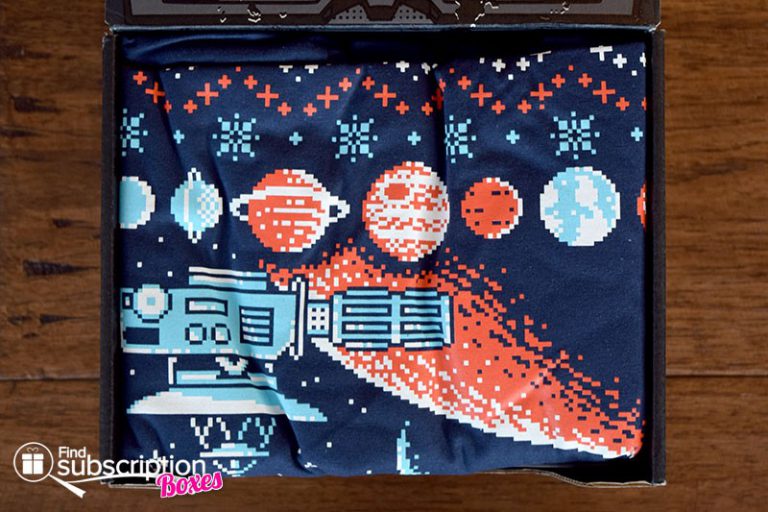 Inside the December 2015 Loot Crate Galaxy Crate
There were 5 geek items in the December Loot Crate Galaxy Crate.

EXCLUSIVE Star Wars Han Solo Vinyl Bobble-Head
This Funko Hans Solo Bobble-Head is ready to be your sidekick for your next winter galactic adventure.
EXCLUSIVE Star Wars BB-8 Crew Socks
Channel the force and show of your Jedi-style through these colorful Star Wars BB-8 socks.
EXCLUSIVE Halo 5 Ammo Tin Box
Store your gear, snacks, or other collectibles in this tin box with military-style clasp.
EXCLUSIVE Ugly Holiday Sweater T-Shirt
Designed by artist Drew Wise, this holiday t-shirt features a fun 8-bit mashup of historical space vehicles.
EXCLUSIVE Galaxy Quest Authentic Prop Replica Patch
Turn any jacket or bag into official Galaxy Quest command uniforms with this authentic prop replica patch.
Bonus Items:
Loot Crate Galaxy December 2015 Collectible Pin
Halo 5: Guardians REQ Pack
December 2015 Galaxy Loot Crate Review Wrap-Up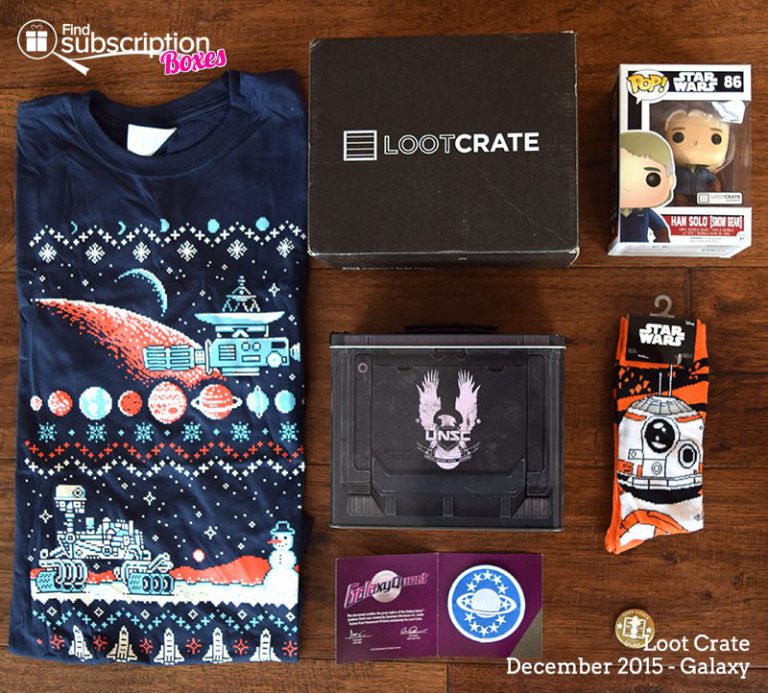 The December 2015 Galaxy Loot Crate geek box was filled with exclusive geek collectibles from the latest geek movies and games. This month's box also gave a nod to older geek favorites. The Hans Solo Funko and BB-8 socks are perfect for Star Wars fans. The Ugly Holiday T-shirt is great for showing some geekiness with our Holiday spirit.
Which was your favorite exclusive collectible from the December Galaxy Loot Crate?
Loot Crate Sale
For a limited time, save $5 off any Loot Crate subscription with code BOX5. PLUS, get a FREE Month of Loot Crate Level Up with 3+ months of Loot Crate!
Hurry, coupon code expires 12AM PST, January 1, 2016.