The BlockheadBox by Fight4Them is a monthly subscription box for Bully Breeds, Heavy Chewers, and your favorite Blockhead Dog. Each Blockhead box delivers a variety of durable dog chews and toys and tasty dog treats. Blockhead Box also supports charities, rescues and humane law enforcement to combat animal cruelty and dog fighting by donating a portion of their proceeds from each box. With today's Blockhead Box review, we're unboxing the December 2016 Blockhead Box.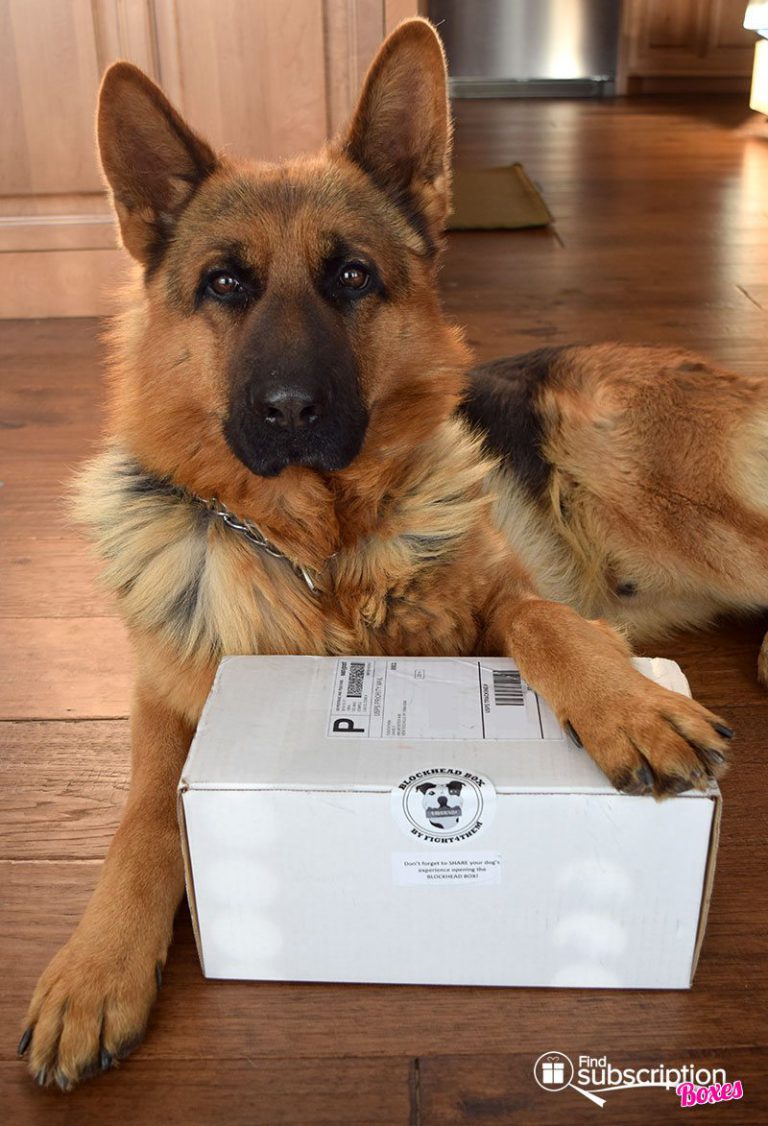 Here's a first look inside our December 2016 Blockhead Box.
Inside the December 2016 Blockhead Box
There were 6 dog products in the November Blockhead Box.

Holiday Dog Scarf
etta says Crunchy 12 Inch Premium Deer Chew
Reindeer Poop – Carob Flavor
Pet Qwerks Toys Antler
sodapup Magnum Treat Dispenser
sodapup Crazy Bounce Durable Retrieving Ball
December 2016 Blockhead Box Review Wrap-Up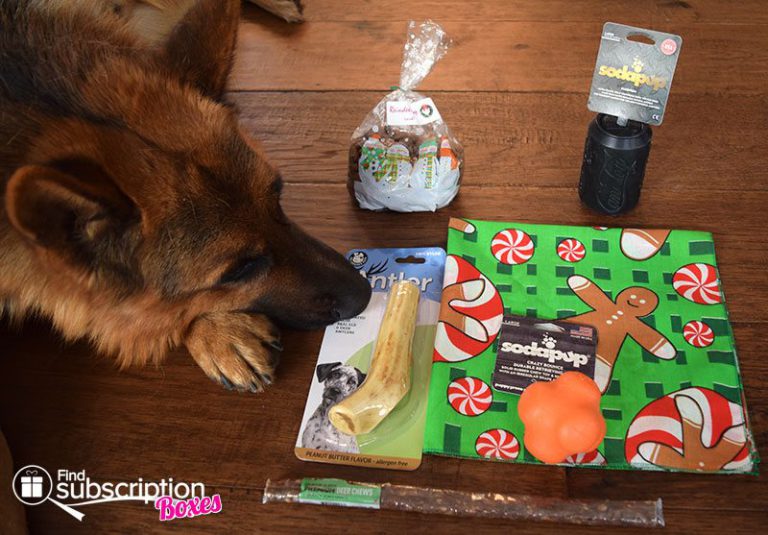 From the stylish dog scarf to the Reindeer Poop, Judah enjoyed all of the dog goodies in December's Blockhead Box. The dog scarf was fun, festive and large enough to fit around Judah's fuzzy scruff. Here, he's modeling the scarf while taking a break from gnawing on the Antler chew toy. The antler is 100% nylon and flavored with peanut butter, one of Judah's (and pretty much every dog's) favorite flavors.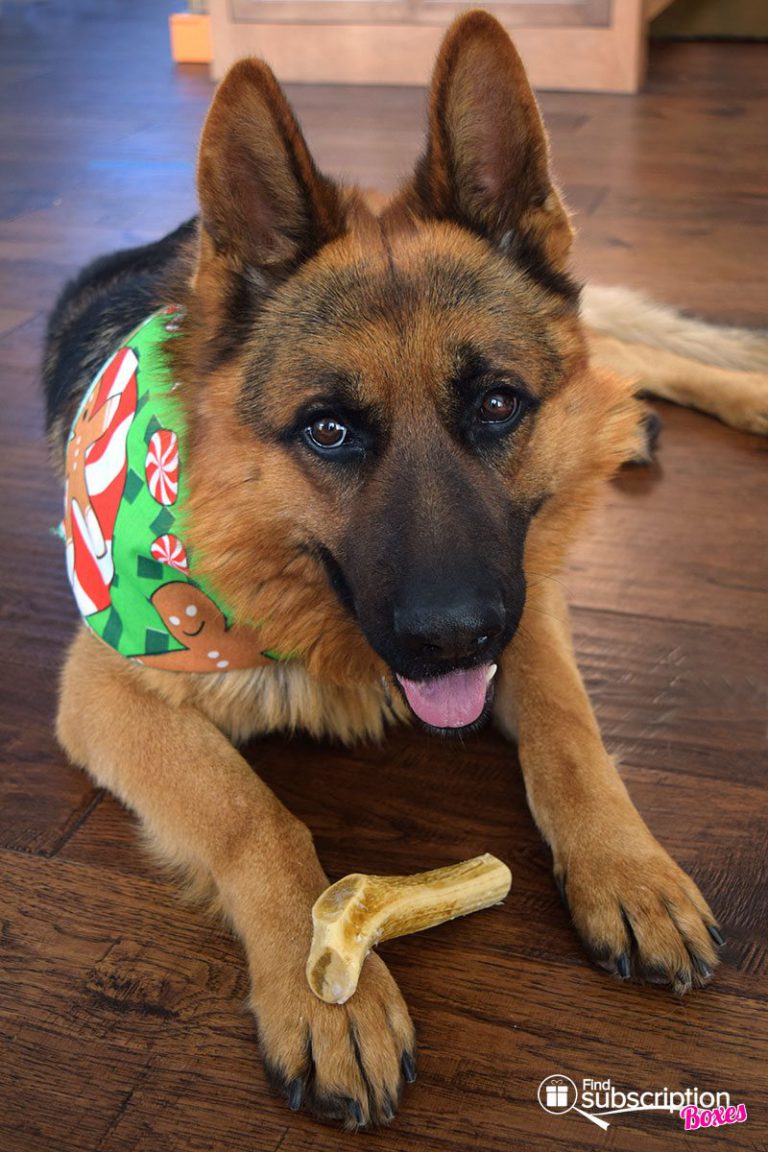 The sodapup retrieving ball is a lot of fun. It has bumps all over the ball so it will bounce in unexpected directions when played with. It's made of solid rubber which makes it durable for heavy chewing.
This month, the carob "Reindeer Poop" was Judah's favorite treat. At first, we put the treats in the sodapup treat dispenser, which he would nose around until the treats fell out. Then he decided to bypass the toy and go straight to the source.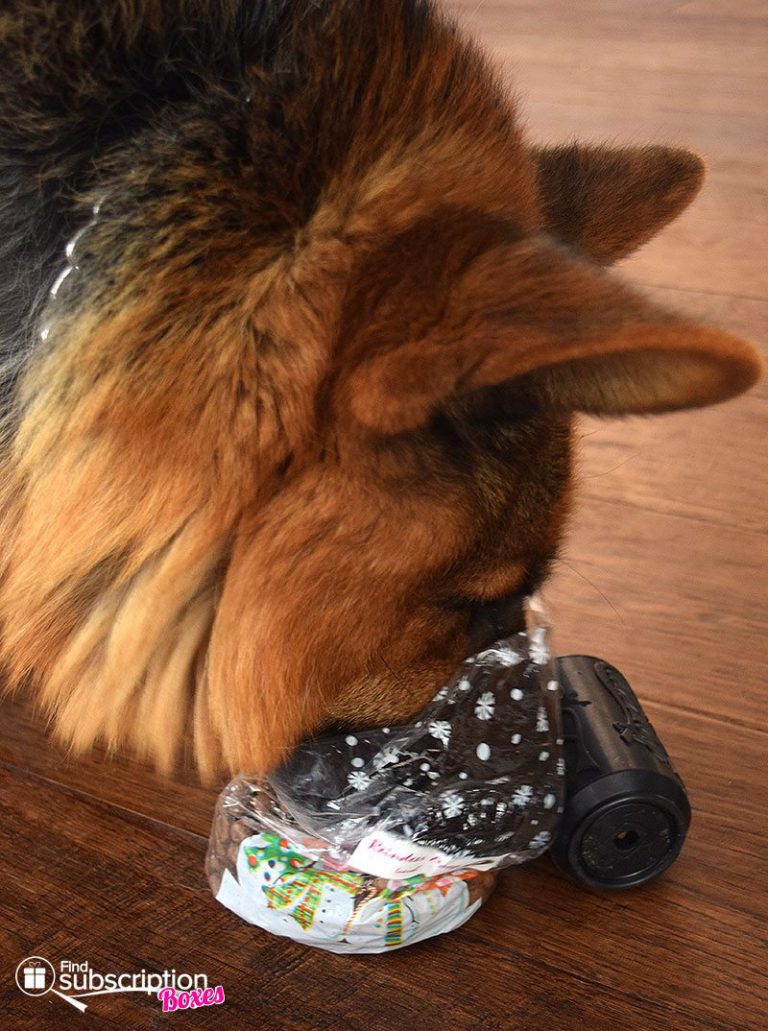 Judah made quick work of the deer chew. This is the second time he's tried etta says chews. Just like last time, he crunched his way through the chew and enjoyed every bite.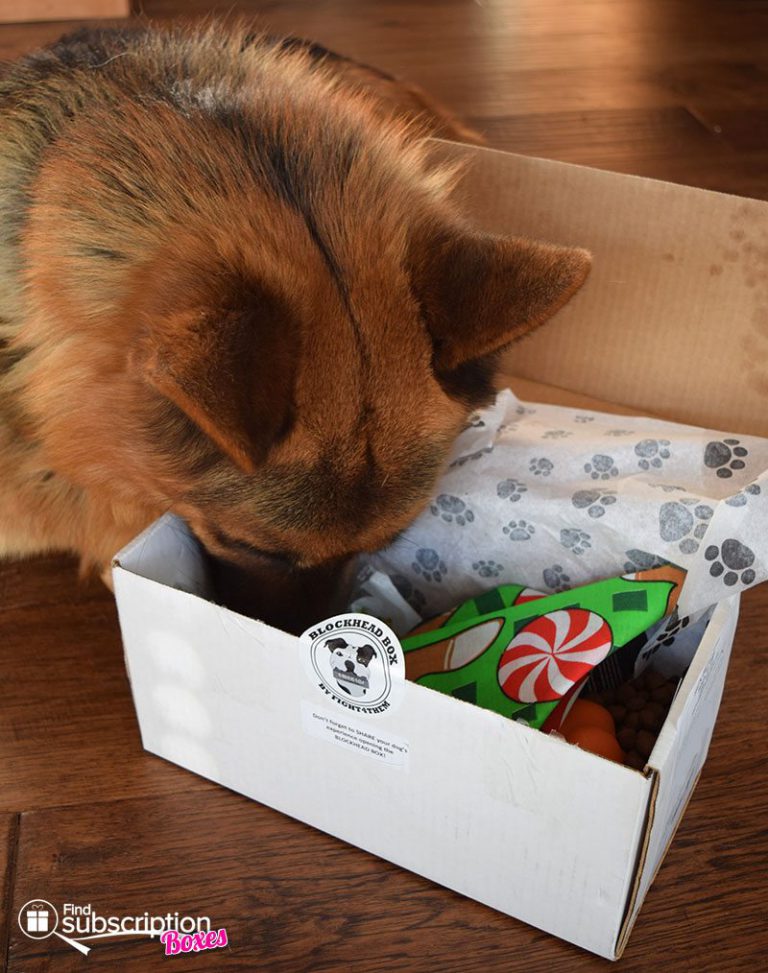 Which was your dog's favorite December Blockhead Box dog item?
Blockhead Box Coupon
For a limited time, use Blockhead Box coupon code FIRSTBOX20 to save 20% off your 1st month of Blockhead Box! If you're one of the 1st 100 subscribers, you can save 10% off your subscription for life with code FOUNDER10.