Fit Snack is a monthly subscription box that delivers fitness nutrition to your door every month. Each Fit Snack box features healthy snacks, suggested exercises to help you get fit, and more motivational tips. With today's Fit Snack review, we're unboxing the December 2016 Fit Snack box.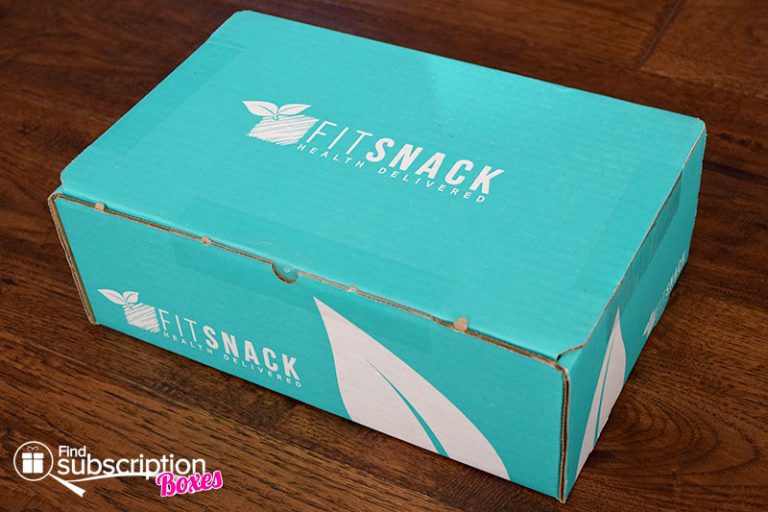 Fit Snack includes a card in each box describing that lists that month's healthy snacks. The card also has exercise challenges for workouts you can do at home.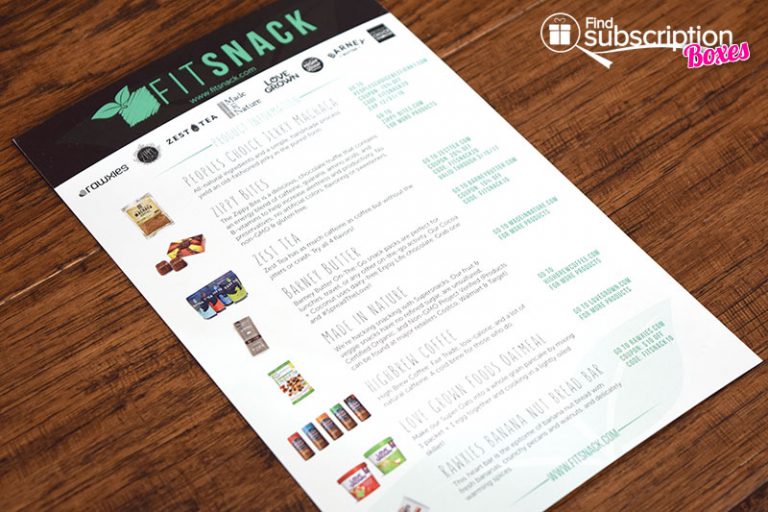 Here's a first look inside our December Fit Snack box.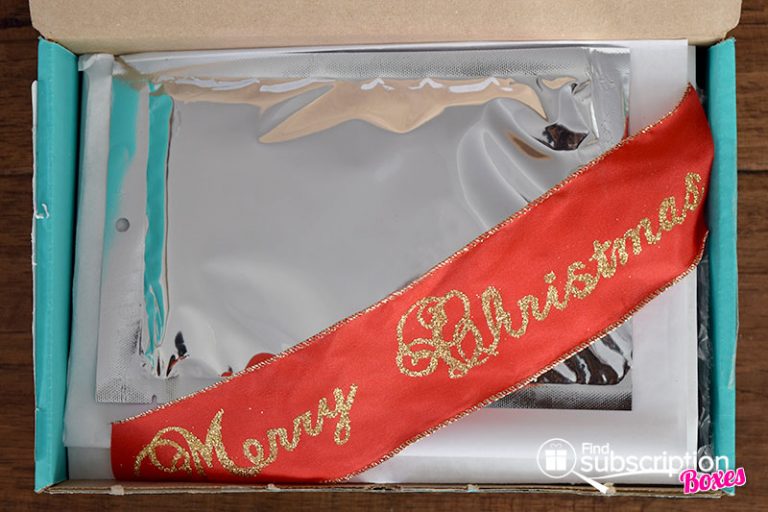 Inside the December 2016 Fit Snack Box
There were 8 healthy treats and 4 bonus items in our December 2016 Fit Snack box.

Rawxies Banana Nut Bread Bar
Enjoy fresh banans, pecans and walnuts with this delicious heart bar.
Zippy Bites – Mint
Increase alertness and productivity with this delicious chocolate truffle containing an energy blend of caffeine, guarana, amino acids, and B-vitamins.
People's Choice Jerky Machaca
This old-fashioned jerky is made with all-natural ingredients and a simple handmade process.
HighBrew Coffee
Enjoy a cold brew of this fair trade, low-calorie coffee with lots of natural caffeine.
Made in Nature Supersnacks
These Supersnacks of fruit and veggies have no refined sugar are Certified Organic, and Non-GMO Project Verified.
Barney Butter
Take this Cocoa+Coconut spread with you for a tasty spread for lunches, travel, and other on-the-go activities.
Love Grown Foods Oatmeal
Start your day off with a bowl of oatmeal or use it to  make a whole grain pancake!
Zest Tea
Get the caffeine without the jitters or crash with Zest Tea.
Bite Fuel Power Bites Protein Cookies (Bonus Item)
Greens Best ReJuvenate Formula (Bonus Item)
Purely Inspired Organic Protein – French Vanilla (Bonus Item)
Dream Water Sleep Powder – Snoozeberry (Bonus Item)
December 2016 Fit Snack Review Wrap-Up
The December Fit Snack box delivered delicious treats to help us power through our days. We love our morning coffees so it was great to get a variety of energy-boosting products that had caffeine. The Zippy Bites combine chocolate and caffeine to create an organic chocolate truffle that's also an energy supplement. Prefer to drink your caffeine? The Zest Tea is a great way to get your morning energy if you don't love coffee. Coffee lovers will enjoy the convenience and natural energy from the premium HighBrew cold-brew coffee.
You can start your morning off right with the Love Grown Oatmeal. It's full of whole grains and seeds to create a hearty hot cereal. The Rawxies Banana Nut Bread bar tasted just like banana bread, but way healthier. The walnuts in the bar give great texture. Following the breakfast theme, the People's Choice Jerky Machaca is an exotic way to add some flavor to your morning routine. The finely-shredded jerky adds a burst of savoryness to your morning eggs, or any meal.
December's Fit Snack box also had some tasty and nutritious snacks for that afternoon kick, or for some guilt-free snacking. The Bite Fuel Chocolate Chip Protein Cookies were soft-baked and so good. We enjoyed both varieties of the Made in Nature Supersnacks. We particularly liked the added crunch from the seeds in the Super Berry snack.
What was your favorite December 2016 Fit Snack healthy snack?
Fit Snack Coupon
For a limited time, use our Fit Snack link to subscribe and you'll save $3 off any Fit Snack subscription! Sign up for 6 or 12 month Fit Snack subscriptions and you will also receive up to 3 bonus gifts, in addition to the $3 discount.