Deontebox is a customized subscription box that is filled with items that match your interests. There are several boxes available, such as Men's Fashion Box, Women's Fashion Box, Spiritual, Novelties, and more! Deontebox has a unique interview process to determine which products should come in your box.  I chose the Novelty Box, and I filled out many survey questions about my taste in TV shows, movies, and video games. Basically, this box is perfect for anybody who is a part of one or many "fandoms." A few of my pop culture obessions include Zelda, Labyrinth, The Dark Crystal, and Community – so I made sure to include that in my survey.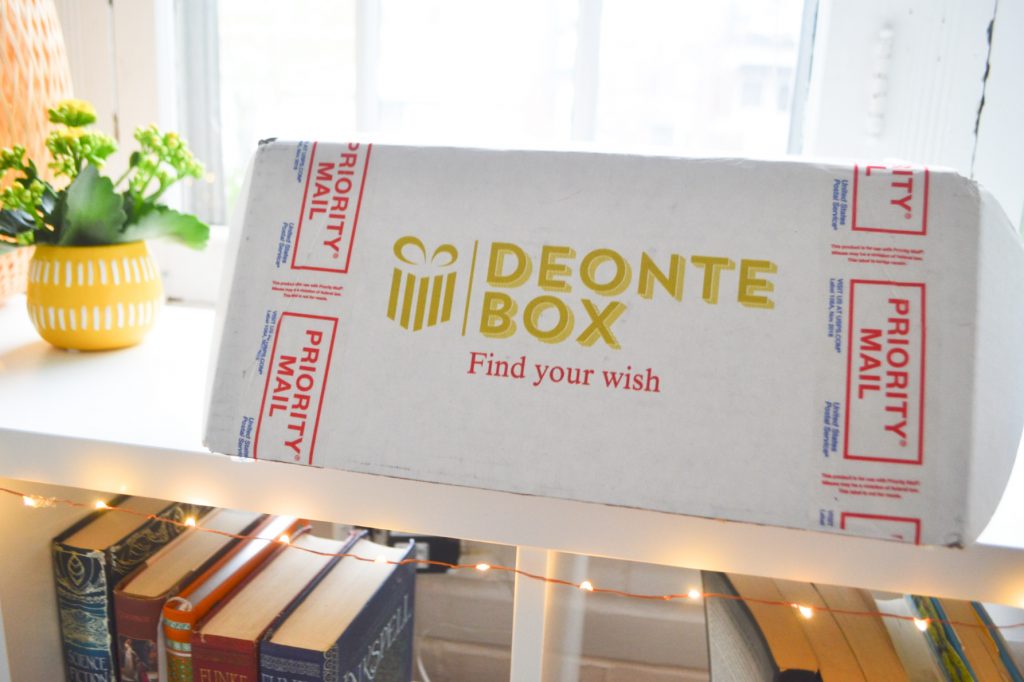 My box had plenty of packaging material, so even the more delicate items arrived in perfect condition.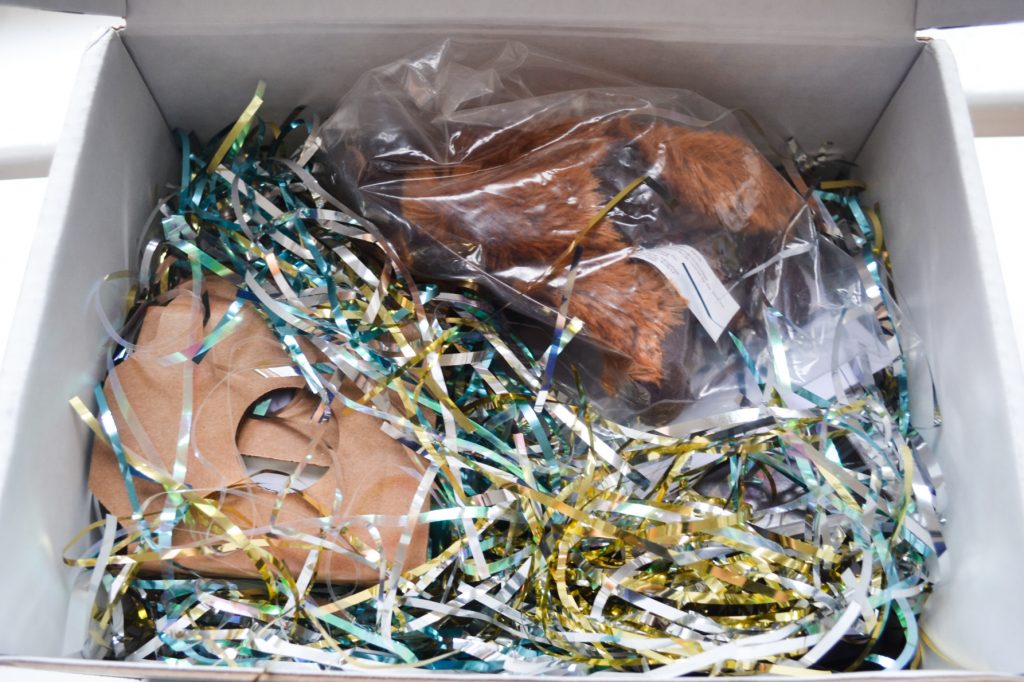 I also received a note from Wayne Smith, who curates the boxes. He reads through everybody's survey answers and creates the perfect box for you!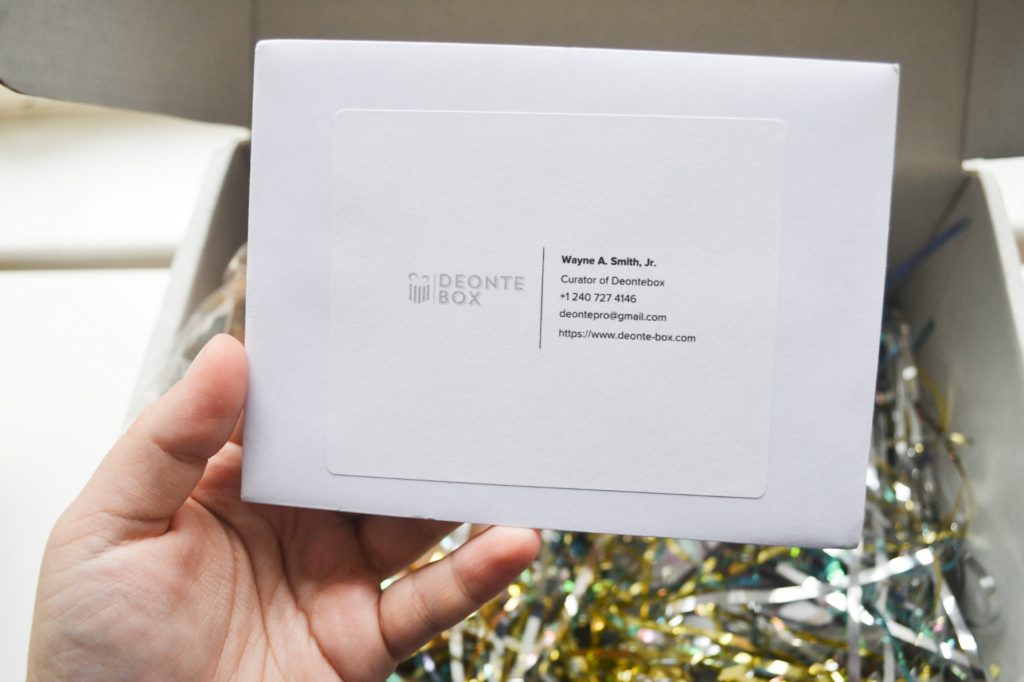 He left me a personal note, apologizing for a delay due to a bout with the flu. I really appreciate that he included that note in my box. Even though I had to wait a little while, the box was definitely worth the wait. The bottom part of the card listed all of the products in the box, as well as the value. This box had a value of $100!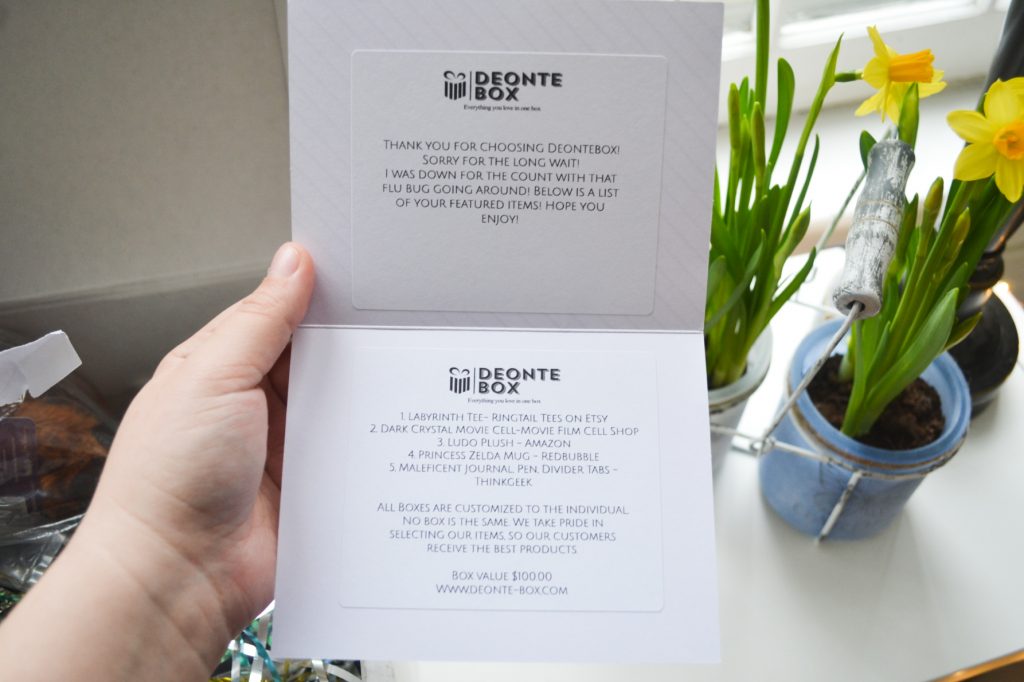 Here's a quick glimpse at the assortment of items in my Novelty Deontebox: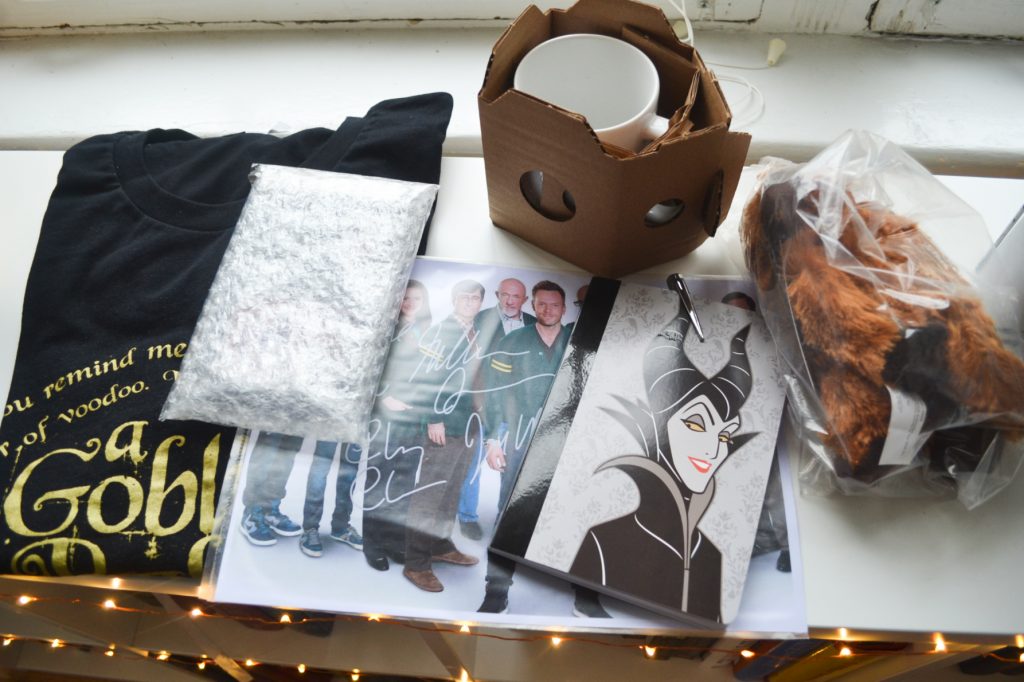 Now, let's take a look at each individual item!
Ludo Plush ($20.10)
I actually squealed aloud when I saw this!! Labyrinth is my favorite movie of all time; I watch it several times every year and know EVERY line by heart. Ludo is one of my favorite characters, so I am completely in love with this plushie!  It is so soft, and very detailed. Even better, it is officially licensed Jim Henson merchandise, so my little geeky heart is happy. I will definitely be keeping the tag!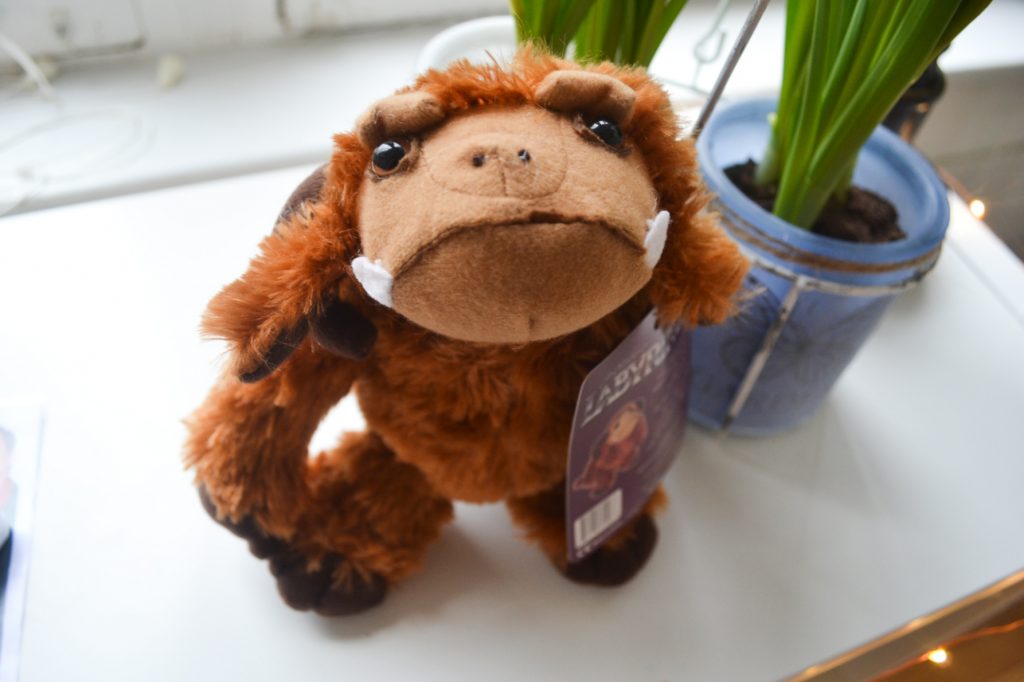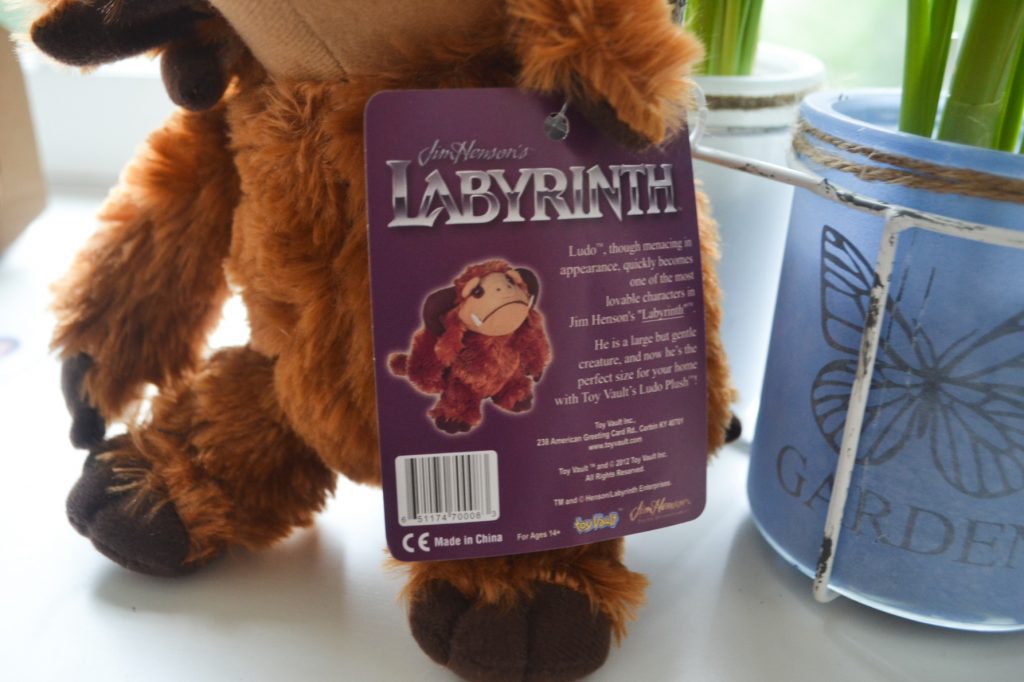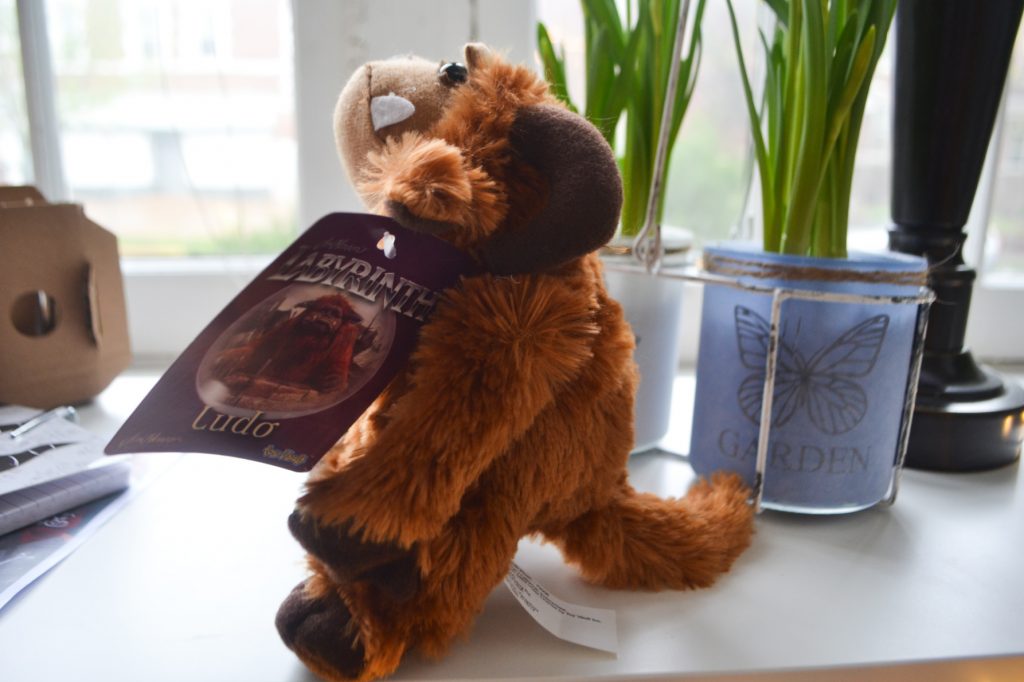 Maleficent Stationery Set ($10)
This stationery set from ThinkGeek features Maleficent, my favorite Disney villain. I didn't mention my favorite Disney characters in the Deontebox survey, so Wayne told me he used his intuition to determine what to include. I am impressed!
I'm a teacher, so I am always in need of notebooks and pens. I love the glossy feel of the notebook, as well as its featured illustration of the most bad-ass villain. The pen isn't super high quality, but it features a cool silhouette of Maleficent. And I LOVE the sticky tabs; I've used them every day for the last week.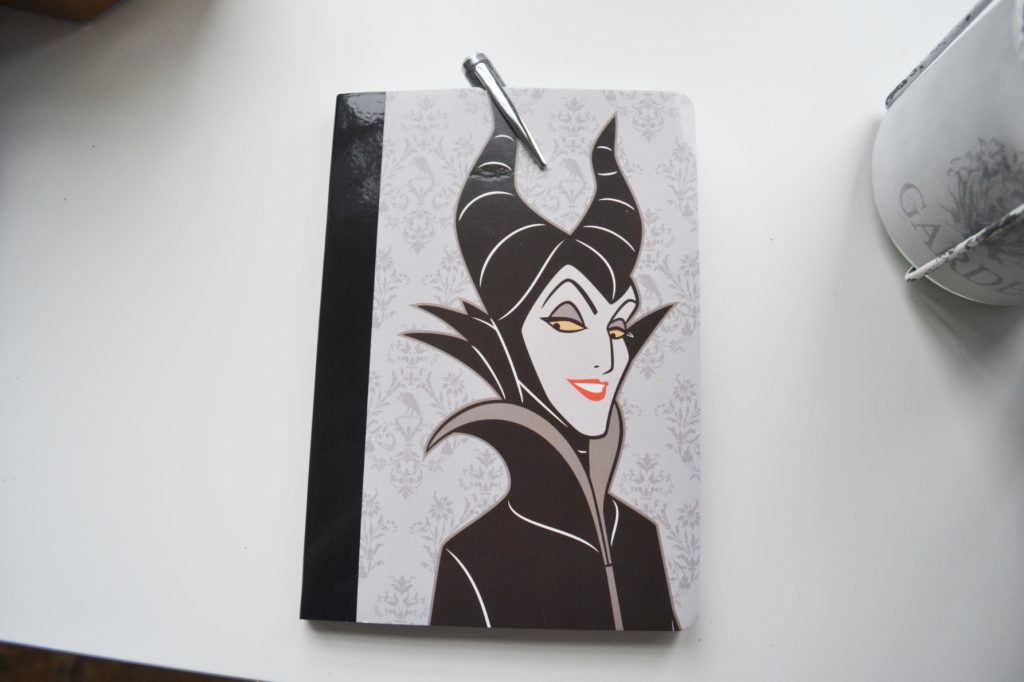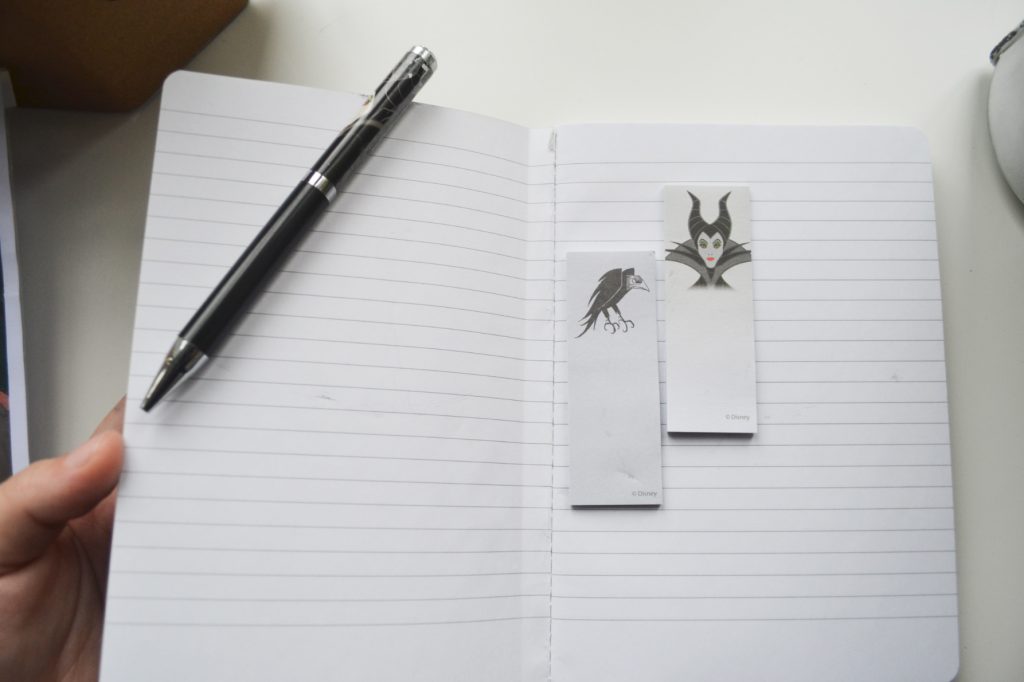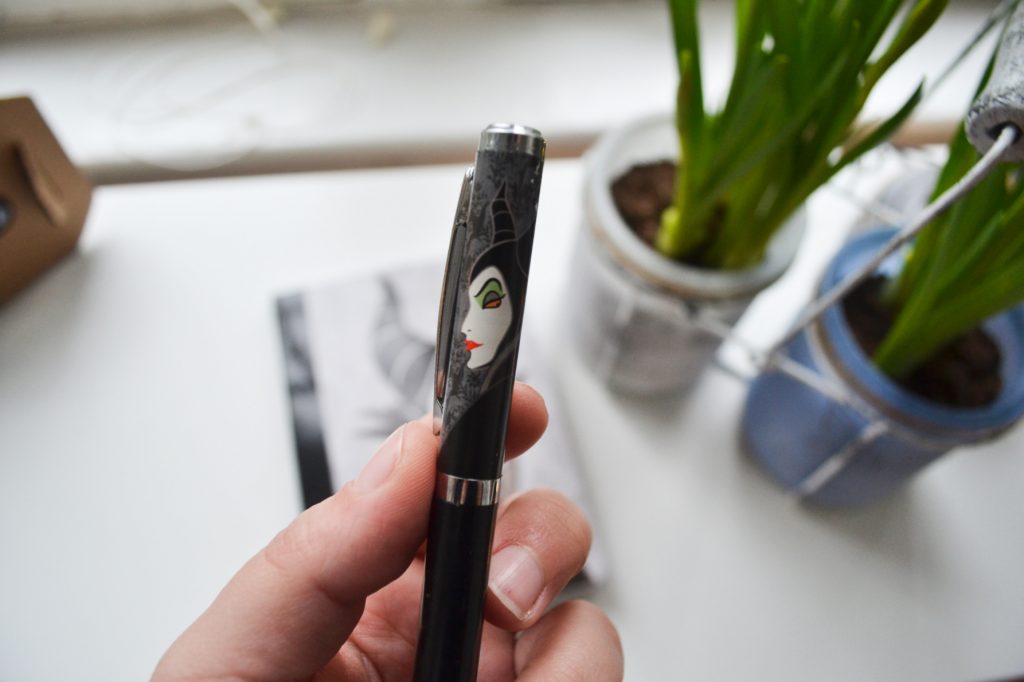 Princess Zelda Mug (estimate: $15.60)
I couldn't find this exact mug on Redbubble, but most of the Zelda mugs there are $15.60, so I used that for the retail value estimate. I have a plethora of coffee mugs, but I'm always happy to add to my collection. The Legend of Zelda is my favorite video game series, and I own SO much of their merchandise – but for some reason, I didn't have any Zelda themed coffee mugs! This mug is perfect; it holds a lot of coffee and the design is awesome. It appears to be from Twilight Princess, which is one of the best games in the series in my opinion.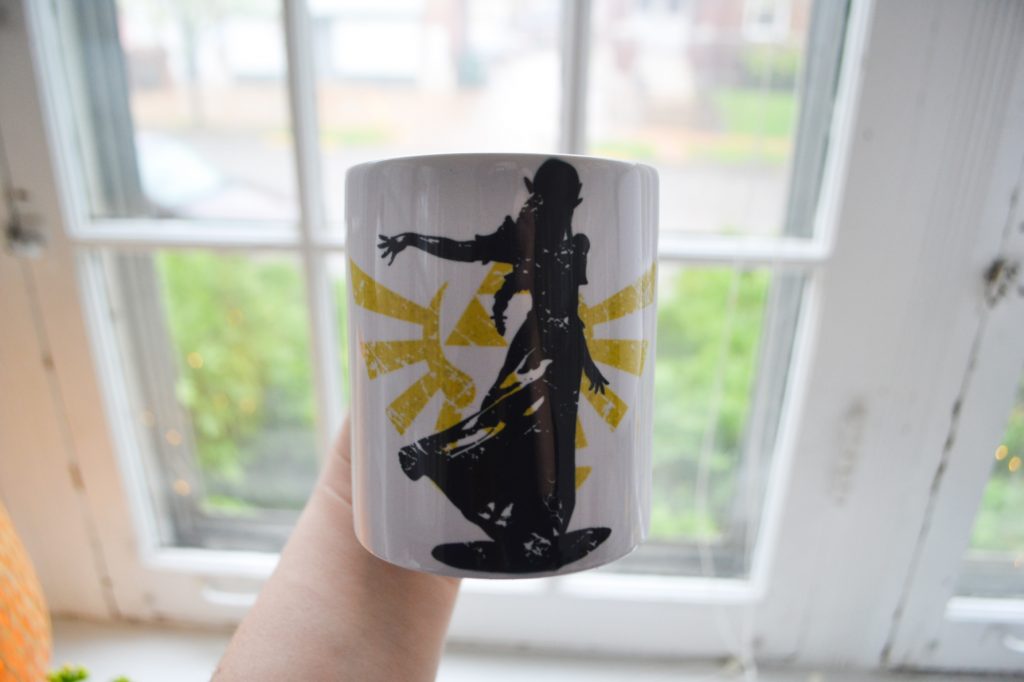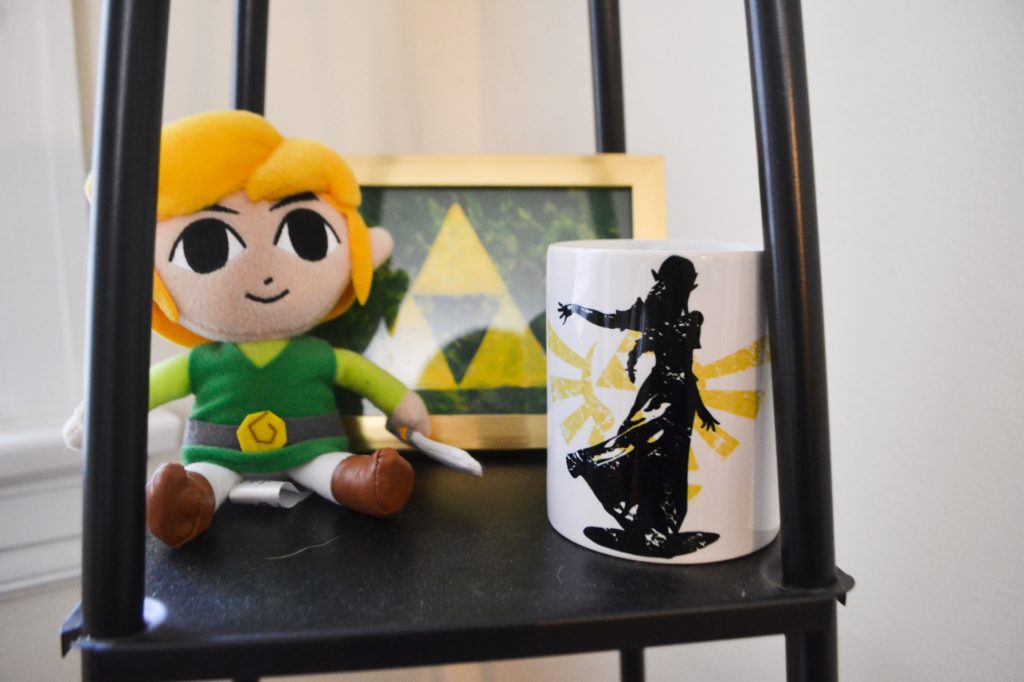 The Dark Crystal Movie Cell ($25)
This is another product that made me squeal!! I don't watch The Dark Crystal quite as often as Labyrinth, but I'm still hit with a HUGE wave of nostalgia whenever I see merchandise related to it. I was stunned to see such an awesome product in my box! It's so cool that they included a little piece of film. If you hold it up to the light, you can see the scene where Jen is playing his pipes to Kira and Fizzgig.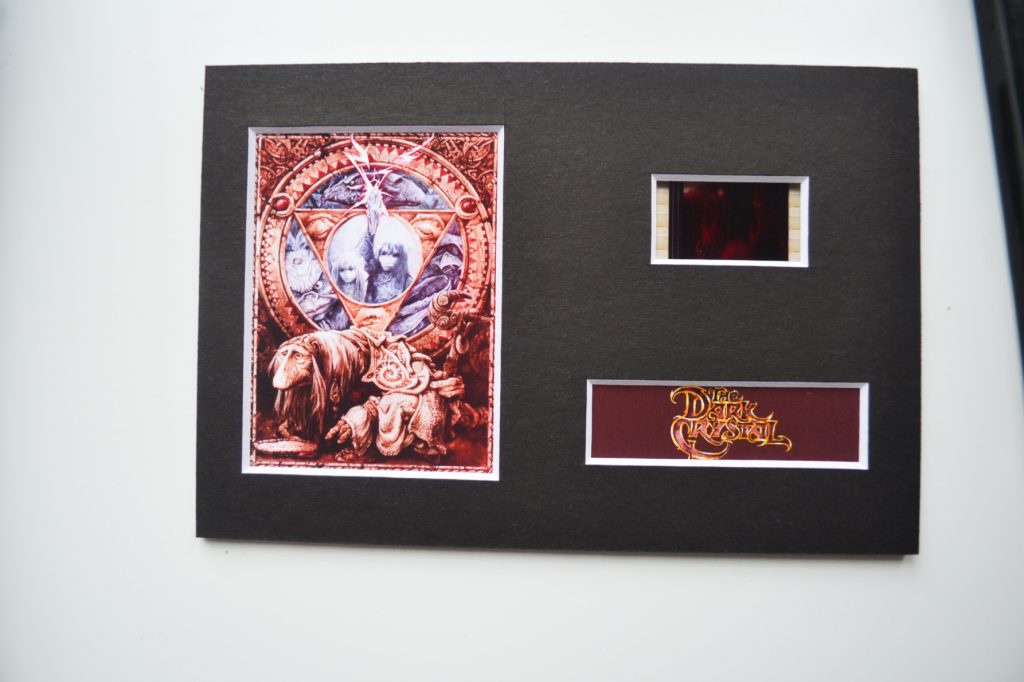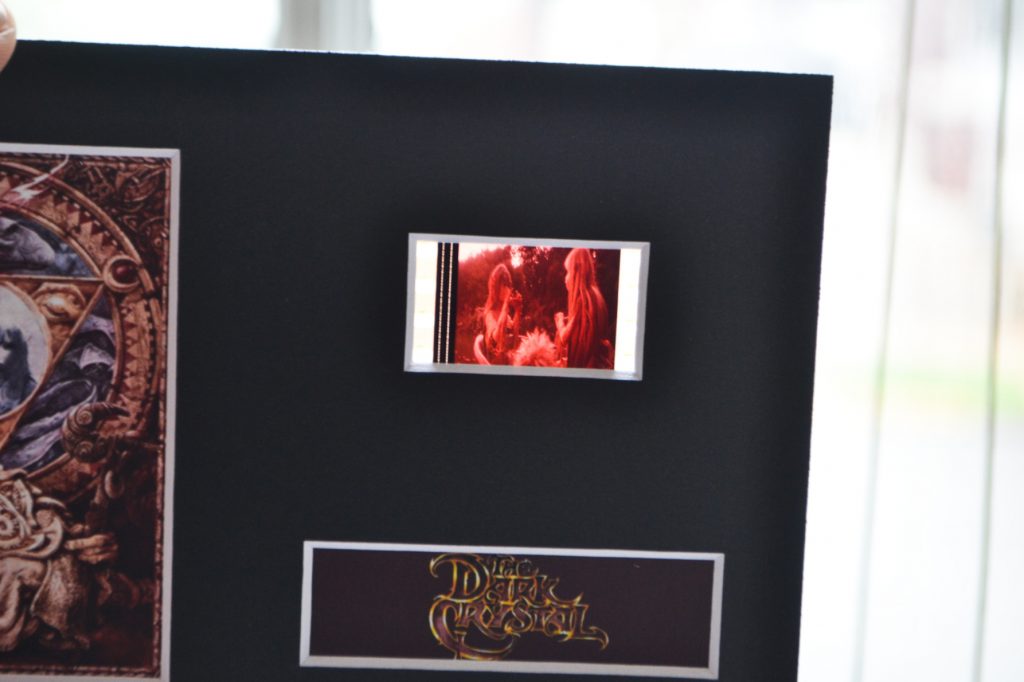 Here is the exact scene from the movie: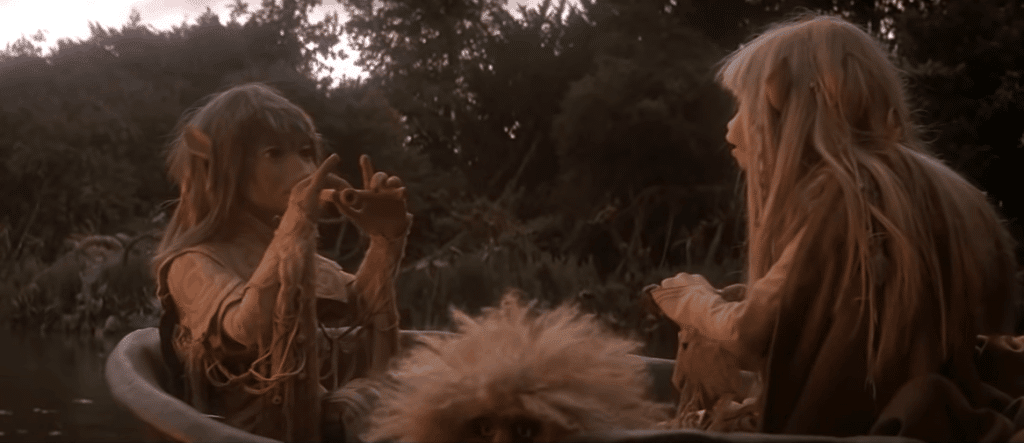 Signed Community Cast Photo (estimate: $15)
This is probably a color copy of a signed Community Cast Photo, otherwise it would be worth a couple hundred bucks. Reprinted autographed photos typically cost around $15, so I'm using that for my value estimate. God, I love Community. It combines the awkwardness of The Office with the zaniness of Parks and Rec and it just WORKS. Even if the autograph isn't an original, I will proudly display it in my home!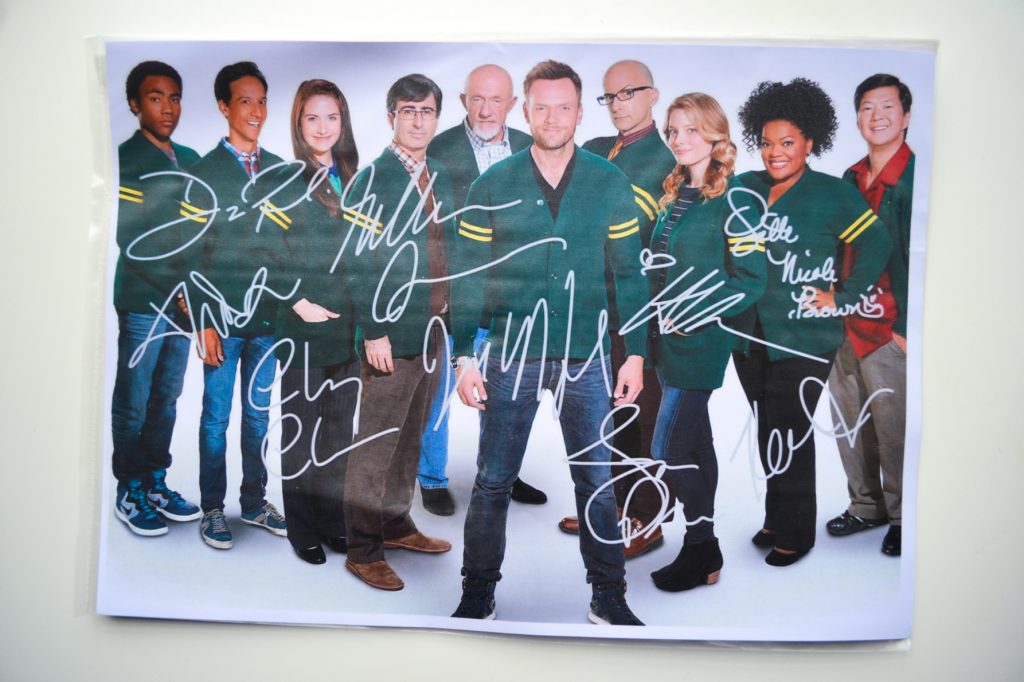 Labyrinth T-Shirt ($20)
The final item in my novelty Deontebox was this awesome Labyrinth t-shirt, with lyrics to Magic Dance printed on it. Magic Dance is by far the catchiest and most famous song from Labyrinth, and I look forward to meeting other Labyrinth fans while wearing it.
Wow! Deontebox exceeded my expectations, and my box was filled with amazing, unique merchandise from my favorite fandoms. Every single item felt like it was made just for me. I have never been so ecstatic while unboxing a subscription!! And, it was definitely worth the cost. Deontebox starts at $60/box, and this box was worth $100. Plus, you would have had to pay  a lot of shipping if you bought all of these items straight from the source. I can confidently say the Novelty Deontebox will make a great gift for anybody with nerdy interests!