Designed Life Delivered is a seasonal subscription box that delivers gorgeous, one-of-a-kind home decor items to your doorstep. Each box is carefully curated to fit the season, and will contain decor for different rooms of your house. Today, I will be reviewing their Summer 2019 box. I love home decor, so I was very excited to receive this!
I was surprised by the size of the box when it arrived! It was a bit heavy, which meant it would probably contain more decor items than I expected. I purposely did not look up any spoilers before receiving it, because I wanted it to be a surprise.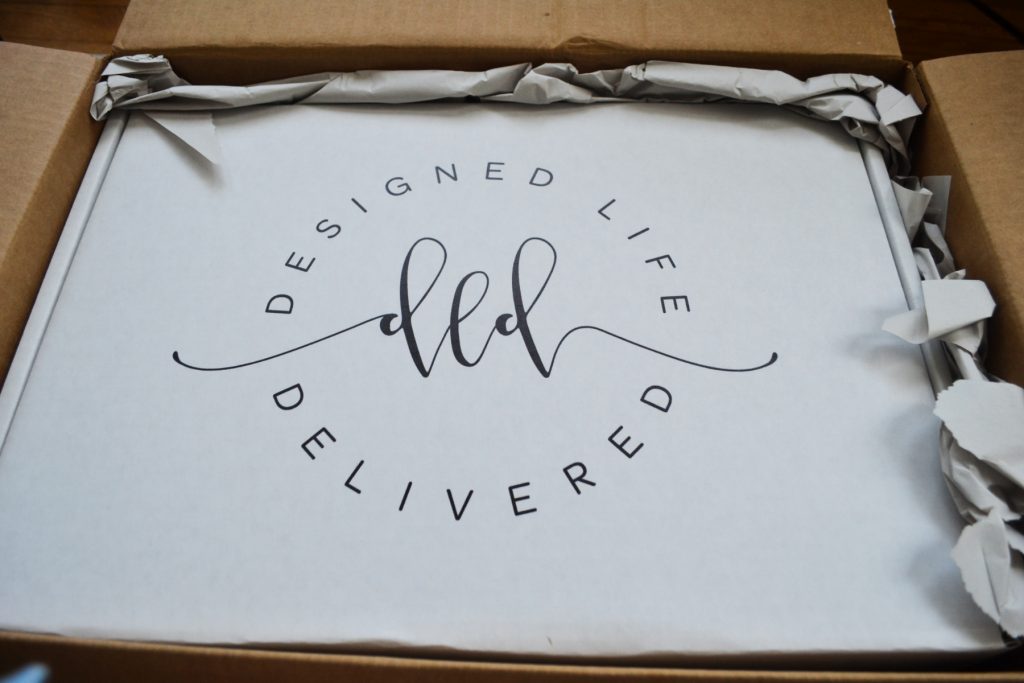 Lying on top of everything was a Designed by Life Delivered card; it didn't really have that much information on it, but it did have some beautiful pictures as well as the website address. I do wish it had a product list on it, but you can easily find the information about each product on their website.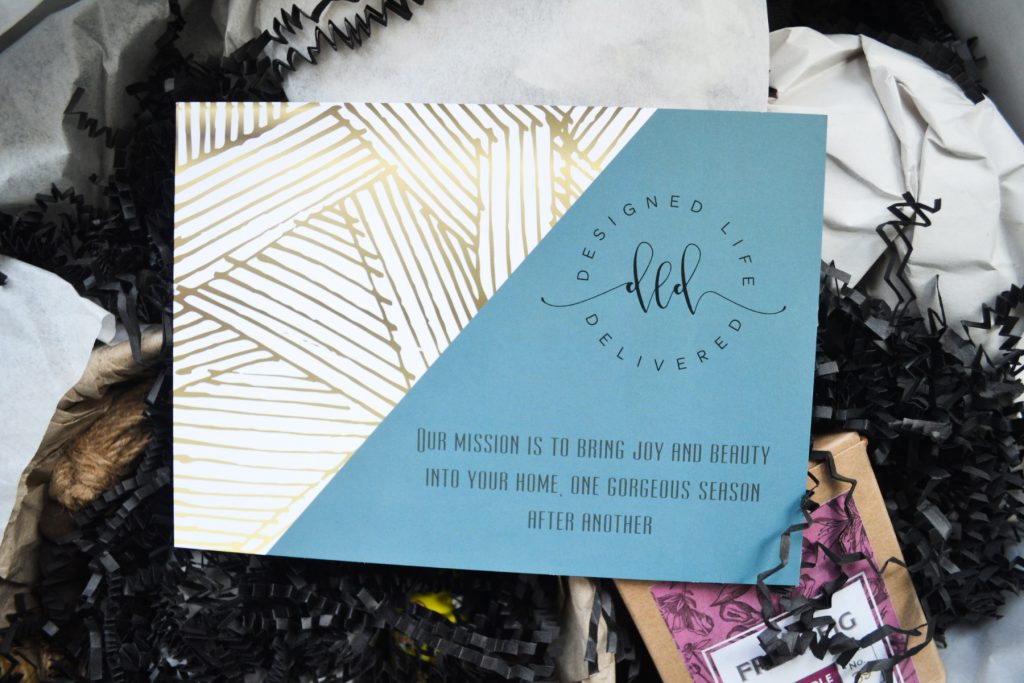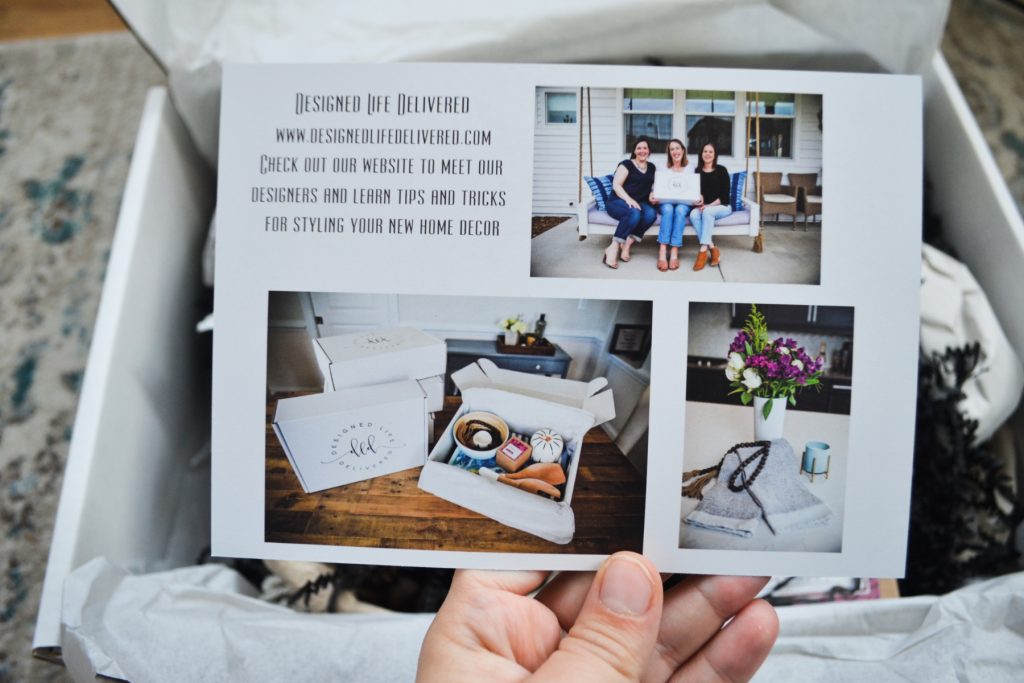 Some of the items were wrapped in tissue paper, and there was plenty of packing materials to keep each piece of decor secure. Even though this season's box contained a few fragile items, they all arrived in perfect condition. Here's a glimpse at everything in Summer 2019's box: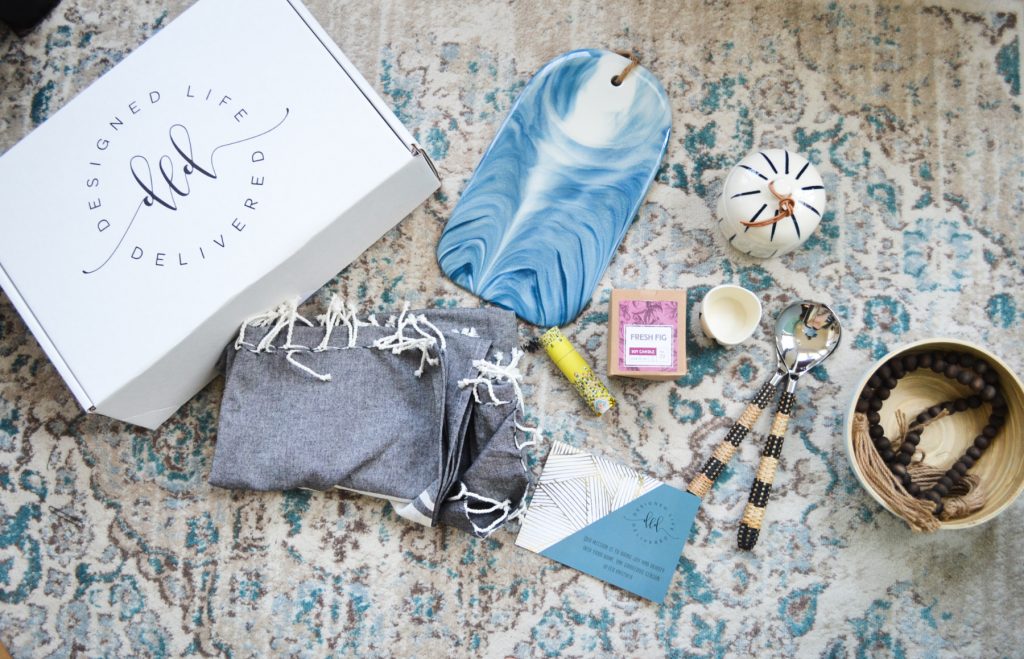 Upon opening the box, I immediately reached for this absolutely gorgeous stone serving board. It has a beautiful marbled blue design, and looks oh-so-chic! Blue is my favorite color, and it actually matches my kitchen decor really well. This is perfect for a lazy dinner of cheese and charcuterie when it's too sweltering to cook.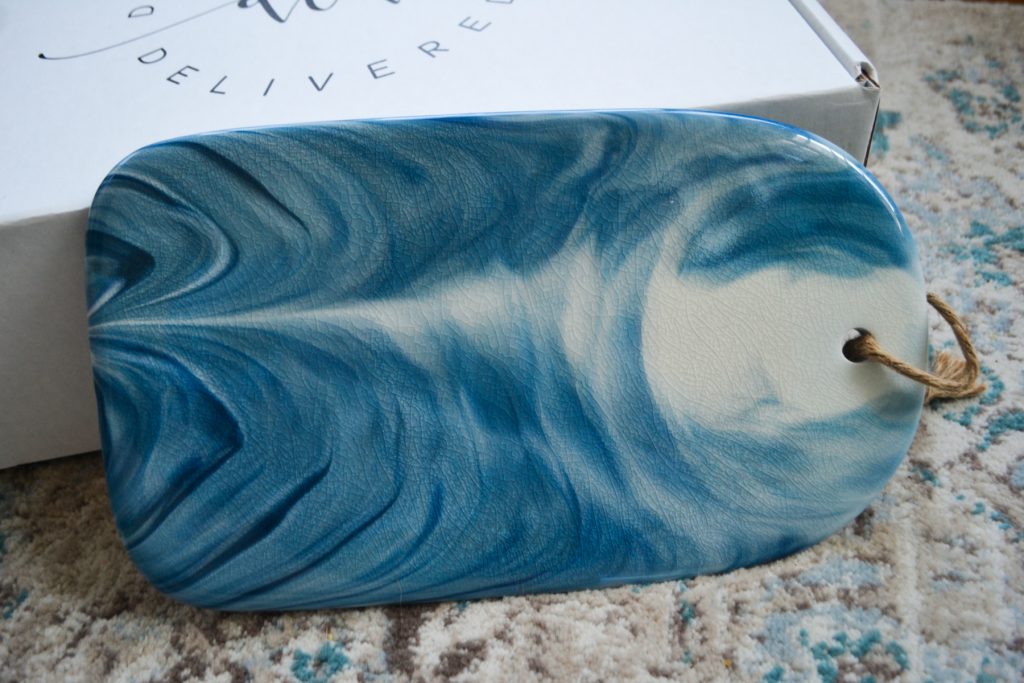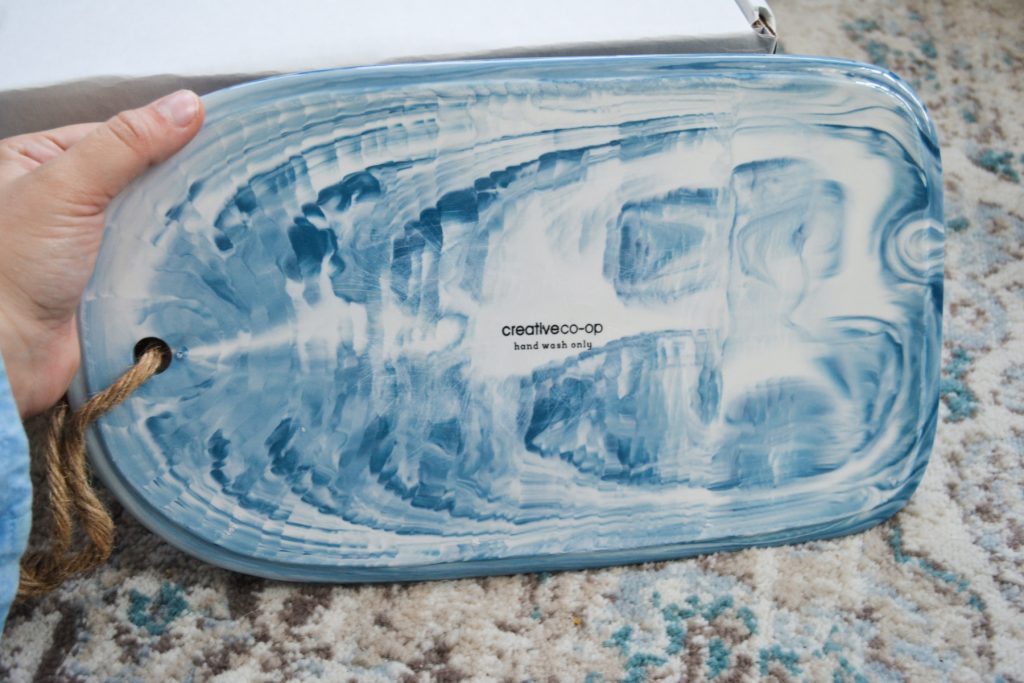 The next item was a set of serving utensils with a unique wicker handle design. The website said the box was supposed to contain mango wooden serving tongs, and the picture included looks different from these. However, I am actually happy that I received these instead! They bring a natural element to my kitchen, and are just beautiful to look at. I brought them to my cookbook club meeting last week, and received a few compliments on their design!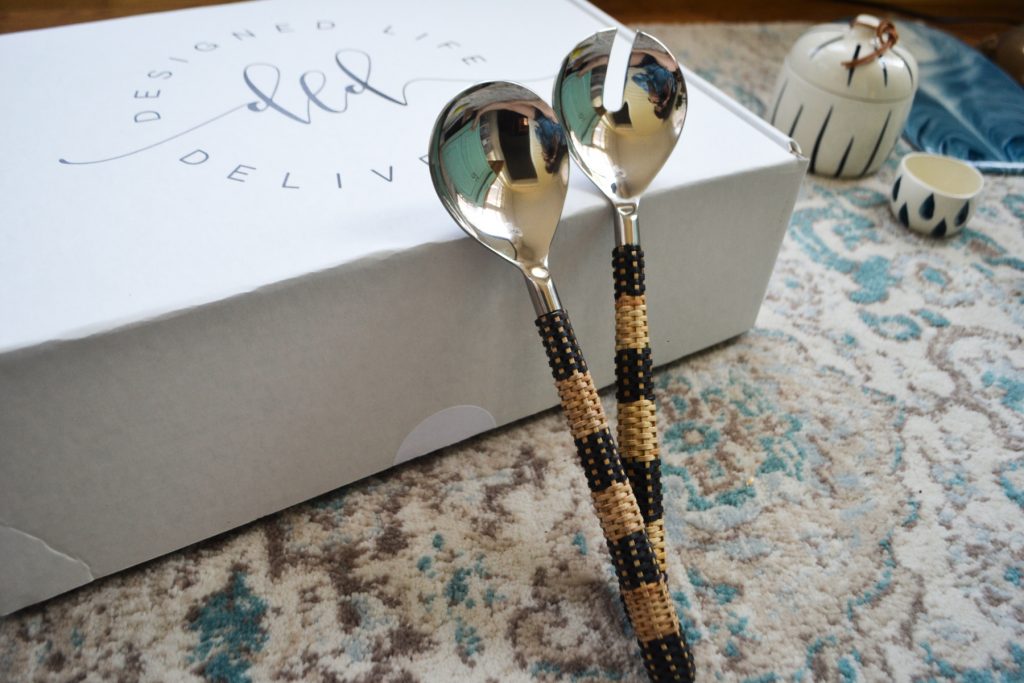 I also received these super cute ceramic containers. They are adorable!! I'm currently using the larger jar to hold sugar, and the smaller one as a salt pinch pot. They are trendy and somewhat minimal, but the cord on the larger jar adds an earthy element.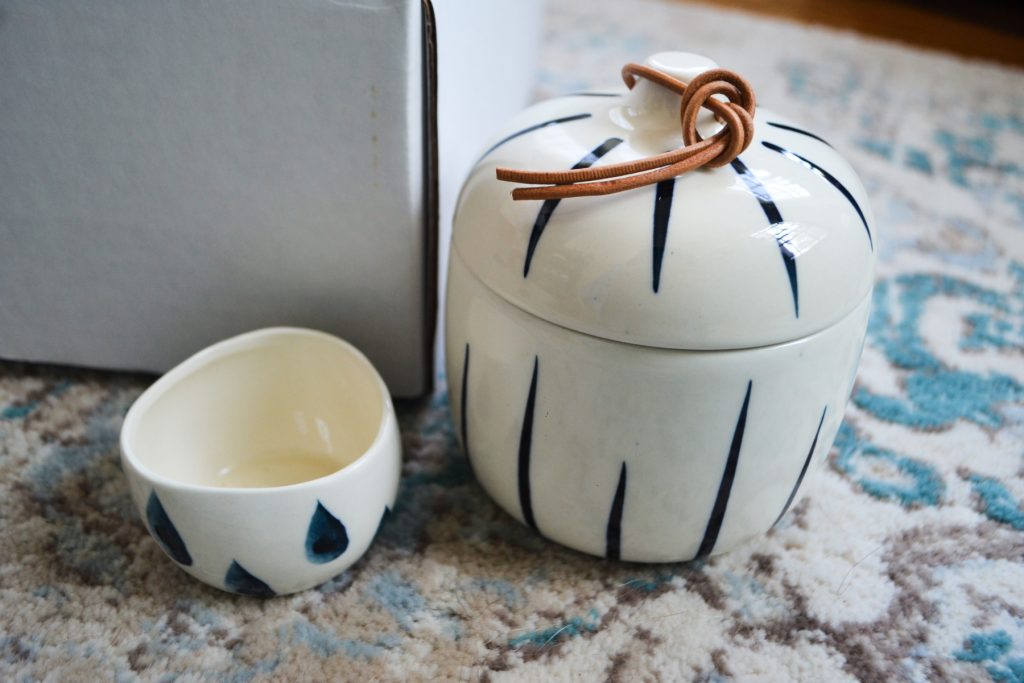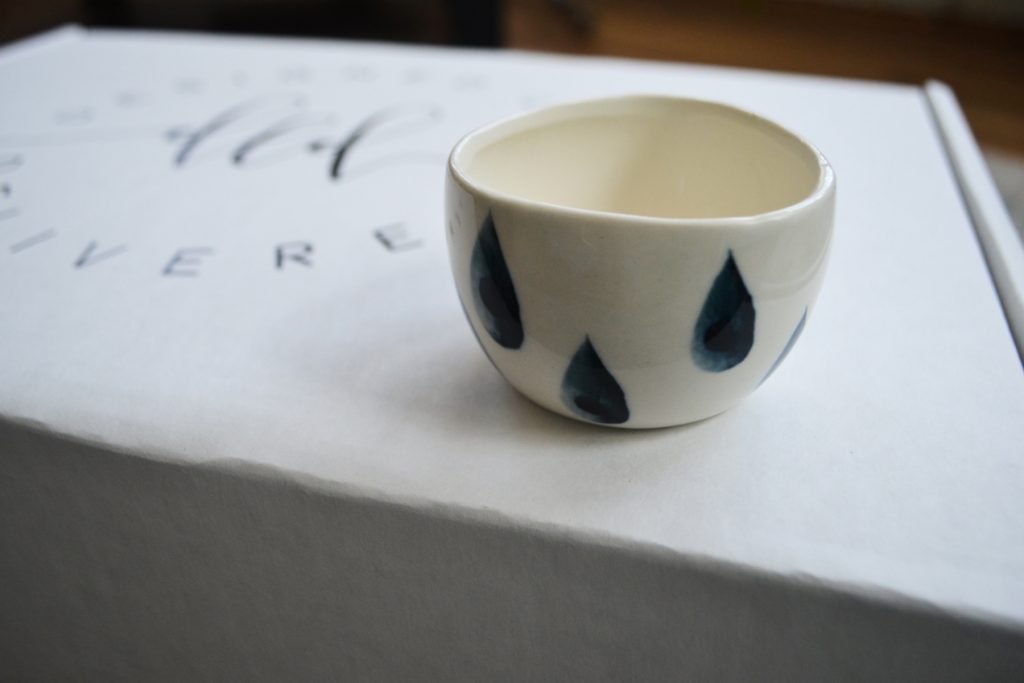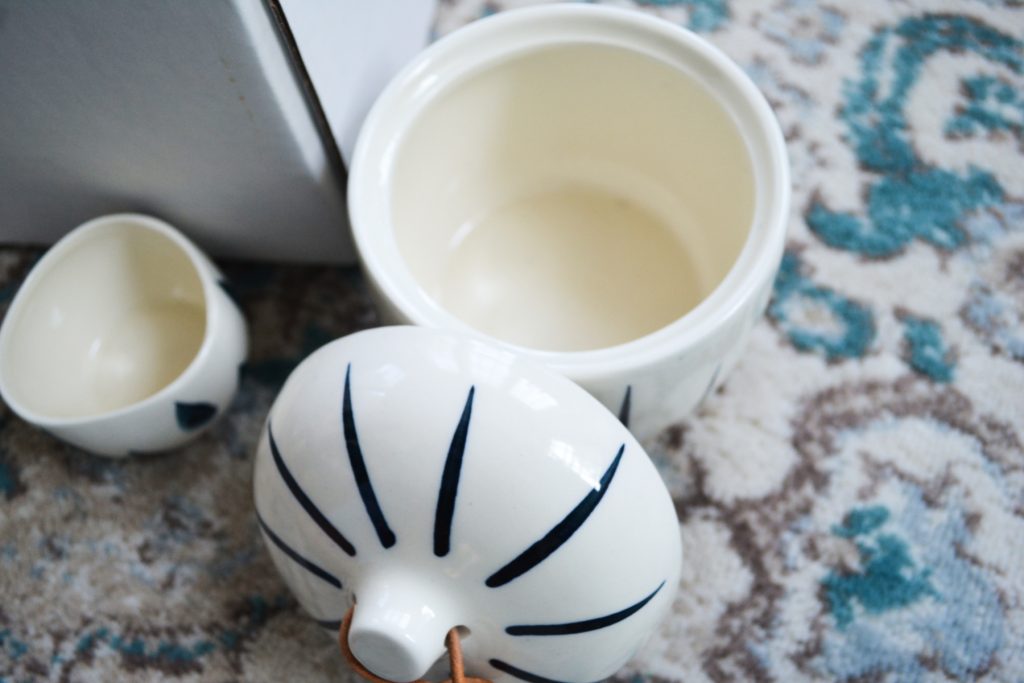 One of my favorite items in the Summer box was a gorgeous blue serving bowl. The outside is sky blue, which is my favorite color in the world. The inside is wooden, and its large enough to fit quite a bit of fruit. I'm currently using it to hold fruit on my dining room table.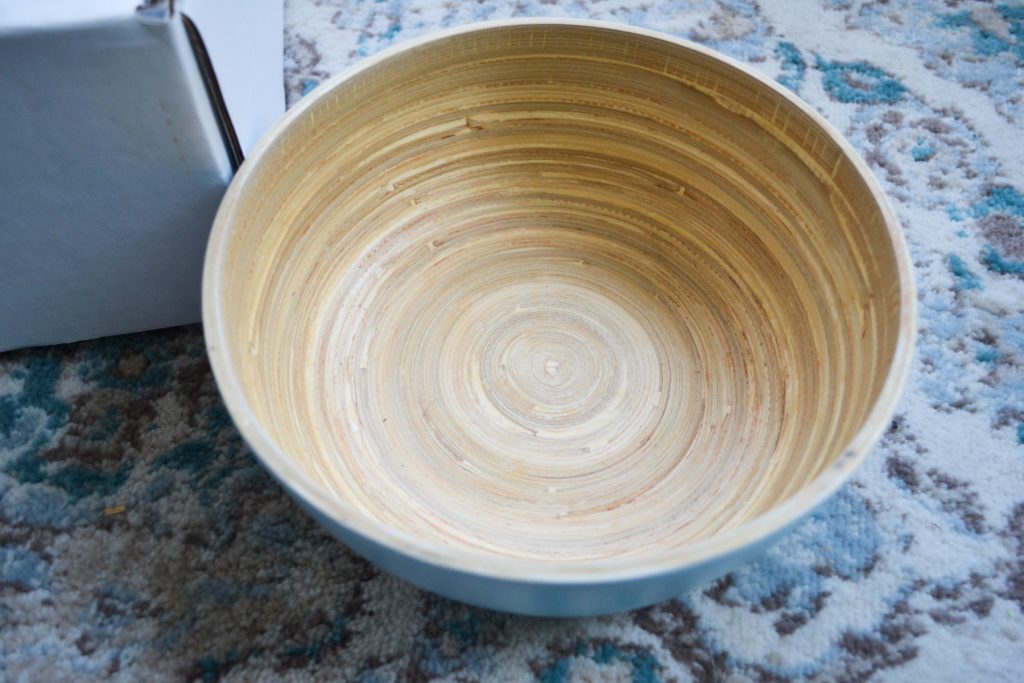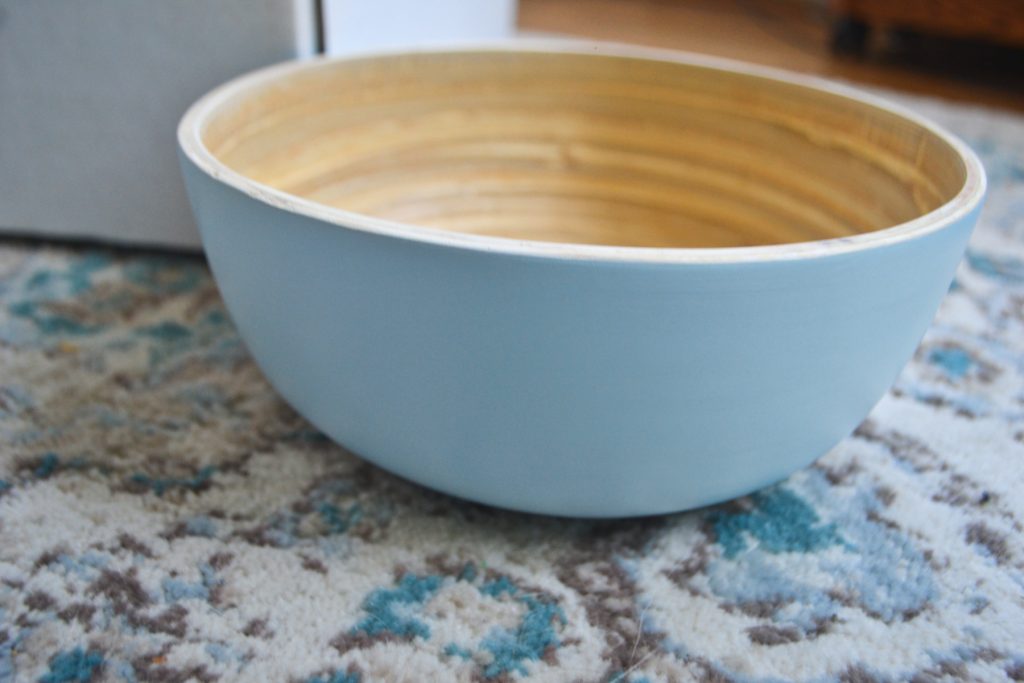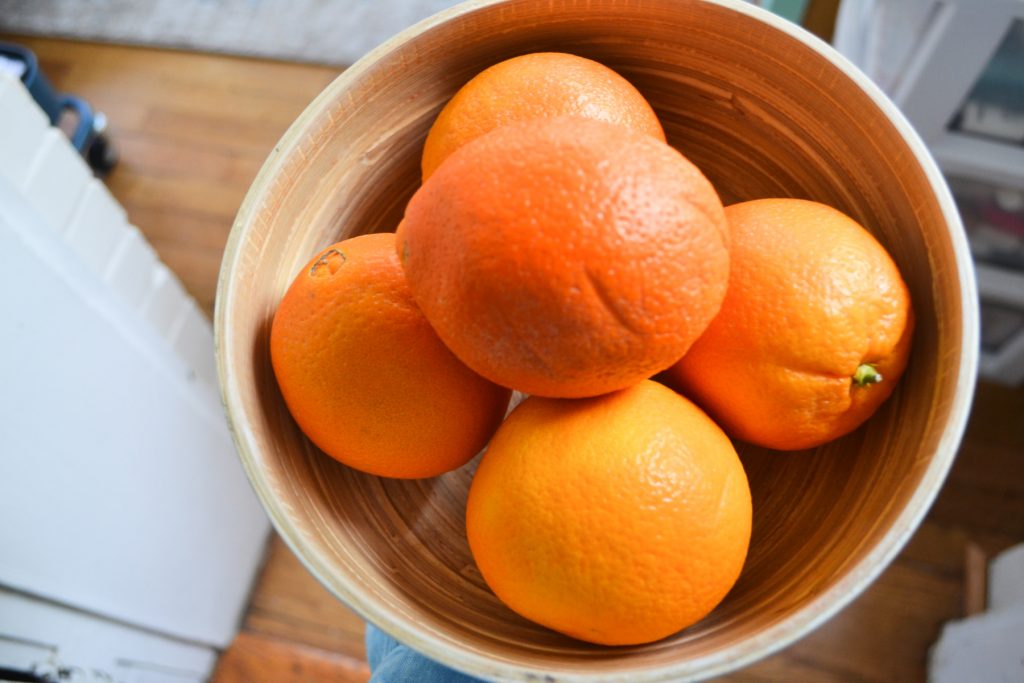 Moving on to the next item; I received a Fresh Fig scented soy candle. The jar doesn't have a label or cutesy design, which I find pretty refreshing. All of my candles have different designs, so it's nice to have something on the simpler side. I don't usually burn candles in summer, but the fig scent is light and refreshing.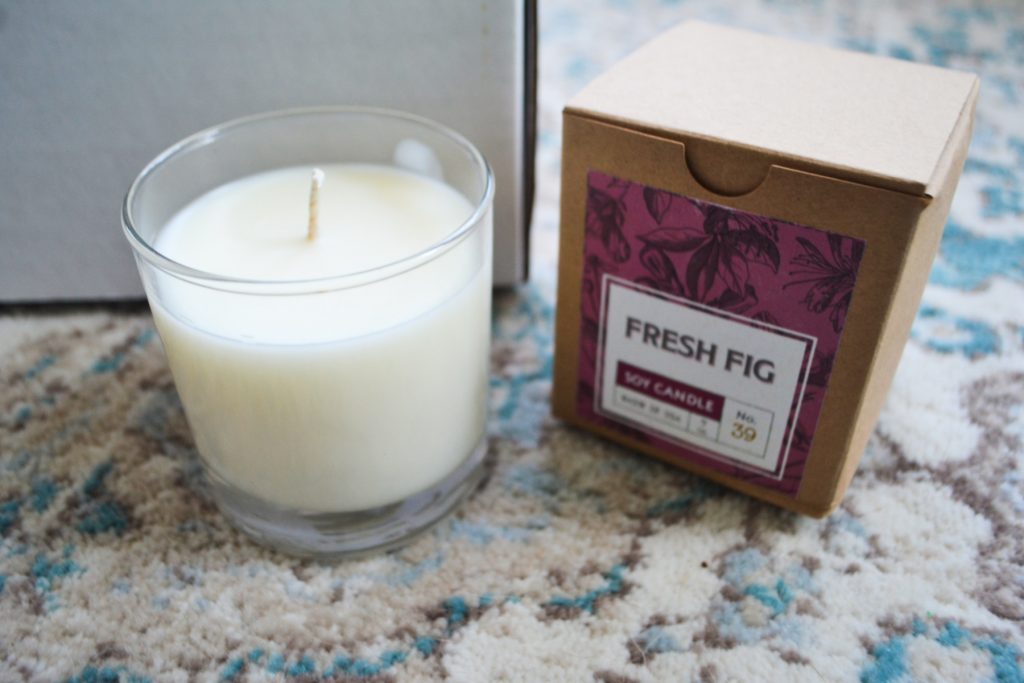 I also received some super-long matches in this funky container!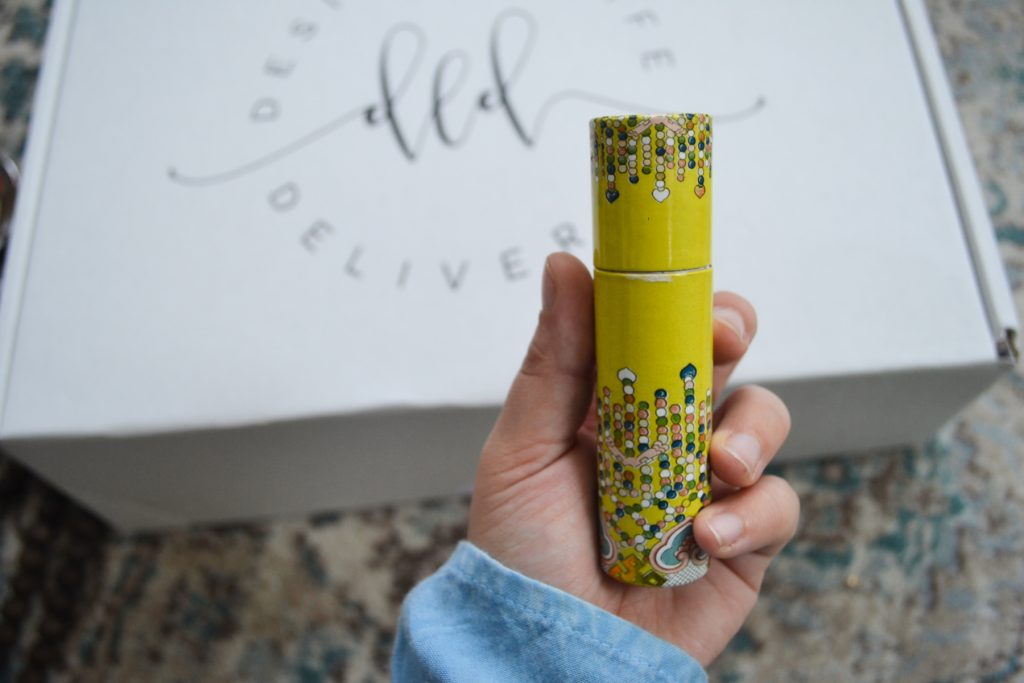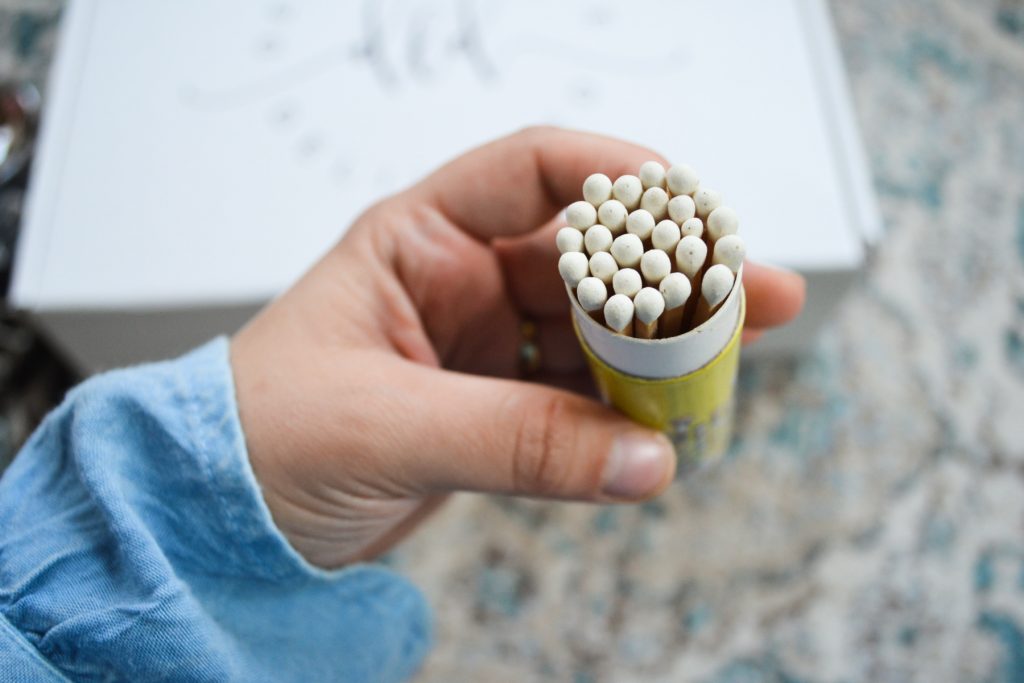 The next item I received was this grey Turkish towel. These are pretty trendy, and I have actually received them in many different subscription boxes. This is the only item that I felt so-so about; not because the item itself was bad, but rather that I don't need any more!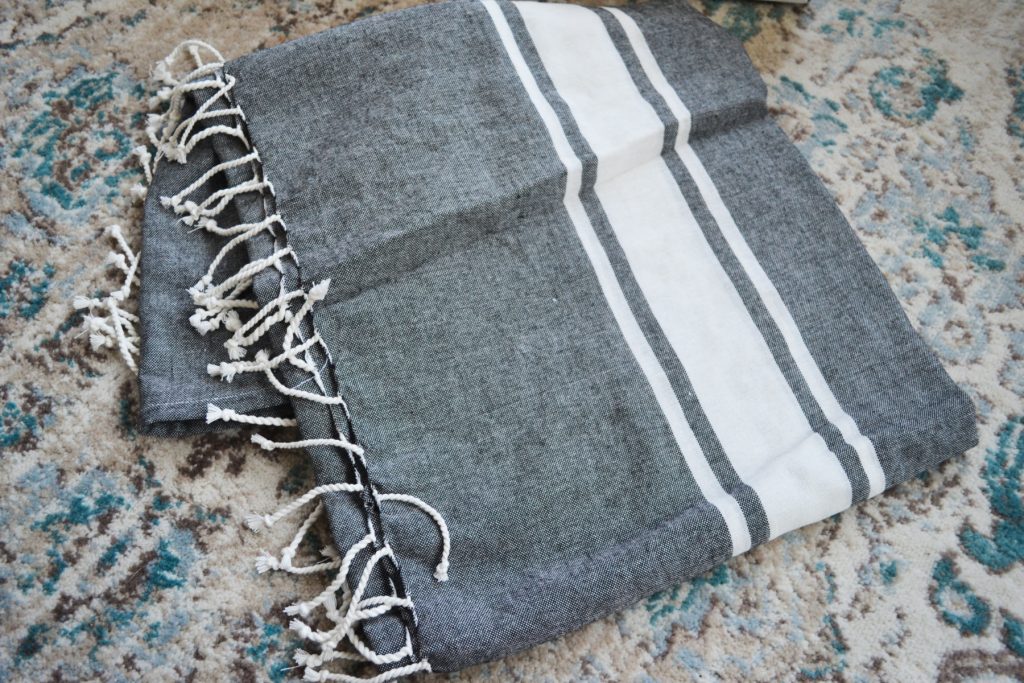 The final item I received was this set of wooden beads, which look remarkably similar to mala beads. I do not feel comfortable using an item with religious connotations as home decor, but I plan on incorporating them into my morning meditations.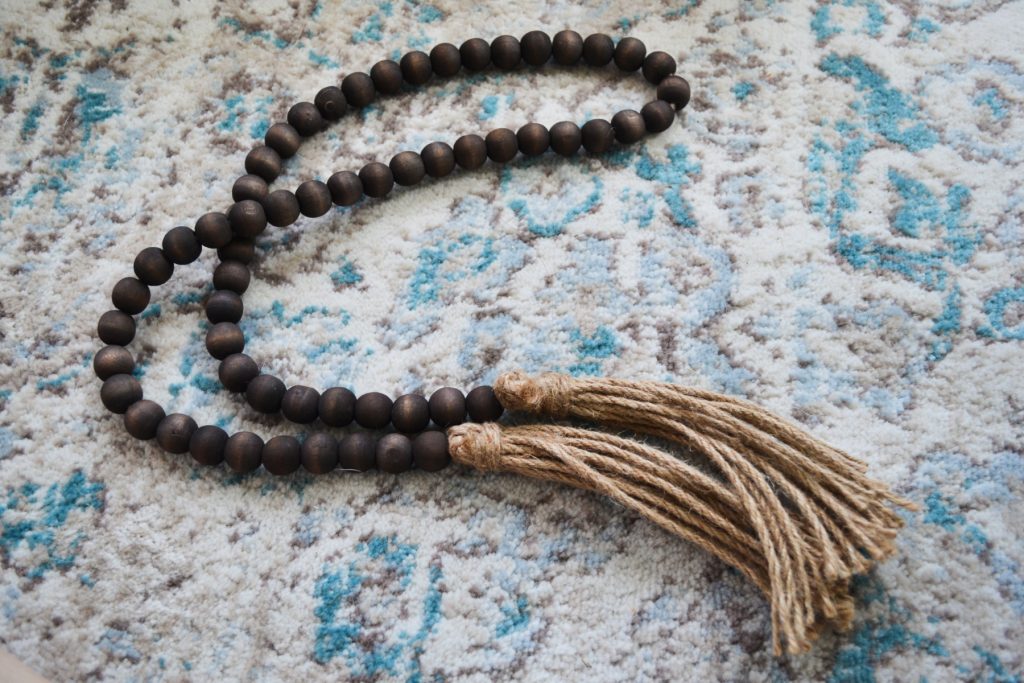 Overall, I really loved the Designed Life Delivered subscription! I found myself squealing as I pulled out piece after piece of gorgeous decor. The ceramic containers, serving bowl, and stone serving board were my favorite items and I often catch myself looking at them lovingly. Weird, I know, but I just can't help myself! This is a great box and would make a marvelous gift, as well as just a treat for yourself.