Dollar Shave Club is a monthly subscription box for affordable razors, men's grooming products and personal products. Dollar Shave Club subscribers can customize their monthly Dollar Shave Club shaving box by selecting the razor blades and other items you would like in your box. Dollar Shave Club monthly razor deliveries start as low as $1 a month. With today's Dollar Shave Club review, we're unboxing our latest Dollar Shave Club shave box.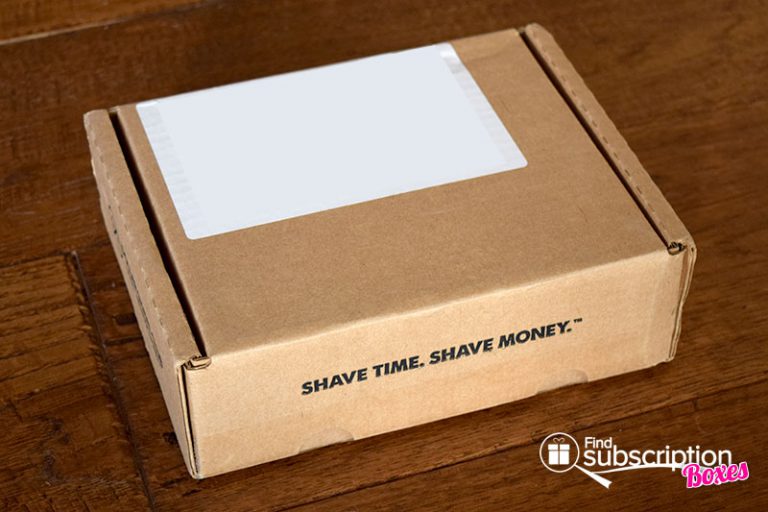 Although Dollar Shave Club originally launched as a razor blade subscription for men, women can use Dollar Shave Club razors as well. Dollar Shave Club includes colorful product cards that describe each of the products included in your monthly Dollar Shave Club box.
Here's a first look inside our Dollar Shave Club shave box.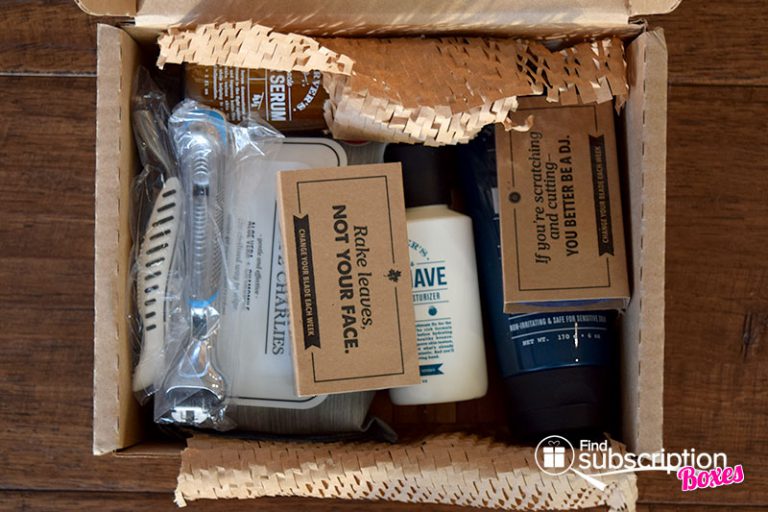 Inside the Dollar Shave Club Box
Here are the razors and grooming products in our Dollar Shave Club Box.

Dollar Shave Club The Executive Razor
This 6 blade razor has a sturdy handle, pivot head, Aloe, Vitamin E, and lavender lubricating strip and a special trimming edge.
Dollar Shave Club The 4X Razor
Great for both men and women, this 4 blade stainless steel razor has a 90-degree pivot head to provide a close shave for face, legs, armpits, or anything else.
Dr. Carver's Easy Shave Butter
Apply before shaving to help condition skin and soften hair for smooth shaving.
Dr. Carver's Miracle Repair Serum
Repair irritation or redness with this soothing repair serum.
Dr. Carver's Post Shave Daily All-In-One Moisture
Soothe, moisturize and restore your skin post-shave with this calming moisturizer.
One Wipe Charlies Flushable Moist Wipes
Infused with aloe vera and chamomile this wipes can be used to gently and effectively wipe clean.
Dollar Shave Club Review Wrap-Up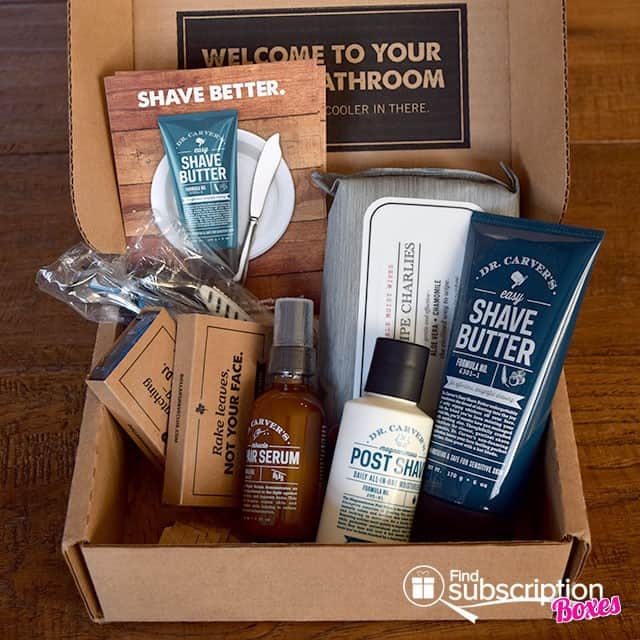 Dollar Shave Club makes it easy for both men and women to get a close, smooth shave at an affordable price. The razors have sturdy, easy to grip handles and a rotating head that helps the razor glide over your skin. The Dr. Carer's shaving products are great pre- and post-shave products that will help soothe and calm your face or skin.
If you're looking for an affordable holiday gift this season, Dollar Shave Club makes a great gift for men and women.
Dollar Shave Club Giveaway
Enter our Dollar Shave Club Giveaway for your chance to win a Dollar Shave Club shave box worth $40 + a Dollar Shave Club shirt!