The Geek Fuel monthly mystery box for geeks just got better for video game fans. Every Geek Fuel box will include a FULL downloadable game to play on Steam.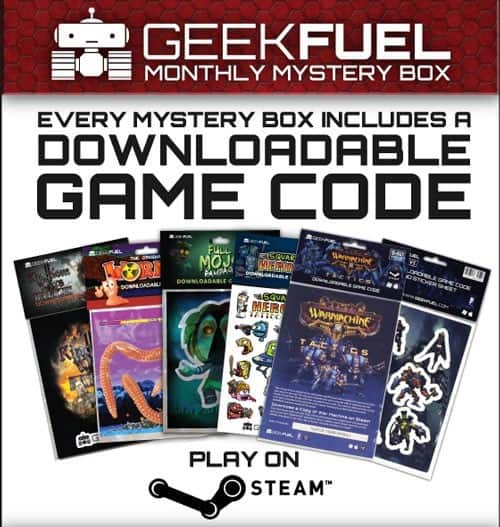 When you get Geek Fuel, you get a code for a FULL game on Steam. No skins, no extra levels, no joke. Just a new game for you to explore and have fun with.
In addition to receive a new downloadable video game every month, Geek Fuel subscribers also receive exclusive t-shirts, new and unreleased products, and more, for at least $40 worth of mystery geek goodies every month.
FREE EXCLUSIVE Issue #0 Retro Magazine with New Geek Fuel Subscriptions
For a limited time, get a FREE exclusive Issue #0 Retro Magazine with new Geek Fuel subscriptions when you subscribe using this link.