Escape Monthly is a vacation destination-inspired subscription box delivering a monthly box of luxury products to help your relax, unwind, and enjoy life. With this Escape Monthly review, we're taking a closer look at the Escape Monthly April 2015 box. The April Escape Monthly box took subscribers to Japan.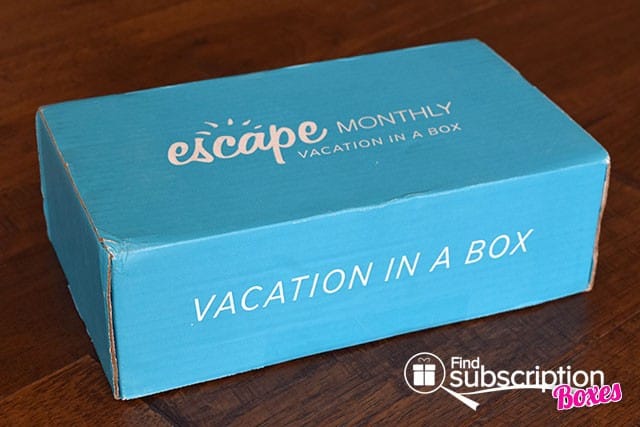 Escape Monthly includes a product flyer describing each product in the monthly box.
Here's a first look inside our April Japan Escape Monthly Box.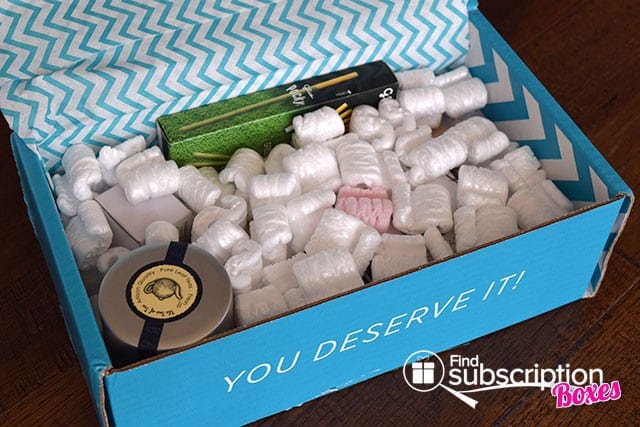 Inside the Escape Monthly April 2015 Japan Box
There were 6 products and 1 bonus item in the April Escape Monthly box.

1. Rare Japanese Wind Chime, Retail Value: $7.00
Hang this traditional wind chime outside and enjoy this unique and beautiful part of Japanese life.
2. Japanese Konjac Bamboo Charcoal Sponge, Retail Value: $12.00
All natural and made from bamboo plants, this cleansing puff is great for cleansing all skin types.
3. Pocky Matcha Biscuits, Retail Value: $5.00
This popular Japanese treat has a crunchy biscuit stick coated with green tea matcha icing.
4. Tao of Tea Japanese Sencha Tea, Retail Value: $10.00
Relax with every sip of this organic Japanese Sencha Tea.
5. Moon Living Abroad in Japan, Retail Value: $19.99
Plan your perfect trip to Japan with this organized and well-researched guide to living abroad in Japan.
6. Traditional Sandalwood Fan, Retail Value: $5.00
Keep cool this Summer with this traditional fan, made with a refreshing and natural sandalwood scent.
Bonus Item: Authentic Japanese Chopsticks, Retail Value: $4.95
Enjoy your meals down to the last grain of rice with these authentic, hand-painted Japanese chopsticks.
Escape Monthly April 2015 Japan Box Review Wrap Up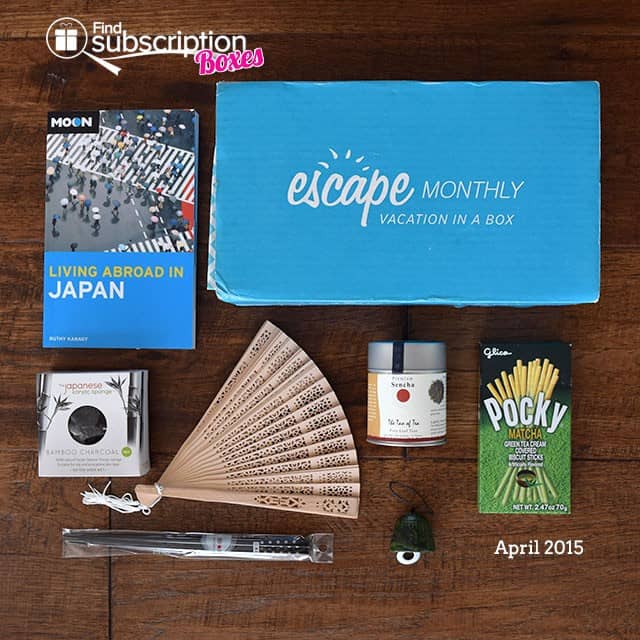 The Escape Monthly April 2015 Japan box brought us a variety of traditional Japanese items to help give us a taste of life in Japan. We loved getting to experienced the cleansing power of charcoal with the Konjac sponge. The wind chime and the Sencha tea are perfect for relaxing at the end of the day.
What was your favorite item from the April Escape Monthly Japan Box?
Escape Monthly 20% Off Coupon Code
Save 20% off Escape Monthly boxes for life when you use Escape Monthly coupon code PARADISE at checkout.