FabFitFun is a quarterly subscription box that sends out over $200 worth of beauty, lifestyle, and fitness related products. Each season, you can choose which products and add-ons you want in your box, or you can keep it a surprise. If you are a member of FabFitFun, you also receive access to FabFitFunTV, exclusive member sales, and a private community.
Currently, FabFitFun has two payment options:
Seasonal: $49.99/box
Annual: $179.99 ($44.99/box)
Today, I am reviewing their Winter box. I did not choose any of my products, so everything was a complete surprise!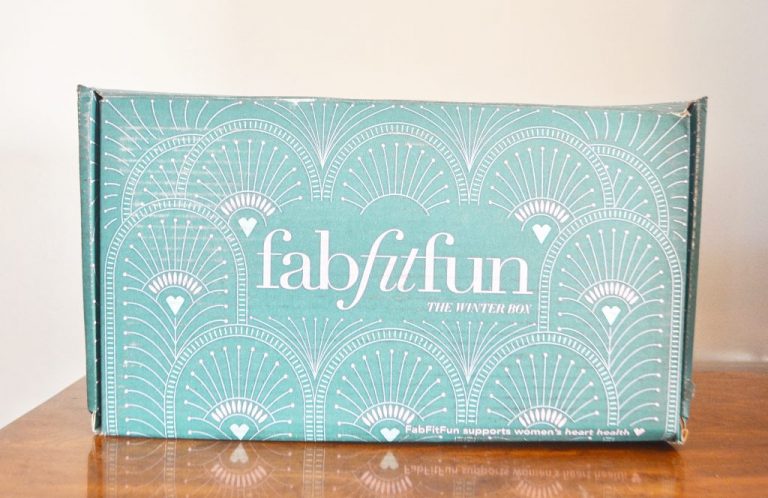 The packaging of my box was very cute. I know the contents of the box is what really matters, but I appreciate that they didn't send it in a plain box. It makes opening it feel even more special! I received 9 items in the Winter FabFitFun Box: a necklace, an eyeshadow palette, an exfoliating treatment, hand cream, eye masks, a poncho,fuzzy socks, a coffee mug, and a fitness ball. This is a really great mix of products!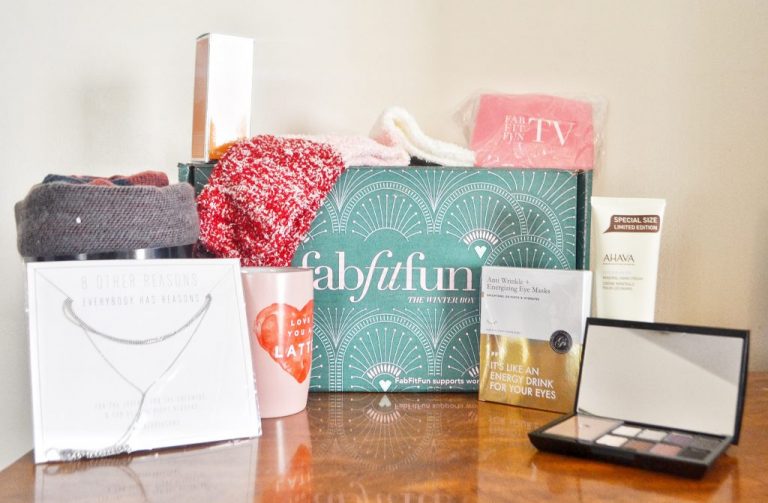 There was also a FabFitFun magazine included in the box, which had awesome beauty, healthy, and lifestyle articles as well as information about the products.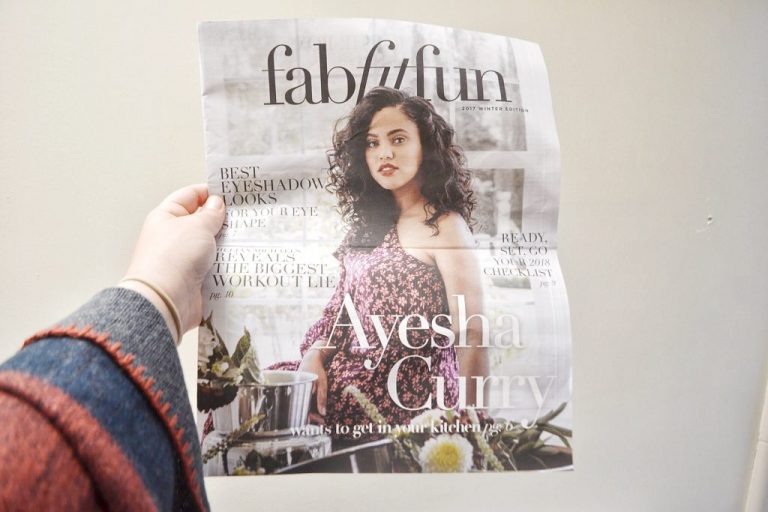 I was very happy to see that I received a necklace in my box. FabFitFun subscribers received either a silver or a rose gold "Nine Lives Choker" from a brand called 8 Other Reasons. It is delicate and tiered, and retails for $58.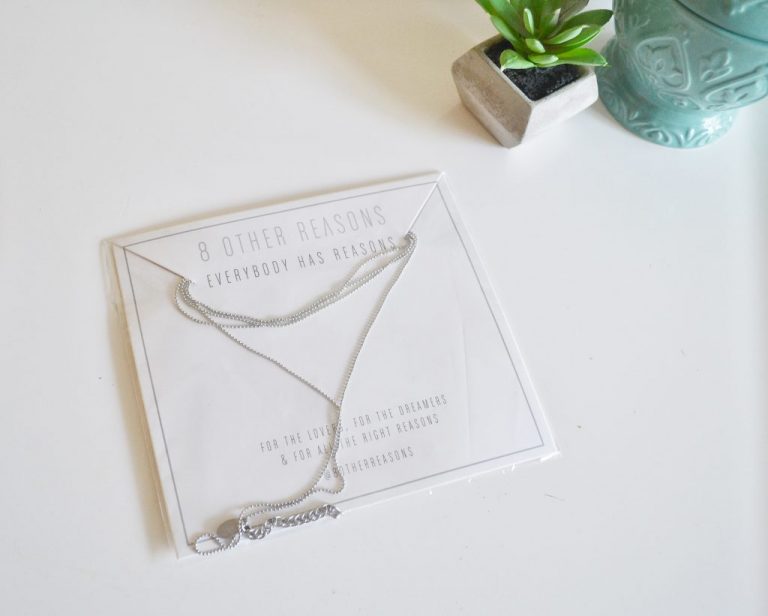 I quite like the way this necklace looks. I usually wear long pendant necklaces, but this actually works quite well with a lot of my outfits. It is simple, dainty, and very cute.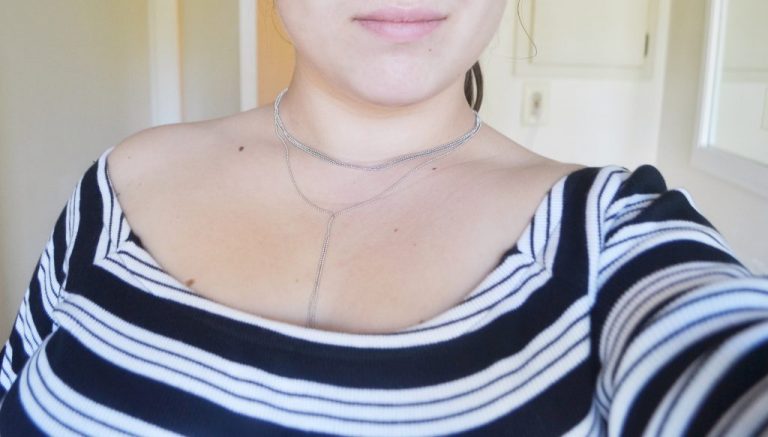 Next, I received a Doucce Cosmetics Freematic Face Palette in Smokey. This palette contains 5 shimmer shadows, 3 mattes, and one highlighter. This palette retails for $70, but I think that is very overpriced. I review makeup on my own website, and I have tried out palettes far cheaper that are of way better quality. These shadows are patchy, not very pigmented, and the shimmers look cheap. This is the quality I would expect of a $5 palette, not a $70 one!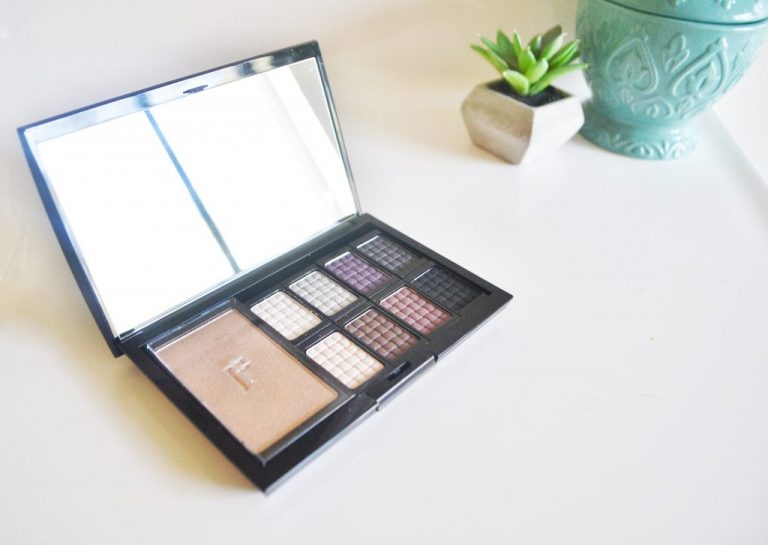 As you can see from the swatches, the shadows are dull and just not great quality. Their redeeming quality is that the shadows are soft and creamy, there is almost no fallout, and the highlighter is gorgeous.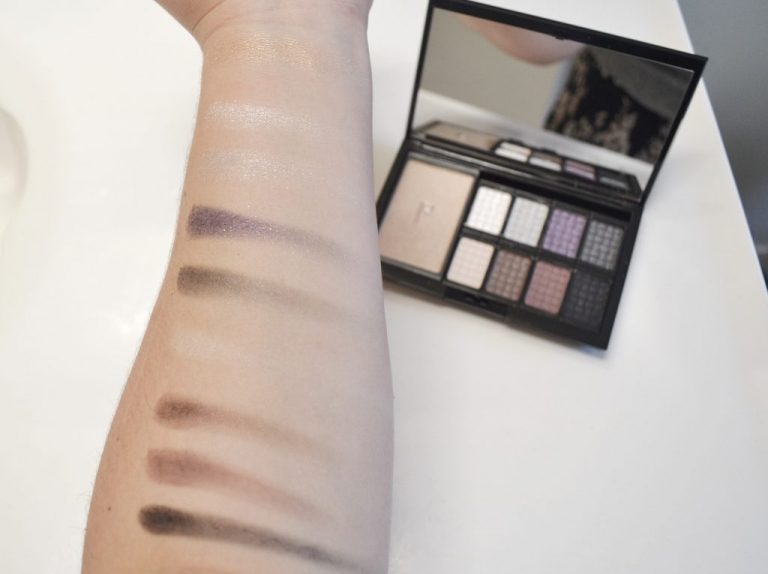 I also received an Exfolikate Intense Exfoliating Treatment for Kate Somerville, which retails for $85. This has amazing reviews online, and I can see why! It is good for all skin types, and contains pumpkin, papaya, and pineapple enzymes to smooth your skin and make your complexion glow. This is best used in the shower, as the steam will help activate the enzymes. After using it, my face felt amazing!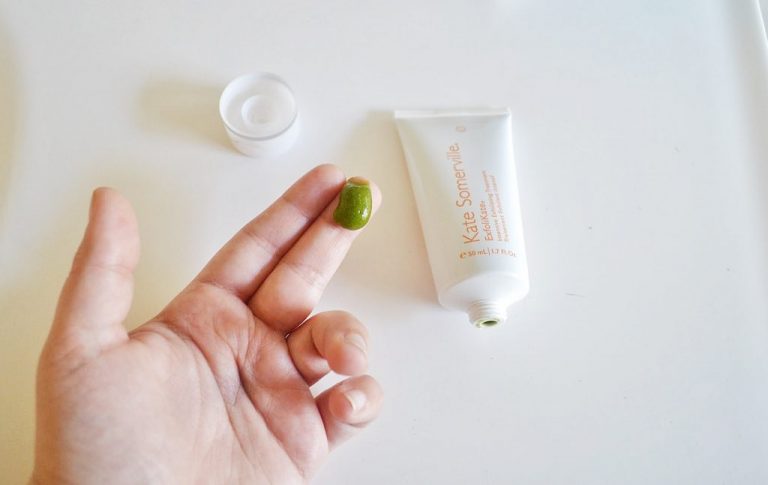 Next, is the Ahava Mineral Hand Cream, which retails for $33. What makes this cream special is that it contains minerals from the Dead Sea to hydrate and nourish your skin! It also has Witch Hazel extract, which has a revitalizing effect. My hands get quite chapped as the weather gets colder, so I have found this very useful! This was a very practical product to include in the Winter box.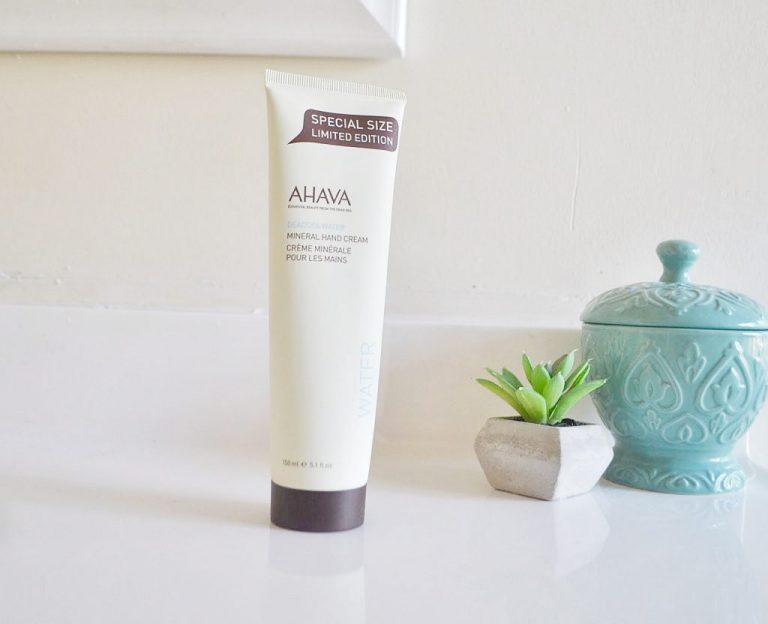 Another item in the box was Grace & Stella Anti-Wrinkle Energizing Eye Masks. There were 8 sets of masks in the box, and it is worth $16. These are so cute! I love the aesthetic of the packaging, and using them just feels luxurious.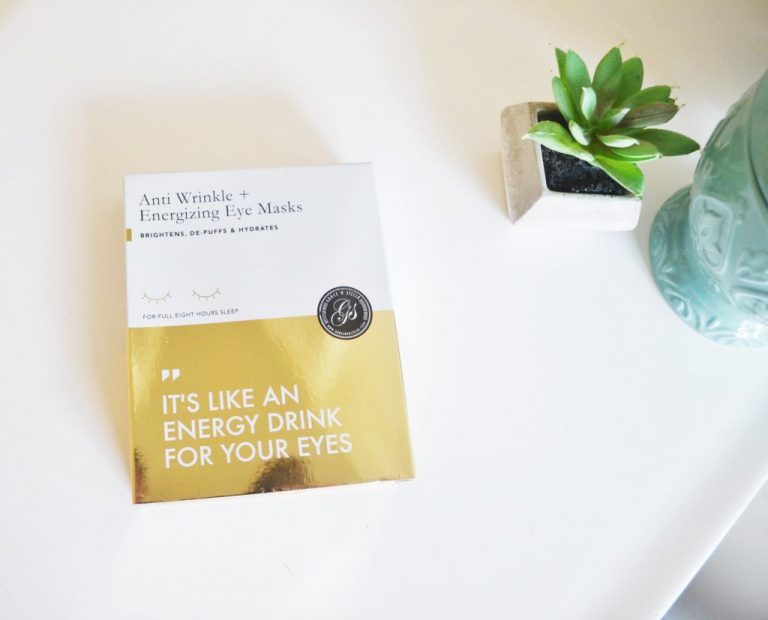 I usually have trouble with jelly masks, as they tend to flop off my face; however, these stay on easily. They contain collagen and minerals that will reduce fine lines, as well as eliminate puffiness and dark circles. I felt so refreshed after using a pair. These are great for a pampering night in!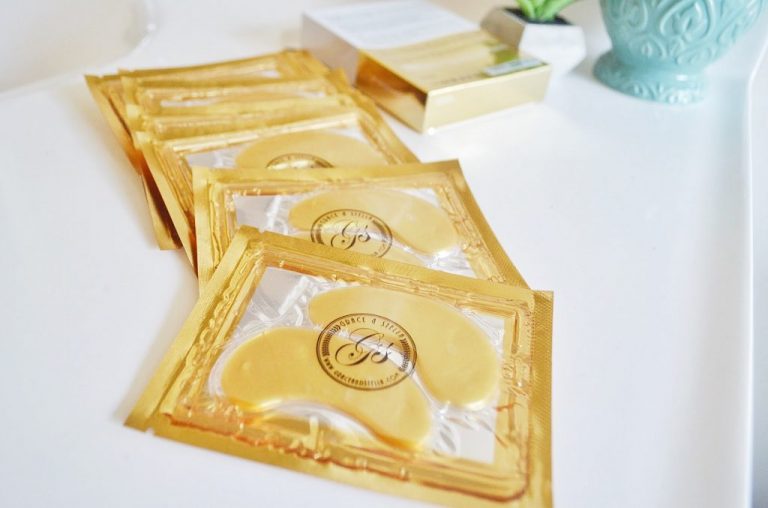 I was also excited to see that they included a poncho in the box! I only own one other poncho, which is a few years old. I've been wanting to update my wardrobe, so this inclusion was a blessing. I received a BB Dakota Poncho in Mulberry, which retails for $70.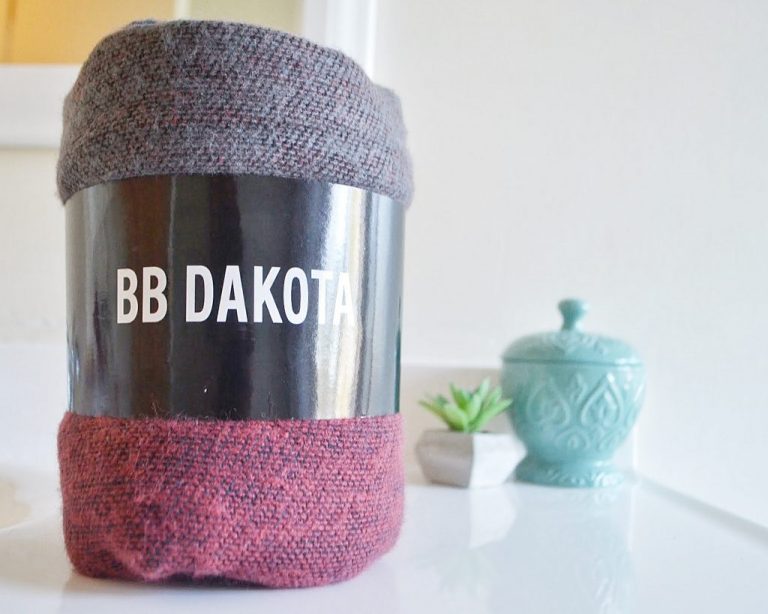 The poncho is quite large on me, as I am only 5'0 tall. I've been wearing it around the house, and it is so soft and cozy. I really love that it is reversible, and that it drapes so effortlessly.
The other item of clothing I received was a pair of fuzzy, aloe infused socks from Pointe Studio, which retail for $19. I have also been wearing these around the house, and I just feel so pampered. My feet have never been softer!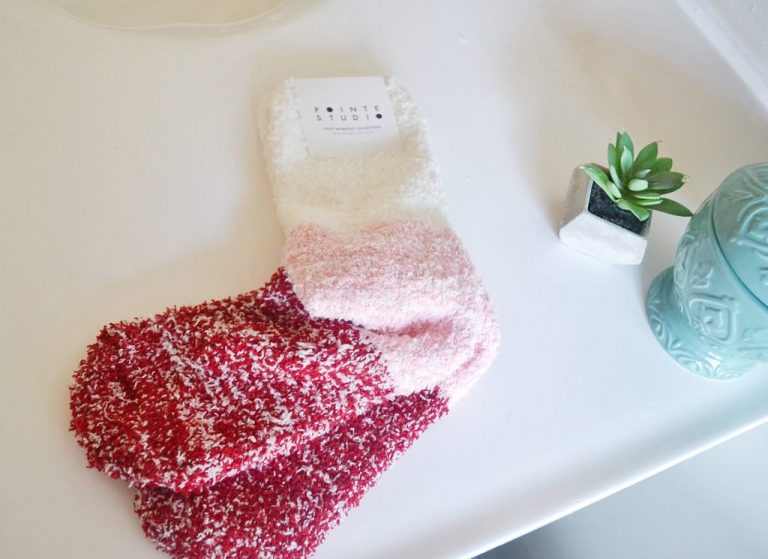 Now, on to the product that I have gotten the most use out of. I received a Homemade By Ayesha Curry Ceramaic Coffee Mug, and I have been drinking my tea out of this almost every day. It retails for $16, and is sturdy, adorable, and dishwasher/microwave safe.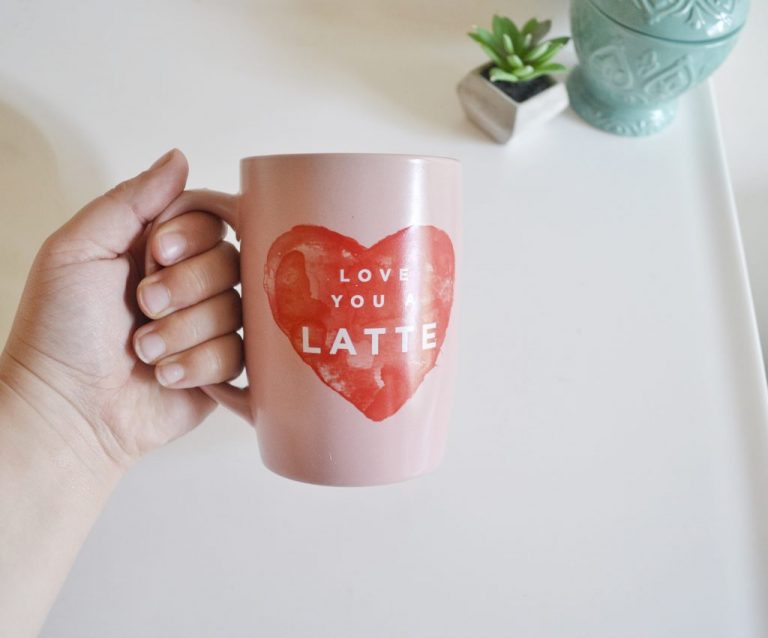 The last item I received was a FabFitFunTV Fitness Ball, which comes along with exclusive videos from Jillian Michaels. This is valued at $16. The ball came with a kit of inflating and deflating tools, and it only took 20 seconds to blow up. It is small and firm, and I am excited to use it in my workouts. I actually have never owned exercise props; whenever a workout video called for one, I had to improvise and use household items. Now I finally have a prop I can use!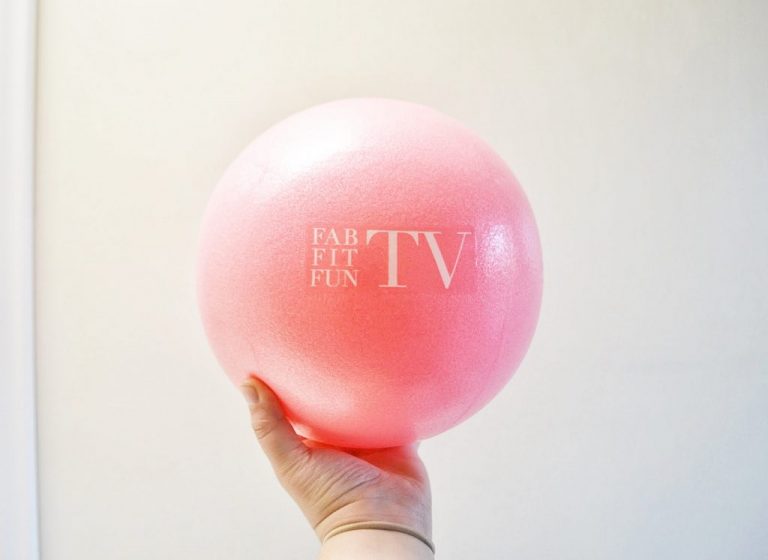 The total value of this box was $383, which is astounding for a box that only cost $49.99! I loved every product in here, except for the eyeshadow palette. So, subtracting the value of the palette, I received $313 worth of goodies that I absolutely love! This was an awesome box, and I can definitely see why FabFitFun is one of the most popular subscription boxes out there. If you want to sign up for FabFitFun, click "Subscribe Now" below.