Try the World is a gourmet food subscription box that delivers authentic food and ingredients from a different country every other month. With today's Try The World box review, we're unboxing the January and February 2016 Try The World Box. This month's box featured the food flavors of Thailand and was curated by chef Jet Tila.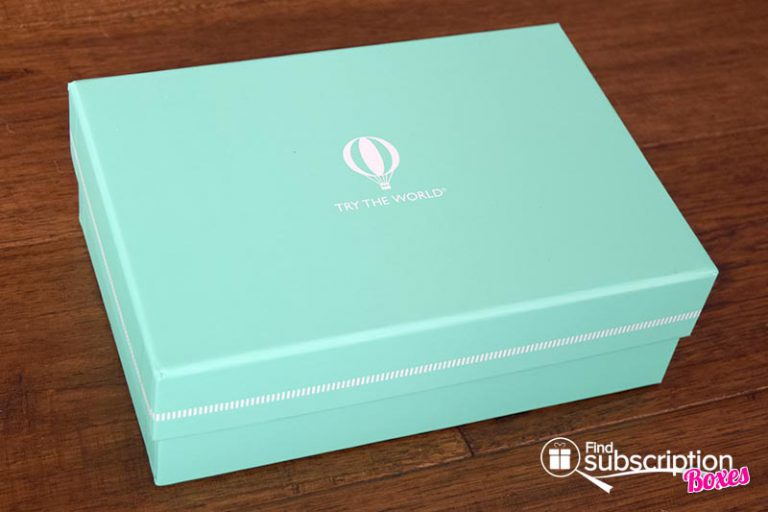 Try The World includes a Culture Guide with each box. The guide provides information about that month's food products, as well as facts about that month's cultural inspiration. The Thailand Try The World flyer included Chef Tila's recipes for Green Curry Chicken and Jasberry Rice Pudding.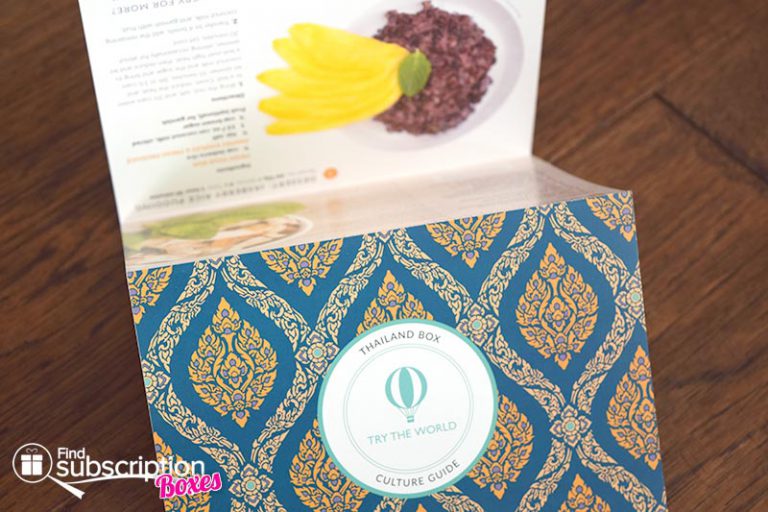 Here's a first look inside our January/February Try The World Thailand Box.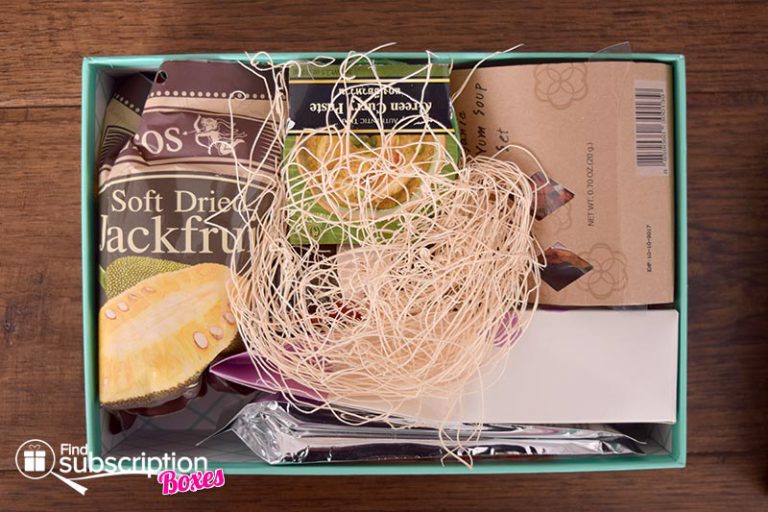 Inside the January/ February 2016 Try The World Thailand Box
There were 8 gourmet food products in the Try The World Thailand Box.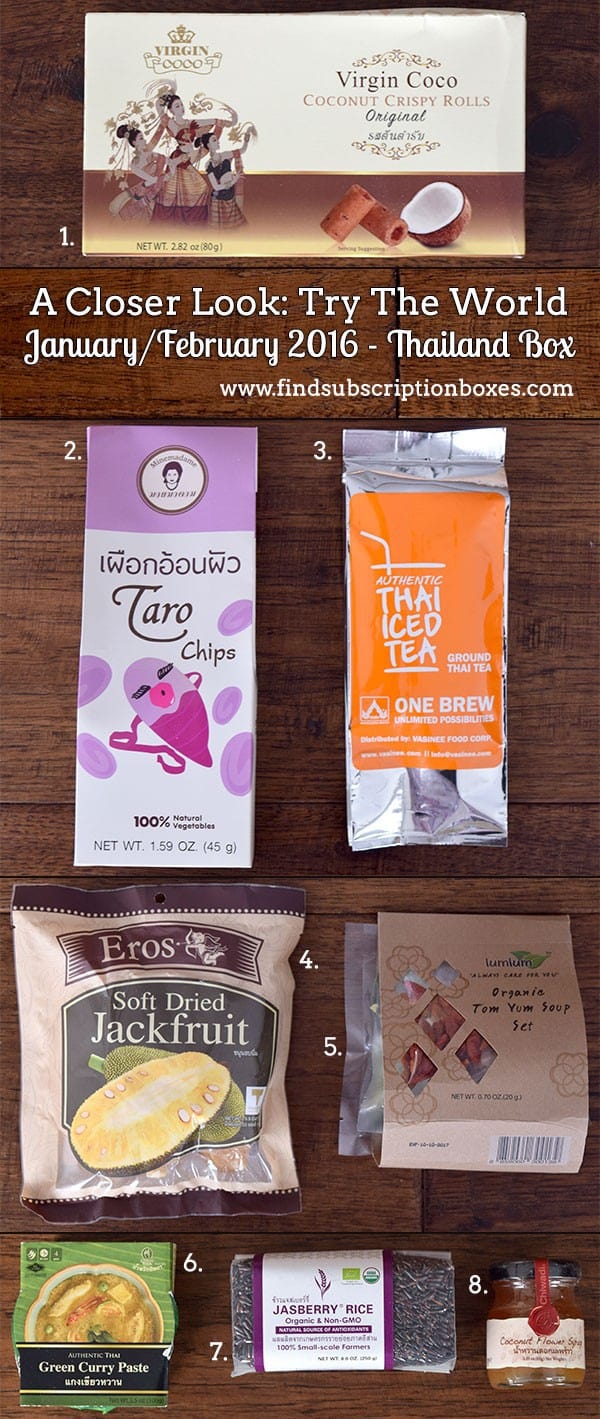 Lumlum Tom Yum Soup Set
Use the spices in this set to cook up this popular sour and spicy soup.
Chiwadi Coconut Flower Syrup
Made by hand-harvesting nectar from coconut blossoms, this syrup can be used on toast or as a honey substitute.
Minemadame Taro Chips
Traditionally sold fresh, cooked, or fried, these Taro chips have a sweet and salty crunch.
Nittaya Thai Curry Green Curry Paste
This curry paste, based on a traditional family recipe, is a staple ingredient for Thai cooking.
Virgin Coco Coconut Crispy Rolls
Enjoy these crumbly cookies alongside a cup of Thai tea.
Jasberry Rice
This purple rice is a natural source of anti-oxidants and fiber. It's organic & non-GMO.
Eros Dried Fruit
Soft, dried, jackfruit is great as a morning snack or as part of an afternoon trail mix.
Wangderm Thai Iced Tea
Brew this Thai tea hot and mix with condensed milk and ice for a cool, refreshing drink.
January/ February 2016 Try The World Thailand Box Review Wrap-Up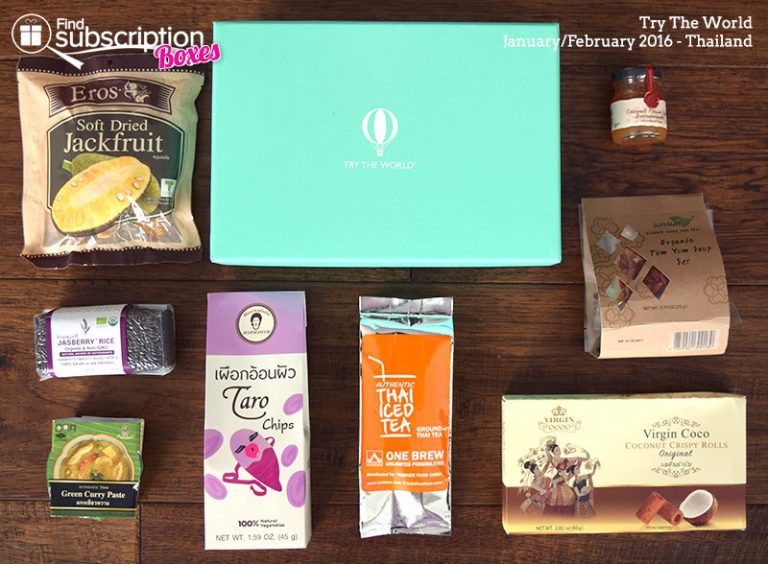 The Try The World Thailand box makes it easy enjoy the bold flavors of Thailand in your own kitchen. Box curator Chef Jet Tila selected a mix of both popular and newer Thai ingredients to include in the box – from Jasberry Rice to Coconut Flower Syrup.
Home chefs create their own Thai dinner party. Brewing up Thai Iced Tea as a beverage. Cook up the Tom Yom Soup and curry as a meal. Finish the meal with Jet Tila's recipe for Jasberry Rice Pudding. Delish!
Which Try The World Thailand Box food did you enjoy most?
Try The World Coupon Code
For a limited time, use Try The World promo code FSB15 to save 15% off your first Try The World Box.