When you're trying to be fit and healthy, finding the right snacks can be hard. Fortunately, the Fit Snack subscription box makes it easy to get delicious and nutritious snacks and beverages delivered every month. Fit Snack subscriptions are as low as $15.90 + $6 shipping per month and each Fit Snack box delivers over $32 worth of healthy snacks.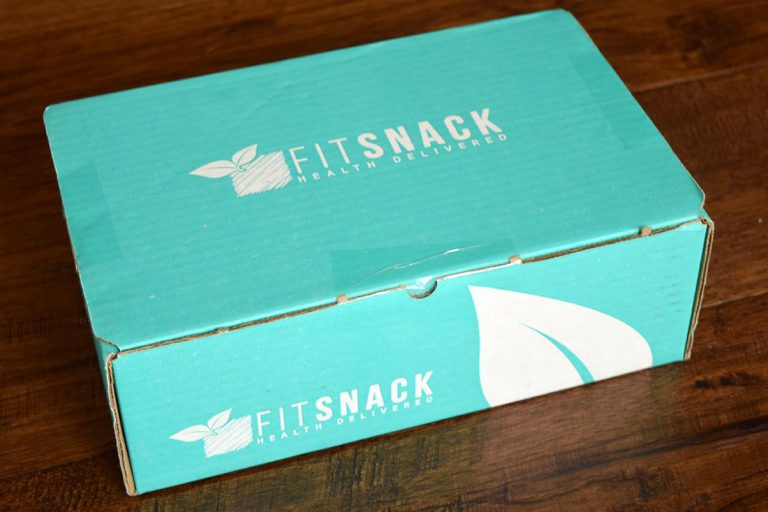 Fit Snack includes a card in each box that describes each of that month's snack. The back of the card has a suggested workout for the month. I really like that the exercises are things you can do at home, without special equipment.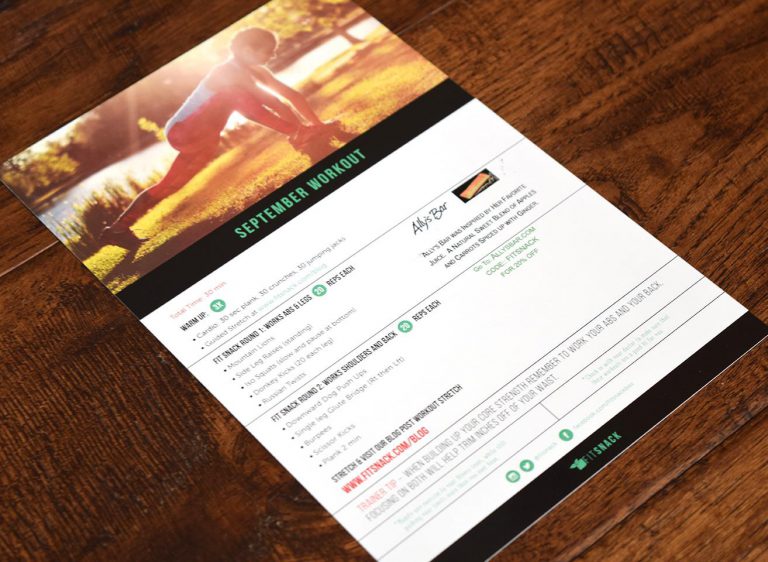 Here's a first look inside our September Fit Snack box.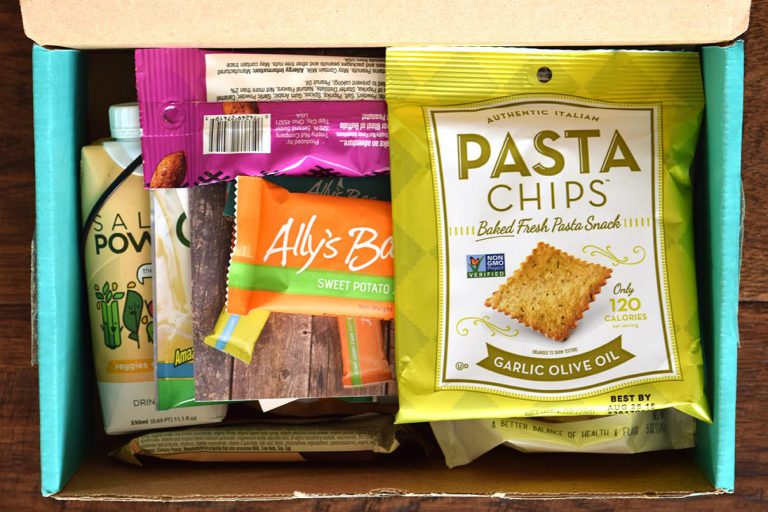 Inside the September 2017 Fit Snack Box
There were 8 healthy snacks and 1 bonus snack in September's Fit Snack Box! First up we have Purely Inspired Protein Organic Protein. With 20g of protein and 7g of fiber, this delicious French Vanilla shake is perfect for satisfying those cravings.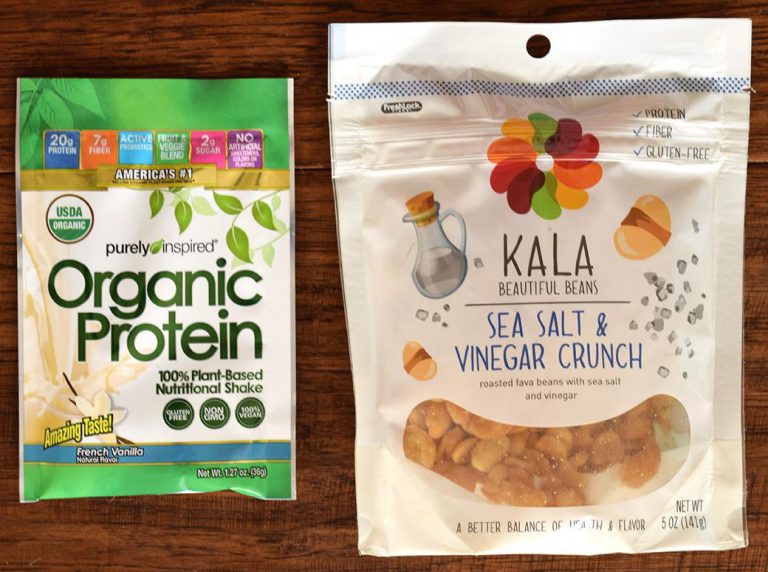 The Kala Beautiful Beans in Sea Salt & Vinegar Crunch are a zesty and crunchy snack made from wholesome, roasted fava beans. It's a great healthy substitute for chips.
Also delivering in flavor are the Trophy Nut Peanuts in Buffalo Blast flavor. These peanuts really pack a punch. If you like Buffalo Wings and you like peanuts, this is a win-win snack.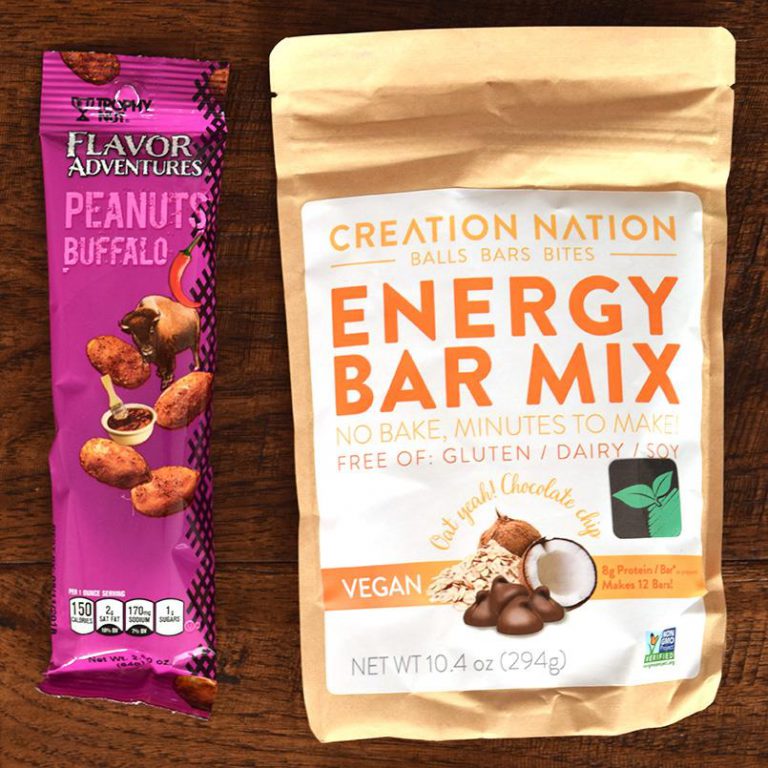 We used the Creation Nation Energy Bar Mix to make granola bars. Just add honey and water to create a tasty on-the-go treat. It was just what we needed for mid-morning snack cravings.
When you're short on time and need something that's nutritious and fulfilling fast, then the Leap Instant Smoothie Bowl in Red Power is the answer. Just mix with water milk, milk substitute or yogurt, stir and you have a sweet treat to enjoy in seconds. For a thicker smoothie bowl, use yogurt or blend with a banana.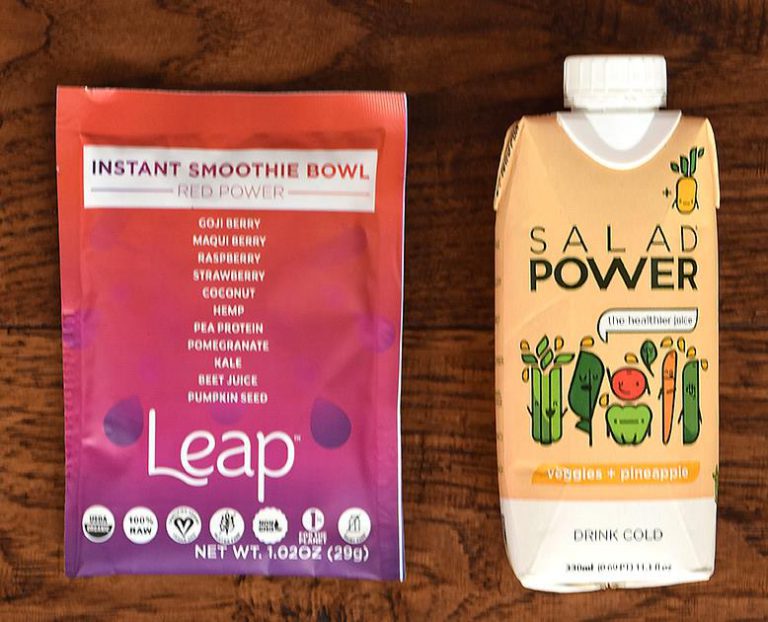 The Salad Power Juice Veggies + Pineapple drink is a super convenient way to get your fruits and veggies. I followed the package suggested and refrigerated the Salad Power drink before enjoying it. I was amazed that I could taste practically every ingredient in the beverage and the sweet pop of pineapple flavor was a great addition.
The Pasta Chips in Garlic Olive Oil were our favorite snack of the September Fit Snack box. These crunchy chips are inspired by an authentic Italian snack and are made with Durum Wheat Semolina Flour. These chips have so much flavor and were the perfect mid-day snack. I was amazed to learn there are only 120 calories per serving.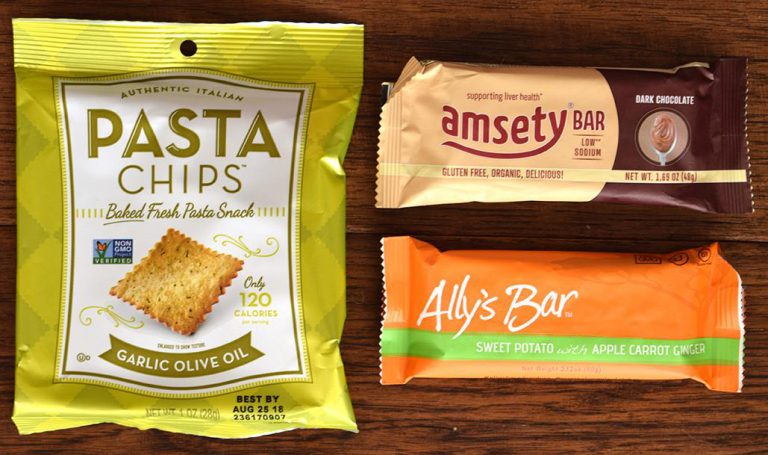 I was really surprised by the Ally's Bar in Sweet Potato with Apple Carrot Ginger. I'm not the hugest sweet potato fan, but this bar was still very enjoyable. The addition of ginger for spice and the sweetness of the apples really come through.
Fit Snack included a bonus Amsety Bar in the September box. We received the bar in Dark Chocolate flavor. I was really impressed by the flavor of the Amsety Bar and especially like that they support liver health.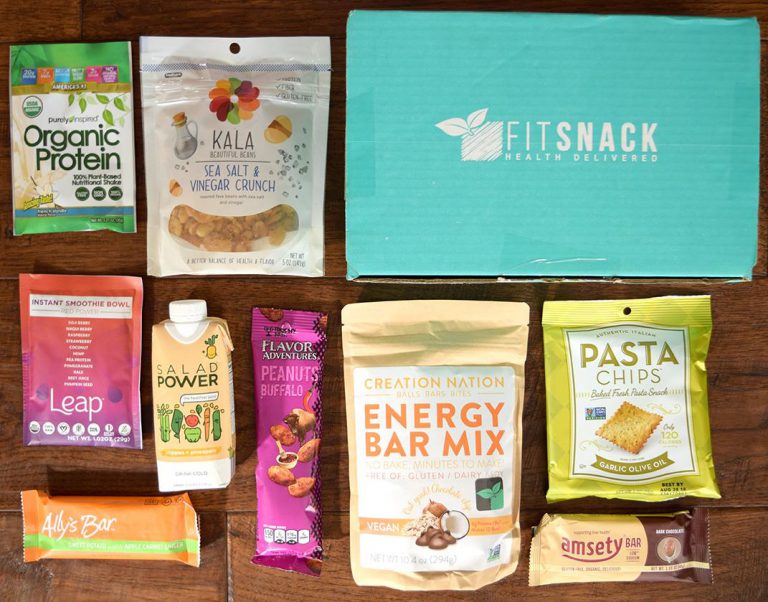 Once again Fit Snack delivered a great variety of healthy and nutritious snack and beverages to help us stay fit and healthy. What was your favorite September Fit Snack item?