GlobeIn Artisan Box monthly subscription boxes deliver a wonderful assortment of highly curated, artisan-made items from all over the world based on the theme you choose. GlobeIn Artisan Boxes "deliver joy by empowering and connecting remarkable, remote artisans to mindful customers." This "Globe In a box" features unique items sure to bring you enjoyment. With today's GlobeIn Artisan Box review, I'm unboxing the Limited Edition GlobeIn Admire Artisan Box.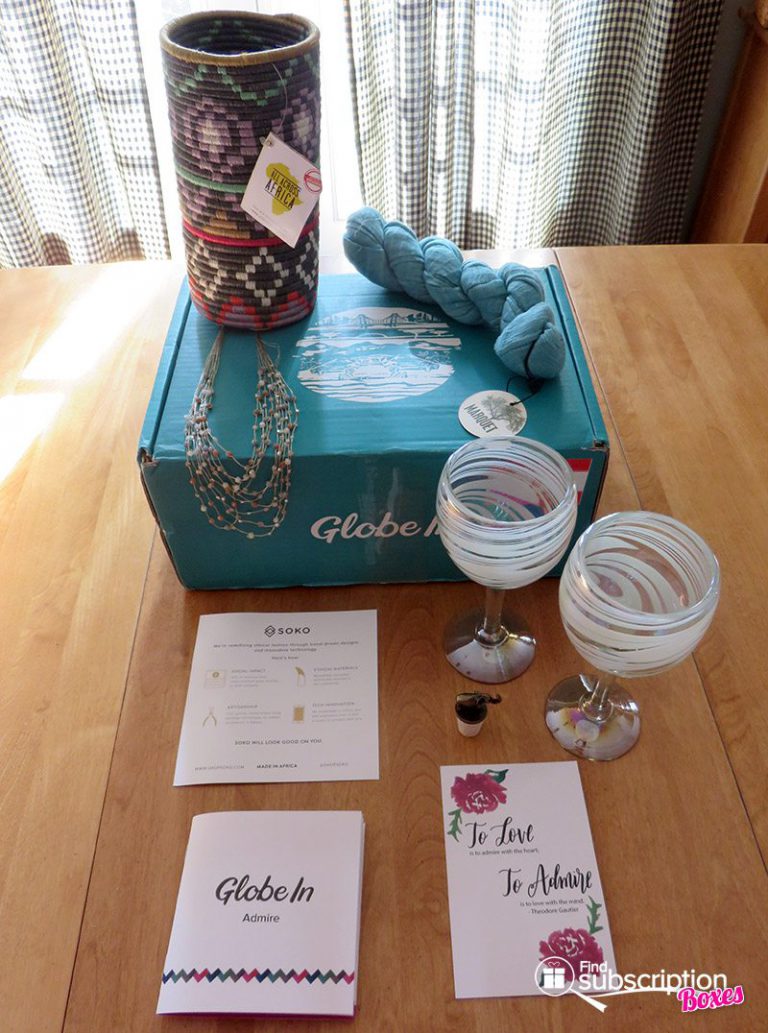 GlobeIn offers several different subscription plans, gift options, and shopping on their website to benefit social good. Their manifesto is spelled out on their website. Each GlobeIn subscription box contains a pamphlet describing in detail each item, its provenance, how it benefits the artisans, and suggested uses.
Inside the GlobeIn Admire Artisan Box
There are several themes available this month, this one is the Limited Edition GlobeIn Admire Artisan Box. Focusing on what makes us pause and wonder at the beauty of another and how it's reflected in being oneself. We're reminded through a quote from Theodore Gautier: "To Love is to admire with the heart; to Admire is to love with the mind."
We're given a Woven Vase for our basket in Admire. Crafted from sisal and sweetgrass, it's colorful and will enhance any floral bouquet contained—make sure to use a glass liner for florals requiring water. Made in Rwanda, the cooperative of woman who weave the vases are making a future for their families in a country with a lot of hardship. The weaving gives them hope for overcoming the past. I can't wait to buy some spring flowers to place in my vase.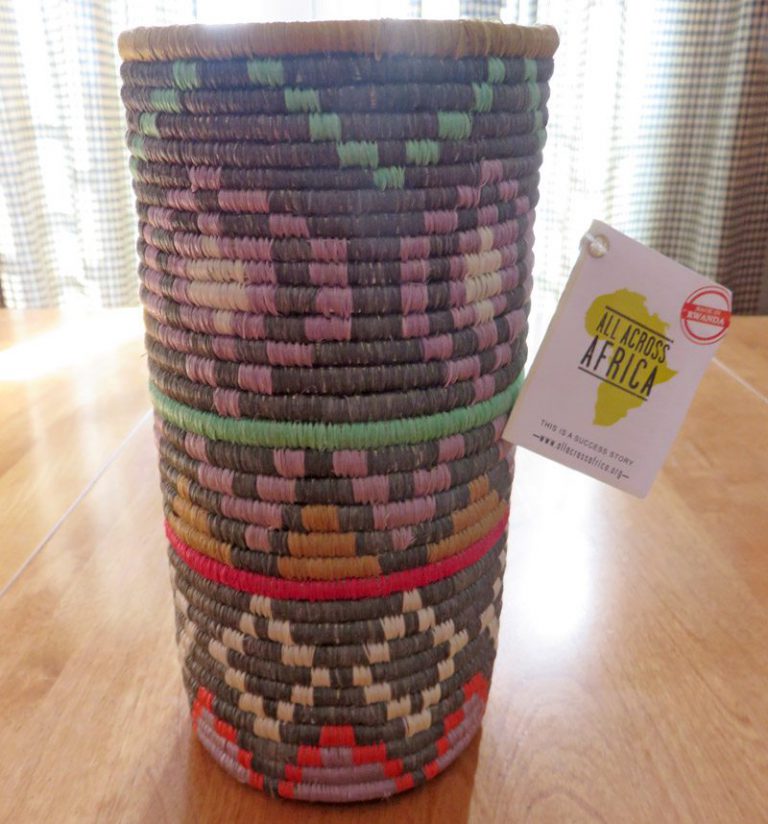 The Floating Necklace from Thailand is made from silk thread and strung with semi-precious stones to make a simple and trendsetting statement. The jewelers are from the Akha tribe indigenous to Southeast Asia. The artisans are part of a collective and able to work from home around their families' needs or at a centrally-located workshop. The necklace is versatile enough for casual days or dressy nights.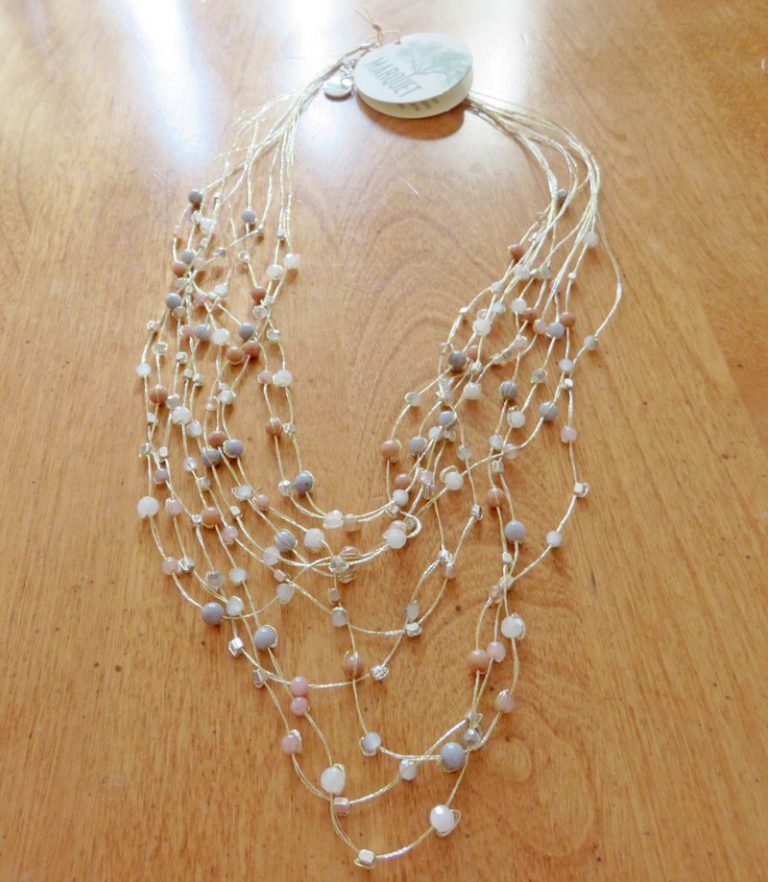 The Handblown Wine Glasses are made in Mexico and are the perfect glass for your favorite wine or other beverage. The swirl pattern makes it a wonderful addition to your collection and any meal or celebration extra special.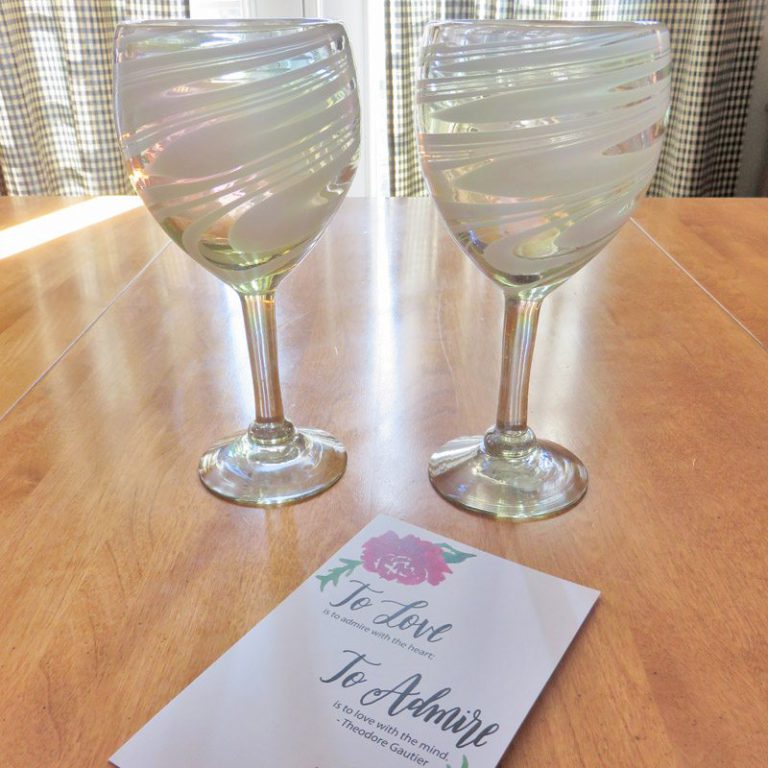 The Brass Bottle Stopper is made in the Roots of Creation workshop in Cape Town, South Africa. It's a family business where all the design, metal-casting, finishing, and packaging occur in one locale.  The whimsical elephant will make your bottle of wine or any bottle it fits look fanciful.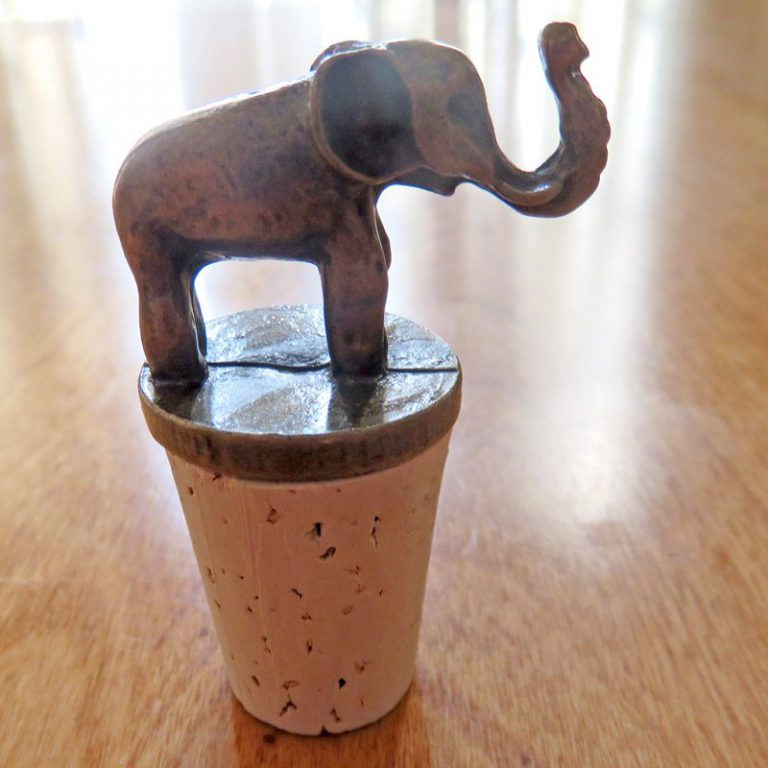 The Infinity Scarf is woven in North Vietnam by the Binh Minh collective. Its name means morning sun, and the collective has a view of the sunrise as they weave from Vietnamese-raised silk. Working through a fair trade distributor to ensure their woven items are found globally, they create beautiful woven items. Lightweight with a cotton-silk blend, the scarf is perfect all year round.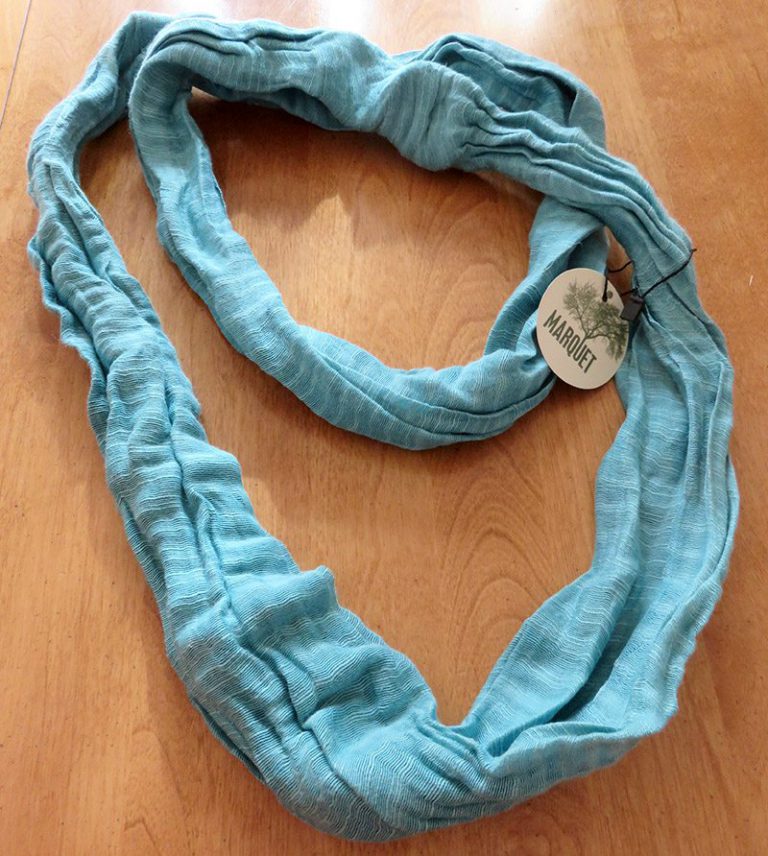 The Admire collection allows one to enjoy life and feel beautiful and loved while helping the artisans improve their lives.
The pamphlet included gives more in-depth information on the artisans and companies, a better understanding and awareness of safe job conditions which can impact steady employment in the industries supported, as well as a positive effect on the quality of life for the artisans. GlobeIn's partnerships bring to light not only artisans in the world, but how supporting the artisans helps reduce poverty by employing many in a global setting.
Globe In's Artisan boxes offer many curated lifestyle products each month with an array of customized themes, discounted up to 50%, supporting artisans in over 40 countries.
GlobeIn Artisan Gift Box Coupon
For a limited time, save $10 off 3 month of longer Artisan Box subscriptions. Use GlobeIn Artisan Box coupon code WELCOME at checkout to claim your discount.