GLOSSYBOX is a monthly beauty subscription box for women to discover new luxury beauty products. Every GLOSSYBOX beauty box features deluxe-sized and full-sized, hand-picked cosmetic and wellness samples. (UK Beauty Fans – there's a GLOSSYBOX UK beauty box for you too!)
With today's GLOSSYBOX review, we're taking a closer look at our GLOSSYBOX July 2015 beauty box. We love the classy, signature pink GLOSSYBOX that our beauty surprises were packaged in.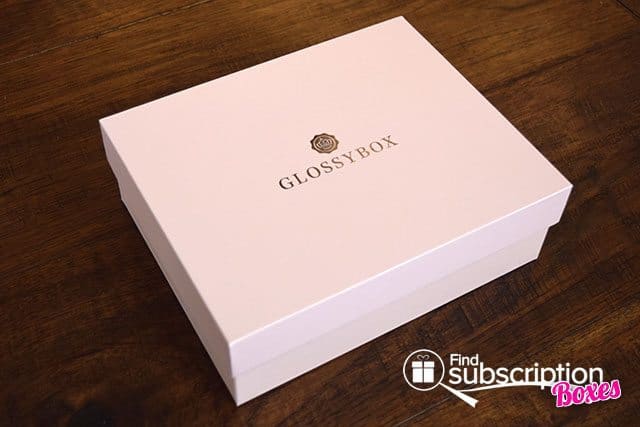 GLOSSYBOX includes a product flyer that describes each of the beauty products in that month's box. The flyer also includes useful tips on how to use each of the products.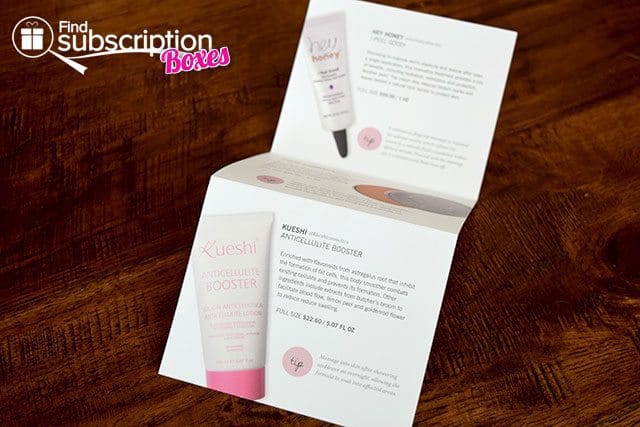 Here's a first look inside our July 2015 GLOSSYBOX.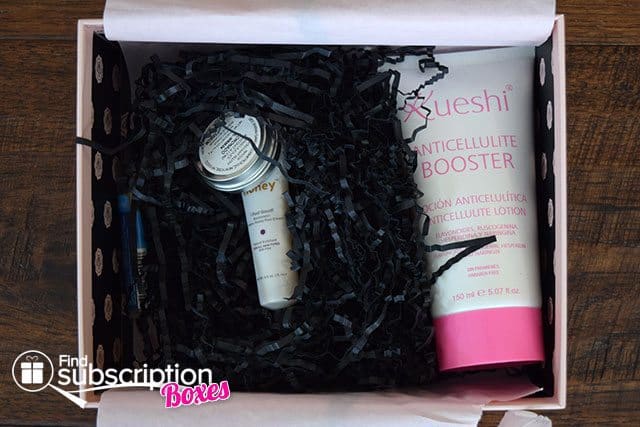 Inside the GLOSSYBOX July 2015 Beauty Box
There were 5 products in our July GLOSSYBOX.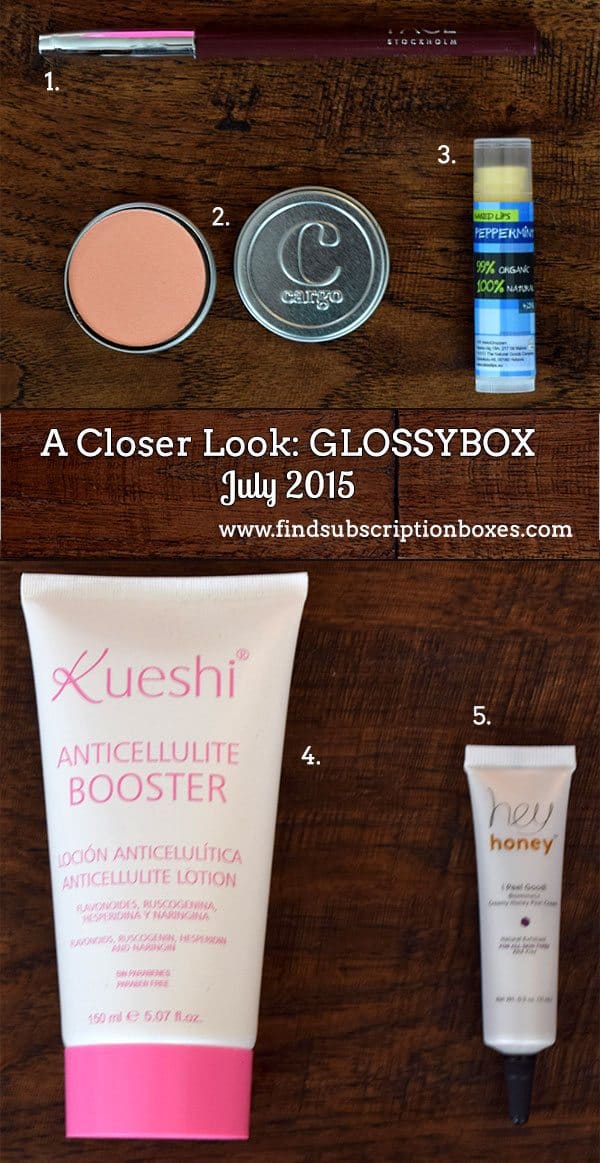 1. Face Stockholm Lip Liner, Full-Size, Retail Value: $17
Help prevent smudging and make your lip color last longer using this lip liner, which has an enriched formula that glides on smoothly to shape and define.
2. Cargo Cosmetics Water Resistant Blush, 0.14oz sample
Add a hint of color to your cheeks using this sheer powder to create a look can survive the sweat and the weather.
3. Naked Lips Organic Lip Balm, Full-Size, Retail Value: $5.50
This creamy, organic lip balm protects your lips with antioxidant-rich oils and peppermint.
4. Kueshi Anticellulite Booster, Full-Size, Retail Value: $22.60
Combat existing cellulite and prevent future cellulite from forming using this body smoother. It's enriched with flavonoids from astragalus root that inhibit the formation of fat cells.
5. Hey Honey I Peel Good!, 0.5oz sample
Massage this all-in-one hydrating, exfoliating, and protecting treatment into your face, then rinse to reveal improved skin elasticity and texture.
GLOSSYBOX July 2015 Beauty Box Review Wrap-Up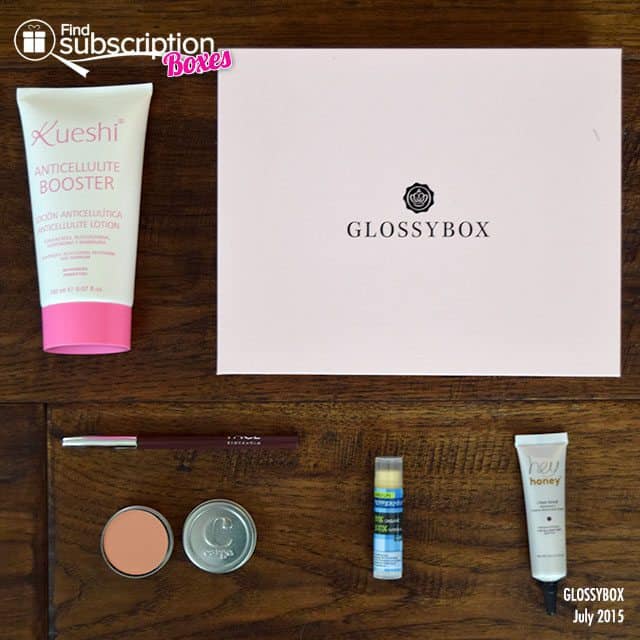 The GLOSSYBOX July 2015 beauty box included some great beauty products to help give our skin a late-Summer refresh. The Hey Honey peel makes it so easy to get renewed and reveal fresh skin. The Cargo blush, Face Stockholm Lip Liner and the Naked Lips are a great trio for a natural summer look that can last through the day.
What was your favorite beauty products from the July GLOSSYBOX?
GLOSSYBOX Free Gift Promo Code
For a limited time, use GLOSSYBOX promo code BRUSHUP to get a FREE Doucce Soft Touch Kabuki Brush with any new GLOSSYBOX subscription – a $32 free gift value!