Hello everybody! Today, I am reviewing another Gold Medal Wine Club Box. This is a monthly subscription box that sends out small-production, award winning wines. This is the perfect way to branch out and explore bottles from boutique and artisanal wineries.
The Gold Medal Wine Club currently has six subscription options:
Gold Medal: 2+ Medal-Winning Wines from California's Best Boutique Wineries ($39+)
Platinum: 2+ Ultra Premium, Rare Wines from California's Top Winemakers ($89+)
Garagiste: 2+ Handcrafted, Small-Lot Wines from Independent Artisan Winemakers ($75+)
Pinot Noir: 2+ Limited Production Pinot Noirs ($74+)
Diamond: 2+ Luxury-Premium, Collectible Wines ($179+)
International: 3 Exclusive Imports from Hidden Wine Country Estates ($75+)
I received two wines from the Gold Medal subscription. This is the most affordable option, and it offers considerable savings per bottle. This month, members received 19% – 39% off of each bottle of wine, depending on their billing plan.
Last month the wines were packaged in a gorgeous box, in celebration of the Gold Medal Wine Club's 25th anniversary. This month, the wines were just packaged in a plain cardboard box. Everything arrived undamaged, but I really miss the beautiful packaging from January.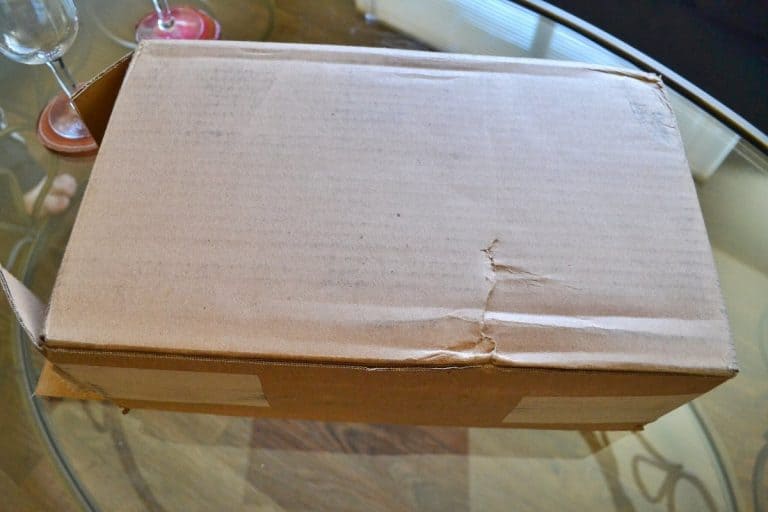 The bottles were securely packaged in fitted cardboard molds that prevented any jostling during shipment.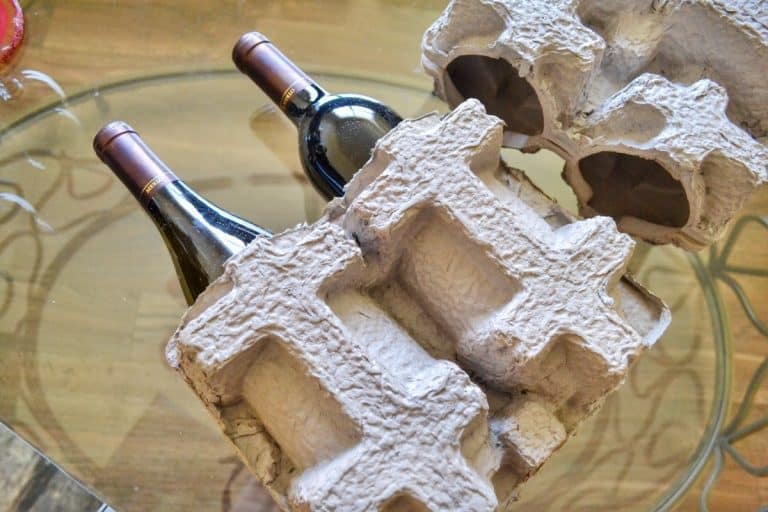 There was also a copy of "The Wine Press" in my box, which is Gold Medal Wine Club's mini-magazine. It has information about the vineyards, the winemaker, and even recipes for perfect food pairings!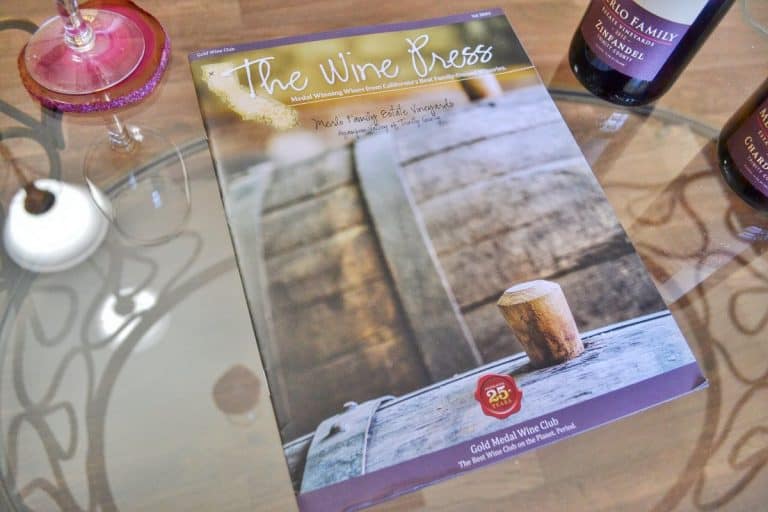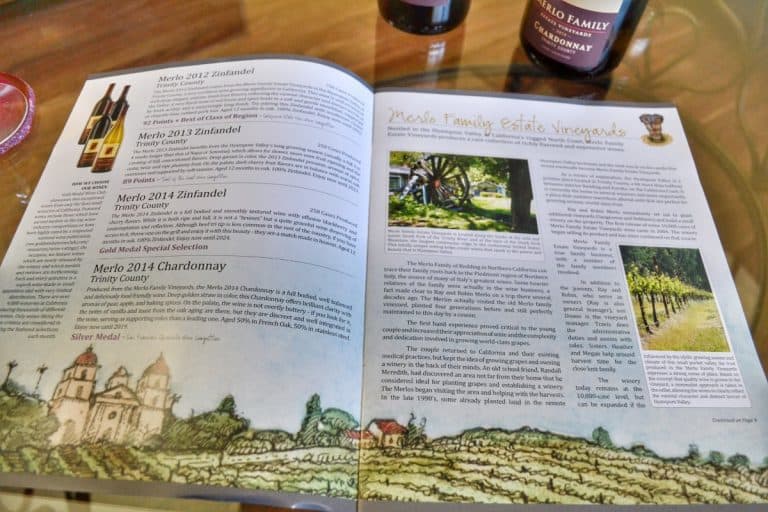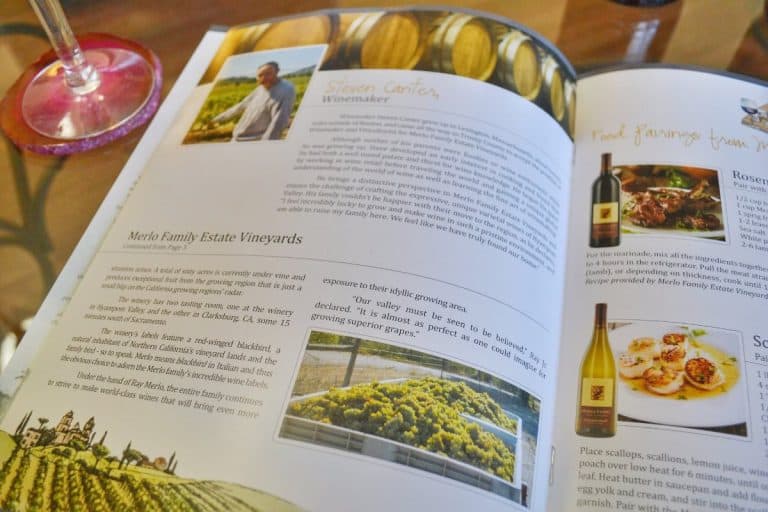 All right, let's take a look at the wines! This month, they came from the Merlo Family Estate Vineyards. The Merlo family name, which is Italian for "blackbird", can be traced back to the Piedmont region of Northern Italy. Ray and Robin Merlo were inspired to establish their own winery after visiting the old Merlo family vineyard in Italy. This is a family business, with their son managing the vineyard and their daughters helping around harvest time.
My February box contained a Merlo 2012 Zinfandel and a Merlo 2014 Chardonnay.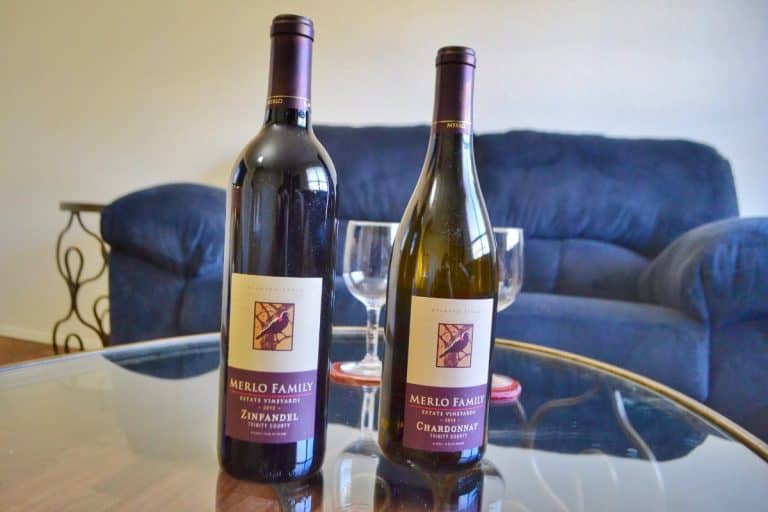 First, let's take a look at the Merlo 2012 Zinfandel. Here is the wine's description:
"The Merlo 2012 Zinfandel comes from the Merlo Family Estate Vineyards in the Hyampom Valley of Trinity County, a very northern wine growing appellation in California. This wine is well structured with deep, elegant, and yet, fresh fruit flavors, reflecting the varietal character and distinct terroir of the Valley. A very floral nose of red fruits and spice leads to a soft and gentle mouthfeel, supported by fresh acidity and a surprisingly long finish. Try pairing this Zinfandel with mushroom risotto or chipotle-lime rubbed pork loin."
A bottle of the 2012 Zinfandel retails for $27.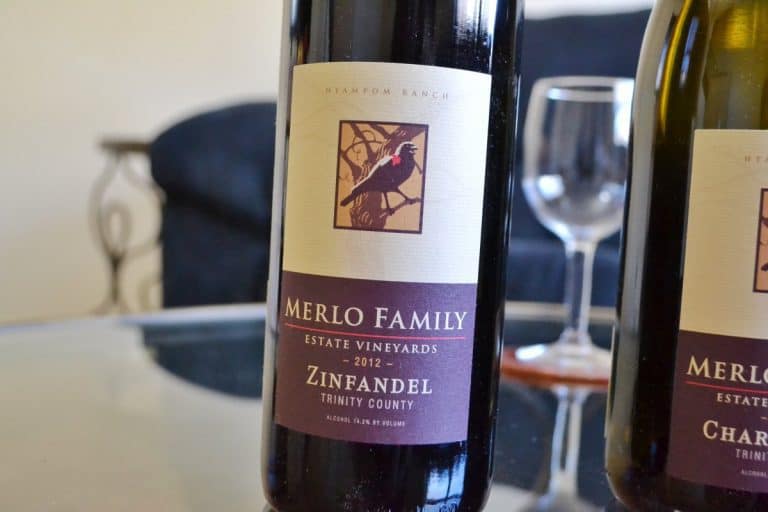 This deep red is the perfect mix of fruity and tart; it felt ripe and rich, and velvety in my mouth.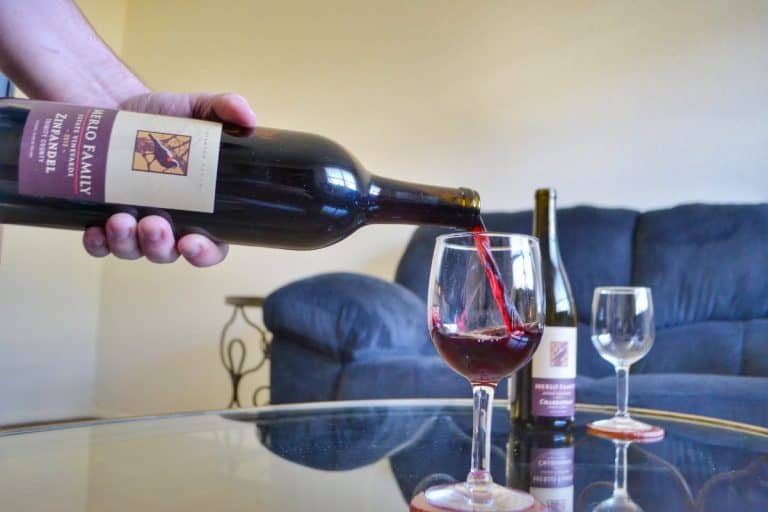 Next, let's look at the 2014 Chardonnay:
"Produced from the Merlo Family Vineyards, the Merlo 2014 Chardonnay is a full bodied, well balanced and deliciously food friendly wine. Deep golden straw in color, this Chardonnay offers brilliant clarity with aromas of pear, apple, and baking spices. On the palate, the wine is not overtly buttery – if you look for it, the notes of vanilla and toast from the oak aging are there, but they are discreet and well integrated in the wine, serving as supporting roles than a leading one."
A bottle of the 2014 Chardonnay retails for $25.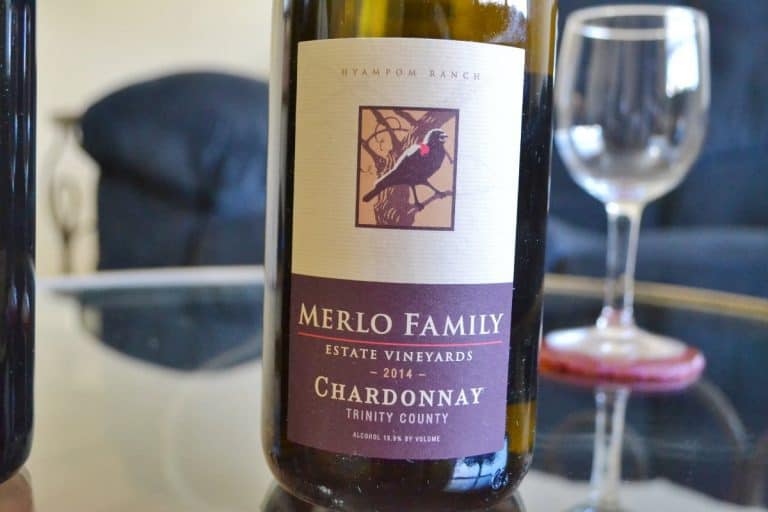 Wow, the flavor of this chardonnay is incredible! It is complex and sweet, and the pear and apple jump out at me. It also has a pretty high alcohol content of 13.9%. I love drinking this wine, but it leaves an alcohol aftertaste that I don't love. Honestly, the taste of the wine itself is so good that I will put up with the aftertaste!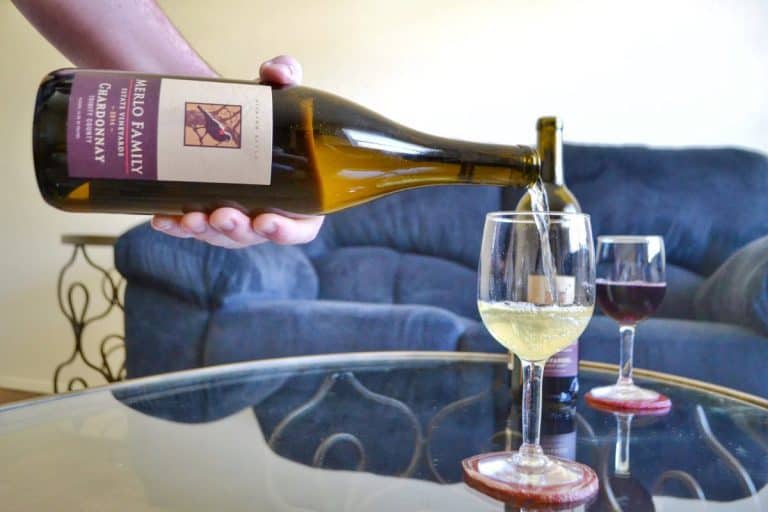 I must say, I am starting to enjoy chardonnay after receiving it two boxes in a row! I am impressed by the complexity of the Merlo Family wines, and I loved this month's selection as much as January's. Keep reading for my final verdict: