I really need to buy one of those shirts that says "It's Wine O'Clock!" That's how I feel whenever I receive the Gold Medal Wine Club box in the mail. This is an awesome subscription that sends you small-production, award winning California wines each month. This is an excellent way to discover new wineries, and to save money while doing so. You can save up to 40% of each bottle's retail value when you join a club. Here are the club options:
Gold Medal: 2+ Medal-Winning Wines from California's Best Boutique Wineries ($39+)
Platinum: 2+ Ultra Premium, Rare Wines from California's Top Winemakers ($89+)
Garagiste: 2+ Handcrafted, Small-Lot Wines from Independent Artisan Winemakers ($75+)
Pinot Noir: 2+ Limited Production Pinot Noirs ($74+)
Diamond: 2+ Luxury-Premium, Collectible Wines ($179+)
International: 3 Exclusive Imports from Hidden Wine Country Estates ($75+)
Today, I am reviewing April's Gold Medal Box. My wines came securely packaged in molded cardboard.
Gold Medal Wine Club always includes a copy of "The Wine Press" in their boxes. This is a little magazine with information about the wines, the vineyards, the winemaker, and even some recipes to pair with the bottles. I love flipping through this, because it helps me make a connection with the winery –  and that makes drinking the wine feel even more special. Here's a look through a few of the pages: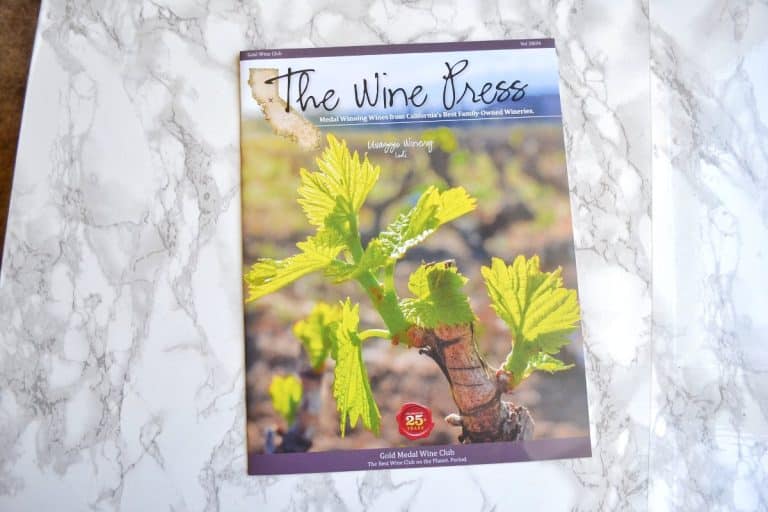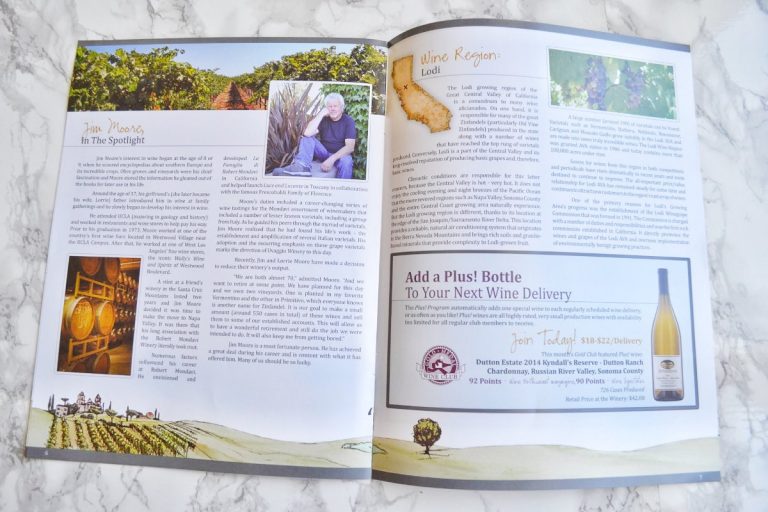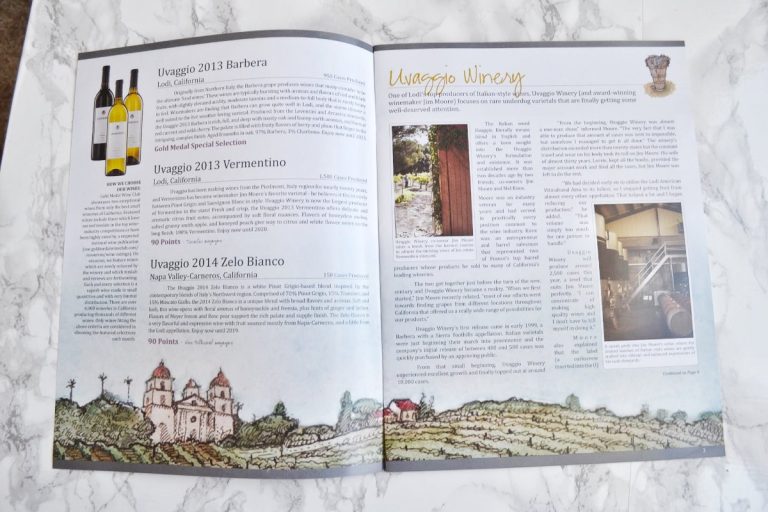 April's wines came from Uvaggio Winery, which is one of Lodi's top producers of Italian style wines. Winemaker Jim Moore contends that Lodi is one of the greatest regions to grow grapes in California – you get heat from the Central Valley, as well as winds and cooling at night. Because of this, they are able to grow certain varietals that thrive in the Mediterranean. So, Uvaggio is able to produce Italian-style wines Barbera and Vermentino. I think it is fascinating that this winery has taken advantage of the ideal climate in Lodi to produce grapes that just wouldn't thrive elsewhere in California.
I received a 2013 Barbera and a 2013 Vermentino in my April Gold Medal box.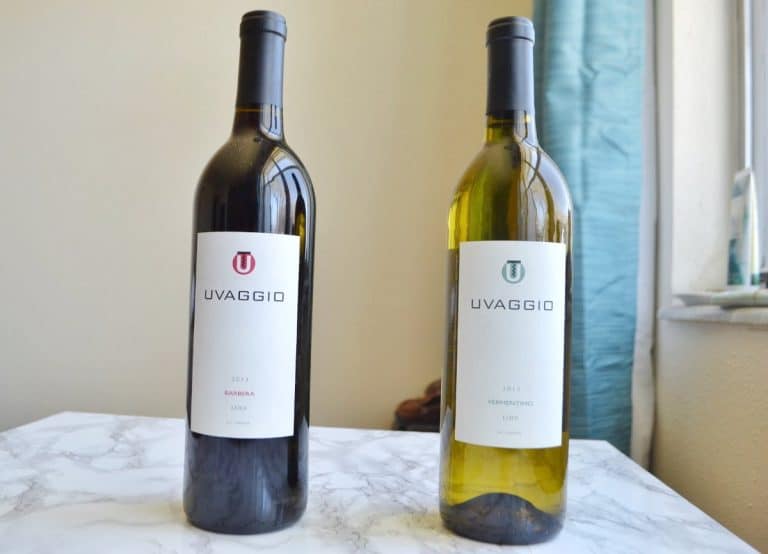 Uvaggio 2013 Barbera
Description:
"Produced from the Leventini and Arrastra vineyards, the Uvaggio 2013 Barbera is rich, full, and deep with toasty oak and loamy earth aromas, and hints of red current and wild cherry. The palate is filled with fruity flavors of berry and plum that linger in the intriguing, complex finish."
Alcohol: 13.5%
Retail Value: $24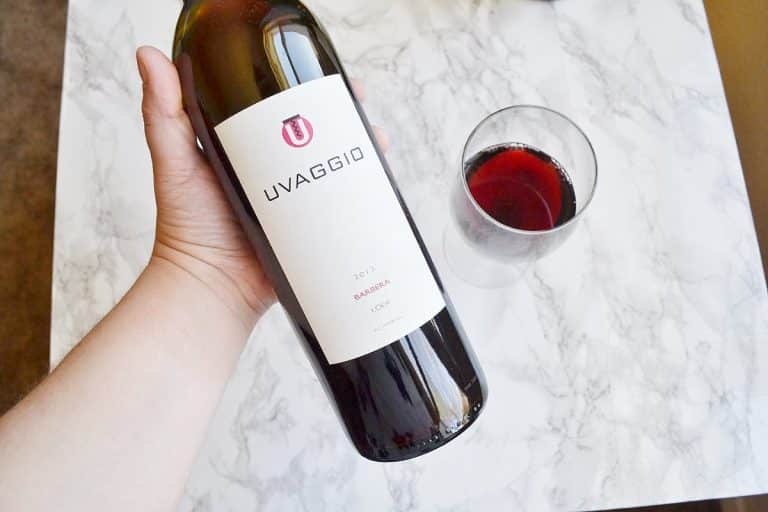 When I first tasted this, I was stunned by its gorgeous fruity finish. It tasted of raspberries and dark chocolate to me, and I was pleasantly surprised to see berry notes in the wine's description. This means I am finally getting better at wine tasting! This was my first time trying Barbera, and I quite like it. It is full bodied, smooth, and fruity. It's easy to sip on, but I am also interested in seeing how it tastes in a dish. I think it would go quite well with mushrooms.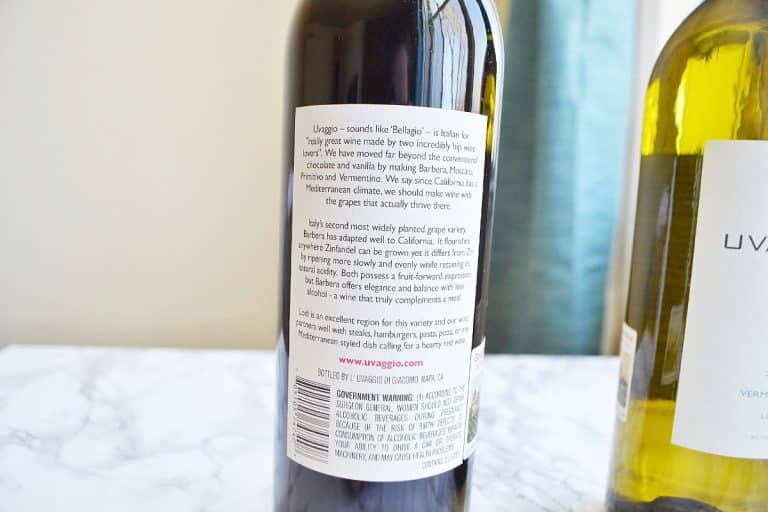 Uvaggio 2013 Vermentino
Description:
"Fresh and crisp, the Uvaggio 2013 Vermentino offers delicate and aromatic citrus fruit notes, accompanied by soft floral nuances. Flavors of honeydew melon, salted granny smith apple, and honeyed peach give way to citrus and white flower notes on the long finish."
Alcohol: 12.5%
Retail Value: $18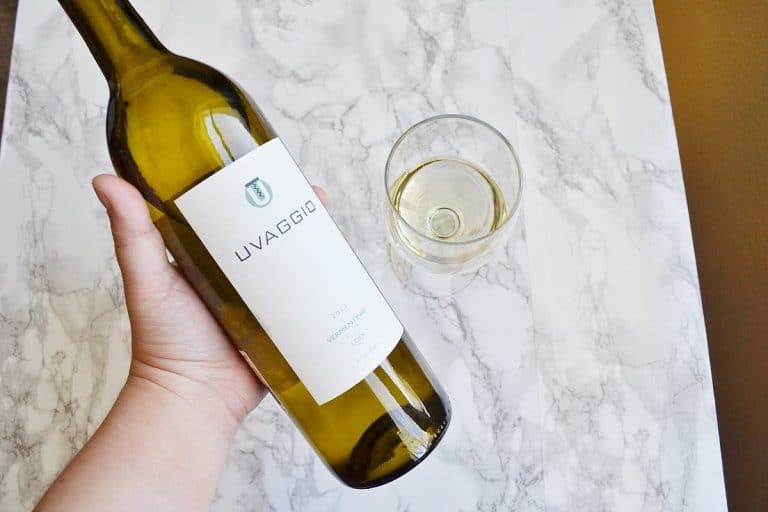 This was also my first time trying a Vermentino. It is refreshing and light bodied, and it smells and tastes of citrus to me. Vermentino is delightful, and this is probably the best white wine I've ever tried! I typically favor reds over whites, but I would happily drink a glass of this a day.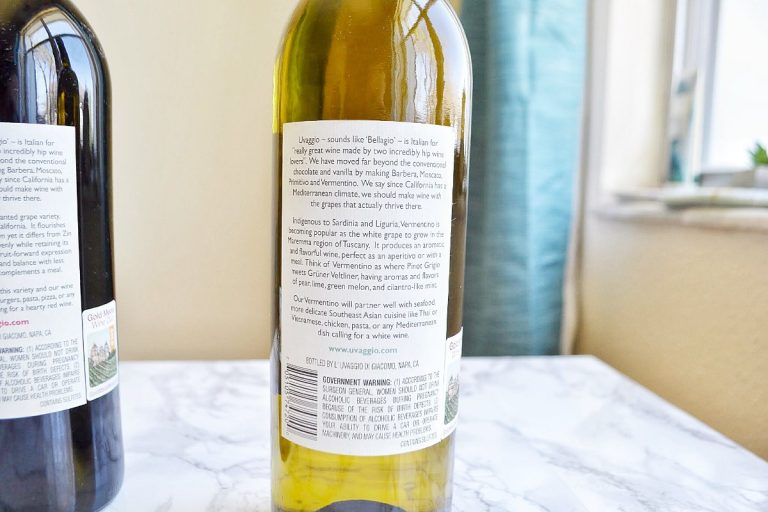 April's box felt quite different from past boxes I've received from Gold Medal Wine Club – namely that they sent out a white whine that wasn't Chardonnay. Both wines were fantastic, and I thoroughly enjoyed the box.