The Gold Medal Wine Club is a monthly subscription box that sends you small-production, award winning wine for a reduced price. I have discovered some amazing wineries through this club, and I look forward to my box each month.
The Gold Medal Wine Club currently has six subscription options:
Gold Medal: 2+ Medal-Winning Wines from California's Best Boutique Wineries ($39+)
Platinum: 2+ Ultra Premium, Rare Wines from California's Top Winemakers ($89+)
Garagiste: 2+ Handcrafted, Small-Lot Wines from Independent Artisan Winemakers ($75+)
Pinot Noir: 2+ Limited Production Pinot Noirs ($74+)
Diamond: 2+ Luxury-Premium, Collectible Wines ($179+)
International: 3 Exclusive Imports from Hidden Wine Country Estates ($75+)
Gold Medal Wine Club is also running a Summer Sale, where you can save up to 55% on your order. Free shipping is offered for 6+ bottles.
Today I am reviewing the Gold Medal Wine Club June Box! This month's wine came packaged in Styrofoam molds, instead of the usual cardboard. Both bottles arrived in perfect condition.
Before opening the wines, I flipped through "The Wine Press", which is GMWC's monthly publication. It has lots of interesting information about the wine and vineyards, as well as food pairings and recipes. Here's a look inside: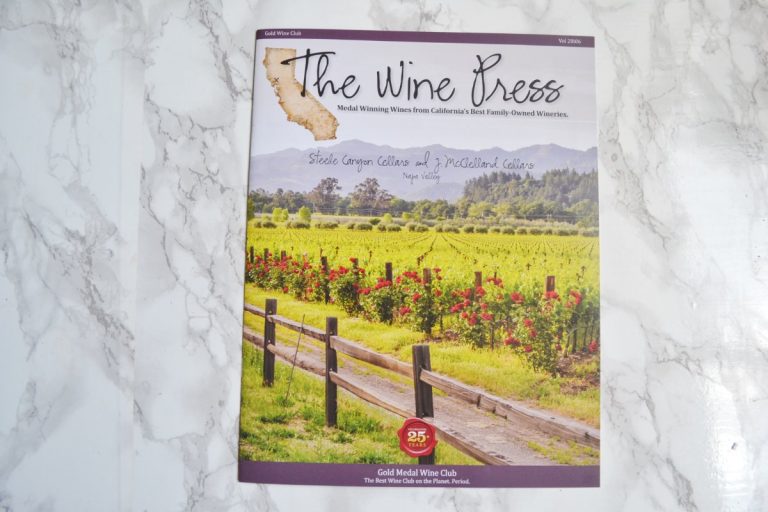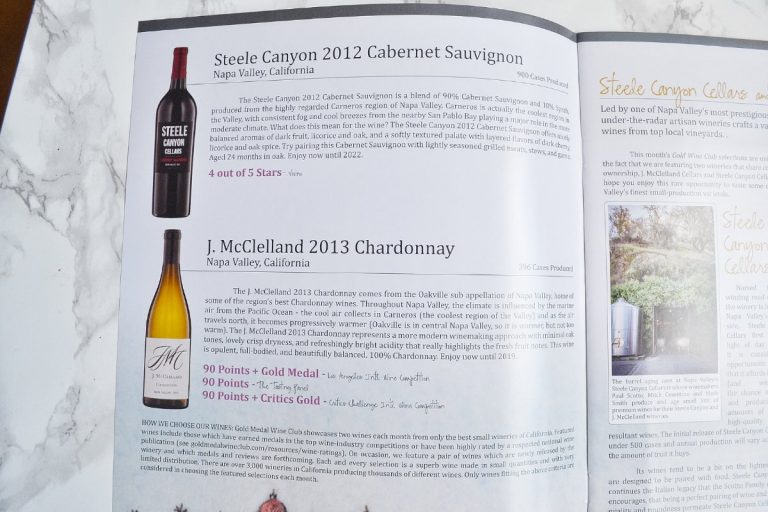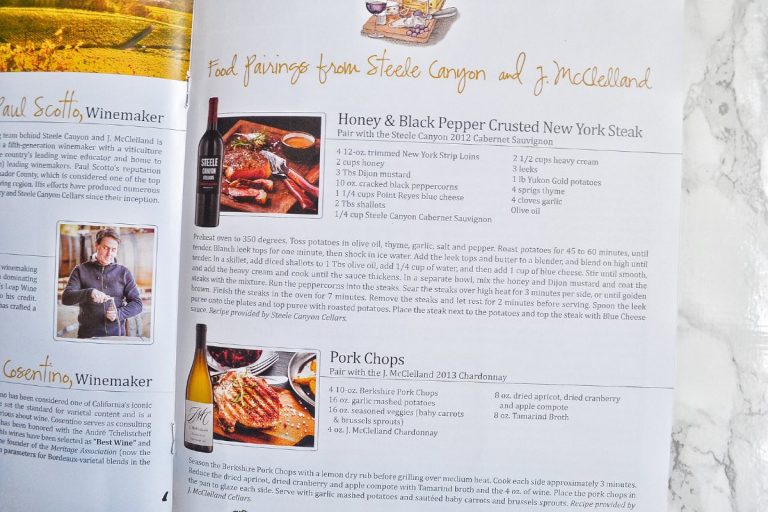 June's wines are from Steele Canyon Cellars and J.McClelland Cellars – two wineries that share common ownership. Steele Canyon Cellars is named for the winding road in Napa Valley on which it is located, and it was founded in 2012. It produces small amounts of extremely high quality fruits into wines. Its wines tend to be on the lighter side, and are designed to pair with food.
J. McClelland Cellars is also located in Napa Valley. It purchases all of its fruit from local growers under long-term contracts, and is dedicated to producing terroir driven wines.
June's box contained Cabernet Sauvignon from Steele Canyon Cellars and Chardonnay from J. McClelland Cellars.
J. McClelland 2013 Chardonnay
Description: The J. McClelland 2013 Chardonnay comes from the Oakville sub appellation of Napa Valley, home of some of the region's best Chardonnay wines. Throughout Napa Valley, the climate is influenced by the marine air from the Pacific Ocean – the cool air collects in Carneros (the coolest region of the Valley) and as the air travels north, it becomes progressively warmer (Oakville is in central Napa Valley, so it is warmer, but not too warm).
The J. McClellan 2013 Chardonnay represents a more modern winemaking approach with minimal oak tones, lovely crisp dryness, and refreshingly bright acidity that really highlights the fresh fruit notes. This wine is opulent, full-bodied, and beautifully balanced.
Alcohol: 14.2%
Cost: $22
You know, before trying Gold Medal Wine Club I never really liked Chardonnay. However, there is one in nearly every box, and I've developed quite a taste for it. I really appreciate wine's crisp bite and its fruity palette. I taste tropical fruit notes in this one, especially mango!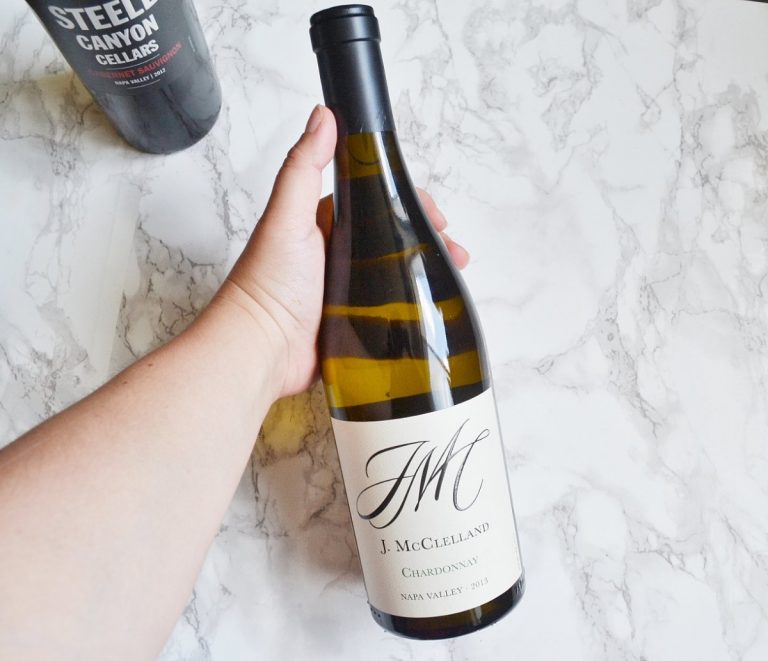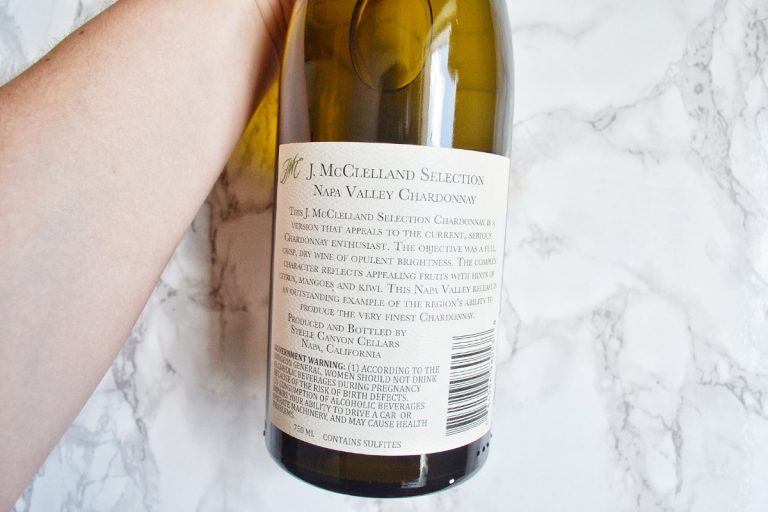 Steele Canyon 2012 Cabernet Sauvignon
Description: The Steele Canyon 2012 Cabernet Sauvignon is a blend of 90% Cabernet Sauvignon and 10% Syrah, produced from the highly regarded Carneros region of Napa Valley. Carneros is actually the coolest region in the Valley, with consistent fog and cool breezes from the nearby San Pablo Bay playing a major role in the more moderate climate. 
What does this mean for the wine? The Steele Canyon 2012 Cabernet Sauvignon offers nicely balanced aromas of dark fruit, licorice and oak, and a softly textured palate with layered flavors of dark cherry, licorice and oak spice. Try pairing this Cabernet Sauvignon with lightly seasoned grilled meats, stews, and game.
Alcohol: 13.0%
Value: $22
Wow, this is certainly a bold wine! It is deep and rich, and the cherry and oak stand out to me. This isn't a wine I would sip on its own, but I think it would pair nicely with a ribeye steak.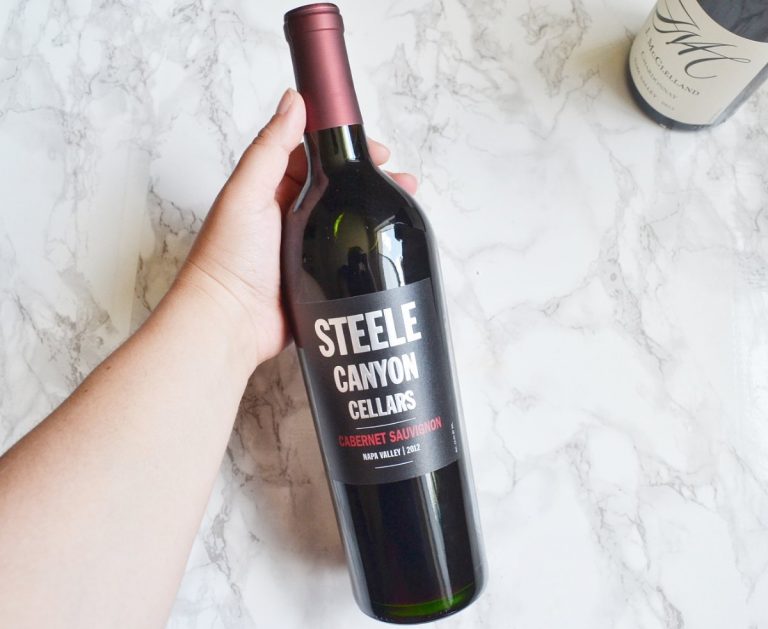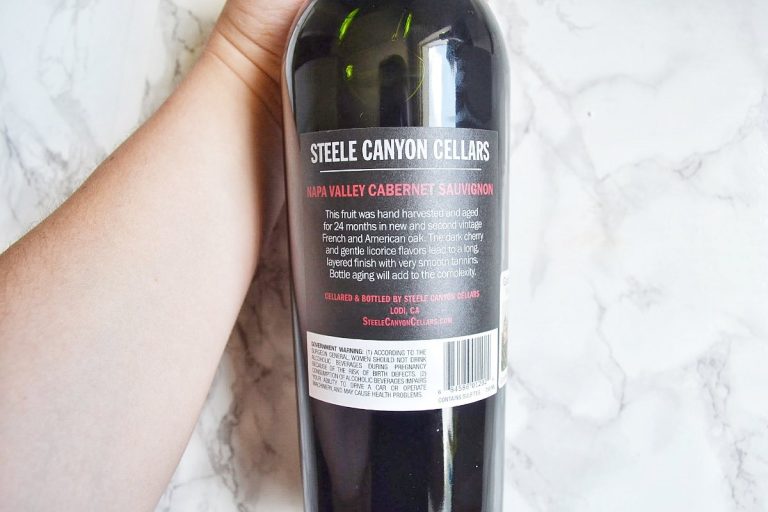 I really enjoyed June's Gold Medal Wine Club box! The wines were unique and tasty, and the box itself had a good value. The subscription costs $39, but the wines were worth $44! I think this is an excellent way to try out small batch wines, while also saving money.