Gold Medal Wine Club is a monthly subscription box that sends you small-production, award winning wine for a reduced price. I have discovered some amazing wineries through this club, and I look forward to my box each month.
The Gold Medal Wine Club currently has six subscription options:
Gold Medal: 2+ Medal-Winning Wines from California's Best Boutique Wineries ($39+)
Platinum: 2+ Ultra Premium, Rare Wines from California's Top Winemakers ($89+)
Garagiste: 2+ Handcrafted, Small-Lot Wines from Independent Artisan Winemakers ($75+)
Pinot Noir: 2+ Limited Production Pinot Noirs ($74+)
Diamond: 2+ Luxury-Premium, Collectible Wines ($179+)
International: 3 Exclusive Imports from Hidden Wine Country Estates ($75+)
Gold Medal Wine Club is also running a Father's Day promotion. A 3 month gifted subscription will include a free bottle of wine in the first shipment. A 6 month gifted subscription will also include a bottle opener and a wine tote. And, a 12 month gifted subscription will get you all of the above, plus 10% off at checkout!
All right, today I am reviewing May's Gold Medal box. As always, my wine arrived securely packaged in a cardboard mold.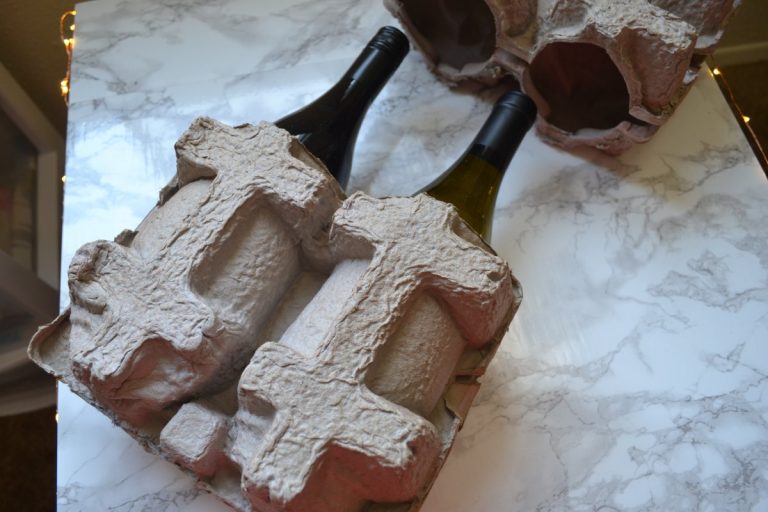 Before trying the wine, I flipped through "The Wine Press", which is their publication with information about the wines, the vineyards, and the winemaker. I love learning the background behind each month's chosen wines.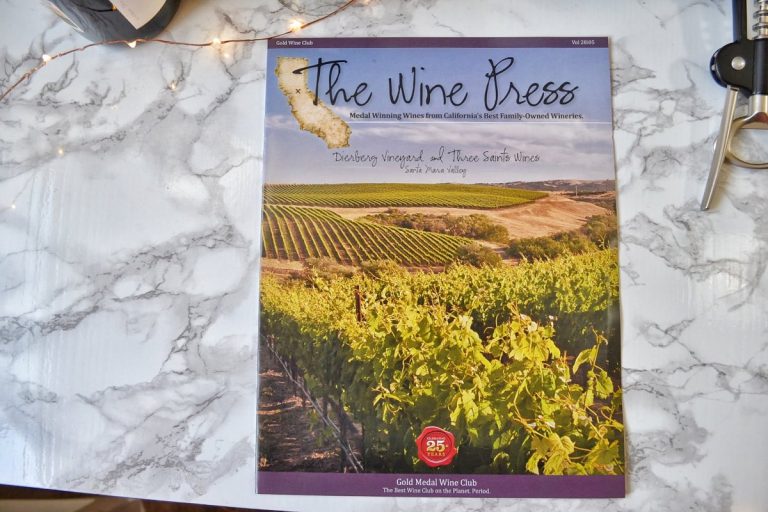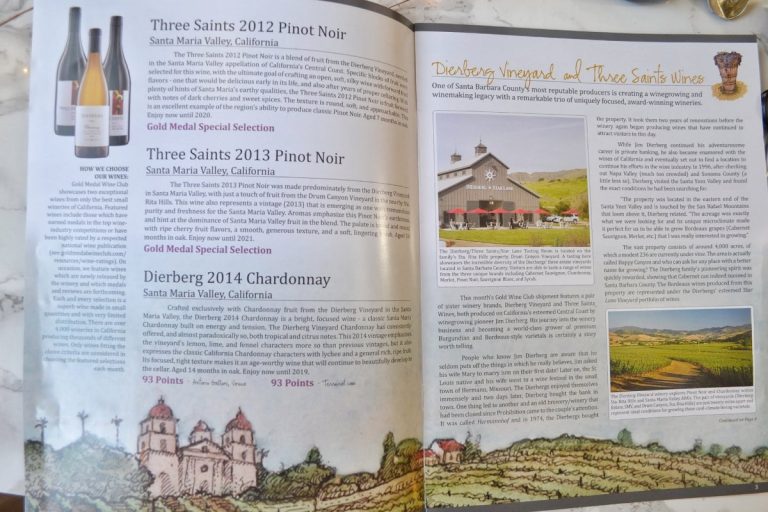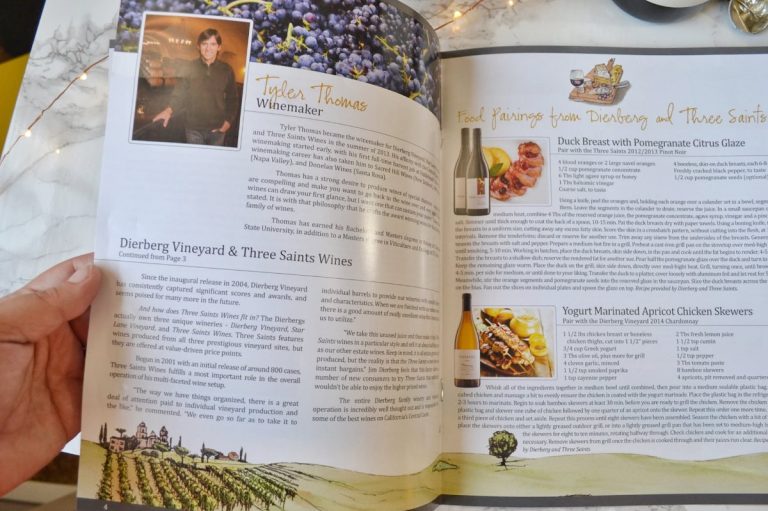 May's wines came from a pair of sister winery brands: Dierberg Vineyard and Three Saints Wine. Their vineyards are only 20 miles apart, and are nestled in the Santa Maria Valley. May's Gold Medal box included Dierberg's 2014 Chardonnay and Three Saint's 2012 Pinot Noir.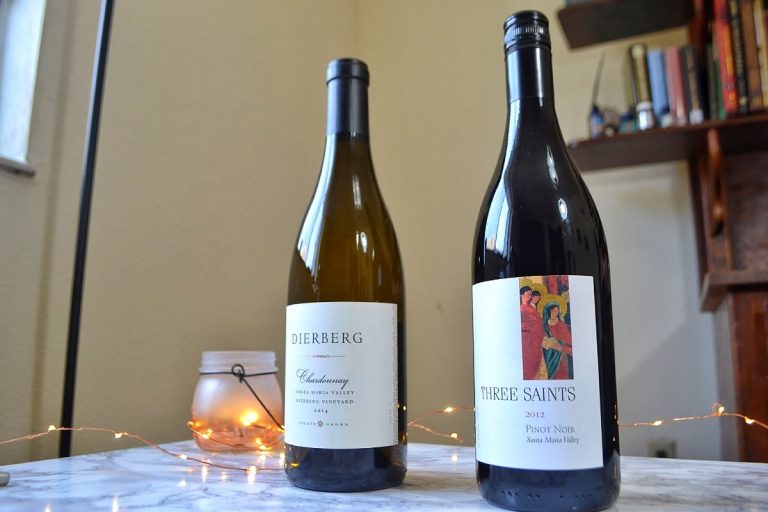 I really love the packaging of the wines, especially the caps! The designs make me think of the Star of Bethlehem, and have a Christmas-y feel.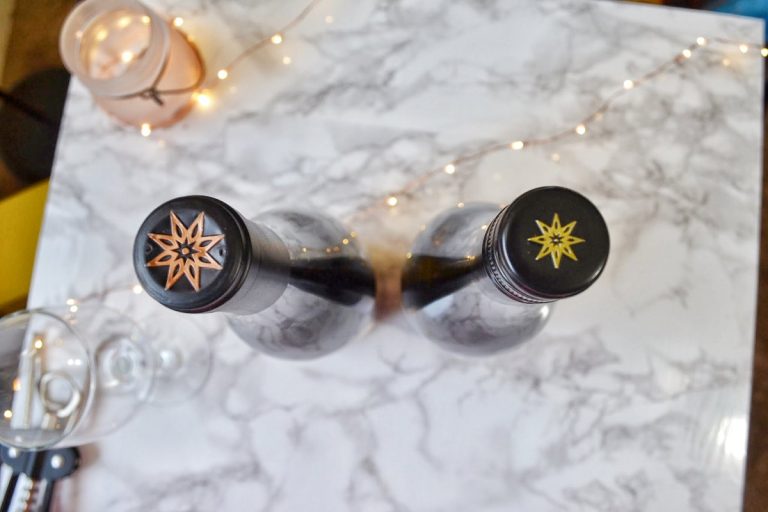 Dierberg 2014 Chardonnay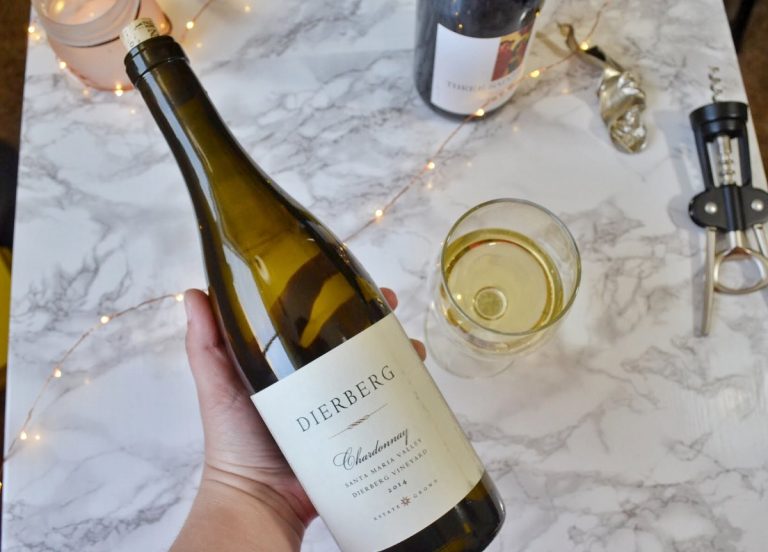 Description:
Crafted exclusively with Chardonnay fruit from the Dierberg Vineyard in the Santa Maria Valley, the Dierberg 2014 Chardonnay is a bright, focused wine – a classic Santa Maria Chardonnay built on energy and tension. The Dierberg Vineyard Chardonnay has consistently offered, and almost paradoxically so, both tropical and citrus notes. This 2014 vintage emphasizes the vineyard's lemon, lime, and fennel characters more so than previous vintages, but it also expresses the classic California Chardonnay characters with lychee and a general rich, ripe fruit. Its focused, tight texture makes it an age-worthy wine that will continue to beautifully develop in the cellar.
Aged: 14 months in oak
Alcohol: 13.8%
Retail Value: $32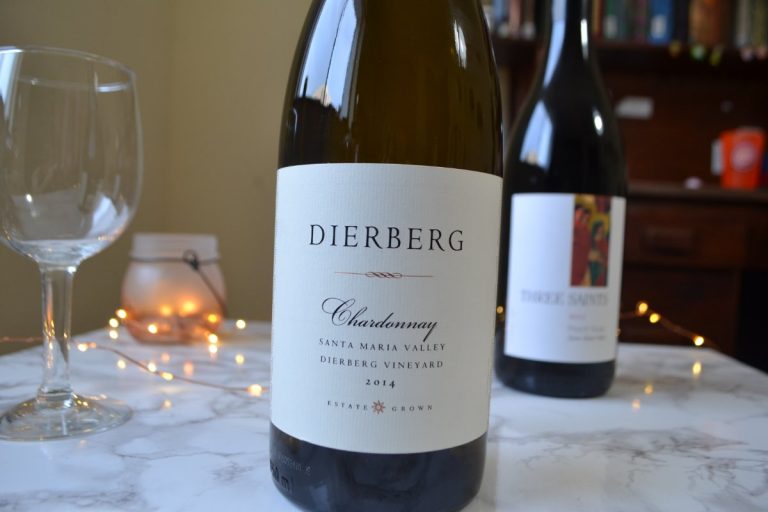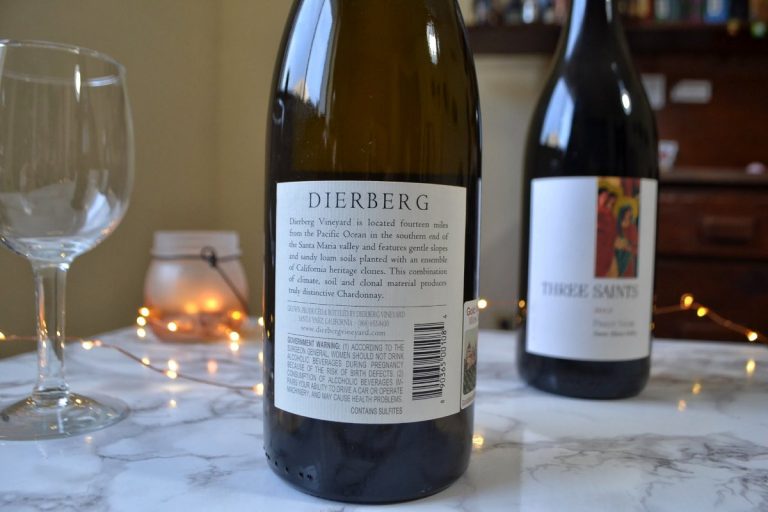 This Chardonnay is pretty citrusy, with lemon and grapefruit notes popping out. I have never had lychee, so I can't tell if I can taste it. It is medium bodied, and has a dry finish. Dierberg's 2014 isn't as bright as other Chardonnays I've tried, but is instead rich and smooth.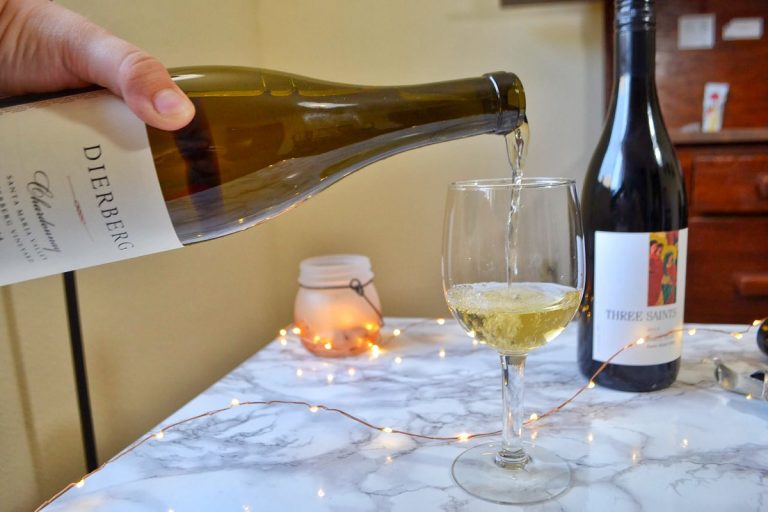 Three Saints 2012 Pinot Noir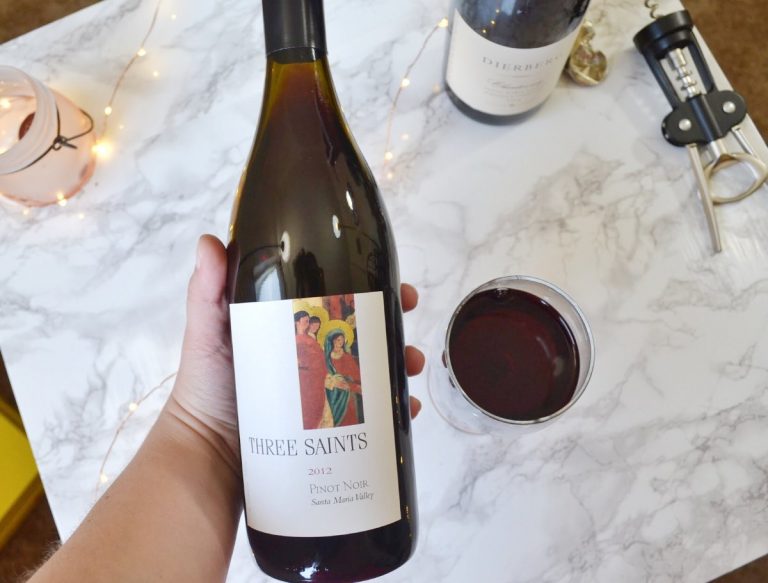 Description:
The Three Saints 2012 Pinot Noir is a blend of fruit from the Dierberg Vineyard, nestled in the Santa Maria Valley appellation of California's Central Coast. Specific blocks of fruit were selected for this wine, with the ultimate goal of crafting an open, soft, silky wine with forward fruit flavors – one that would be delicious early in its life, and also after years of proper cellaring. With plenty of hints of Santa Maria's earthy qualities, the Three Saints 2012 Pinot Noir is fruit forward with notes of dark cherries and sweet spices. The texture is round, soft, and approachable. This is an excellent example of the region's ability to produce classic Pinot Noir.
Aged: 7 months in oak
Retail Value: $24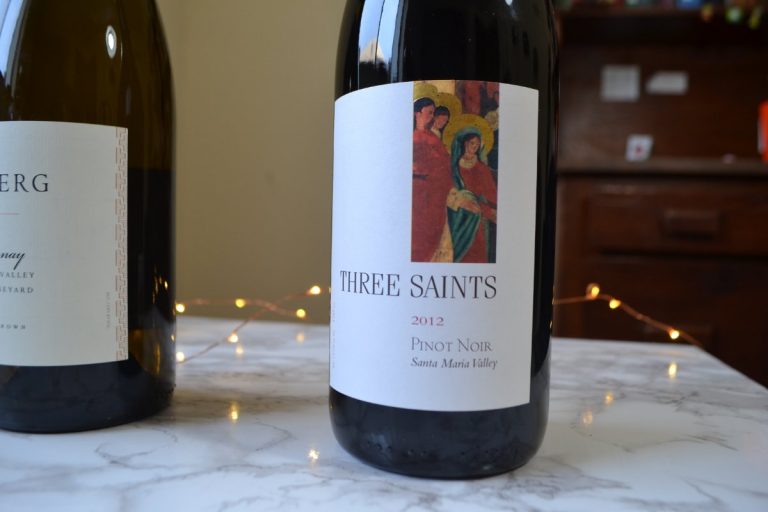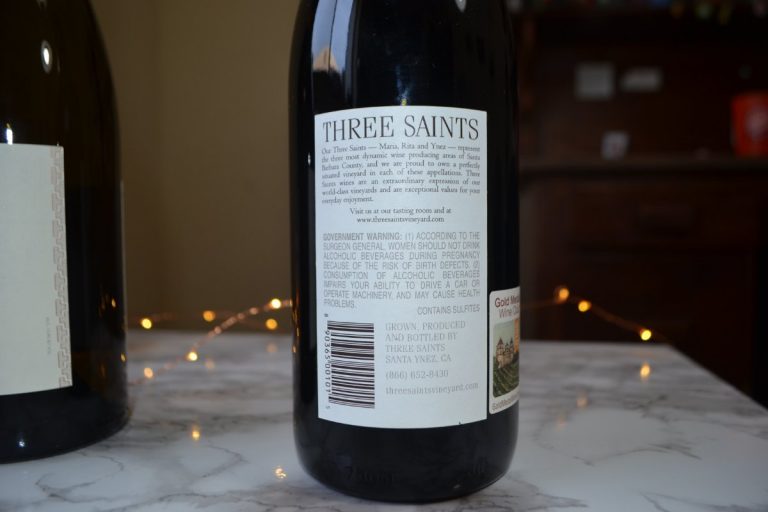 Wow, this Pinot Noir is incredibly silky and round. It almost feels like a gas instead of a liquid, which is an odd but enjoyable sensation. To me, the strongest notes are cherry and maybe black pepper. It is quite perfumey, but not sweet.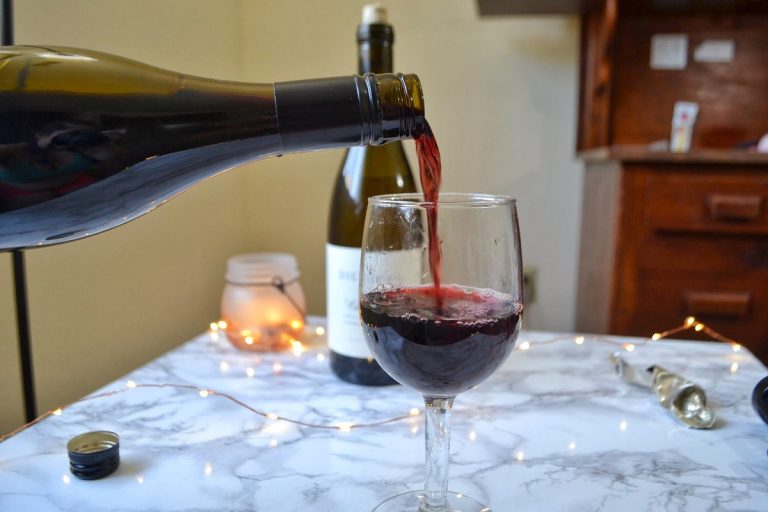 I really enjoyed trying the Dierberg 2014 Chardonnay and the Three Saints 2012 Pinot Noir. Both wines are unique; I receive a lot of Pinot Noir and Chardonnay in my boxes, but these really stood out. I especially loved the medium bodied Chardonnay, because I usually receive light bodied bottles. This winery is unique, and I want to try their other vintages. What a good month for Gold Medal Wine Club!