Gusto Di Roma is a monthly subscription box that sends out a variety of ready-to-eat Italian small bites and sweets. It costs $59.99 per month, and shipping is free. Today, I will be reviewing September's box. If you love what you see and want to receive this box, you need to order before August 31st!
I am really excited to review Gusto Di Roma. My family is Italian; in fact, many of them still reside in Bari. I've only visited Italy once, but I fell in love with their food. I'm excited to see what's inside this box!
The first thing I saw when I opened the box was a note from the box's owner, Matthew De Bellis. It gave a brief overview of Gusto di Roma, which would be very useful if this box was given as a gift.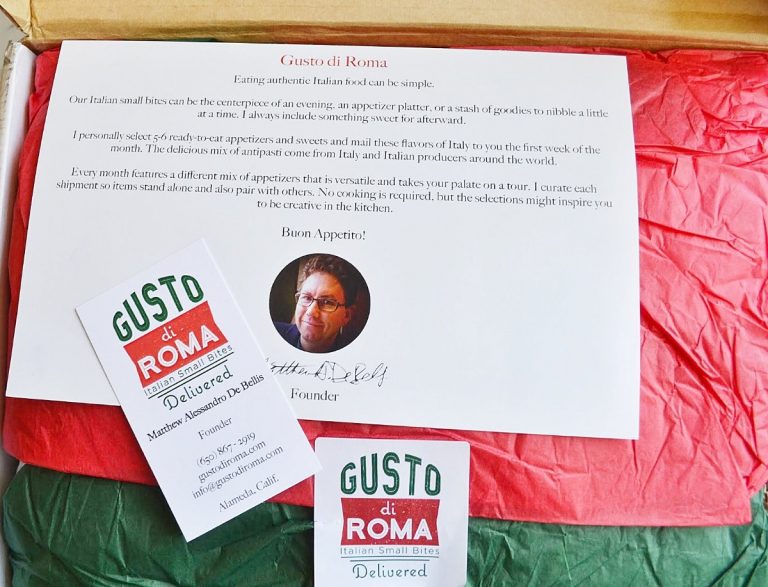 My box also included a coupon for $10 off your first Gusto Di Roma box. Use code SENDMYFIRSTGUSTO at checkout to get the discount!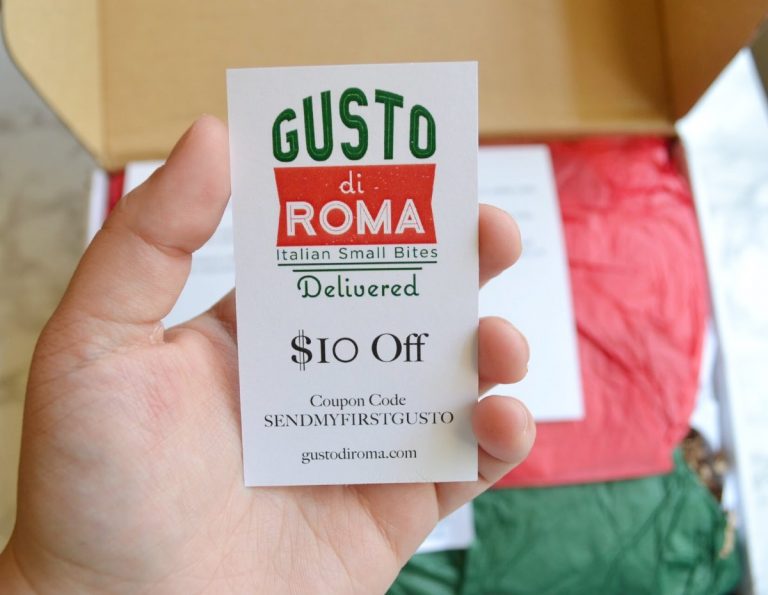 The products were wrapped in green and red tissue paper, which bring the Italian flag to mind.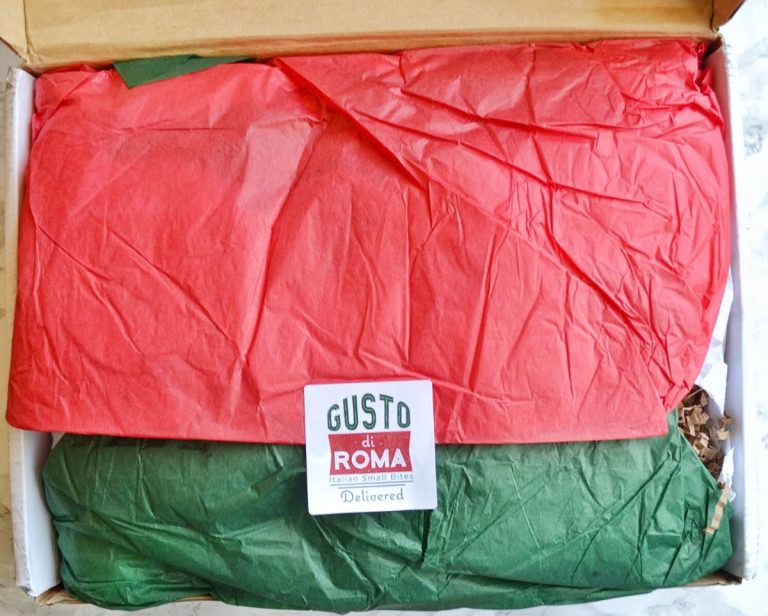 Wow, there was so much packing material in this box! There were several glass encased products inside, and the paper squiggles kept them safe.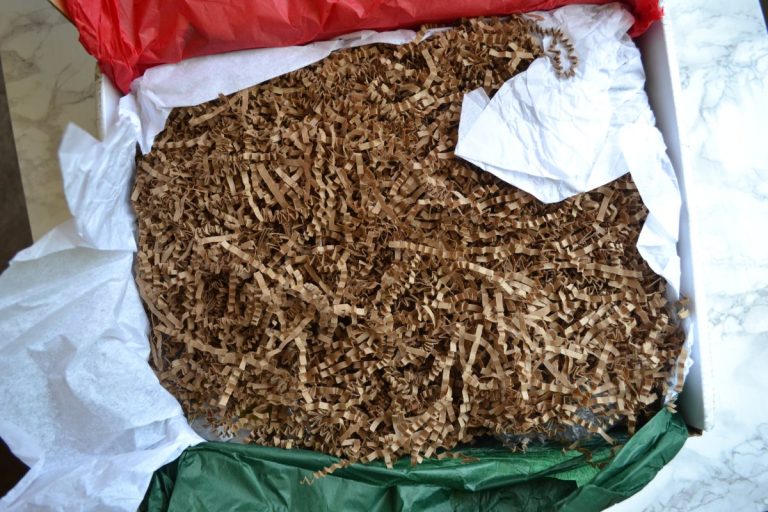 The glass jars were also wrapped in bubble wrap, giving an extra layer of protection. Everything arrived in perfect condition.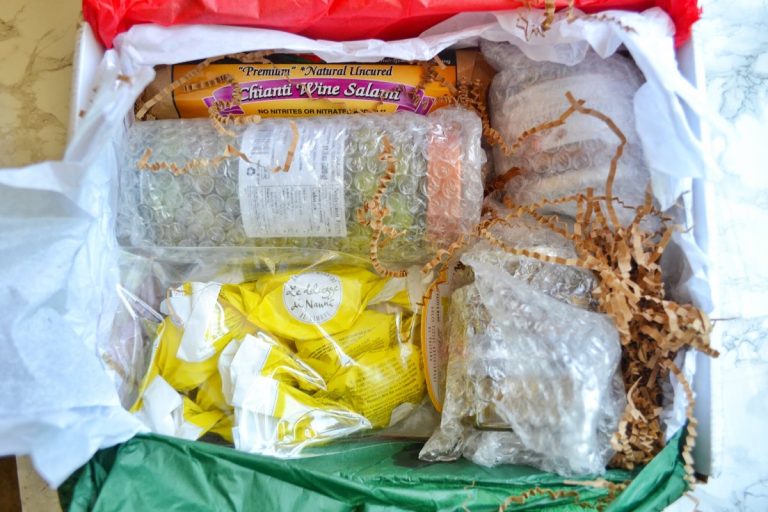 Here's a quick look at everything I received in this month's box: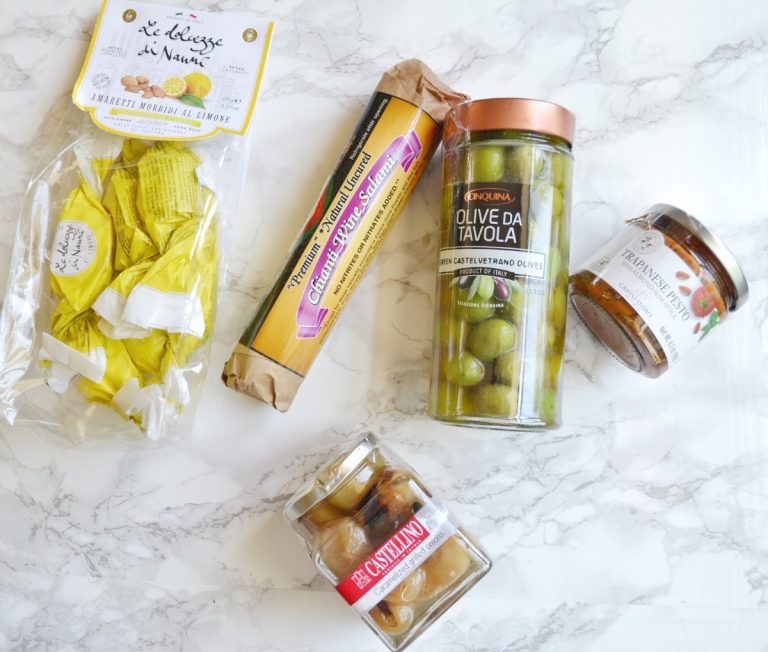 Le Dolcezze Di Naumi – Amaretti Morbidi Al Limone
Le Dolcezze Di Naumi is an Italian pastry company that preserves and passes on centuries-old Tuscan recipes. One of their popular products is flavored Amaretti (almond paste) wrapped in a double bow candy wrapper. I received their lemon flavor, but they also sell orange, chocolate, and cappuccino.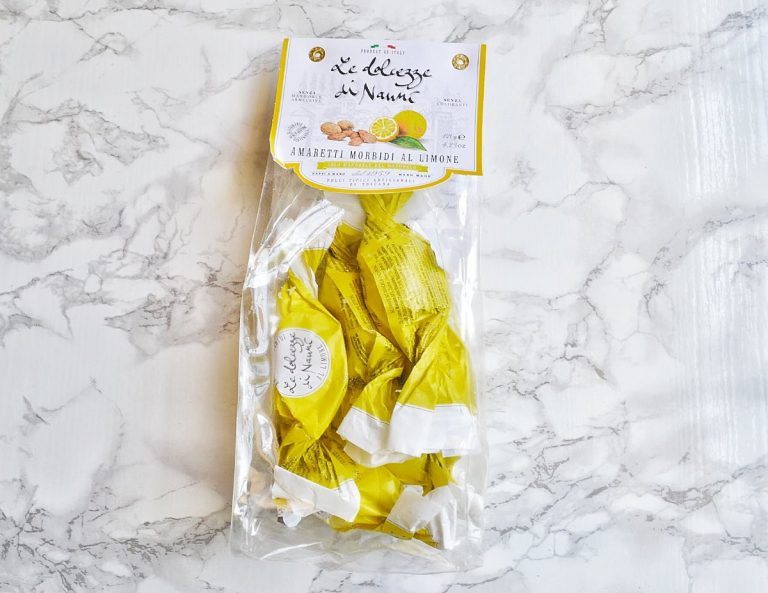 I love the bright cheery packaging of the Amaretti! It feels like something I could buy at an old-timey candy store.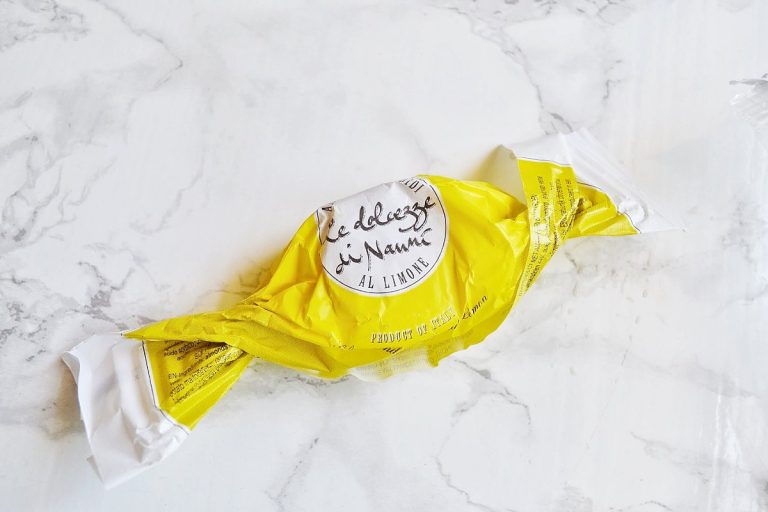 When I first opened the Ameretti, I didn't realize it was almond paste. I thought it was a little shortbread cookie instead! But as soon as I bit in, I realized it was almond based. My mom used to make almond cookies, and this took me straight back to my childhood. The lemon flavor is subtle, and mixes well with the almond. These are very soft, but also dense. They don't melt in your mouth, and you can get a good chew out of them. They feel quite decadent, and go well with coffee.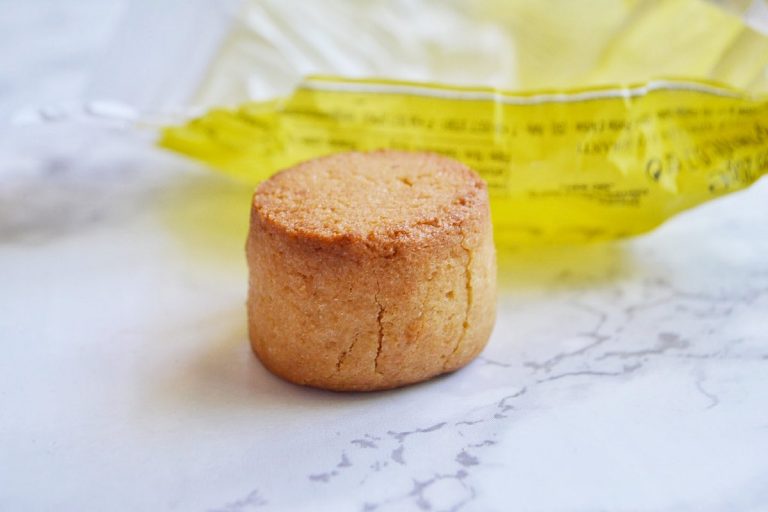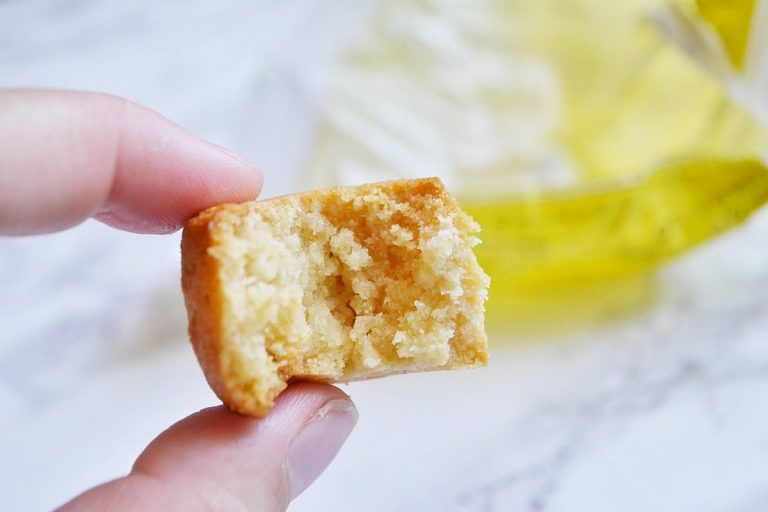 Campo D'Oro – Trapanese Pesto
Campo D'Oro is another Italian company that reproduces traditional recipes. They distribute their products to a large number of Italian gastronomic and deli shops, so it's quite common to see their food in Italy. This Trapanese Pesto is typical Sicilian pesto made exclusively from tomatoes, fresh basil and almonds from Avola. I prefer basil pesto, but I definitely appreciate this pesto's mild, nutty flavor.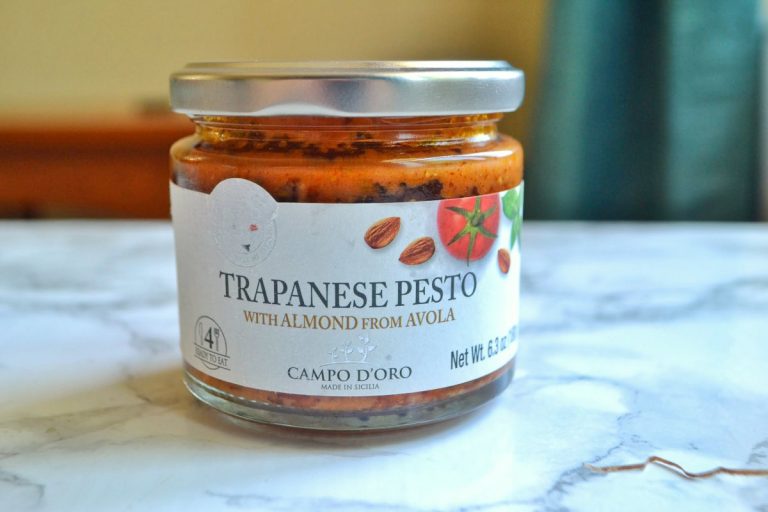 It looks pretty oily in this picture, but a good stir cleared it right up. I enjoyed the pesto with crackers, and I'm going to use the rest of it in pasta with shrimp and kale.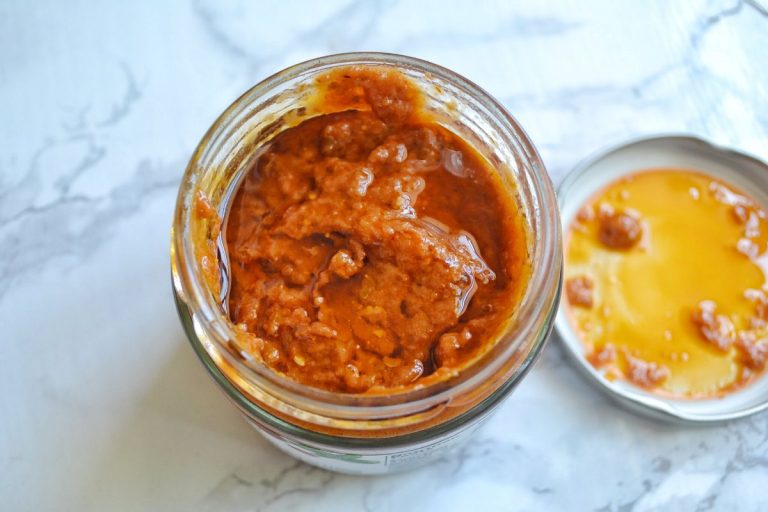 Cinquina – Olive De Tavola
Nicola Cinquina has been producing and selling olives, extra-virgin olive oil, and other products since 1910. This company has strong family values, and their expertise has been handed down from generation to generation. These Olives de Tavola (or, table olives) are Green Castelvetranos, which is a variation I've never had before. They do have pits, which is something I wasn't accustomed to, thanks to pitted American olives. These are so different from other olives I've tried! They are firm and mild, rather than mushy and salty.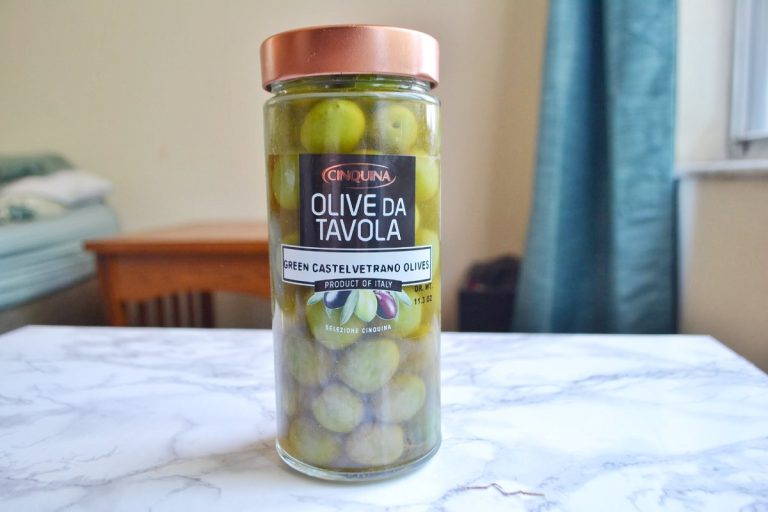 And just look at how gorgeous they are!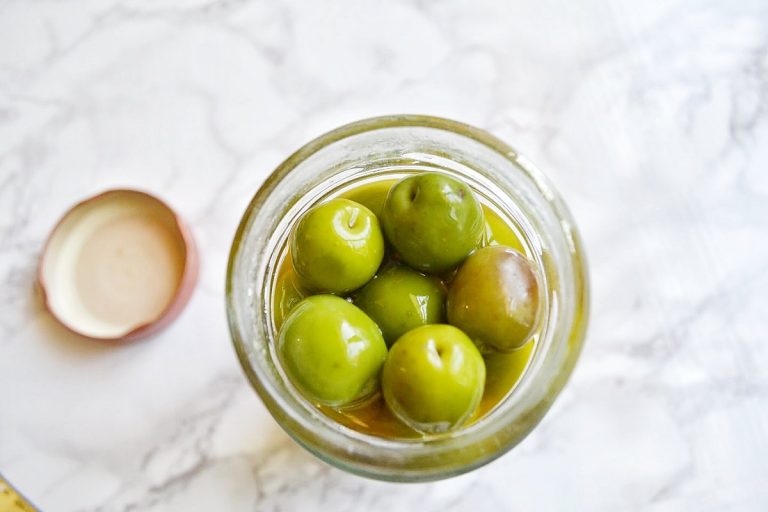 Castellino – Caramelized Grilled Onions
These grilled Castellino caramelized onions are made with sweet Borettane onions and packed in white wine vinegar. I'm not the biggest fan of caramelized onions; the texture bothers me. However, I think you would love this product if you enjoy onions. The onions have a nice char to them, and are very soft without being mushy.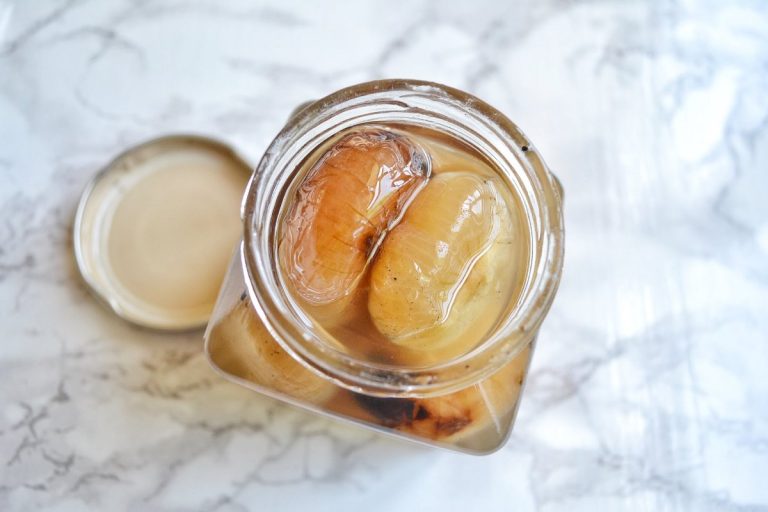 Milan – Premium Natural Uncured Chianti Wine Salami
This 8 oz artisan dry-cured salami contains no added nitrates or nitrates, and is made with Chianti Wine. Chianti is a dry, medium bodied wine made from Sangiovese grapes in the Chianti area of Tuscany. I eat a lot of deli salami, which is quite different from this dry-cured salami. I like that it isn't as salty as deli salami, which lets you focus more on the flavor.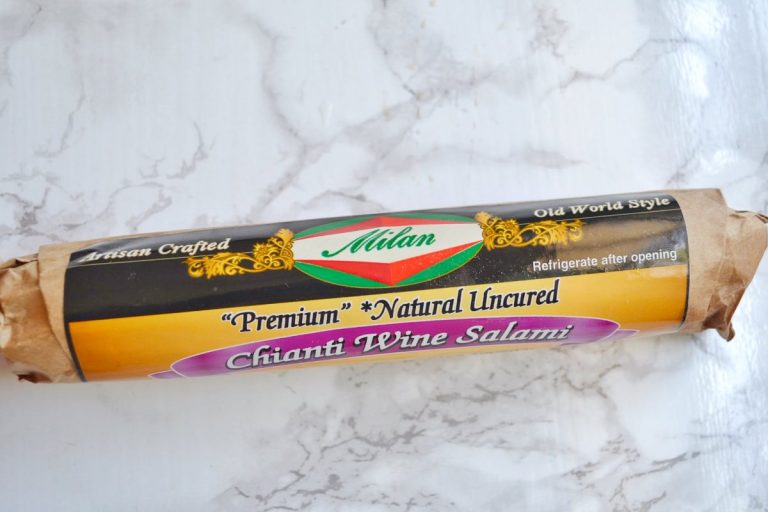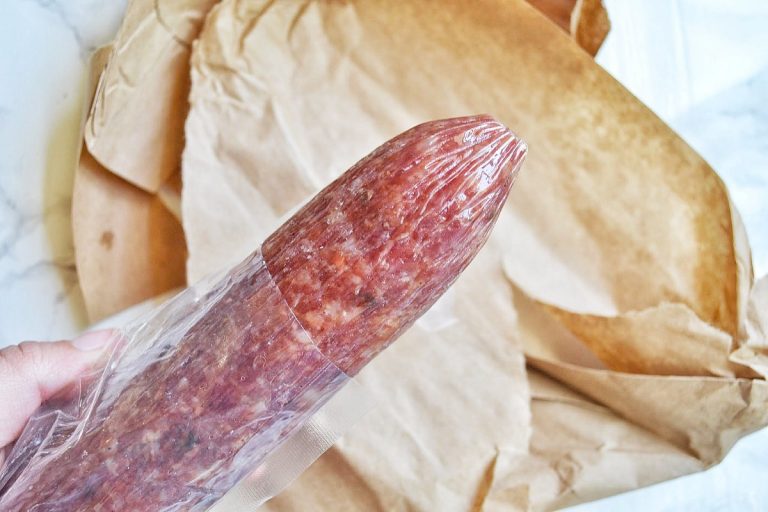 All of the products in September's box were just screaming "Cheese board!" at me. So, I spread them out and had a lovely night in with my fiance. Our favorites were definitely the salami and the lemon amaretti.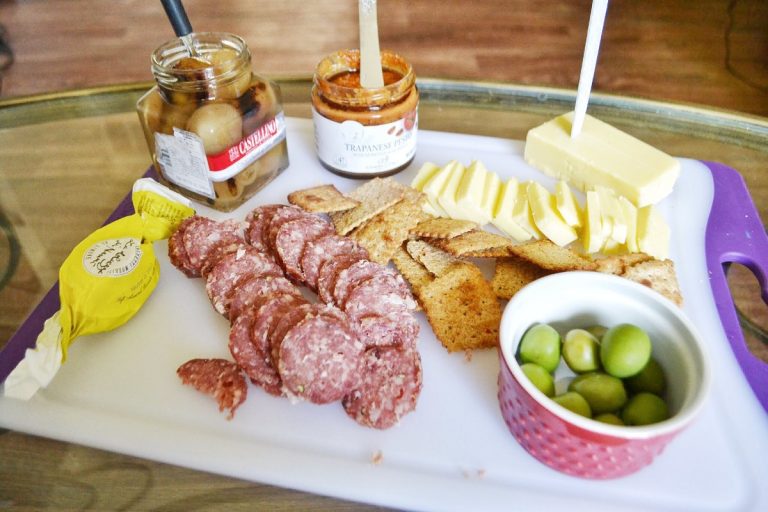 I thoroughly enjoyed September's Gusto Di Roma box. The items were high quality, sizable, and packaged well. If you want this box, make sure to sign up before August 31st!