The Loot Crate monthly subscription box delivers a monthly box of goodies and collectibles selected for geeks and gamers. Each month's Loot Crate box has a different theme.
Following the theme "Launch", the January 2014 Loot Crate box had a "launch base" printed on the bottom of the box.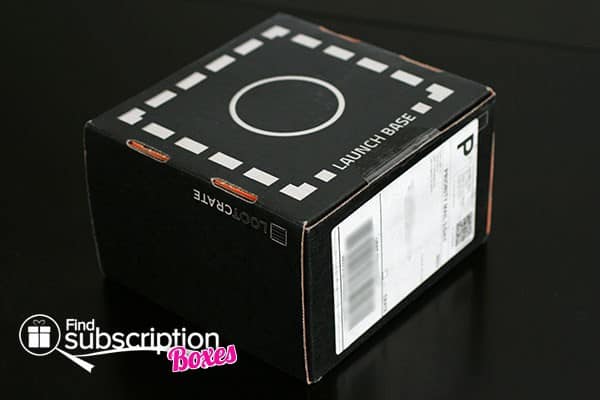 After opening the Loot Crate box, we get our first look at this month's "Launch"-themed Loot Crate box.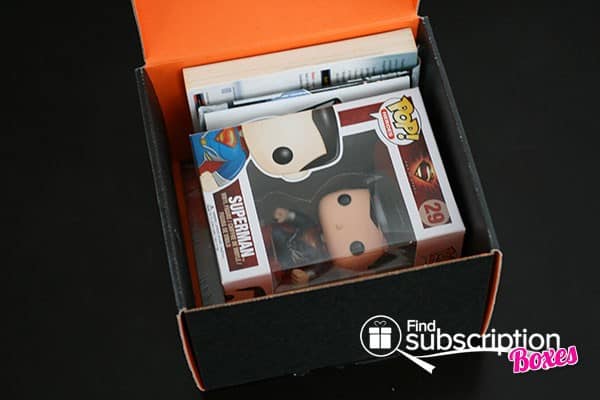 Inside the January 2014 Loot Crate
There were 8 items inside the January 2014 Loot Crate box.

1. Star Wars Galactic Phrase Book & Travel Guide, Retail Value: $8.95
Whether speaking Wookiee or Huttese, this phrase book can help ensure you don't anger the locals.
2. Star Wars Pocketmodel TCG – Ground Assault, Estimated Value: $4.99
Use this game pack for fun pocketmodels to build and discover 6 random cards for this trading card game.
3. Superman POP! Heroes Vinyl Figure, Retail Value: $11.99
The "Man of Steel" – now available in vinyl, and small enough to fit on your desk.
4. Minecraft 2014 Mini-Calendar, Retail Value: $4.95
Keep track of the date with this compact 16 month calendar.
5. Melting Rubik's Cube & Star Trek Communicator Badge Stickers, Estimated Value: $3.25
These fun stickers add some fun to walls, books and other otherwise boring surfaces.
6. NASA "Meatball" Emblem Patch & Loot Crate "Launch" Pin, Estimated Value: $3.25
Upgrade your space travel status with this NASA and Loot Crate "flare."
January 2014 Loot Crate Wrap-up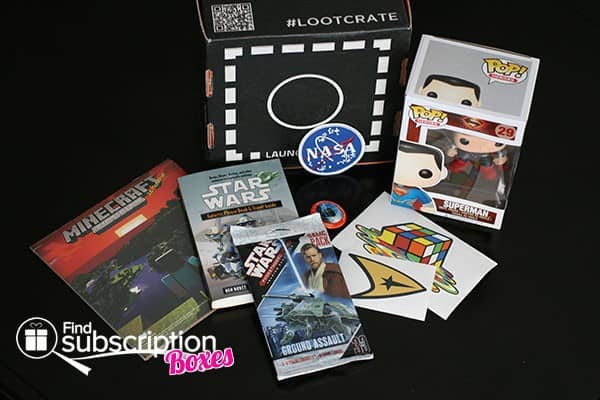 The January 2014 Loot Crate box really embraced their "launch" theme. The Star Wars items go well with last month's console wars t-shirt and the Star Trek communicator badge sticker is a great addition for Trekkies. The estimated value of this month's Loot Crate is: $37.38.
Did you get the January 2014 Loot Crate Box? Which was your favorite item?
Read to subscribe to Loot Crate? Use code FINDBOXES and save 10% off your Loot Crate subscription!