Nerd Block Jr. delivers monthly subscription boxes of toys and nerdy collectibles for nerdy boys. Every Nerd Block Jr. nerd box for kids has exclusive and collectible merchandise from your favorite name brands. In addition, a ShirtPunch! T-shirt is included with each box. With today's Nerd Block Jr. review, we're unboxing the January 2017 Nerd Block Jr. for Boys box.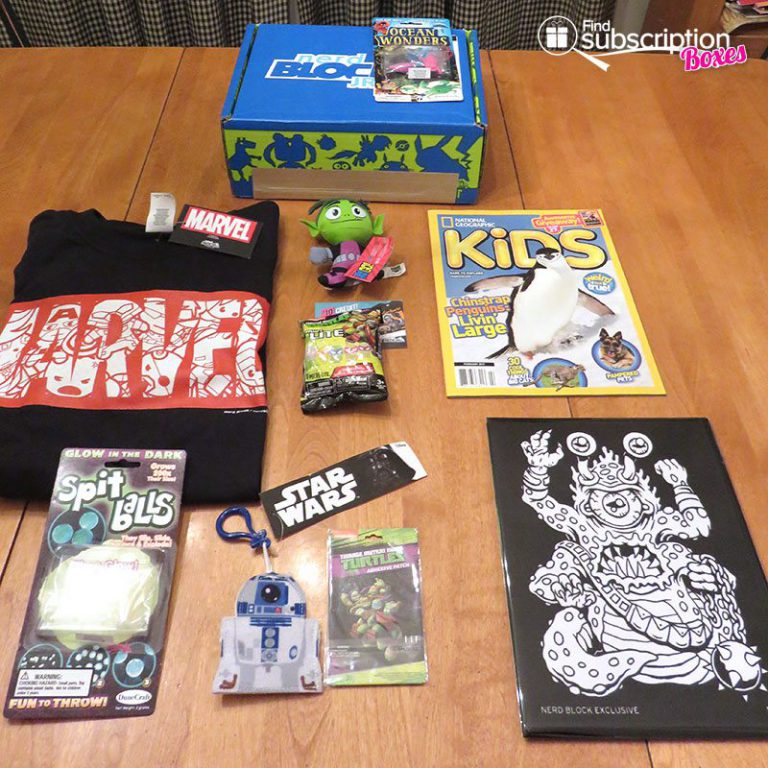 Inside the January 2017 Nerd Block Jr. for Boys Box
The January 2017 Nerd Block Jr. shipment contained 9 items from multiple pop culture favorites, plus a coupon credit toward a ShirtPunch! gift card by collecting the pieces each month. There's also a card with hints of the brands featured in February's collection. As always, collector's items are sealed and/or tagged, giving the subscriber the option to open and play with the items or saving them for a collection. There are no duplicate brands in this shipment.
The items for the Nerd Block Jr box are:
1. Glow in the Dark Spit Balls by DuneCraft. These balls are meant to be thrown and not actually spit from the mouth. Place into water, and they will expand. The amount of water used will impact the size and bounce of the ball. They can be reused. Save in water or allow to dry out—can be reactivated in water in the future. Made in the USA.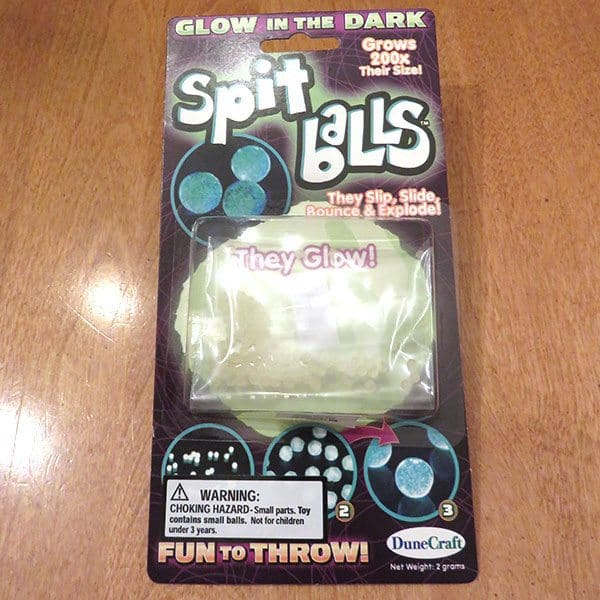 2. Teen Titans Go! Beast Boy 4" plush clip toy. Can be clipped to backpacks or used as a collectible.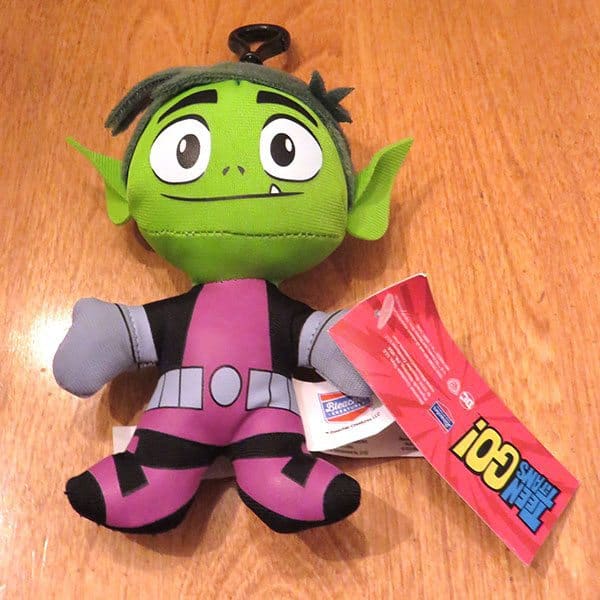 3. Velvet Coloring pack with a Nerd Block exclusive set of designs. Our package contained 6 designs for use with your favorite markers.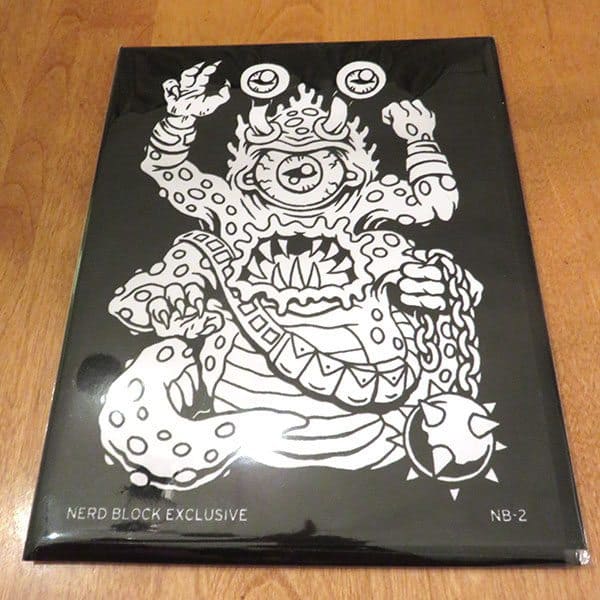 4. R2D2 Backpack clip with a small zippered pouch big enough to hold a few coins or perhaps a key.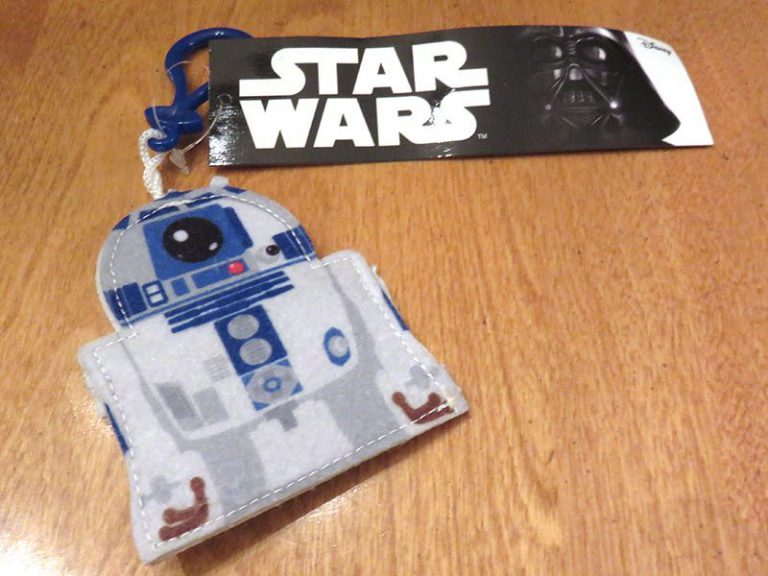 5. ShirtPunch! T-shirt in an exclusive Marvel Kawaii design. Pick the size when ordering the subscription. High quality t-shirt brand.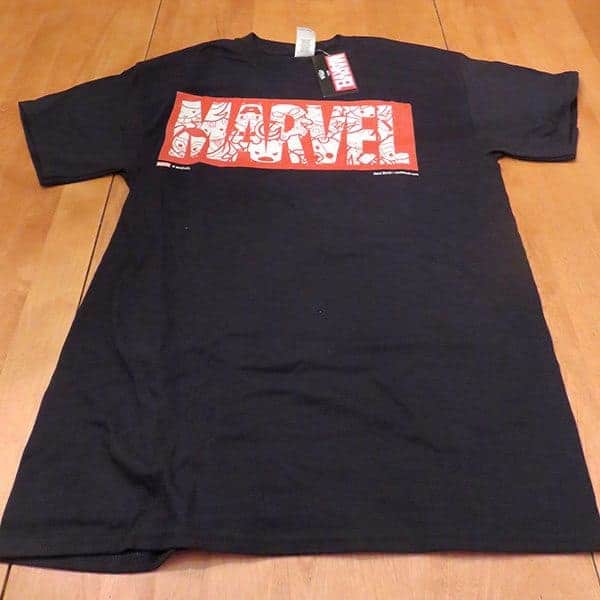 6. Ocean Wonders Sea Creatures by DuneCraft. Four sea creatures will "grow" by expanding when added to water. Experiment with different amounts of water to grow sea creatures to desired size. Can be reused. Allow to dry, they will shrink back to original size, and then add to water when ready to play again. They are not edible. Made in the USA.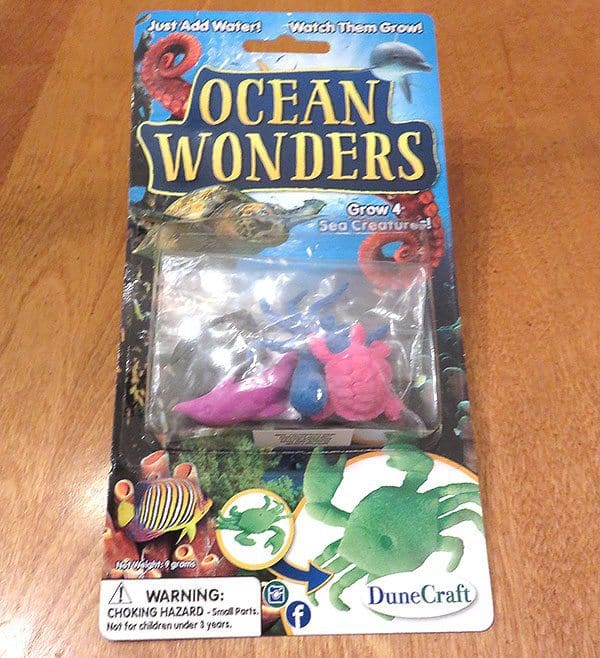 7. National Geographic KIDS Magazine in a full, current issue. A fun-filled magazine with facts and information which makes learning fun.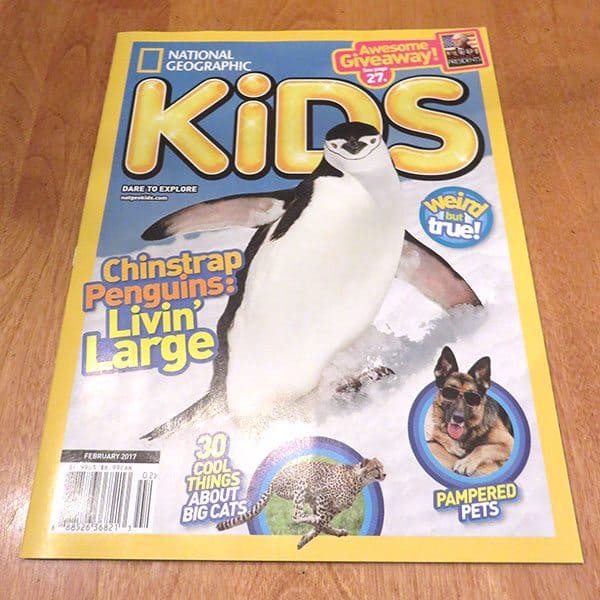 8. Teenage Mutant Ninja Turtles MicroLite are miniature figures of your favorite characters that light up with just a squeeze. One figure in the shipment, and it will be a surprise which one is in the sealed pouch.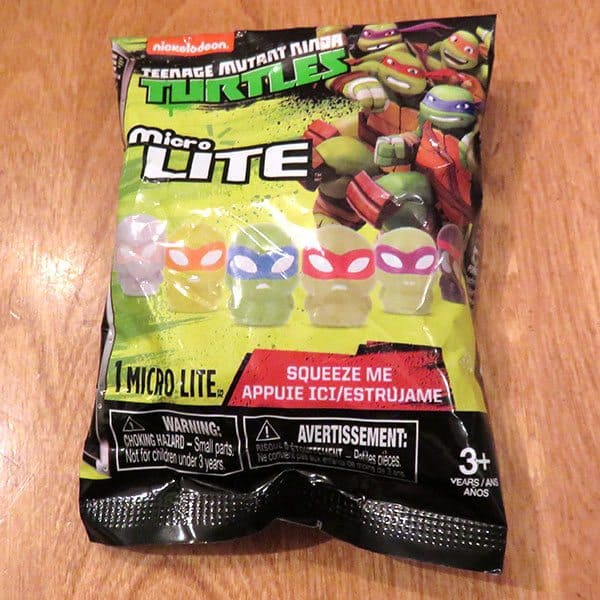 9. Teenage Mutant Ninja Turtles adhesive patch. Use like a sticker.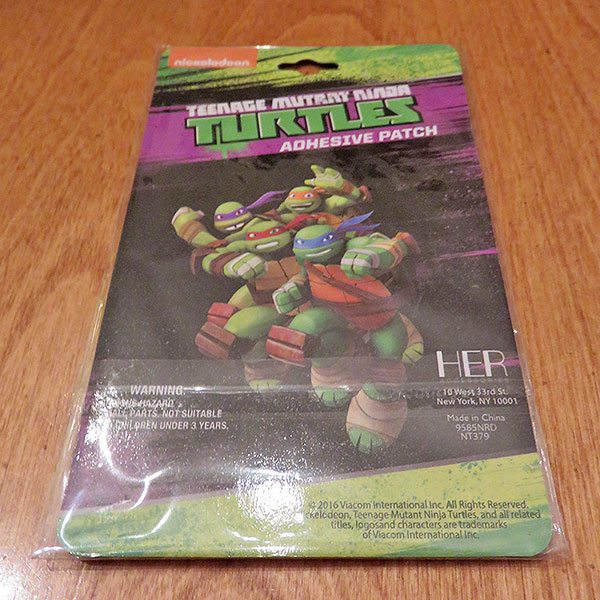 This is a fun mix of items perfect for the collector or enthusiast of Geek and Nerd pop culture for playing with or saving for the future or perhaps trading with a friend—with permission from a parent.
There are six different themes to choose from on the Nerd Block subscription boxes website: Classic, Arcade, Sci Fi, Horror, Comic, T-shirt, and Jr (great for kids), and you can switch themes at any time. The Jr. box allows you to pick for boys or for girls ages 6-11, contains 4-6 toys per Block, and has a $40 retail value. They offer some special promotions, and all of their boxes are "Geek test, Nerd Approved." Their boxes appeal to many ages and their website invites fans to post Nerd Block unpacking videos on YouTube for all to enjoy.