Blue Apron is a meal delivery subscription box that makes cooking fun and easy. Every week, Blue Apron subscribers choose the meals they want from the changing weekly menu. Blue Apron ships you all the ingredients you need to make tasty dinners at home. With today's Blue Apron review, we're unboxing our June 2016 Blue Apron box.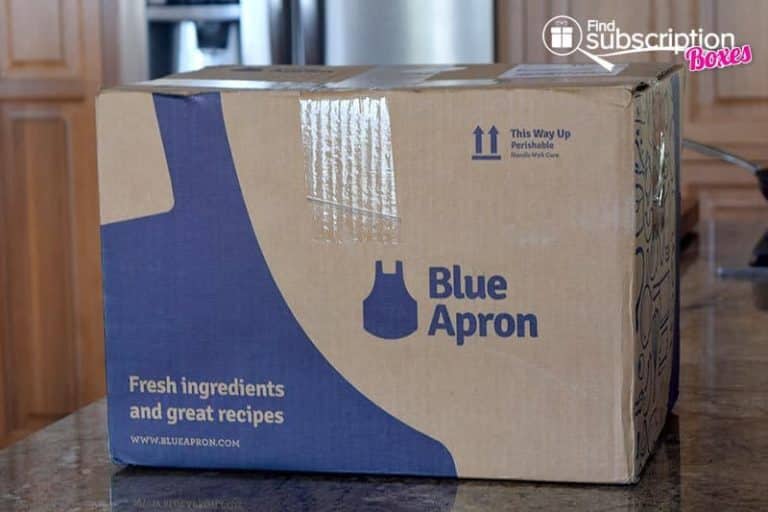 Each Blue Apron box is shipped via FedEx with dry ice, ensuring your proteins, dairy, and produce arrive at your doorstep cool and fresh.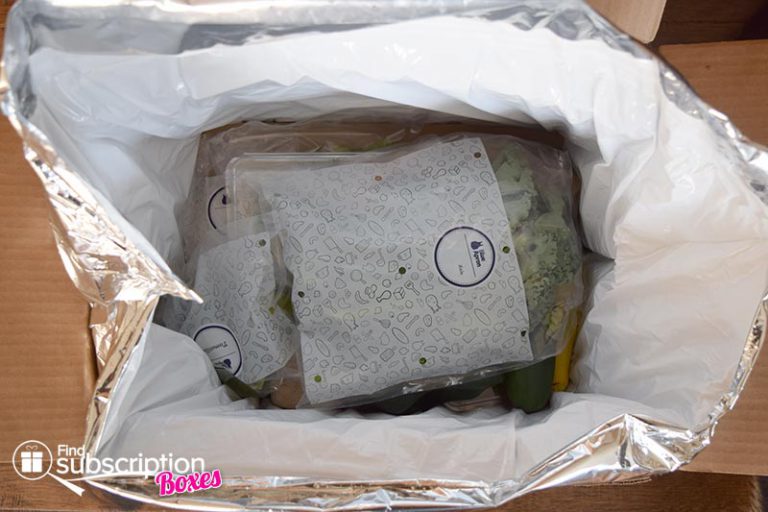 Inside Our June 2016 Blue Apron Box
Our weekly June 2016 Blue Apron box contained ingredients and recipes for: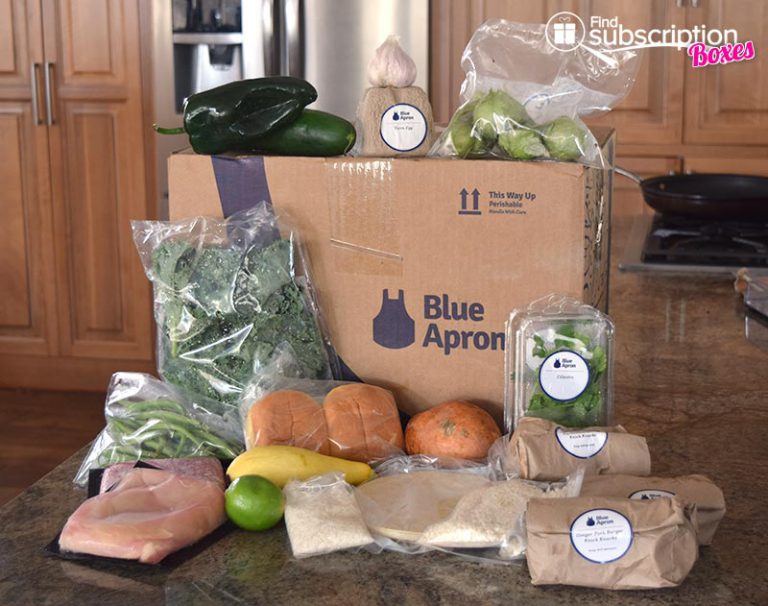 Ginger Pork Burgers with Black Bean Mayo & Furikake-Dressed Green Beans
Fried Chicken & Kale Slaw with Roasted Sweet Potato Wedges & Hot Honey
Enchiladas Suizas with Summer Squash, Poblano Pepper & Creamy Salsa Verde
Blue Apron includes colorful recipes cards for each of the meals. The cards have step-by-step instructions, along with pictures for each step to guide you through preparing the meal.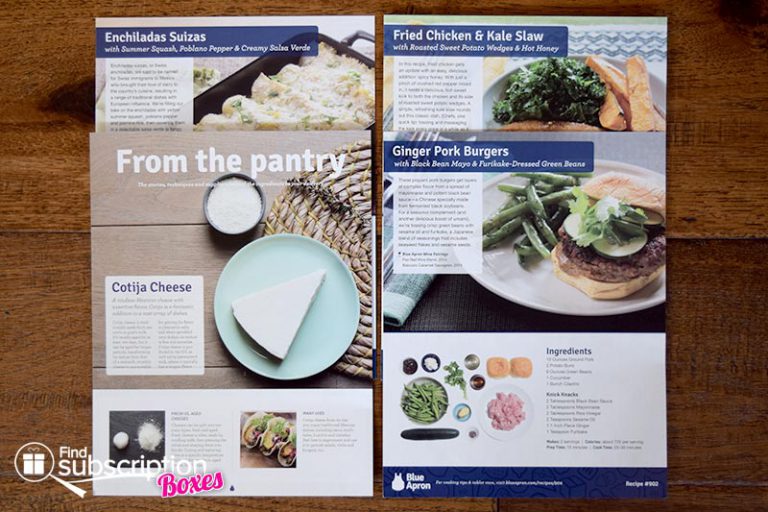 Blue Apron Ginger Pork Burgers with Black Bean Mayo & Furikake-Dressed Green Beans
For our first Blue Apron dinner, we cooked Ginger Pork Burgers with Black Bean Mayo & Furikake-Dressed Green Beans. Blue Apron provided the ground port, fresh green beans, spices and sauces, and the buns. We used salt and pepper from our own pantry when needed.
Each Blue Apron recipe card walks your through any prep work for the meal. We needed to wash and trim the green beans, peel and mince the ginger, and halve the burger buns. We also picked the cilantro leaves and sliced the cucumber. The cucumber went into a bowl with the vinegar and set aside to marinate. Next, we cooked the green beans then transferred them to ice water to cool. After, the green beans were tossed with sesame oil and the provided furikake.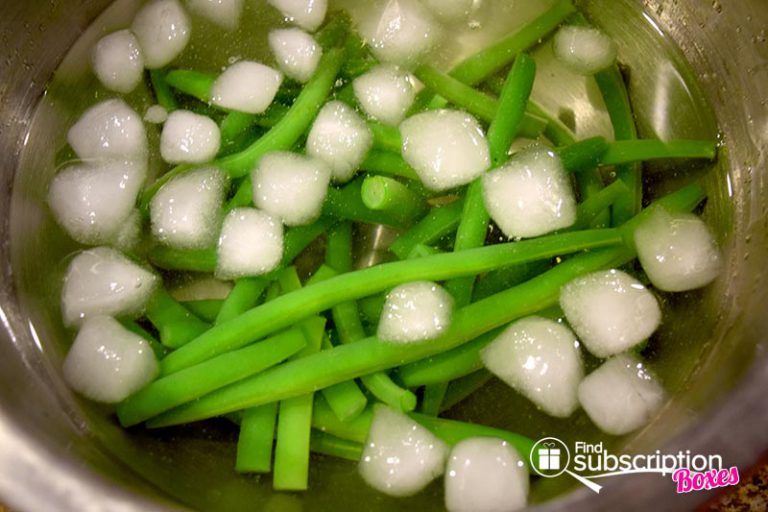 After making and cooking the pork patties, it was time to assemble. Black bean mayo is spread on the bottom of the buns, followed by the cooked pork patties. Finally, we topped with the marinated cucumber and cilantro.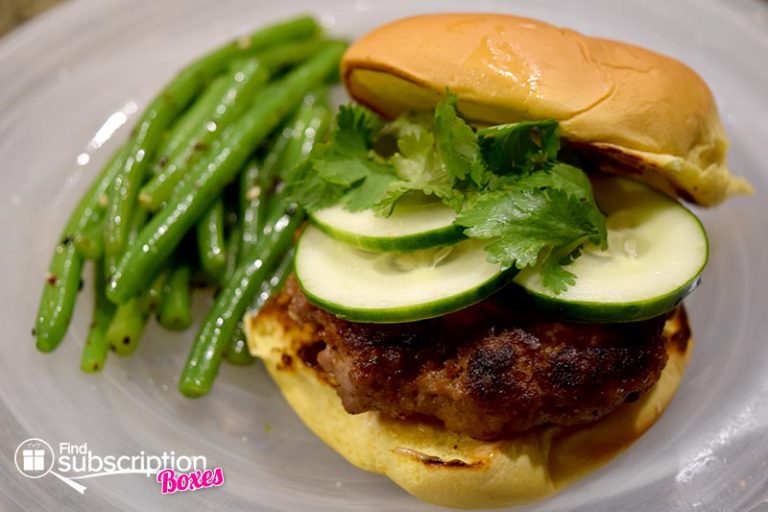 While we're typically beef burger fans, Blue Apron's Ginger Pork Burgers totally blew us away. The ground pork is mixed with the black bean sauce and ginger that help create a juicy and flavorful burger. The marinated cucumbers and cilantro on top provide a nice bite to contrast the black bean flavors. If you're not as adventurous with Asian flavors, you can cut back on the ginger and black bean sauce and still have a delicious pork burger. We love that Blue Apron included fresh burger buns.
Blue Apron Fried Chicken & Kale Slaw with Roasted Sweet Potato Wedges & Hot Honey
In March, we tried Blue Apron's Chicken Fried Chicken, which was SO GOOD. Our June 2016 Blue Apron chicken dish was fried chicken breast with a kale slaw. As with every meal, Blue Apron provides the proteins, veggies and any spices or seasonings. Blue Apron also packages the ingredients separately. This lets you easily customize the recipe as you cook.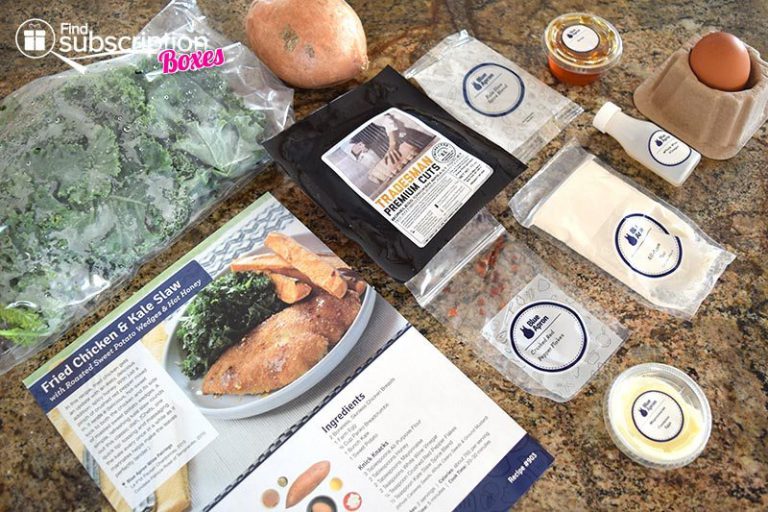 For the side, we roasted the sweet potato wedges with olive oil, salt, and pepper from our pantry.
Once again, Blue Apron's fried chicken delivered. The Panko breadcrumbs help the chicken breast fry up extra crispy while keeping the chicken moist. The hot honey drizzled on top of the chicken and the sweet potato wedges adds some zing and sweetness. The kale slaw also packed the flavors. The vinegar and spice blend gives the kale a bit of zest and savory flavor that's balanced with the mayonnaise.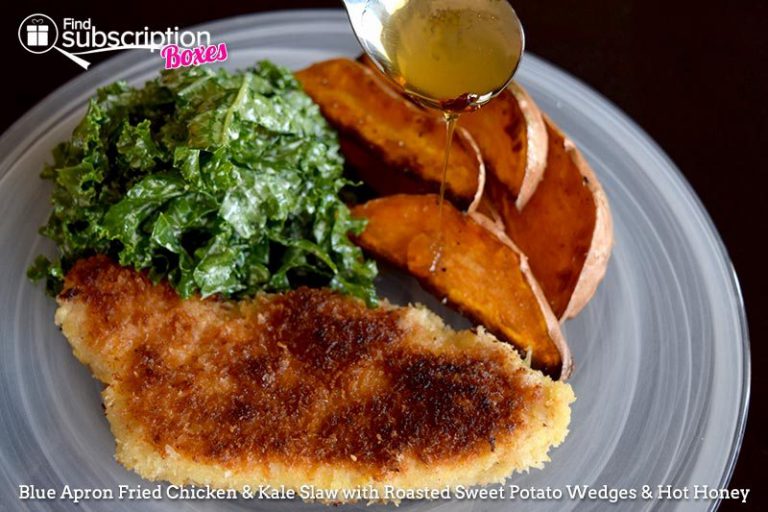 What was your favorite Blue Apron dinner?
Blue Apron Coupon
Use this limited time Blue Apron coupon code to get free meals! For a limited time, join Blue Apron today and get THREE FREE meals!