GlobeIn, The Artisan Box monthly subscription plan contains a wonderful assortment of highly curated, artisan-made items from all over the world based on the theme you choose. This "Globe In a box" features unique items sure to bring you enjoyment.  With today's GlobeIn review, we're unboxing the June 2016 GlobeIn Artisan Box.
The June GlobeIn Artisan Box theme is Hydrate. GlobeIn partnered with Water.org to curate the Hydrate GlobeIn Artisan Box. Water.org is an organization working to bring safe water to all 663 million people around the world who currently lack it. Each GlobeIn subscription box contains a pamphlet describing in detail each item, its provenance, how it benefits the artisans, and suggested uses.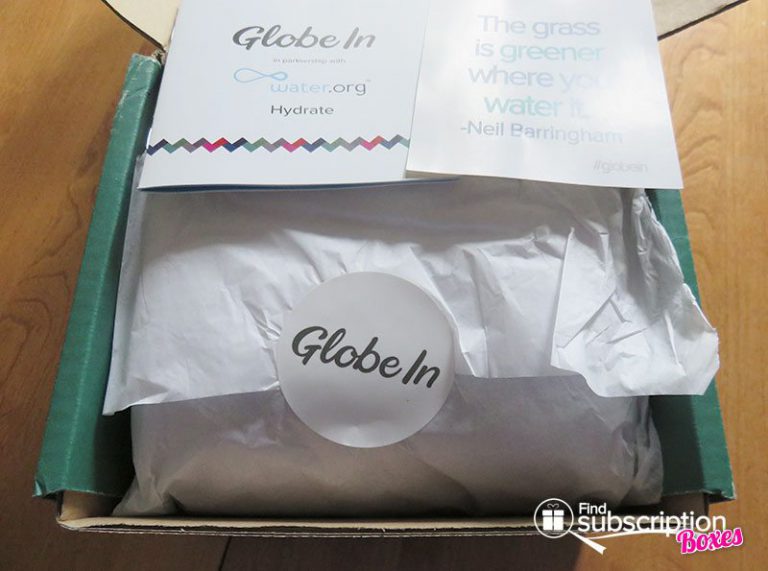 Inside the June 2016 GlobeIn Hyrdate Artisan Box
Upon opening our Hydrate Artisan box, we find a beautiful Handwoven Palm Leaf Basket*. The basket is from a remote town of San Luis Amatlan in the Mixteca region of Mexico. For the artisans, basket-weaving ensures a stable income for their families.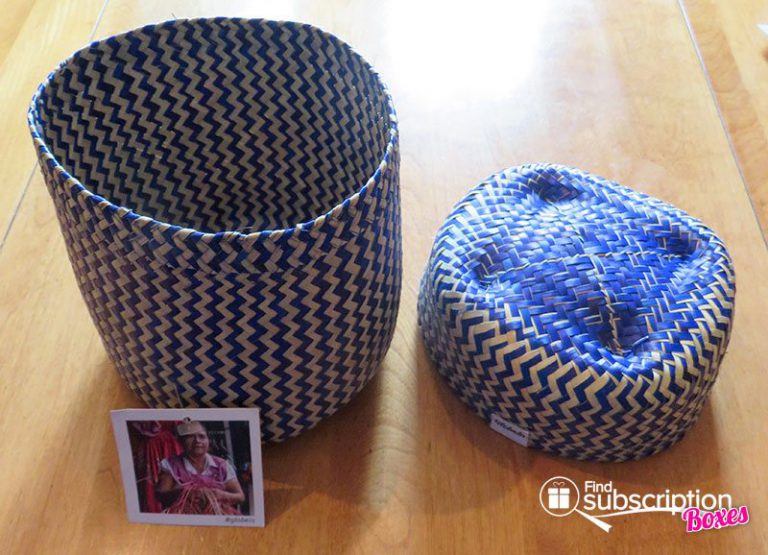 Inside the basket, there's a 3.4 oz tube of Conscious Coconut brand Coconut Oil from Thailand. This is a fair trade certified oil to use topically—this is not for food prep.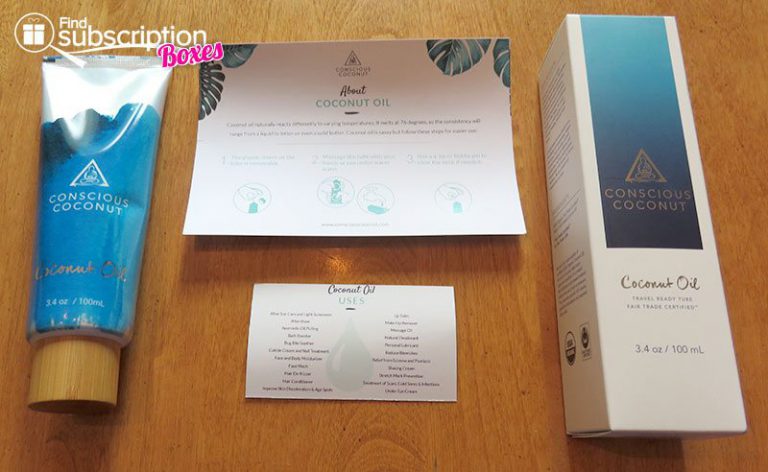 Another item in the basket is a unique handmade blown glass for drinking or to use as a vase. This Glass Vessel is made in Tonala`, Jalisco, Mexico, an area known for its handicrafts.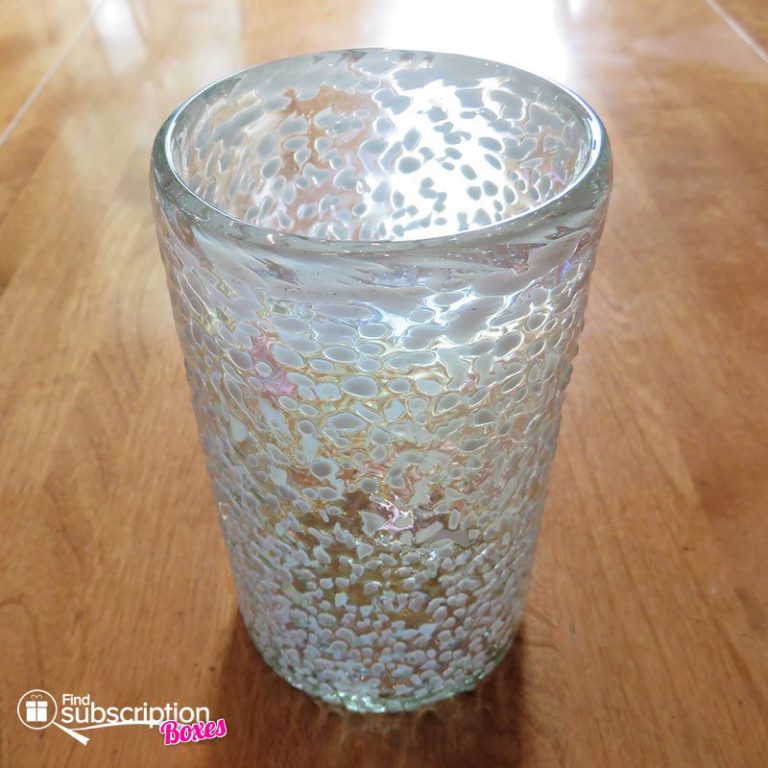 There's also a tube of organic Zambeezi Lip Balm from Zambia. Zambeezi uses beeswax and mungongo oil sourced from forests in central Africa and is fair trade certified.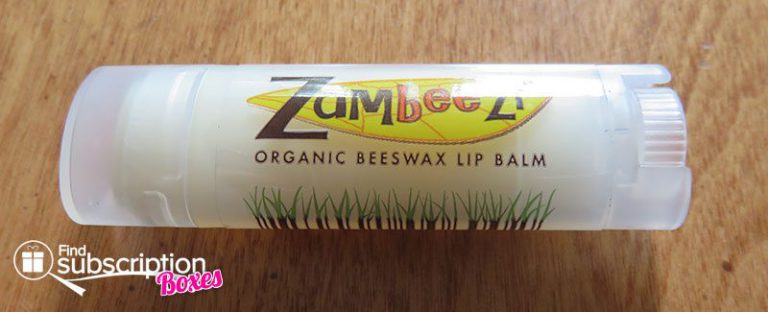 Also included in the June 2016 GlobeIn Hydrate Artisan Box is an upcycled, eco-friendly, reusable shopping bag by Trashy Bags. These totes are sewn from reclaimed plastic water and ice cream sachets (plastic pouches) and are used almost in their entirety to create a "fabric" which is then made into a reusable bag. A unique feature is these totes collapse and can be zippered shut into a smaller size for storage. The bags are made in Ghana and save items from going to landfills while enabling many to have jobs with skills in sewing and textiles.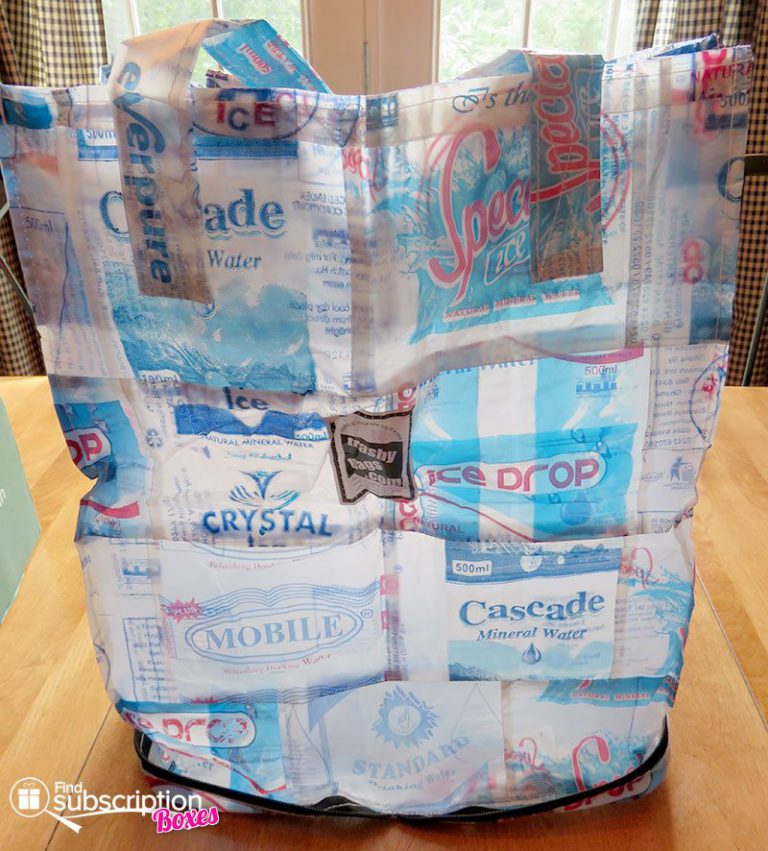 The pamphlet gives additional information to make us pause and think about our water supply and that of others in the world. GlobeIn's partnerships bring to light not only artisans in the world, but how supporting the artisans helps reduce poverty by employing many in a global setting.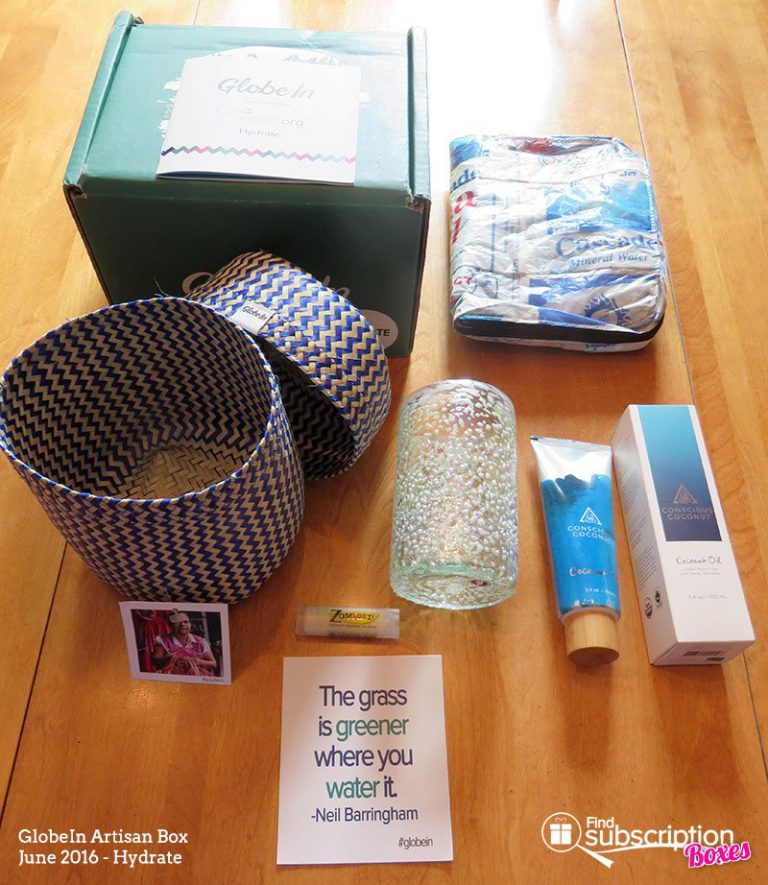 GlobeIn's Artisan Boxes offer many curated lifestyle products each month. Choose from an array of customized themes, discounted up to 50%, supporting artisans in over 40 countries.
*You can choose to have a handmade Brass Bottle Stopper from South Africa instead of the basket.
GlobeIn Artisan Box Coupon
For a limited time, save $10 off 3 month of longer Artisan Box subscriptions. Use GlobeIn Artisan Box coupon code WELCOME at checkout to claim your discount.