Ages 3-6. These magical imaginative play boxes are designed for the child who love to create, play and explore through dramatic play! Each month this subscription box centers around a new theme.
Usually I have my daughter to help out with reviewing, but we've been away and the summer holidays mean we have less rather than more time to do things! But you'll still see everything in the box, plus my opinion of course. And I can say with confidence she always has a wonderful time with the Kid Wonder box, so there's no reason this should be different!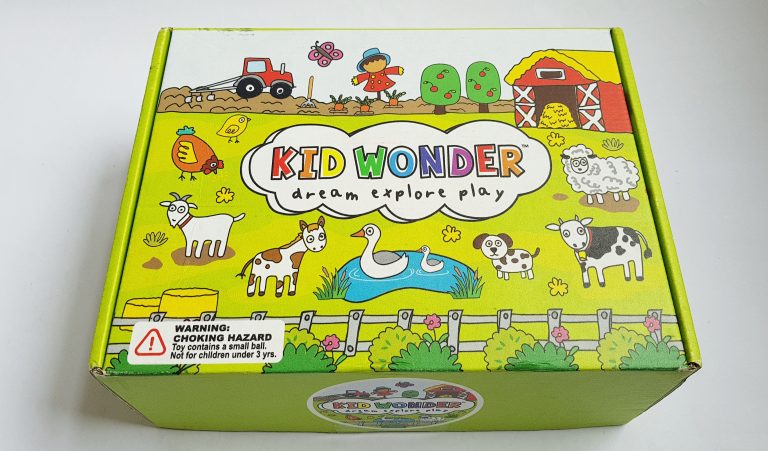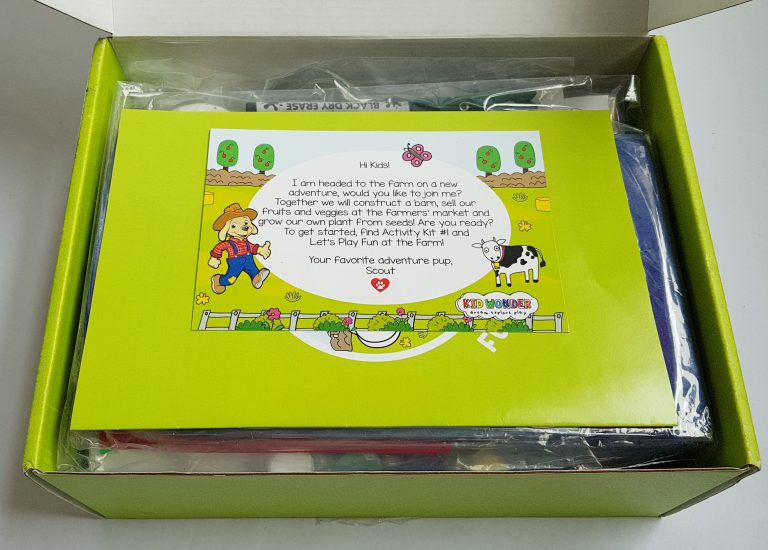 This month's theme is Fun at the Farm!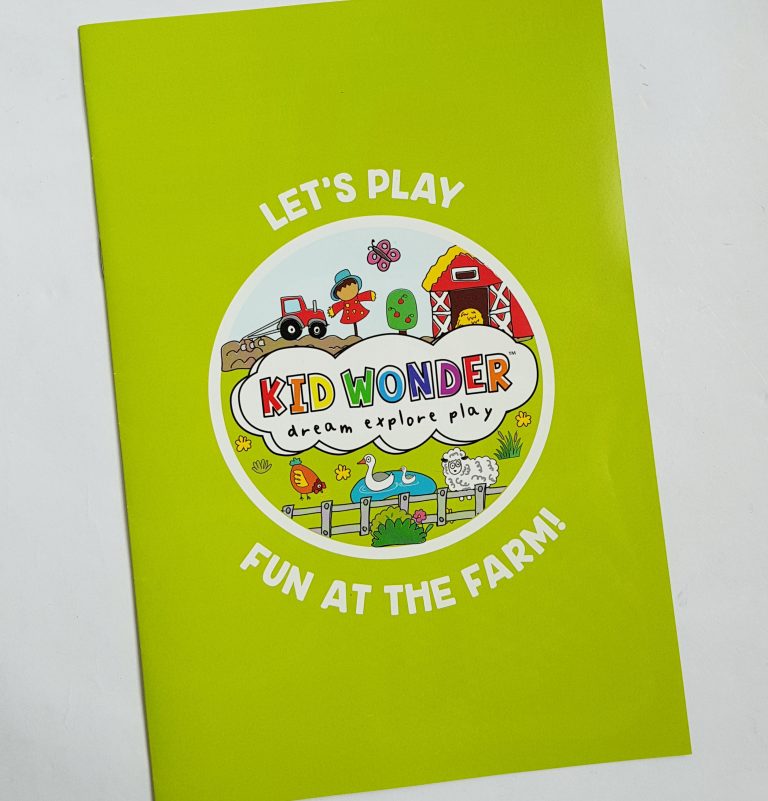 There's a lovely activity book.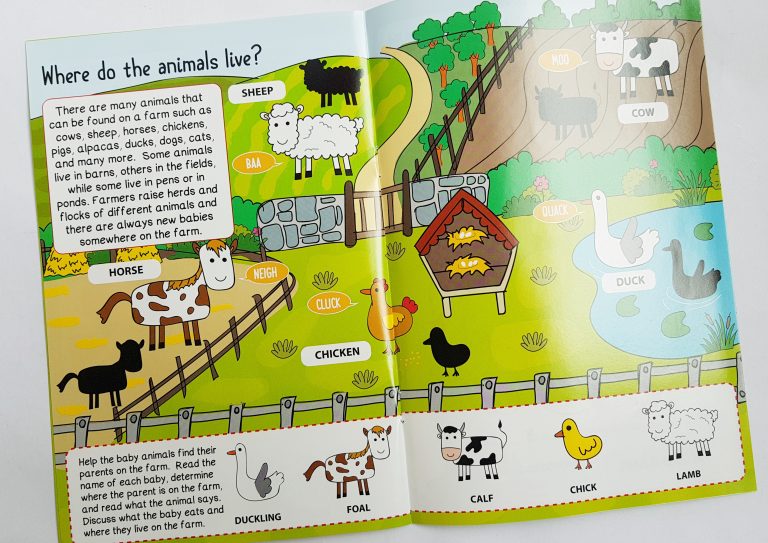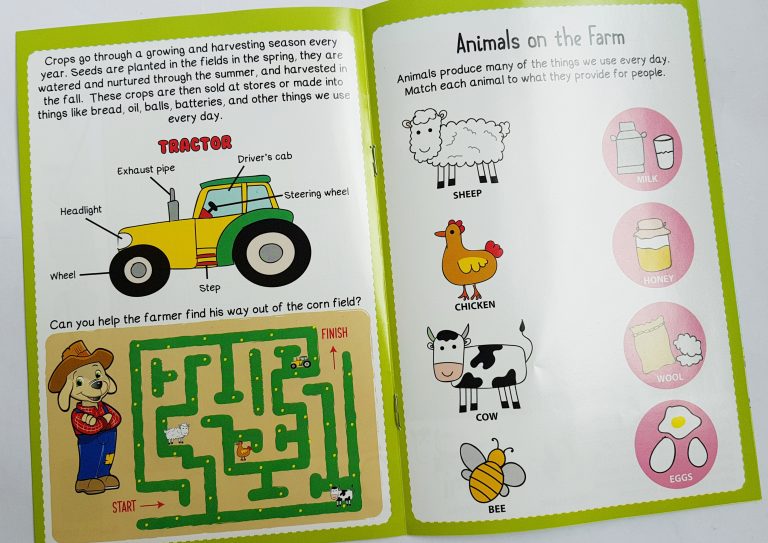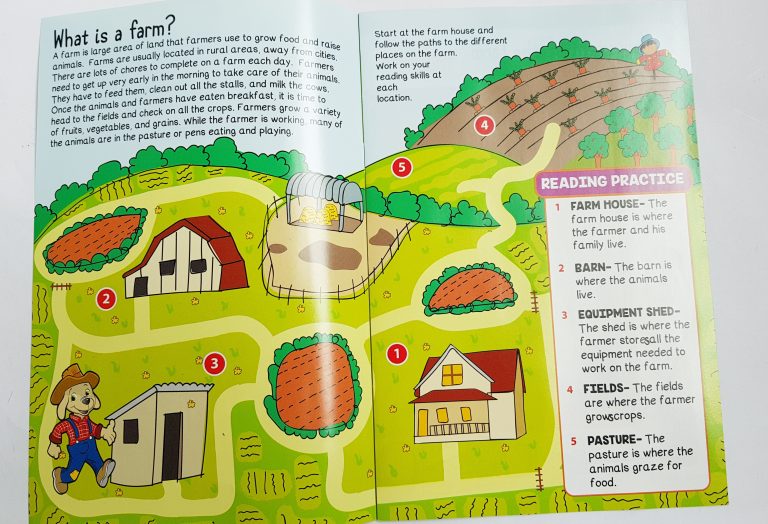 Lots of things to learn, puzzles, trivia, and jokes. Plenty to do!
Now for the activities. There are five in every box.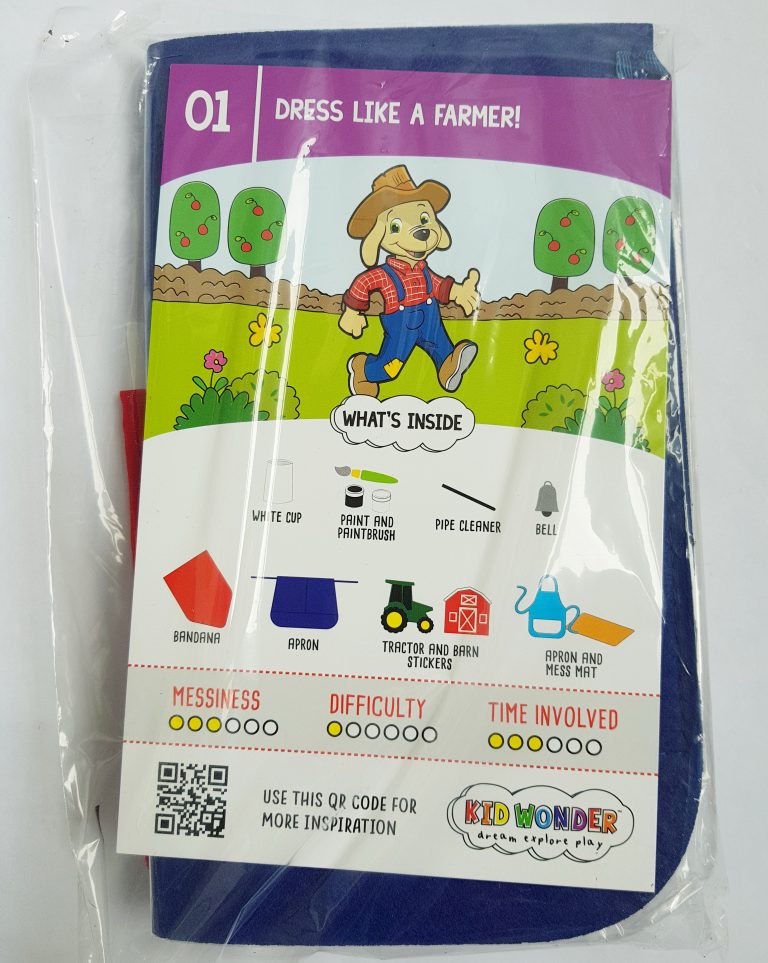 Dress like a Farmer  is the dressing up activity, always the first thing in the box.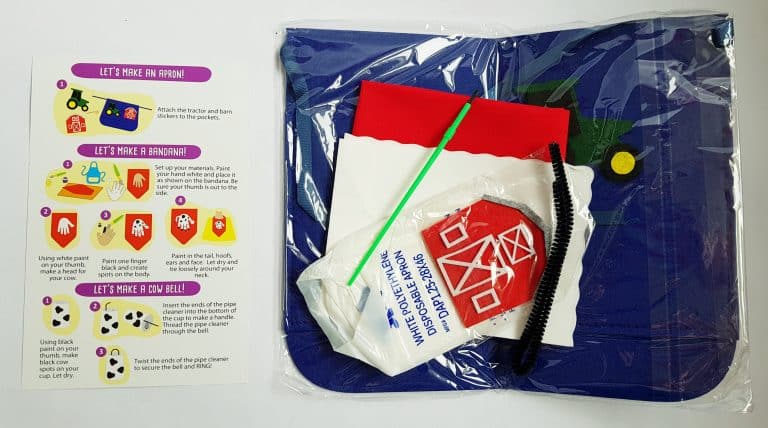 It contains various pieces of precut fabric to make an apron, bandana, and cow bell. Perfect for getting in the mood!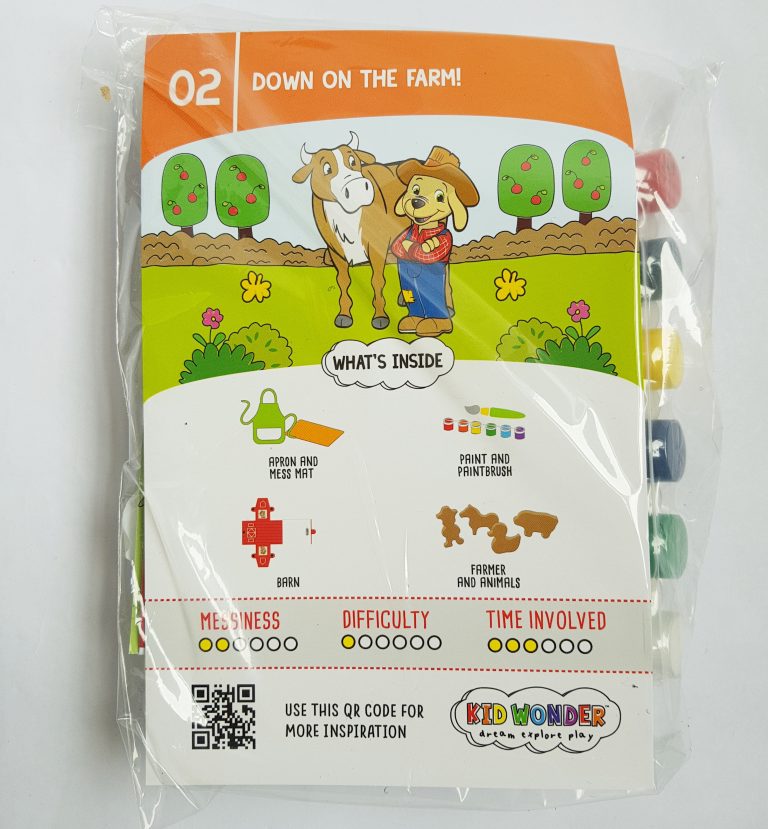 Next is Down on the Farm.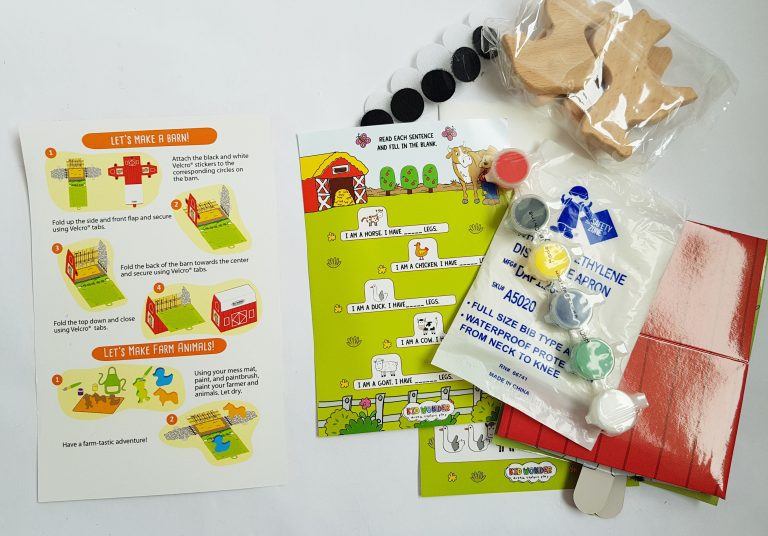 This is a little kit to make a foldout barn, and paint little wooden animals to go inside. There's also a couple of activity sheets.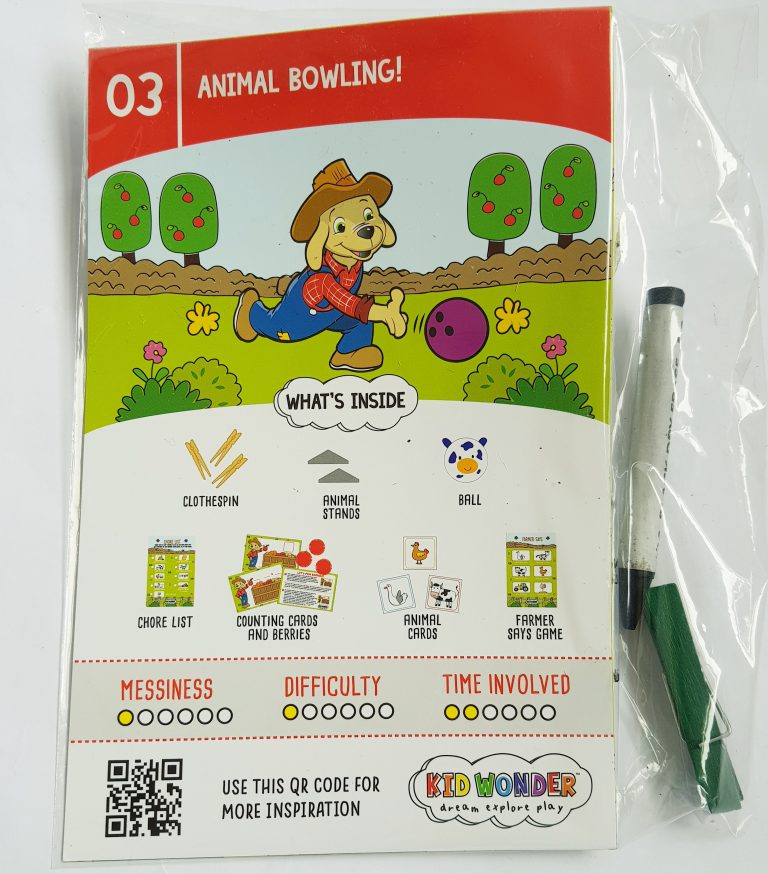 Animal Bowling is the activity to get your child moving and thinking!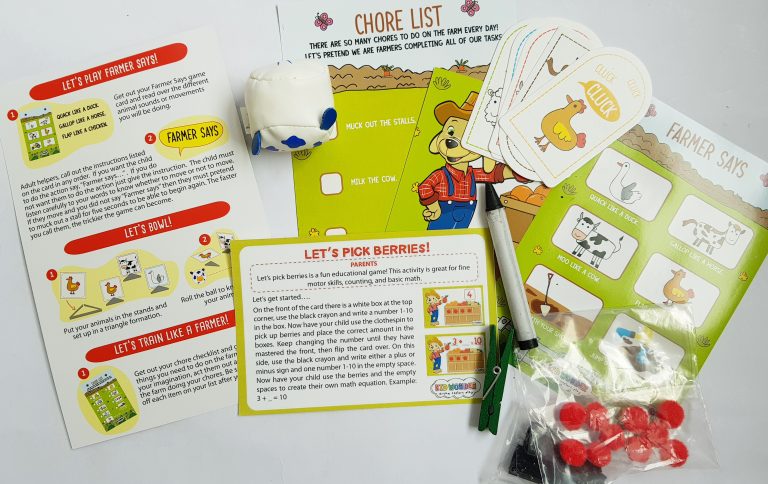 There are games to play, learning activities, and a list of fun movements to perform.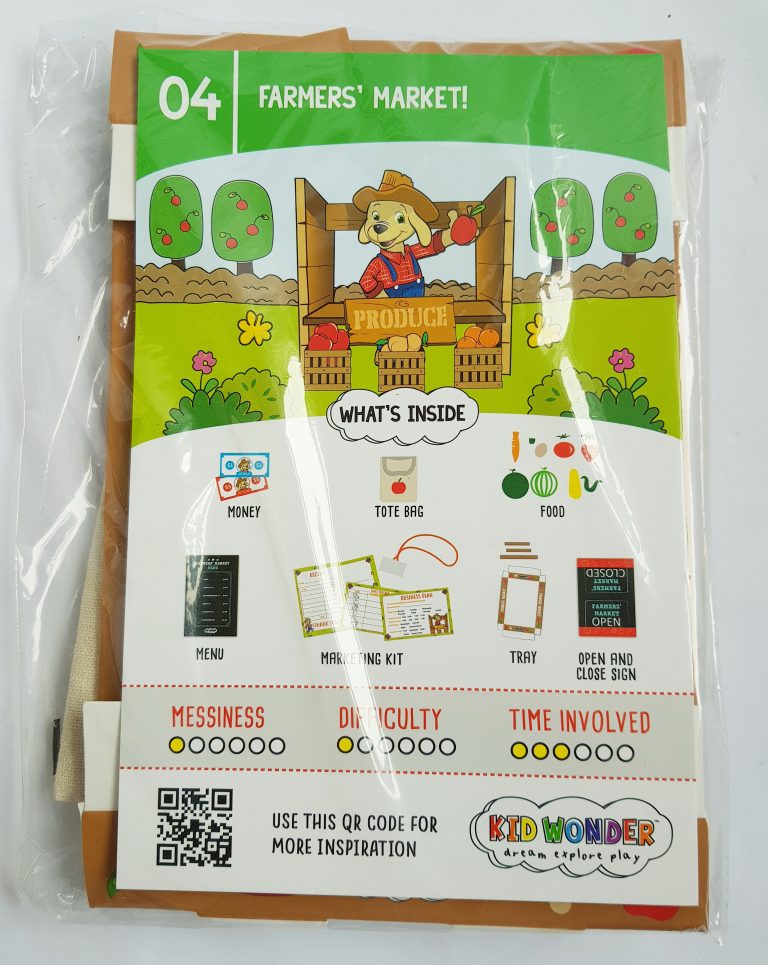 Farmer's Market is all about role playing.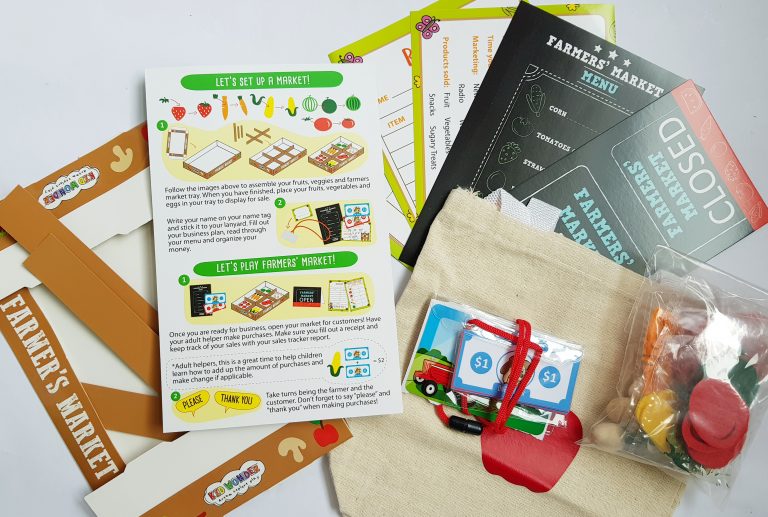 It contains everything you need to make your own little market tray. Play fruit and vegetables, a shopping bag, and play money, price list, and menu. There's also some tips for adults to get most out of this activity. This is wonderful for imaginative roleplaying, as well as reading, writing, and math.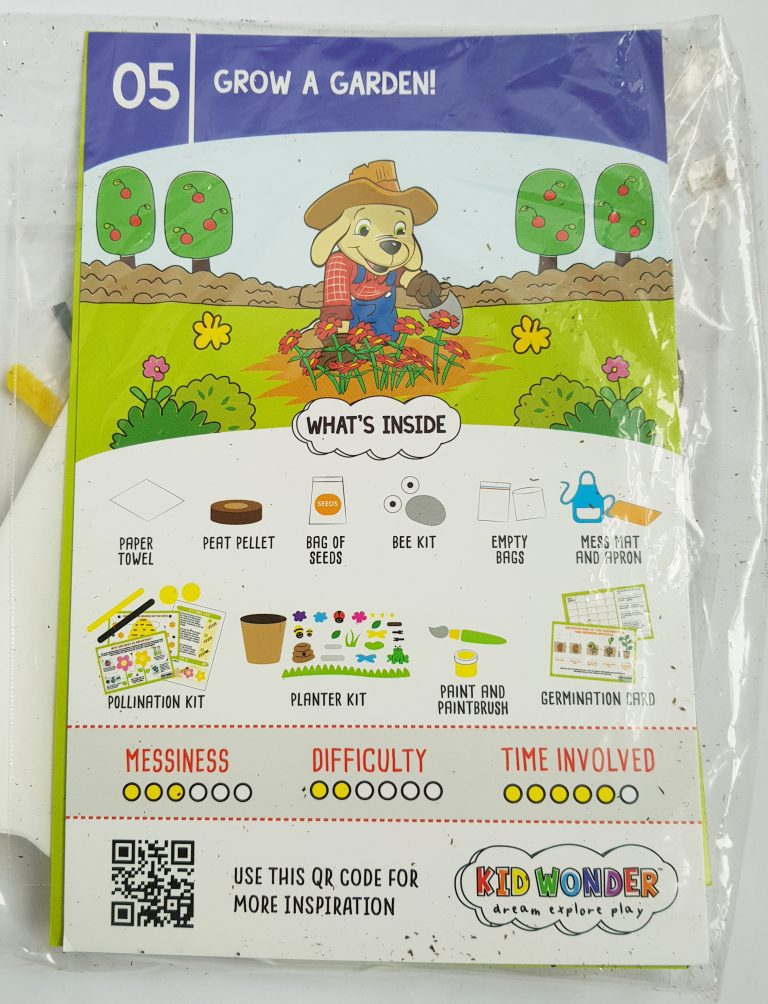 Finally, Grow a Garden, planting and creative activities.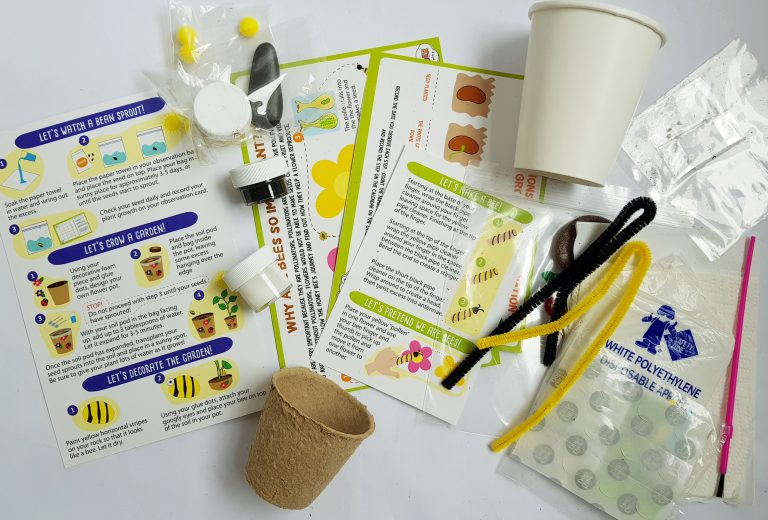 For this you will grow a real little plant, and make and decorate a garden for it.
This is a charming box, one of the best I've seen.  There's so much so learn and explore, and the subject of how farms work is inspiring.
I like all the activities, but my favourite is the Farmer's Market. There is so much you can do with this, and it offers fantastic opportunities for lots of imaginative play. It also incorporates things like counting, spelling, maths, good manners, all of which are essential!
At $24.95 this is definitely a premium box, but I think it's absolutely worth it. You get and enormous amount of things to do, plus plenty of things that can be used over and over again. I love that a little costume is included, so it's a great addition to the dress-up collection! They also provide aprons and mess mats, so you don't have to worry so much about getting paint everywhere when creating and crafting.
This is definitely one that my daughter is going to love, especially as we have a friend who is a farmer!